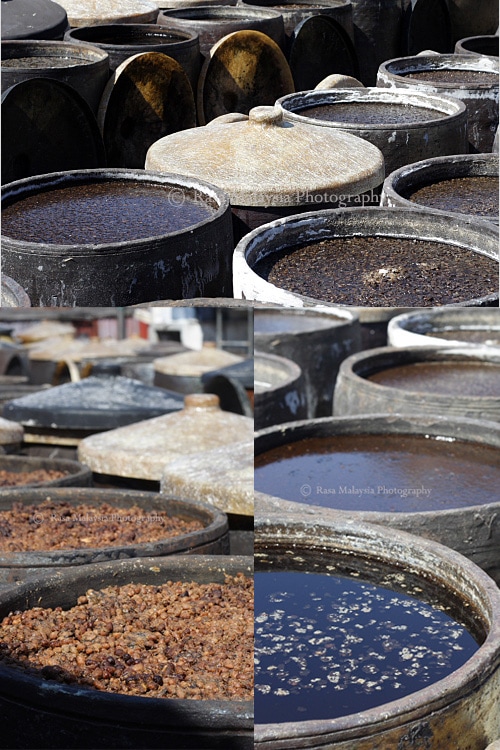 During my recent trip back to Penang, I made a visit to my favorite soy sauce factory in Georgetown. Though soy sauce is largely produced and packed commercially now, in Penang, you can still find a few remaining soy sauce factories making their soy sauce the natural way, that is, by hand.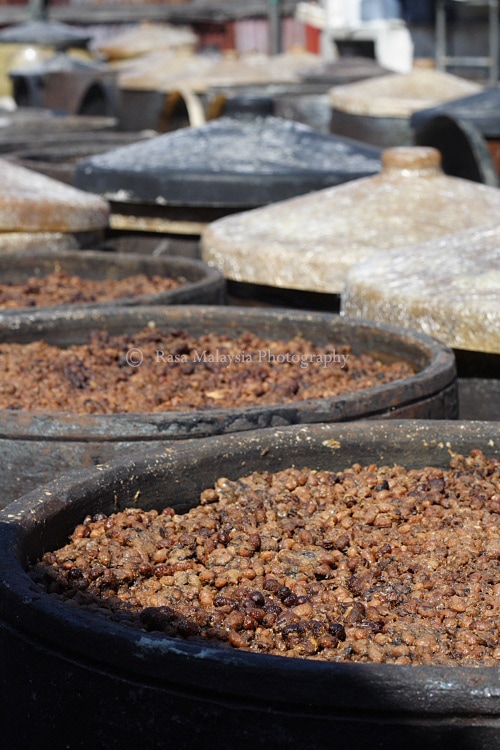 The traditional method—sadly a dying and fast disappearing trade—ferments soybeans contained in large urns under the sun and covered up with lids at night. The soybeans are left inside the urns to "break down" and brew to become soy sauce. An everyday commodity that we so take for granted, naturally made soy sauce takes months of hard work and dedication to produce, and the result is always pleasing with an unmistaken depth and soybean fragrance in the end product…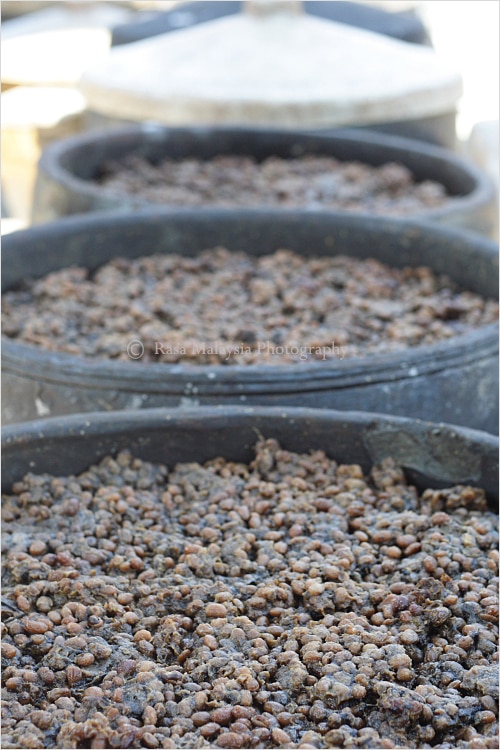 I managed to capture a few pictures above to give you a rough idea how authentic soy sauce is made. My friend Chubby Hubby does a better job in explaining the processes in his post here.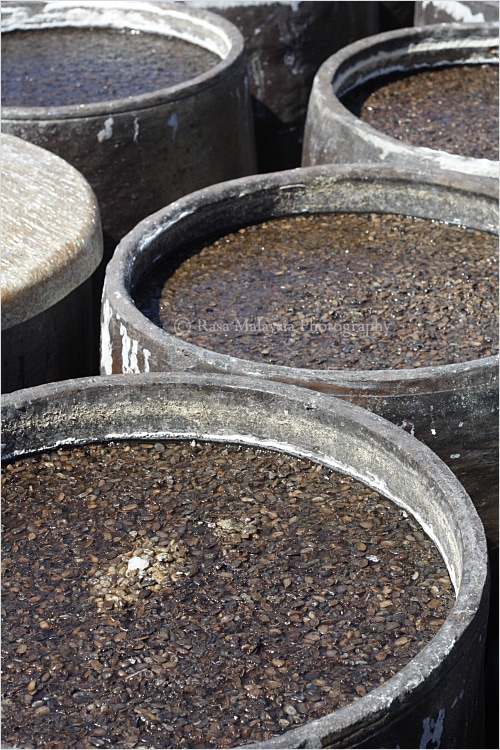 I wanted to stress that while Kikkoman has made an empire out of soy sauce and fill the supermarkets in the US with its products, soy sauce was invented by the Chinese some 2,500 years ago. The techniques spread to Japan and other parts of Asia much later.
In the US, my favorite brand of soy sauce is Kimlan (金兰) from Taiwan. What brand of soy sauce do you have in your pantry?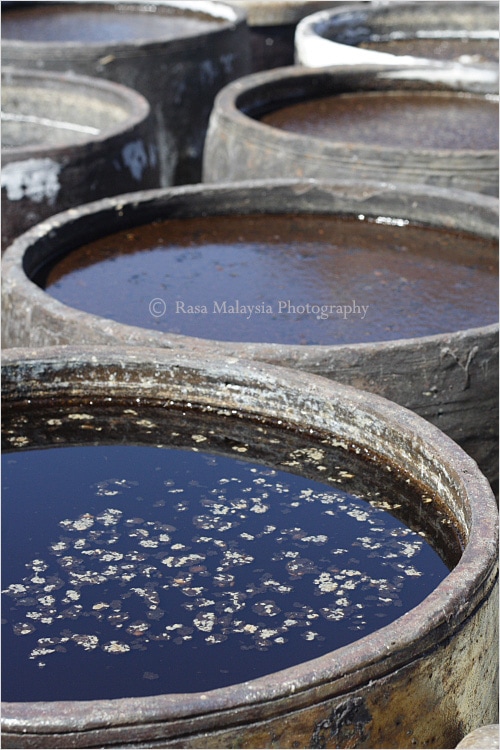 Updated:
Thanks for sharing your favorite brand(s) of soy sauce with me. It is such a great exercise as it helps me to discover new brands. Just bought a bottle of Pearl River Bridge premium soy sauce (头抽) and compared it side-by-side with Kimlan. Love the depth and flavor; it's such a great soy sauce. I am going to try out Aloha Shoyu next. :)