What is Oyster Sauce?
It's an indispensable ingredient in Chinese food and general Asian cooking. It's the key flavoring agent in noodles, stir-fries, and also used as a marinade.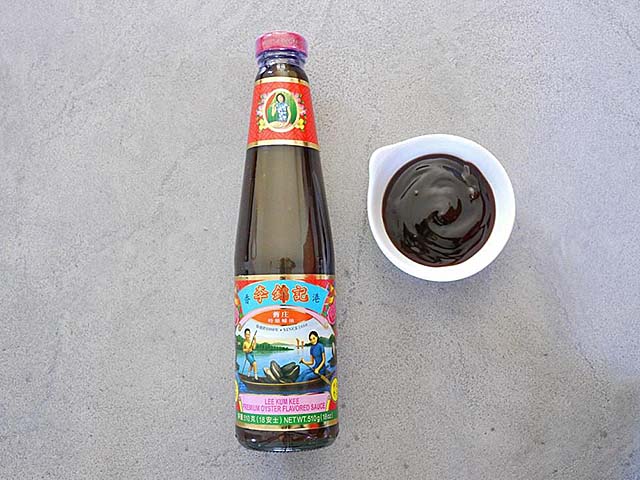 The dark brown color is made with oyster extract and tastes salty with a tint of the briny nuance of oysters. Please take note that MSG (Monosodium Glutamate) might be added to an oyster sauce as a flavor enhancer, so read the label carefully to find the one that best suits your eating habits.
There are a few brands of oyster sauce available in the market but I prefer the legendary Lee Kum Kee brand. You can store it in refrigerator when not in use. I prefer Lee Kum Kee Premium Oyster Flavored Sauce.
Oyster Sauce Ingredients:
Oyster extract (oyster, water, salt)
Sugar
Monosodium Glutamate (MSG) as a flavor enhancer
Corn starch
Wheat flour
Caramel color
Substitute
If you don't have it in your kitchen, you may use fish sauce as a replacement or substitute. You can also use soy sauce plus a bit of sugar to replace oyster sauce recipes.
Oyster Sauce Recipes