Oyster Sauce
Oyster sauce is an indispensable ingredient in Chinese and general Asian cooking. It's the key flavoring agent in noodles, stir-fries, and also used as a marinade.
The dark brown color oyster sauce is made with oyster extract and tastes salty with a tint of the briny nuance of oysters. There are a few brands of oyster sauce available in the market but I prefer the legendary Lee Kum Kee brand. You can store it in refrigerator when not in use.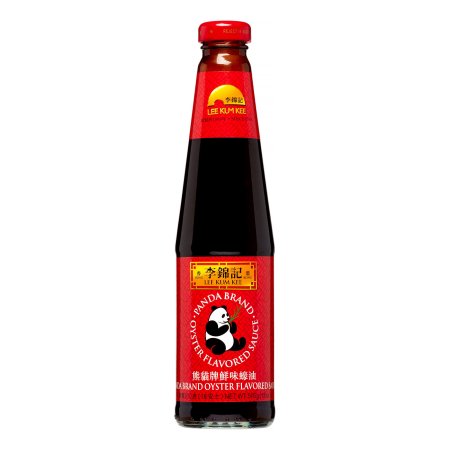 I prefer Lee Kum Kee Premium Oyster Flavored Sauce (first image). Lee Kum Kee Panda Brand Oyster Flavored Sauce is cheaper but it's still good.