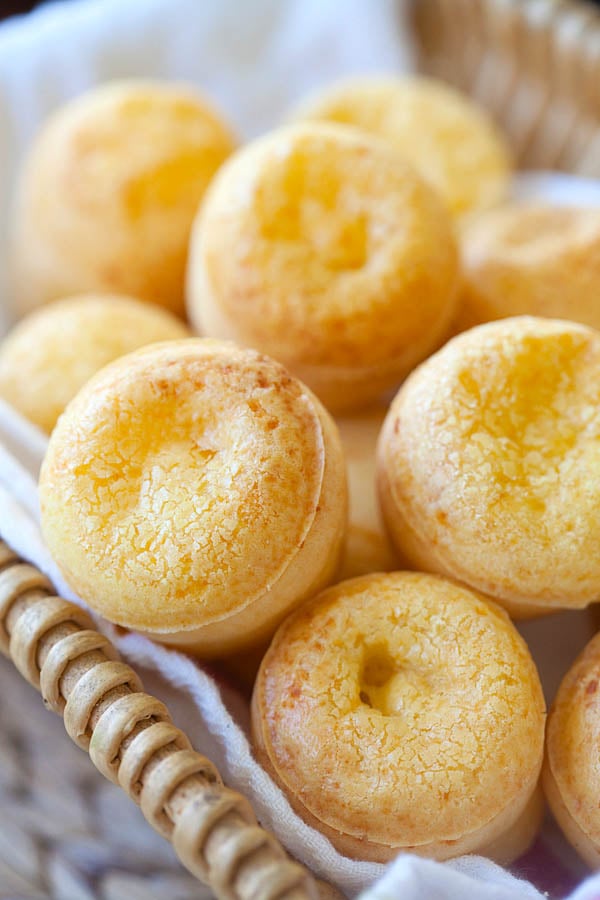 Brazilian Cheese Bread (Pão de Queijo) Recipe
Adapted from: Simply Recipes
Makes 20 | Prep Time: 10 Minutes | Bake Time: 20 Minutes
Ingredients:
1 egg, at room temperature
1/3 cup olive oil
2/3 cup milk
Scant 1 1/2 cups (170 grams) tapioca flour (tapioca starch)
1/2 cup packed (about 100 grams) grated cheese of your choice (I like the combination of cheddar cheese and mozzarella cheese)
1 heaping teaspoon salt
Method:
Preheat the oven to 400°F. Grease a mini muffin tin generously. Put all of the ingredients into a blender and pulse until smooth. Use a spatula to scrape down the sides of the blender so that everything gets blended well, it will yield about 2 cups batter.
Transfer the batter into the mini muffin tins. Fill up about 3/4 full. Bake in the oven for 20 minutes, until all puffy and just lightly browned. Remove from the oven and let cool on a rack for a few minutes. Eat while warm or save to reheat later.
Cook's Notes:
You can buy tapioca flour or tapioca starch at Asian food stores such as 99 Ranch Market. It's also available at Whole Foods, or online, according to Simply Recipes.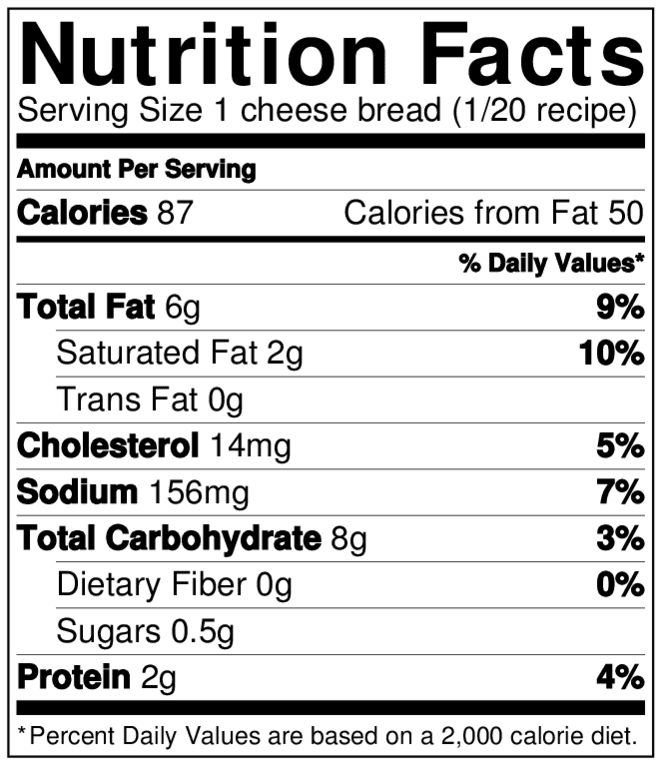 Most-Pinned Recipes
Brownie Butter Cake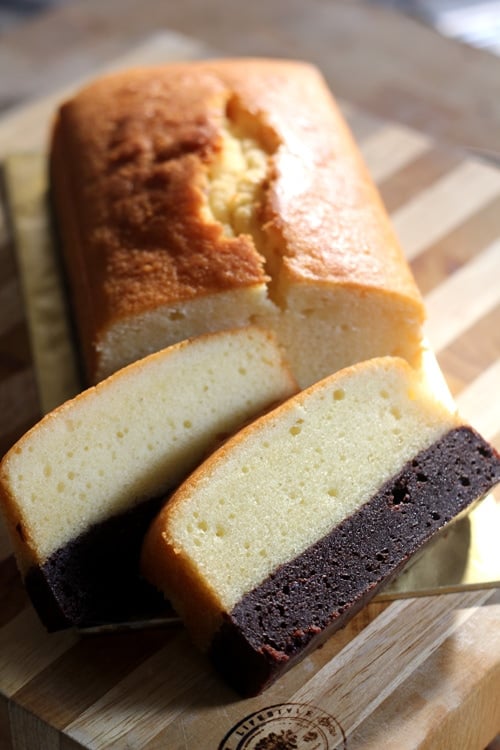 Nutella Cheesecake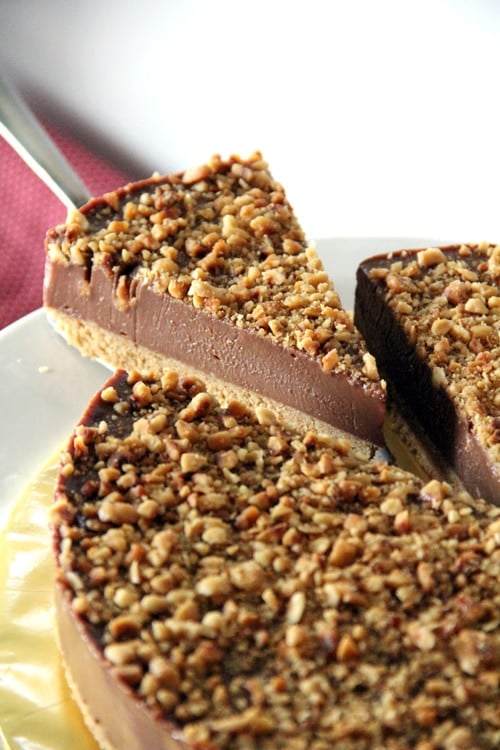 Chocolate Chip Cookie Dough Cheesecake Bar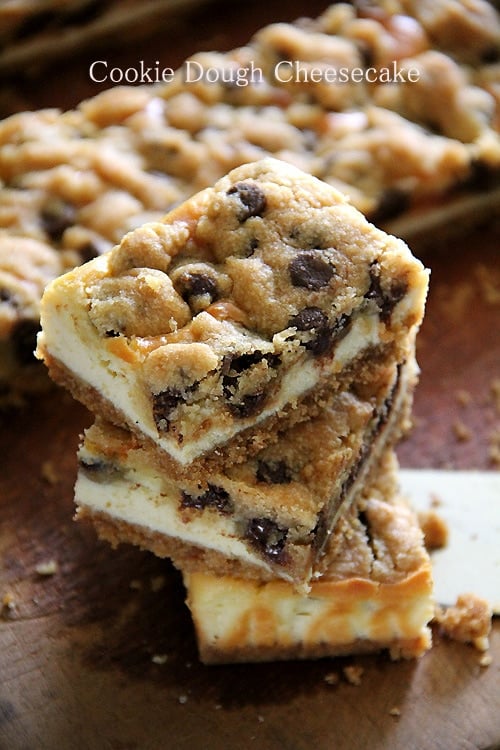 Butter Cake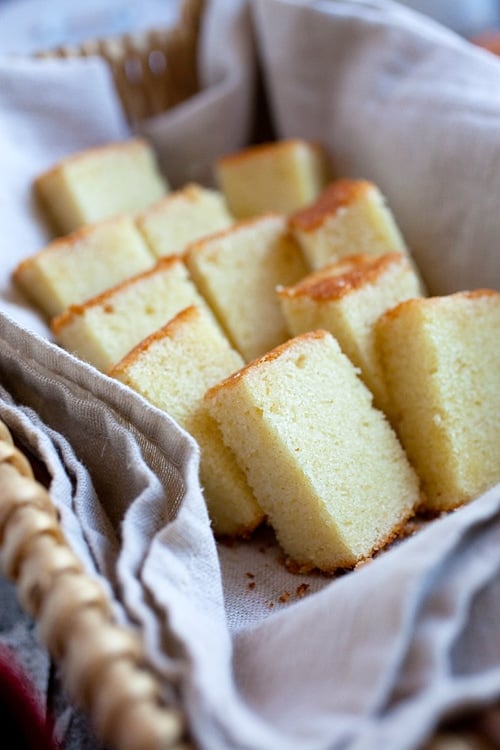 Peanut Butter Cheesecake Brownies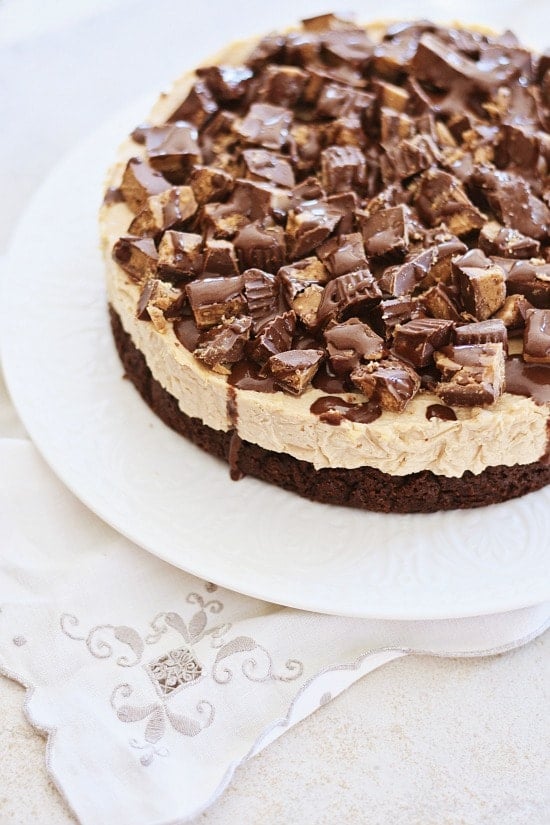 Meyer Lemon Pound Cake