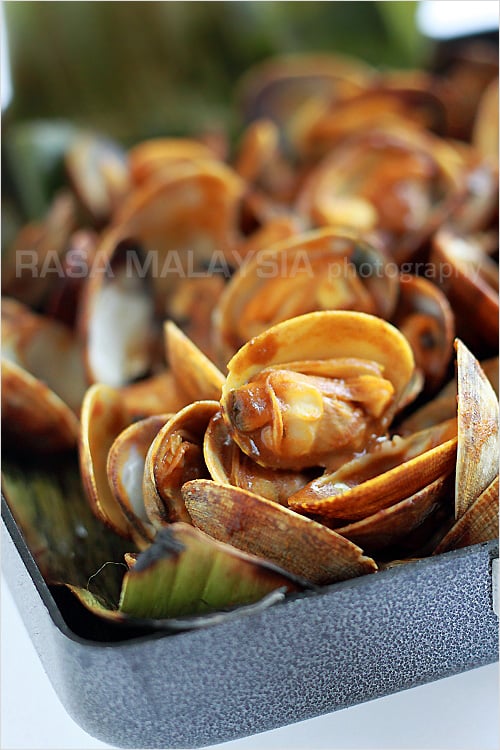 Malaysian Curry Clams Recipe
Ingredients:
1 1/2 lb. Manila clams
2 tablespoons cooking oil
1 1/4 tablespoons seafood curry powder
1 tablespoon Malaysian Lingham's hot sauce
1 teaspoon oyster sauce or to taste
A few sheets of fresh or frozen banana leaf (rinsed and wiped clean and dry with paper towels)
Method:
Rinse clams with cold water thoroughly, scrub the shells, drain the water, and set aside.
Heat up the pan on medium heat and add a little cooking oil to coat the surface. Lay the banana leaves on top of the pan. Add the remaining cooking oil onto the banana leaves, add clams into the pan and start stirring. As soon as the clams start to open, add curry powder, hot sauce, oyster sauce and stir well with the clams. Cover the pan with its lid and cook for a few minutes or until all clams are open.
Dish out and serve immediately.
Cook's Note:
The banana leaves will be burnt when the clams are cooked, but that's the essence of this dish as burnt banana leaves impart an impossibly earthy and tantalizing aroma to the clams.
Most-Pinned Recipes
Ginger Garlic Baked Chicken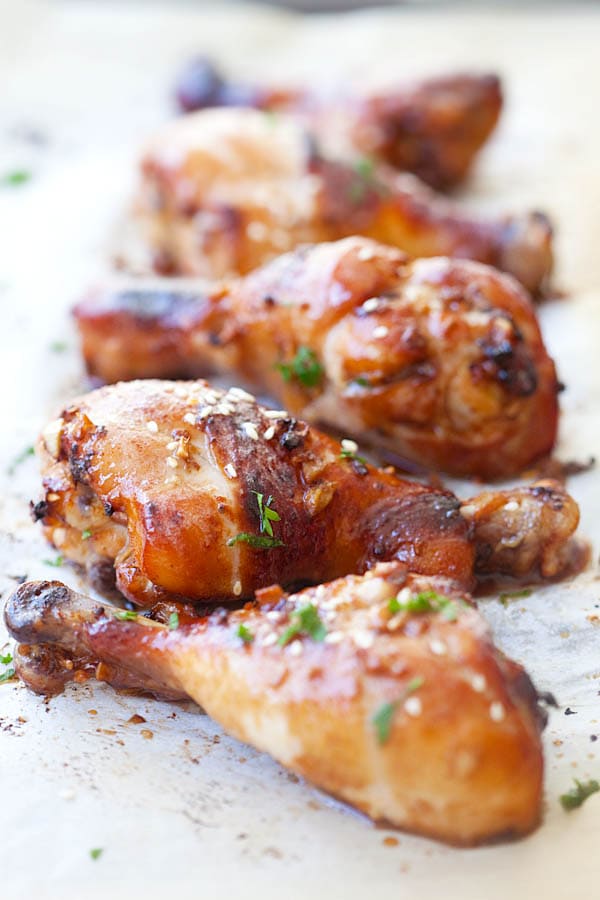 Crab Rangoon (Cream Cheese Wontons)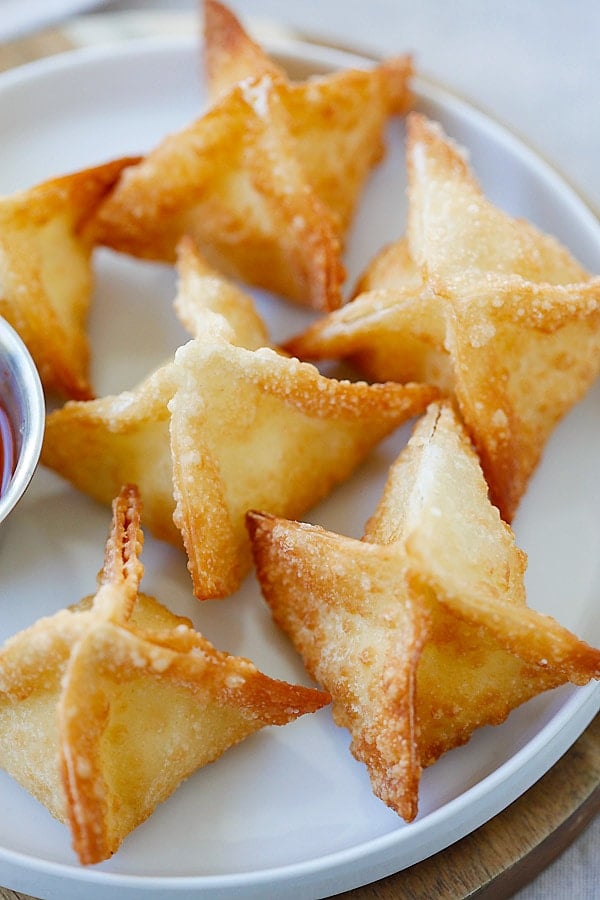 Chicken Wontons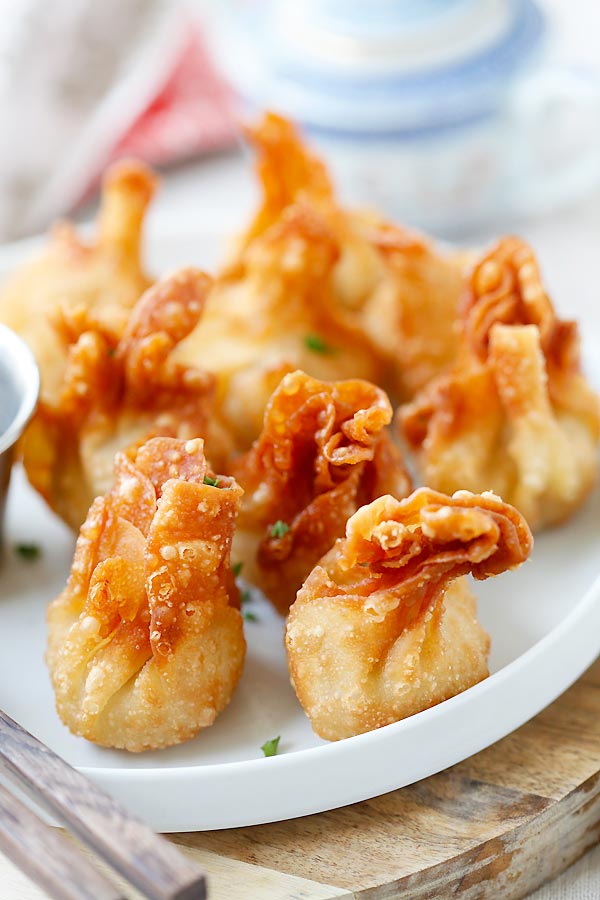 Onion Scallion Beef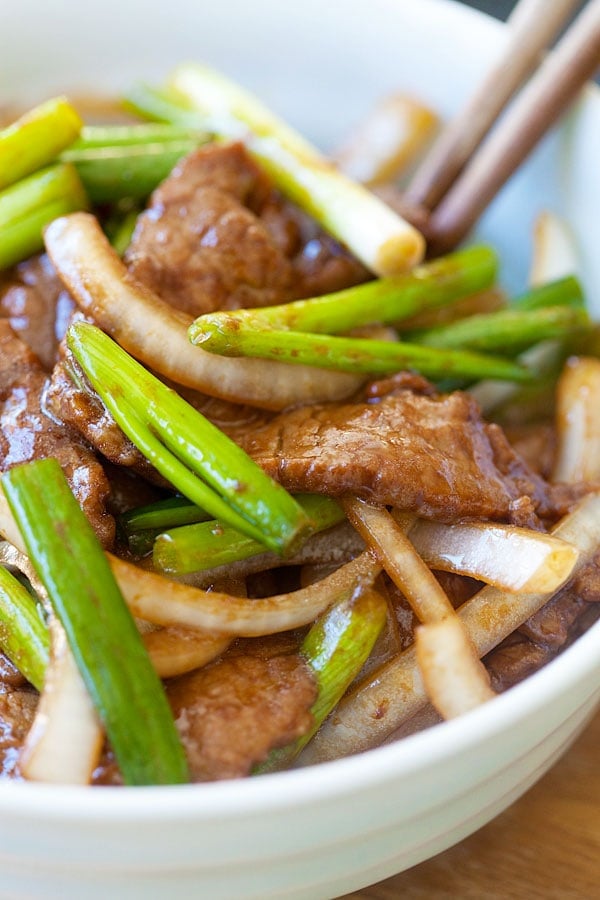 Thai Chicken Sate with Peanut Sauce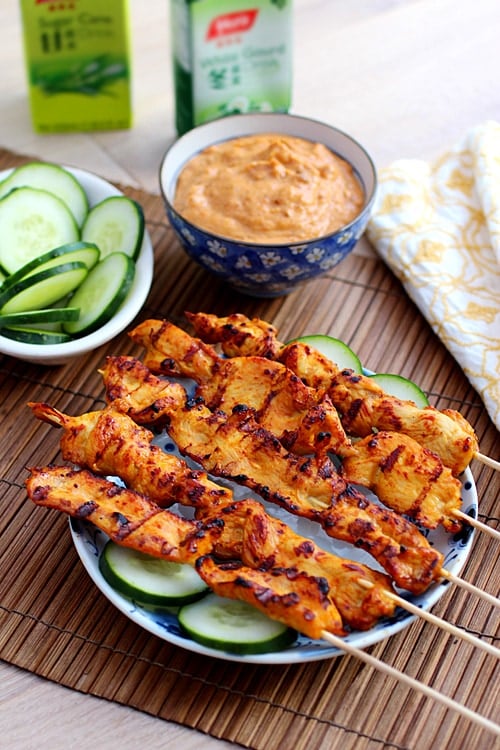 Thai Peanut Sauce