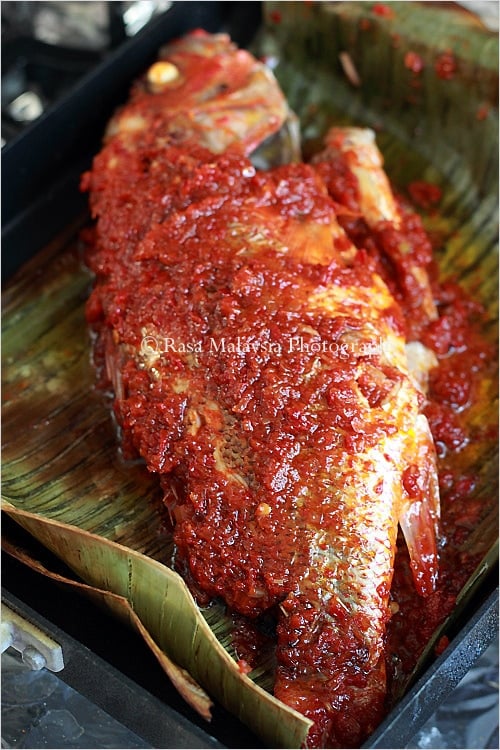 This is the grilled fish recipe that I am reluctant to share. Why? Because it's so darn good and perfect.
I secretly wanted to stash my hand written Malaysian grilled fish recipe somewhere and hoping that one day, a mega chef like Jean-Georges Vongerichten would pay me $10,000 for this precious recipe. But I am a nice person; I love sharing all the good things in life with others. In fact, sharing is an infectious virtue of mine–it brings bright smiles to my face when others share my joy, and in this case, great taste.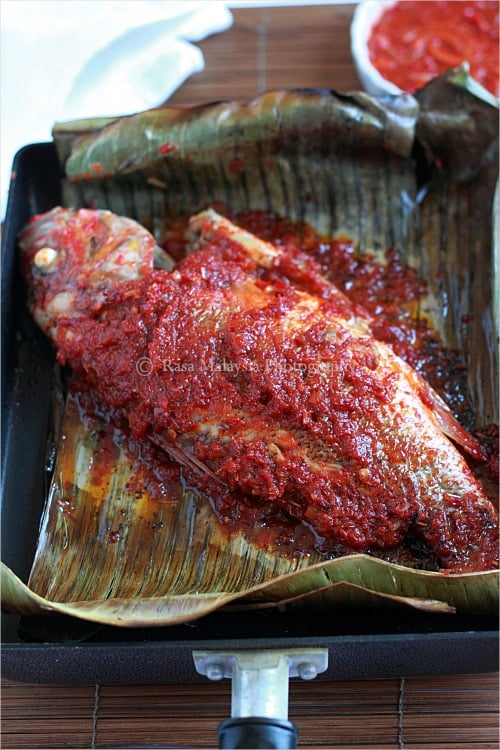 I had a grilled fish recipe in my archive, but that one wasn't as good. In early June, when I was home in Penang, I had a very good grilled fish (ikan bakar/ikan panggang) at this Malay warung (stall) by the sea. I had grilled stingray, as usual. (Stingray is edible and one of the best fish for grilling, especially when wrapped with banana leaves.) The sambal topping was exquisite –spicy, aromatic, pungent, salty, sweet, and well-balanced. I examined it closely with my eyes and taste buds and tried to deconstruct what went in there and I think I might have gotten it, or at least, very close to it.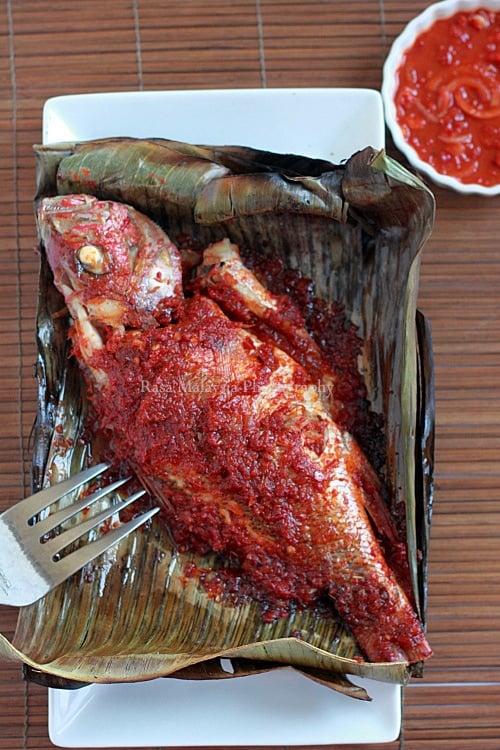 I also figured out a way to grill fish using my all-American stove top with the smell, taste, and authenticity triumph the ones served by some of the best Malay ikan bakar stalls in Malaysia. I really urge you to try this grilled fish recipe and have put together a step-by-step picture guide in the gallery above for your easy reference. I think my late grandmother and parents would have been so proud of me had they tasted my grilled fish with banana leaf. Enjoy!