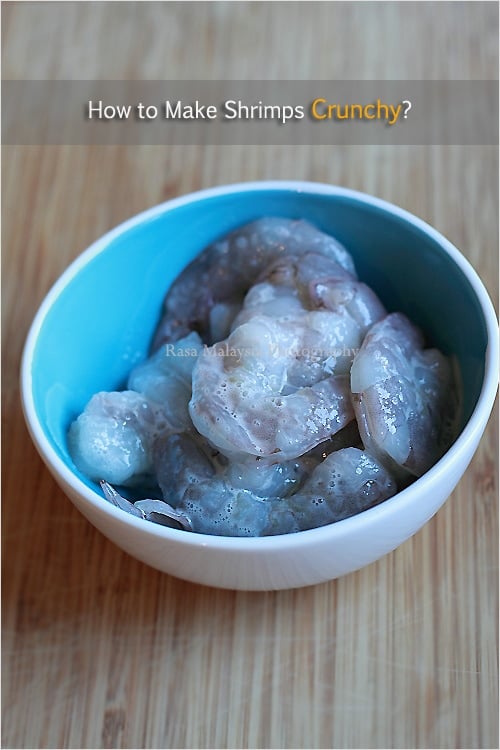 How to make shrimp crunchy?
Ingredients:
1 lb peeled and deveined shrimp
1 tablespoon egg white
1 1/2 teaspoon tapioca starch (菱粉)
1 heap tablespoon baking soda
Method:
1)Peel, slit the back of shrimp, and remove veins
2)Transfer shrimp into a big (deep) bowl and add ice cold water from your fridge–you can also use regular tap water and add some ice cubes to it. Make sure the shrimp are submerged in water.
3)Add 1 heap tablespoon of baking soda into the bowl and lightly massage the shrimp with the baking soda water. Set aside for 30 minutes.
4)Rinse the shrimp thoroughly with cold running water.
5)Pat dry with paper towels. By now, you should see that the shrimp become somewhat translucent in appearance.
6)Add egg white and tapioca starch to the shrimp. Use your hand to blend well while lightly massaging the shrimp.
7)Cover the shrimp with plastic wrap and marinate overnight.
Cook's Notes:
Marinate the shrimp overnight for lunch serving or marinate in the morning for dinner use.
The shrimp you use have to be somewhat fresh to begin with. If you have stale shrimps, then sorry, pH9 will not save your shrimp. ;)
Baking soda is also the secret ingredient Chinese chefs use to make meat tender. You can learn it in my Cashew Chicken recipe.
Last but not least, I add a wee bit of baking soda in the batter to make fried foods extra crispy and airy. You can learn more in my sweet and sour chicken recipe.
.
BRAGGING RIGHTS AND SELF PROMOTION
I am on Saveur's "Sites We Love" at number 27, right after the big wigs such Apartment Therapy's The Kitchn, Gourmet, and Culinate!! Thanks to the team at Saveur, I love you guys!!
I am also one of the "55+ Foodies to follow on Twitter" on Mashable. Go Rasa Malaysia!
Most-Pinned Recipes
Ginger Garlic Baked Chicken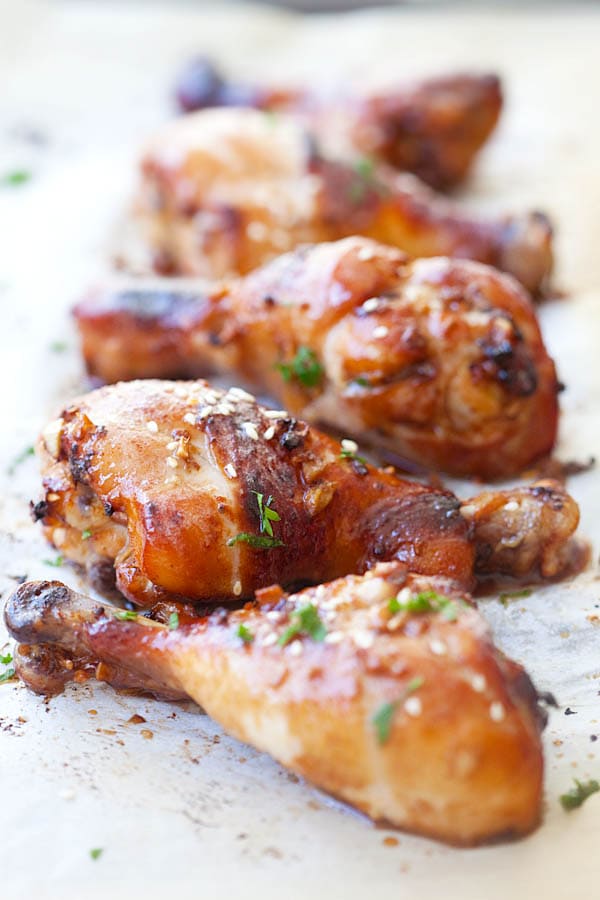 Crab Rangoon (Cream Cheese Wontons)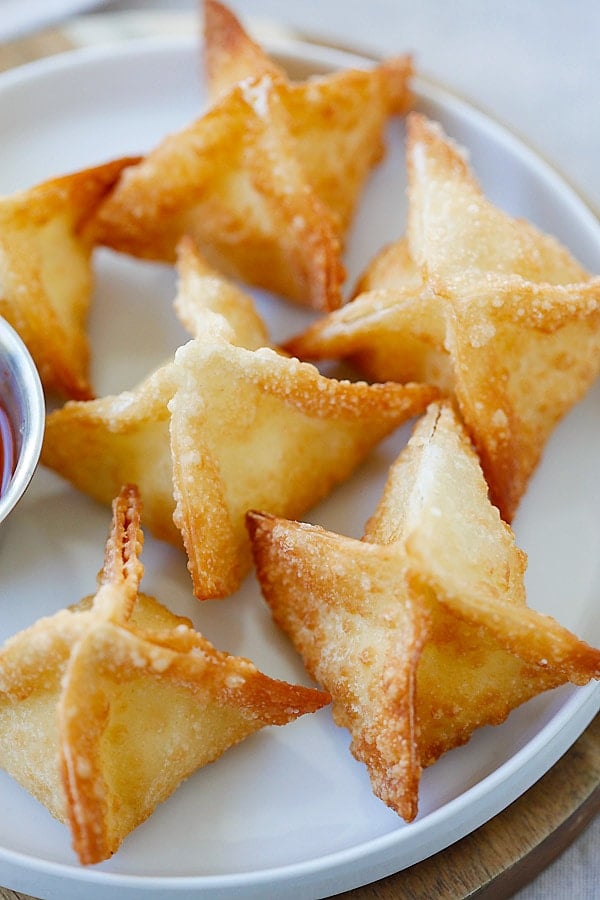 Chicken Wontons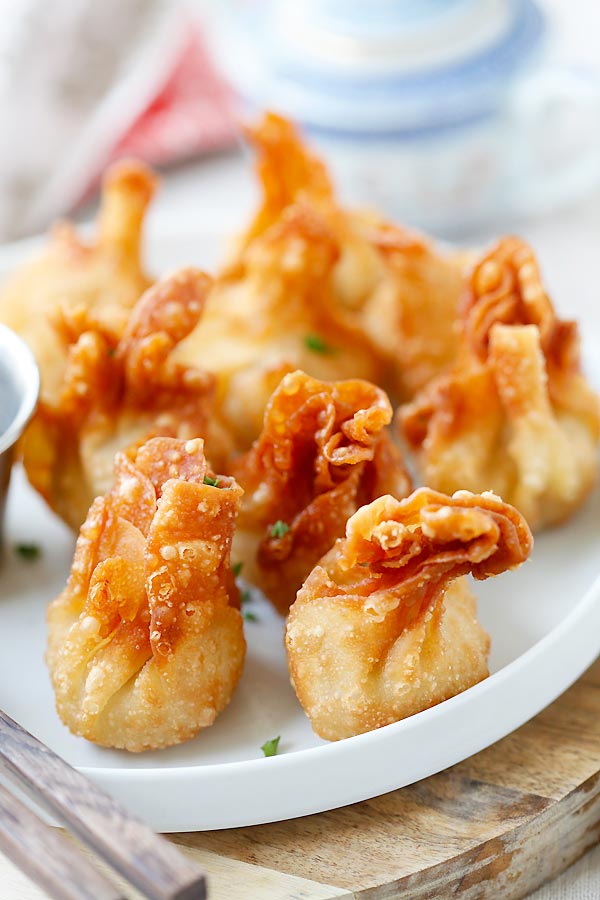 Onion Scallion Beef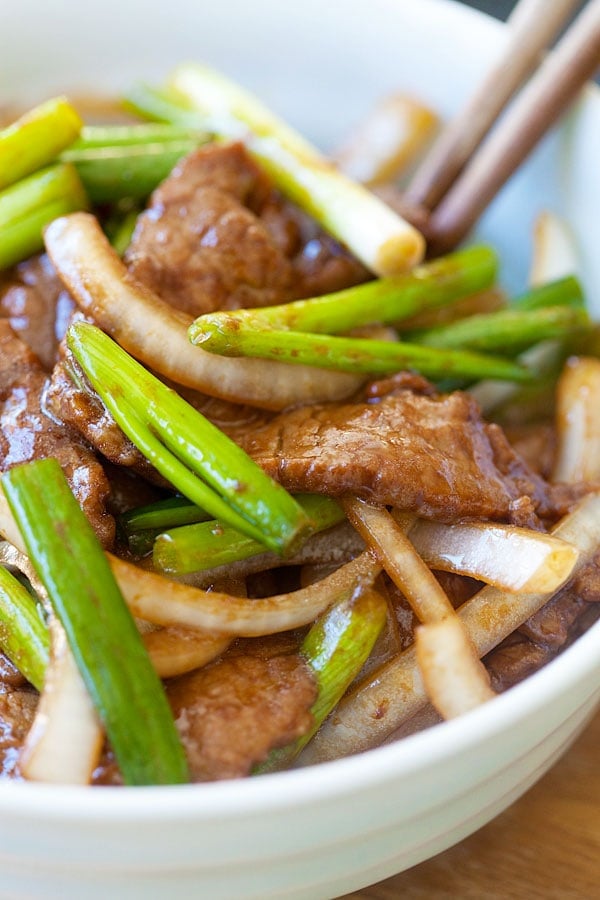 Thai Chicken Sate with Peanut Sauce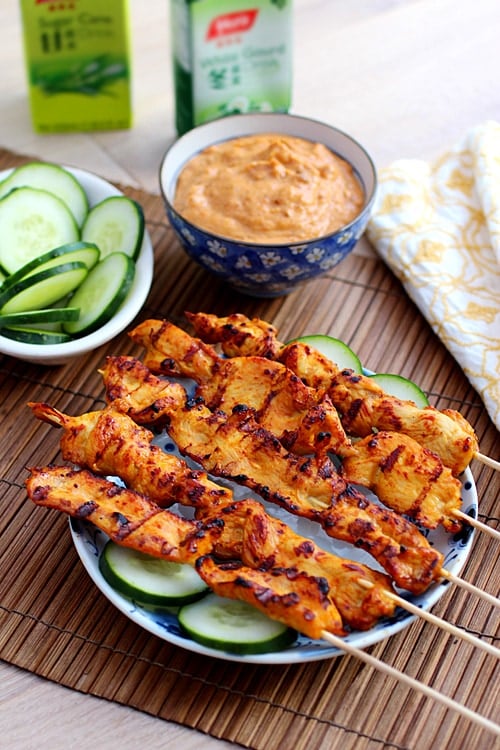 Thai Peanut Sauce