My Thai Sojourn in December 2012 with Baby G began in Bangkok, the heart of Thailand. From there, we tracked the fragrance of the "Rose of the North," landed ourselves in Chiang Mai, the fifth largest city of Thailand that bears great historical and cultural significance. And my quest during my stay in Chiang Mai was to explore and understand as much as I could its heritage, culture and history. For that, I chose to stay in 137 Pillars House, a luxury boutique hotel with a rich and unique historical past. A quick search on 137 Pillars House will tell you that it was originally a large teak wood house built in 1889 as part of the East Borneo Company headquarters, restored to recreate its former glory and to perpetuate its fabled history.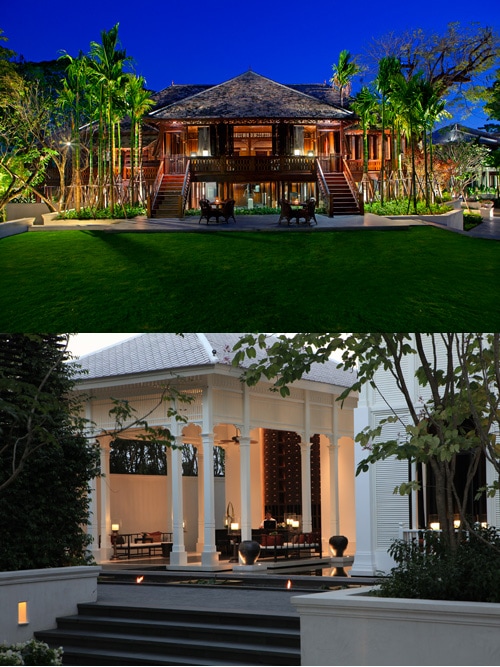 Besides its intricate past, 137 Pillars House totally captures my fascination with smaller, hence exclusive hotels that offer greater intimacy and privacy. In its 30 carefully designed suites that capture the old world charm and elegance of the Orient in their own distinctive ways, the guests get to re-live the elegance of the past in the comfort of the present. The beautiful airy garden, bamboo tree-lined pathways, decks, ponds, and century-old banyan trees further add to the exclusivity and upper-class vibes of this gorgeous and luxurious hideaway.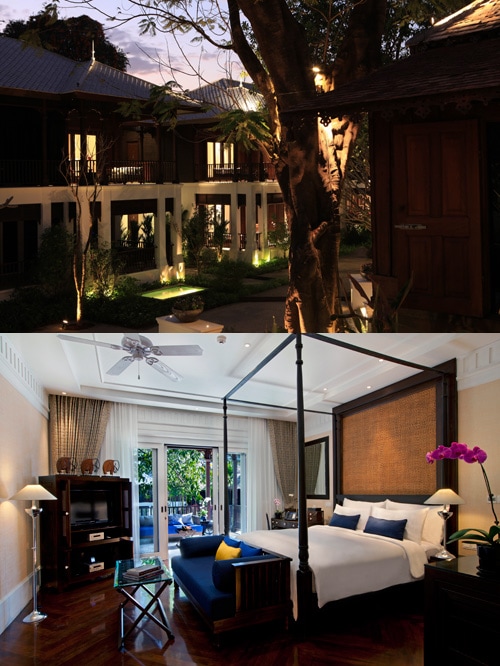 The Rajah Brooke Suite we stayed in was quite possibly one of the best suites I have experienced. It comes with a poster king size bed and provides all the basic amenities for a relaxing stay, with a touch of class. What captivated me was the extended vintage tiled veranda that gave me such expansive view of the swimming pool and the Grand Lawn. I could sit there for hours just soaking in the beauty of the vine-covered wall that lines the shimmering aquamarine pool, giving it a dramatic yet natural sheen of green.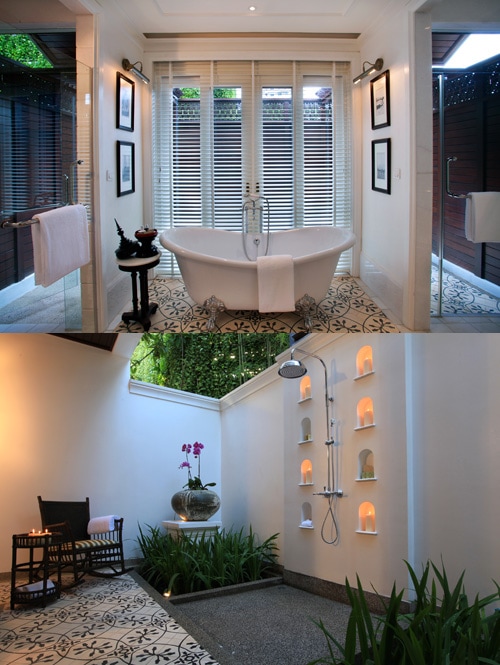 My toddler son really enjoyed frolicking in the free-standing Victorian bath in the suite while I reveled in the clear blue sky and lush greenery in the outdoor garden shower. I also traded my planned adventure at the elephant safari and meeting with the long neck beauties in the Karen Village for more relaxing time at my suite, with a butler and a concierge ever ready at our service. Not to forget that the housekeeping team was tip-top. Our suite was cleaned at least twice a day. Impressive!
Just to not feel guilty of not seeing enough of Chiang Mai, we made it a point to take a leisure walk to the riverside of Mae Ping (Ping River) to check out the dizzying array of riverside cafés, eateries and art galleries. Sipping tea and sampling scrumptious petits fours at one of the riverside cafés looking at the boats slowly cruised down the river aptly defined our relaxing and charming afternoon.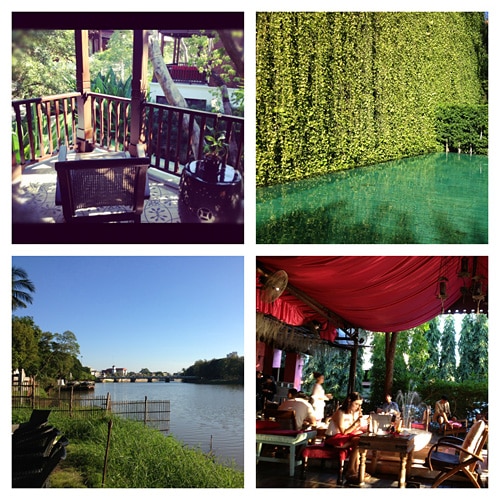 Though we didn't do much of what tourists would usually do during their visits to Chiang Mai, 137 Pillars House compensated us with adventures of another kind. We enjoyed the tranquility of walking along the quiet tree-lined roads near the hotel, exploring the Wat Gate neighborhood, and surprised by the sight of a grand Muslim school, stumbled upon a busy Muslim market bustled with the typical activities of local Muslim community hawking fresh fruits and other local fares. Our little adventures were made very pleasant and comfortable by the cool weather of Chiang Mai. On top of that, the night before we checked out, we ran into Giada, the celeb TV Chef at the nearby night market. We were also very lucky to have the opportunity to watch MUET – a dance performance by the 18 Monkeys Dance Theatre and choreographer Jitti Chompee held at our hotel. Baby G was so entranced by the performance that he sat quietly throughout the entire performance, which was really rare!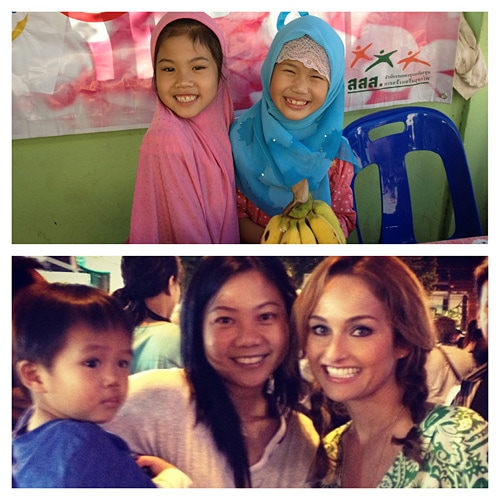 If you are considering visiting Chiang Mai and experiencing 137 Pillars House for yourself, its Indulgent All-inclusive Package (valid till 31 October 2013) can be a very attractive offer. And if you happen to be in Chiang Mai from February to 31 March 2013, you also have the delight to feast your palette on the exquisite 9-course Degustation Dinner created by the hotel's Executive Chef Jaiphak at its newly opened fine-dining restaurant, Palette, while appreciating the Nouveau Asian Art exhibits tastefully displayed at the restaurant. I was lucky to have sampled Chef Jaiphak's food during my stay there—the rich and creamy tasting foie gras and perfectly seasoned tuna tartare still lingered in my mouth…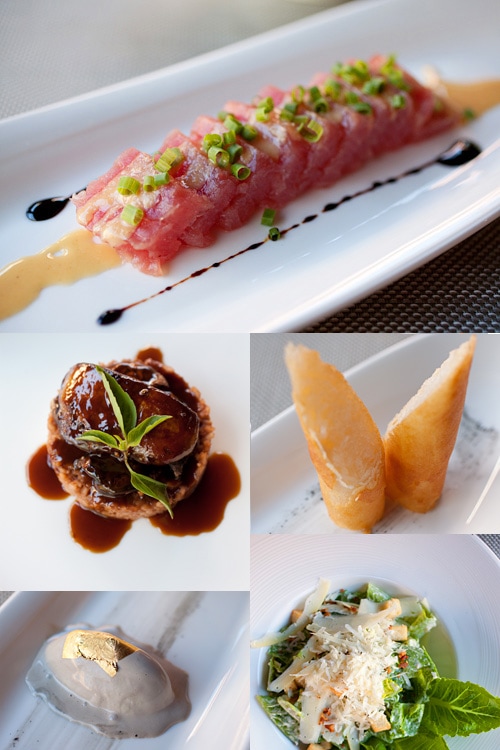 Even though I did not get to see all of Chiang Mai like a tourist should, experiencing Chiang Mai through 137 Pillars House has given me a chance to interpret Chiang Mai from a more personal, intimate, hence creative perspective. From the veranda of my suite, I saw tranquility and peace, the elixir for mind, body and soul. Isn't that what we look for in our vacations? Well, I found mine at 137 Pillars House, Chiang Mai.
137 PILLARS HOUSE, CHIANG MAI
2 Soi 1, Nawatgate Road,
Tambon Watgate,
Muang Changmai,
50000 Thailand
Tel: +66 53 247 788
Fax: +66 53 247 780
Email: stay@137pillarshouse.com
Website: www.137pillarshouse.com
PALETTE
Tel: +66 53 247 788
Fax: +66 53 247 780
Email: fbm@137pillarshouse.com