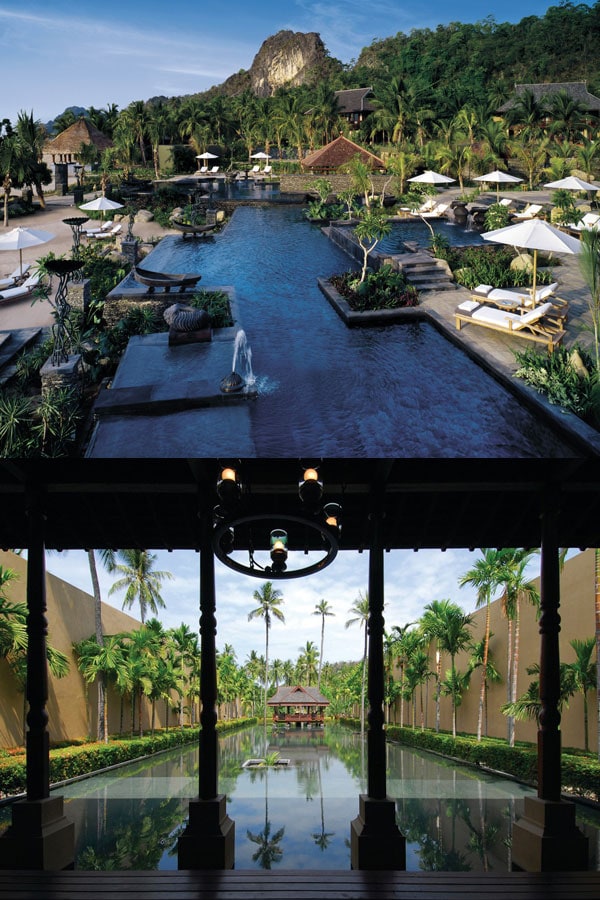 It's end of December, the sky is gray, overcast, and the temperature dips to a level where I need layers of clothing, even though I am in sunny Southern California. Sitting in my office looking out the window, my mind keeps wandering off to a wonderful weekend that we spent at Four Seasons Resort Langkawi months ago. Swaying coconut trees, balmy weather, and eternal sunshine on the magical isle…ahhhh, I had only wished that I could go back now.
Fringed by fine, powdery white sandy beach and flanked by dramatic limestone cliffs and virgin rainforest, Four Seasons Langkawi might well be the most gorgeous beach resort in the entire Malaysia, and one of the best that I had been to. The strategic location fronting the famed Andaman sea, with close proximity to the Langkawi Geo park where spiraling mangroves provide natural habitat for various species of birds, wildlife, and animals, Four Seasons Langkawi presents a tranquil retreat and getaway for families, honeymooners, nature lovers, or anyone who wishes to embark on a fun-filled and relaxing vacation away from it all. That was the very reason we chose Four Seasons Resort Langkawi for our weekend escapade.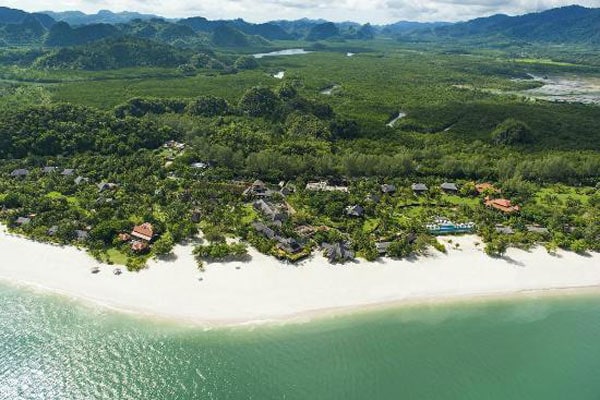 Now where is Langkawi, you ask.
Langkawi is the magical isle of 99 islands off the north coast of the Straits of Malacca, in the peninsula Malaysia. It is one of those travel-magazine worthy islands that should be topping the chart for the best island in the world, if it had more publicity, or tourists. However, as an island buff, I am selfish. I wanted Langkawi to remain anonymously unknown to the world. The reason is simple: I love Langkawi and I wanted it to remain idyllic and pristine for as long as time allows, so I can continue to enjoy the leisurely vibe and bask in the secluded and deserted beaches, such as the ones found at Four Seasons Resort in Langkawi.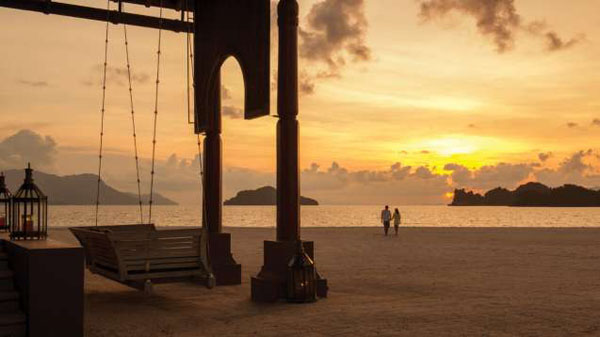 Four Seasons Resort Langkawi boasts acres of landscaped grounds, with a mile long pristine stretch of the legendary Tanjong Rhu beach. It features Geo Spa, serene Lotus Pond for the yoga buffs, a 24-hour fitness center, outdoor pools, tennis courts, four restaurants, kids club, and Kilim Karst Geoforest Park which spotlights the natural wonders of the Langkawi UNESCO Geopark.
Upon our arrival at the Langkawi Airport, we were greeted and chauffeured to the resort and warmly welcomed by the friendly staff at the hotel. It was love at first sight as I was instantly drawn to the unique Moorish architecture with a touch of tropical and Malay design elements at the entrance. The stunning and serene "IIham" (Inspiration Pavillion) fringed by a lotus pond beckons with swings inside, a perfect place to unwind or chill out for quiet time.
We had an amazing lunch at Kelapa Grill restaurant by the sea, savoring fresh bounties from the sea before checking into our room, a traditional timber Malaysian residence "Melaleuca Pavillion" with breezy verandah looking out to the nicely manicured garden and tropical foliage. The outdoor bathroom was a real highlight for little G, as he bathed in the outdoor tub while listening to the music of nature: chirping sounds of unknown birds, crickets, bugs and insects.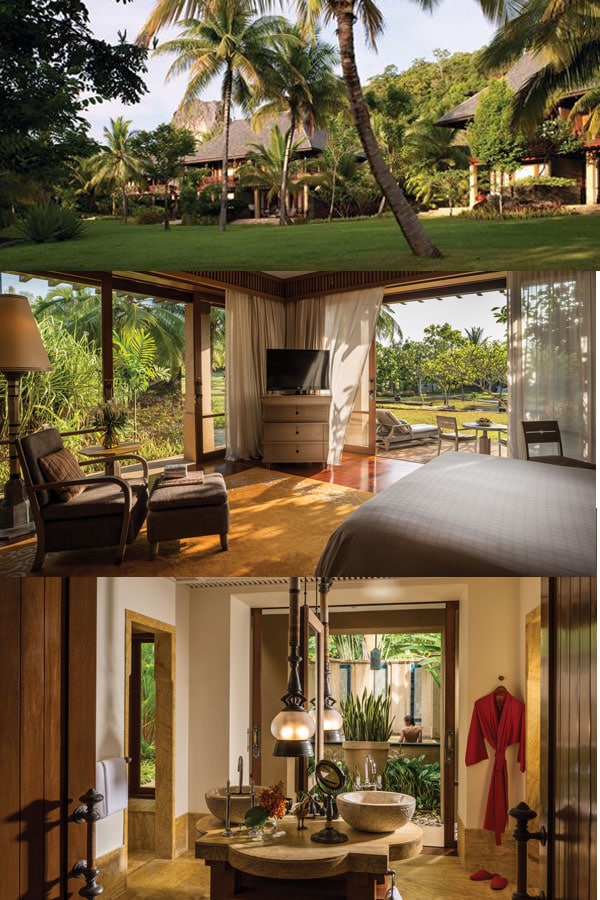 Dinner was another big highlight on the first night. I love traditional Malay cuisine and the sumptuous multi-course meal at Ikan-Ikan—named "Best Restaurant in Malaysia" three times by the Malaysian Tourism Board—was perfectly executed. We enjoyed sambal-laden fish freshly caught off the waters of Langkawi, aromatic Malay chicken curry with deep layers of flavors, intensely delectable and aromatic beef stew, succulent tiger prawn scented with turmeric and lemongrass. Ikan Ikan epitomizes what I love about Malay cooking—authenticity, hours of slow cooking, and the intermingling of various exotic tropical spices. It was exquisite. After the meal, we retired early in our bedroom in anticipation of the award-winning Mangrove and Eagles Safari Excursion in the morning.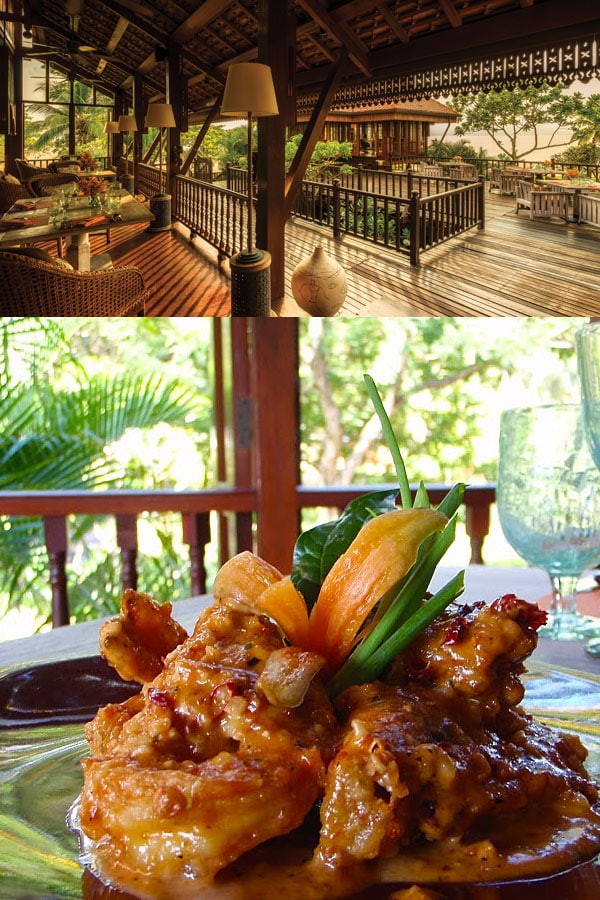 If there is only one activity that you can partake in Langkawi, the Four Seasons Mangrove and Eagles Safari Excursion should be it. I have never participated in an excursion as well curated as this particular one, guided by the friendly and extremely knowledgeable Resident Naturalist Mr. Aidi Abdullah. In the two-hour boat excursion, Aidi took us to explore mysterious mangrove forests between land and sea, and up-close encounters with exotic animals from sea snakes, macaque monkeys, wild eagles, otters, bats, monitor lizards to the beautiful kingfisher. Little G was brimming with endless excitements, seeing all the wild animals existed only in his books and wild imaginations. His eyes lit up at the sight of his favorite animals and wild lives.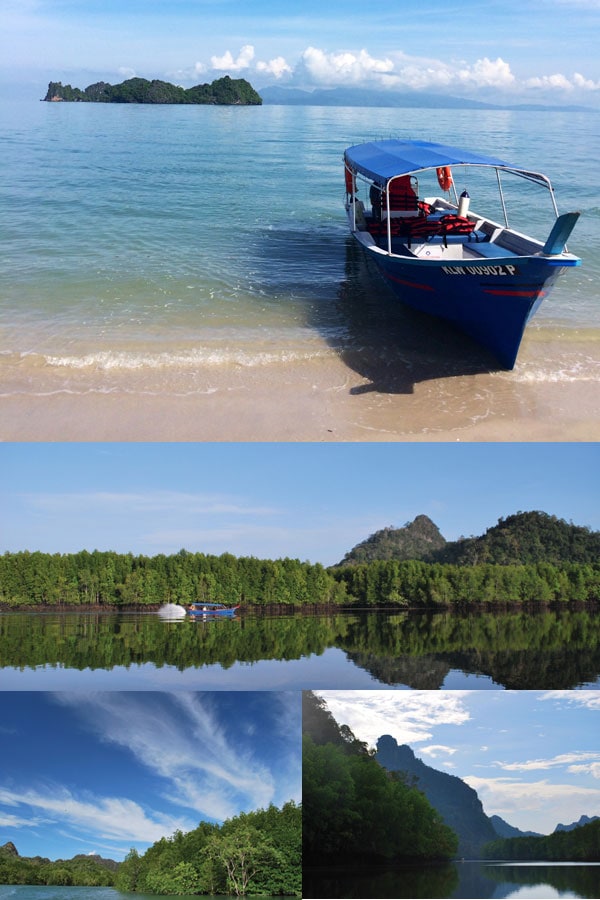 The boat safari culminated with a slow cruise through a dark and ancient limestone cave before heading back to the shore. It was a spectacular experience for us, ones that would forever imprint in our minds. This tour is exclusive to Four Seasons hotel guests, but I will assure you that this excursion alone is well worth it.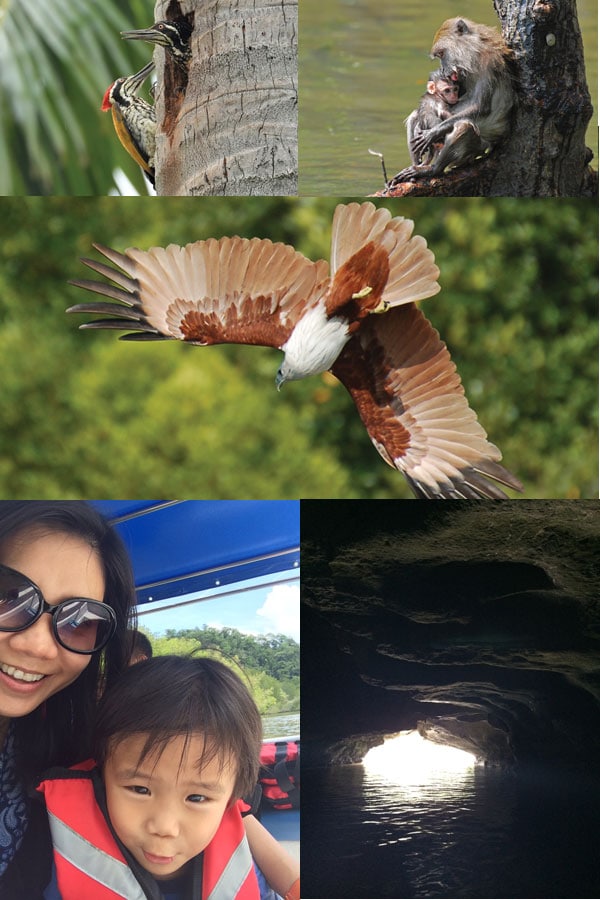 No trip to Four Seasons is complete without the healing treatments at its Spa. The Geo Spa features six floating treatment pavillions flanked by a dramatic limestone cliff. Its secluded and private setting is great for couples, even though treatments are conducted separately. I had a Feminine Spirit and Radiance treatment where I was pampered from head to toes for 120 minutes! After the treatment, I walked out of the spa feeling completely rejuvenated with a healthy glow on my face.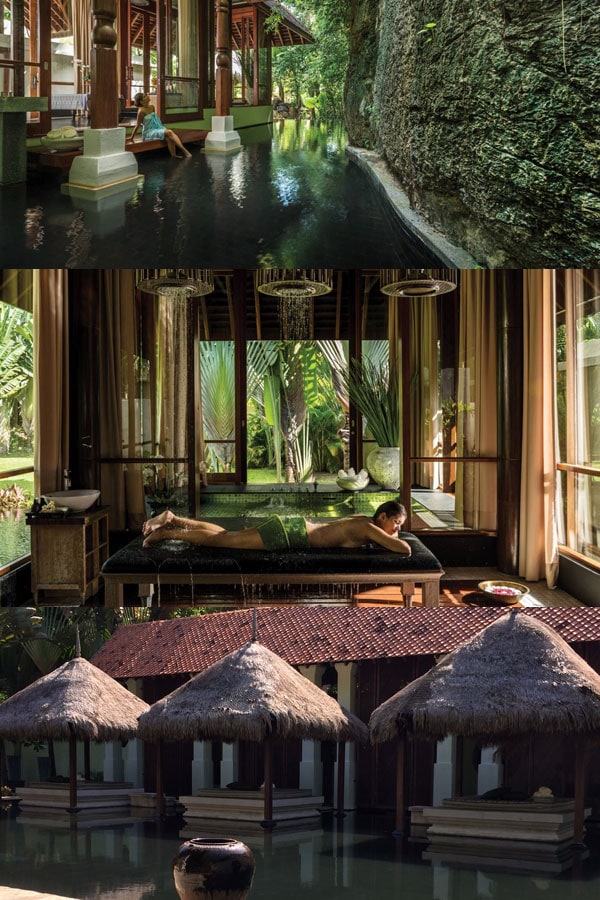 Our last night at Four Seasons was especially memorable as we were treated to our first-ever dinner by the beach under a Rajasthani tent. The gentle sea breeze caressed our cheeks as we enjoyed the tantalizing BBQ specially prepared by the chef. After the scrumptious feast, we were led by the chef to a bonfire under the soft glow of the moonlight, where we made S'mores for Little G. He was the happiest child on earth at that very moment, digging into his S'mores in such a magical setting. Looking up to the sparkling stars, I couldn't help but being thankful…my life is good, extremely good. Precious moments captured; beautiful memories created, right there and then at Four Seasons Langkawi, Malaysia.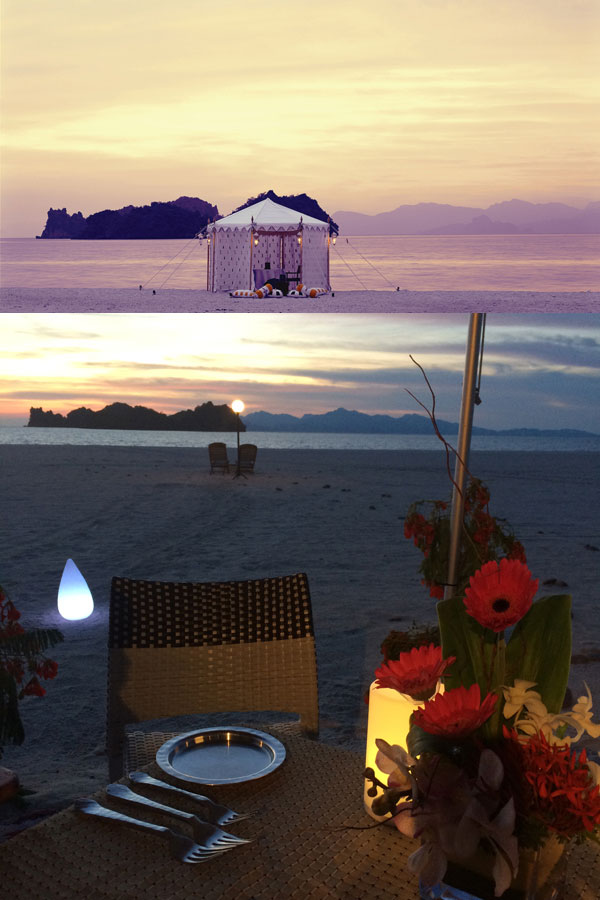 "For once you have tasted flight you will walk the earth with your eyes turned skywards, for there you have been and there you will long to return." – Leonardo da Vinci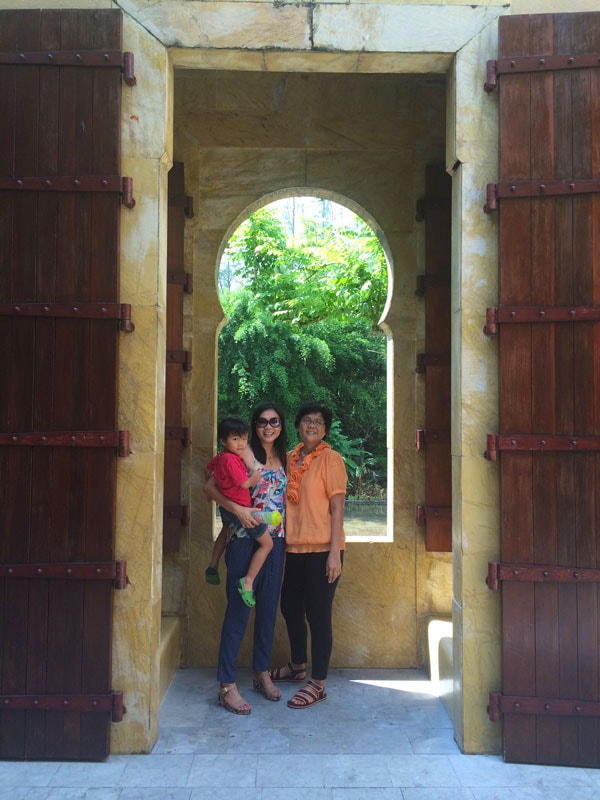 Four Seasons Langkawi
Jalan Tanjung Rhu,
07000 Langkawi,
Kedah, Malaysia
Phone: +60 4-950 8888
Web: http://www.fourseasons.com/langkawi/