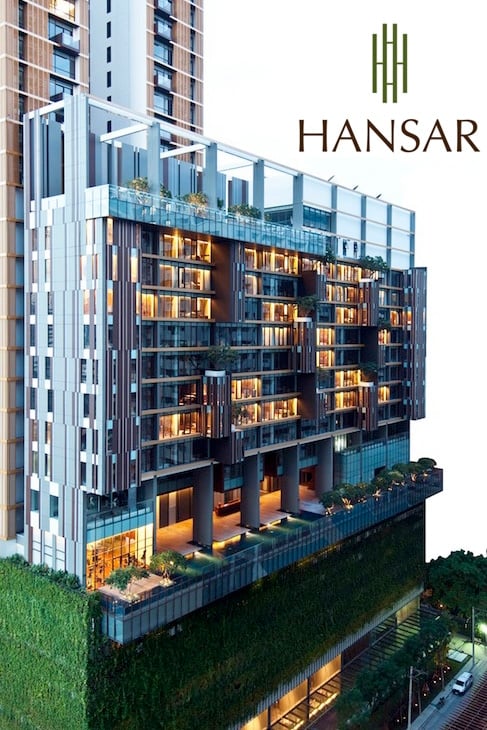 Whenever I go back to my home country Malaysia, I will make it a point to visit our neighboring country, Thailand for a dose of its amazing hospitality. I made no exception this time. The only difference was that I was not alone. So, in December, I went to Bangkok with one mission: to eat and to pray. And I accomplished it, and more, at Hansar Bangkok.
When I was on the lookout for a nice city hotel for my little boy and me on our mini escapade in the Land of Smiles, I wanted nothing but the best for the two of us. The DestinAsian's Luxe List 2011 that showcases the best new hotels and resorts in the Asia-Pacific region came in handy for me. To be on that list, the hotel has got to exhibit a "rare convergence of style and substance that sets a place well above the rest" (DestinAsian, 2011), and there it was on the list, Hansar Bangkok, selected for its distinctive brand of hospitality. So that was how I came to check myself and Baby G into Hansar Bangkok, a beauty so close to the heart of downtown Bangkok.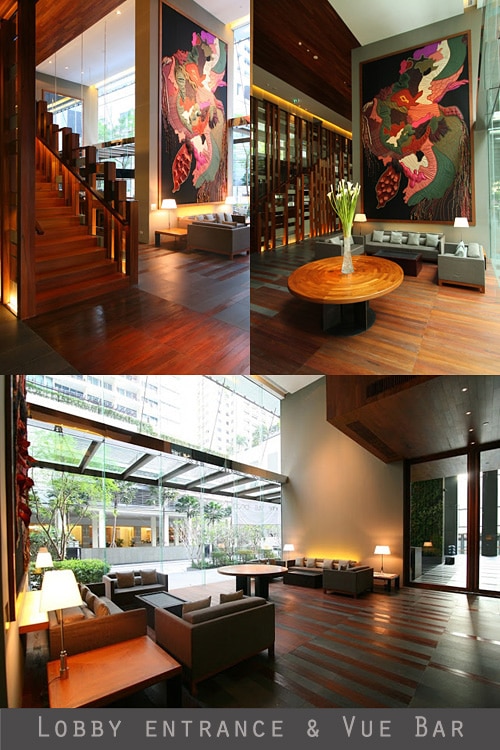 Tucked in the city's most prestigious Rajdamri Road and within walking distance to the BTS Skytrain that connects one to every major part of the city, Hansar Bangkok is a rising favorite among business, leisure travelers, and even celebs. For someone who takes first impression rather seriously in her judgment, Hansar Bangkok conquered my heart the moment I walked into the entrance of our suite, greeted by a rare interior garden wall radiant with lush tropical greenery. I could imagine how this would instantly calm the fatigued bodies and minds of those who have just gone through a day of grueling business negotiations or long meetings. And of course this would totally appeal to those who are on a leisure trip. Blending in the abundance of tropical greenery and tasteful adornment of luxurious Jim Thompson silk to the overall contemporary and modern setup, you'll be mesmerized by Hansar Bangkok's definition of chic-luxe.
Hansar Bangkok offers a range of suites to accommodate your budget. There are Studio Suites, Urban Suites, Edge Suites, Vertigo Suites, and Loft Suites to choose from. Some suites come with an integrated kitchenette with stovetop, fridge and built-in washing machine that can be real life-savers for those who travel with their family, like me. With so much of space in our suite, my boy had great fun romping and stomping around, exploring each nook and cranny of the sitting room and the separate bedroom. It felt so good to see him happy in a room not his own, far away from home.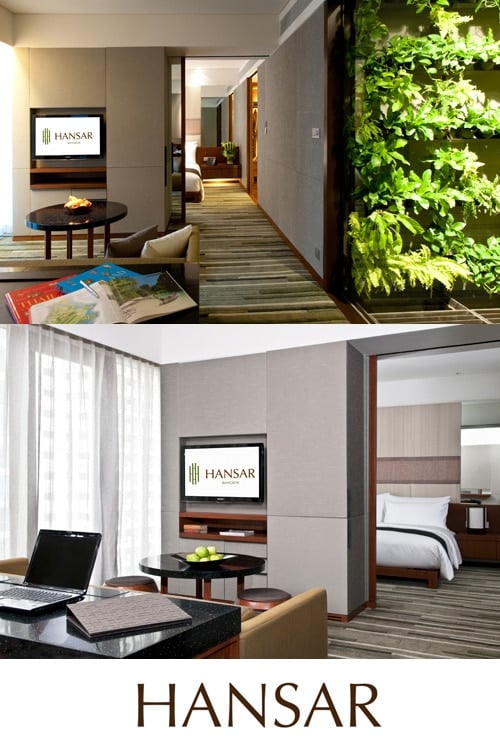 Back to my first mission in Bangkok – to do food and the city. Hansar Bangkok made it so easy for me to accomplish this mission under its roof, and in style. There are four flagship dining outlets that present their own iconic culinary fares in the hotel. Hansar Bangkok prides itself in its four flagship dining outlets that present their own iconic culinary fares – the sophisticated Eve at which you are introduced to an inventive French Provençal menu, the simple Café Boca that makes dining pleasurable and uncomplicated for those who want a quick bite of a hearty gourmet sandwich or a wholesome traditional Thai meal, the swanky lobby bar Vue at which you can see and to be seen, and the zesty Zest by the pool where you grab that refreshing glass of cocktail. The highlight of my dining episode, however, was none other than enjoying the sumptuous spread of daily buffet breakfast at the outdoor terraces, under the canopy of luxuriant greenery, with Baby G squealing excitedly sighting those cute squirrels scurrying up the trees. Again, a rarity in a city hotel yet made possible only in Hansar Bangkok.
Visiting the famous Erawan Shrine to pray to the four-faced Hindu god Brahma has been a ritual in my visits to Bangkok. It was a very wise choice to stay in Hansar Bangkok since it is just a walking distance to Erawan Shrine, allowing me to take Baby G with me without any difficulty. Hence, my second mission, to pray, was totally hassle-free and accomplished with deep serenity needed in saying my prayers. The strategic location of the hotel also enabled me to achieve more than what I set out for. Not only did the mom-and-son team cruise the magical Chao Phraya, climb the majestic Wat Arun, but also scour the myriad of stores at Siam Paragon. What's more, I even had the opportunity to check out the amazing night view of Bangkok at Red Sky Bar—one of top 10 best sky bars in Bangkok—located just a stone's throw away from the hotel.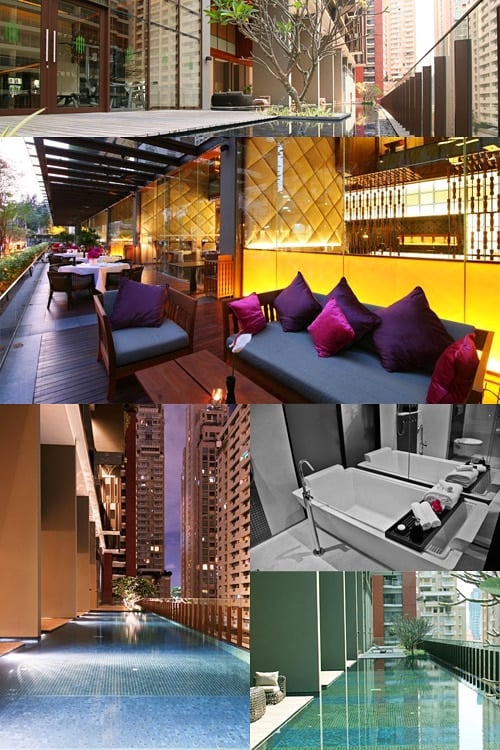 I have to commend the staff of Hansar Bangkok, especially the concierge, for making our stay totally stress-free and enjoyable. Simple gestures like searching for child-friendly restaurants and offering us an umbrella as we were going out for our adventures made us feel truly special. Thumbs up for Hansar Bangkok for the superb hospitality.
In Hansar Bangkok, we created many lasting memories for our short trip. If you ask me where to stay in the swanky downtown Bangkok, I'll say, "Hansar Bangkok, of course," with a smile.
HANSAR BANGKOK HOTEL
3 SoiMahadlekluang 2
Rajdamri Road, Lumpini
Pathumwan, Bangkok
10330 Thailand
Tel: +66 2209 1234
Fax: +66 2209 1212
Website: www.hansarbangkok.com
Blog: Hansarvue.com