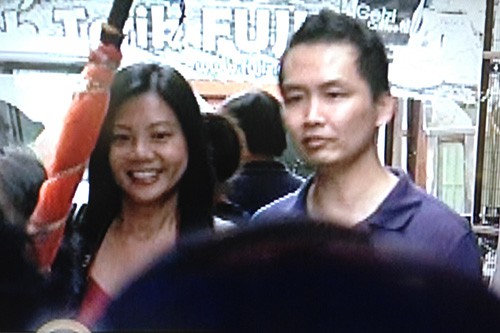 In June, some of you thought that you saw me and my family on TV, in the very popular HGTV program House Hunters International. You're right. We are in the Family Reunion in Penang, Malaysia episode.
The show premiered on June 27th. We didn't tell anyone because it was the first time we watched the show on TV and I wanted to make sure that we didn't look like complete dorks and hence we kept it to ourselves. However, 10 minutes into the show, we received emails, text messages, tweets, Facebook messages, etc. from friends, ex-colleagues, old neighbors, university roommates, fans and readers from all over the United States that they were watching us on TV! It's amazing just how popular the show is.
The episode will rerun again on August 10, Friday (check your local listing for air time). Tune in to watch, or DVR it, and let me know what you think. If you can't view it this time, more reruns will be scheduled.
We filmed the episode earlier this year, in April. We had so much fun working with the very talented crew in both Penang and Irvine. I thoroughly enjoyed the experience, more importantly, I was so psyched that I was able to show the viewers a glimpse of Penang, my hometown, the place that I forever left my heart in. Other than house hunting, you get to follow me to the market, shopping for ingredients, eating and making Penang street food (I helped the street vendor making kuih dadar), and checking out some of the sights in Penang. Plus, there are a ton of cuteness-overload scenes of little G.
Here are some of the behind-the-scenes photos in Penang.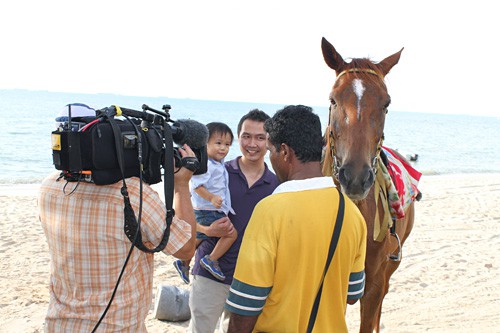 Baby G and Mr Rasa Malaysia at the Batu Ferringhi Beach, Penang. Baby G looks so cute on TV.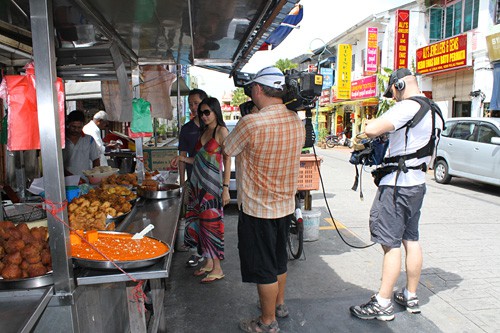 Indian street food stall selling pakora and other Indian snacks, Little India, Penang.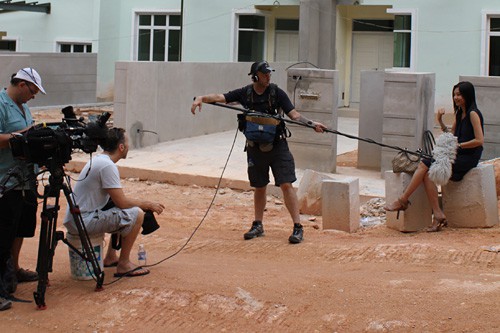 The talented crew of House Hunters International, filming my interview scene.
Enjoy and we have a date on Friday, on TV!