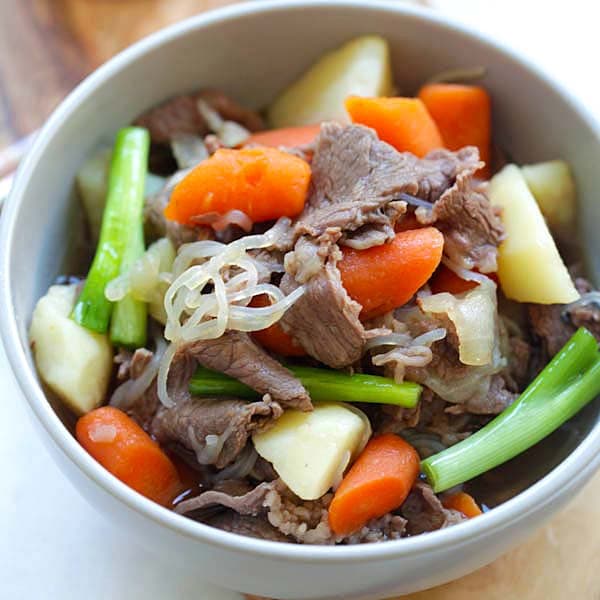 Japanese Meat and Potato Stew
Japanese Meat and Potato Stew (Nikujaga) – hearty stew with meat and potatoes. This Japanese comfort food is delicious for colder months
Prep time:
Cook time:
Total Time: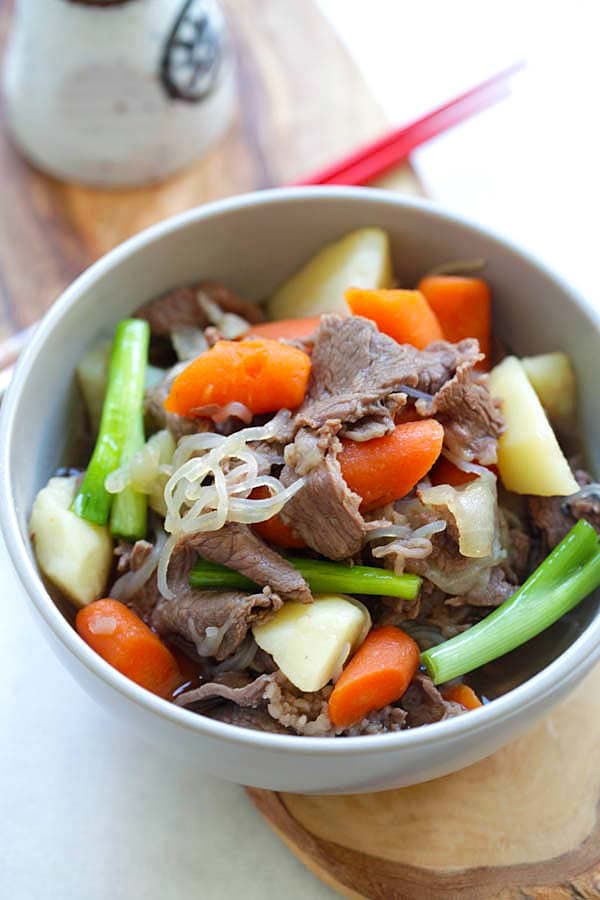 Japanese Meat and Potato Stew
Japanese Meat and Potato Stew (Nikujaga) – hearty stew with meat and potatoes. This Japanese comfort food is delicious for colder months.
I first had Nikujaga at a Japanese restaurant. I was instantly hooked on the sweet and savory taste. Thanks to the Japanese store near my house, I was able to get all ingredients easily and I have been making it for a few years. I am so glad that finally I get to share my recipe with you. If you love meat and potatoes, shake things up in your kitchen and try it. This is absolutely delicious and I can assure you that your family would enjoy it.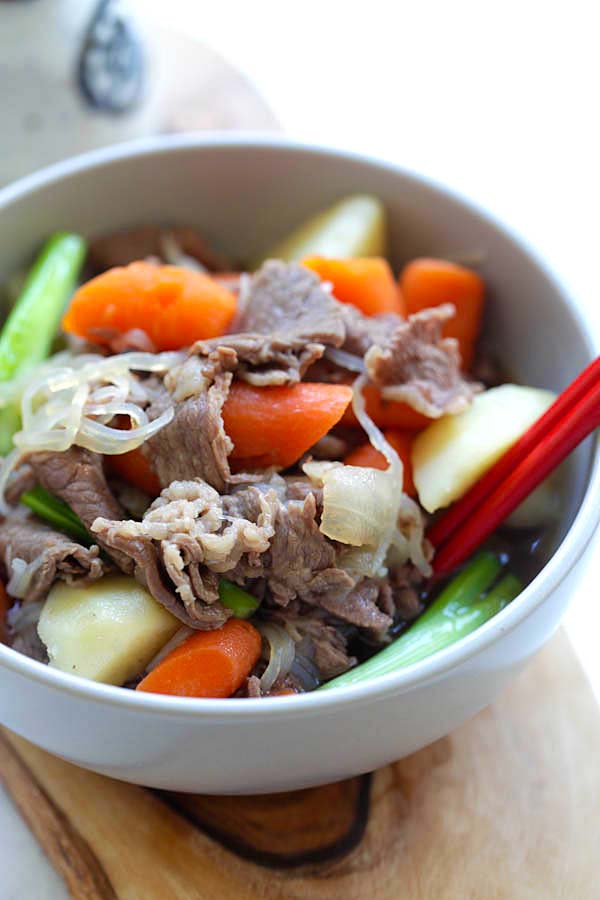 Japanese Meat and Potato Stew (Nikujaga) Recipe
Serves 2-3 | Prep Time: 10 Mins | Cook Time: 20 Mins
Ingredients:
1 tablespoon oil
2 oz onion, quartered
8 oz thinly sliced pork or beef
2 oz carrots
6 oz potatoes, cut into pieces
2 cups water or dashi (preferred)
2 tablespoons soy sauce
2 tablespoons cooking sake
2 tablespoons mirin (Japanese sweet wine seasoning)
2 teaspoons sugar
4 oz Shirataki noodles or Konnyaku noodles, optional
Salt, to taste
1 stalk scallion, cut into 2-inch strips
Method:
Heat up a small soup pot on medium heat and add the oil. When the oil is heated, add the onion, stirring a few times before adding the meat. Stirring and cooking, then add the carrots and potatoes. Stir to combine well with the meat.
Add the water and bring it to boil. Add the soy sauce, sake, mirin and sugar. Lower the heat, cover the pot and simmer until the carrots and potatoes are cooked through and the sauce reduces. Add the Shirataki noodles, cook for 1 minute. Add salt and the scallions. Turn off heat and serve immediately.
Cook's Note:
If you can't find Shirataki noodles, feel feel to skip it.
Most-Pinned Recipes
Ginger Garlic Baked Chicken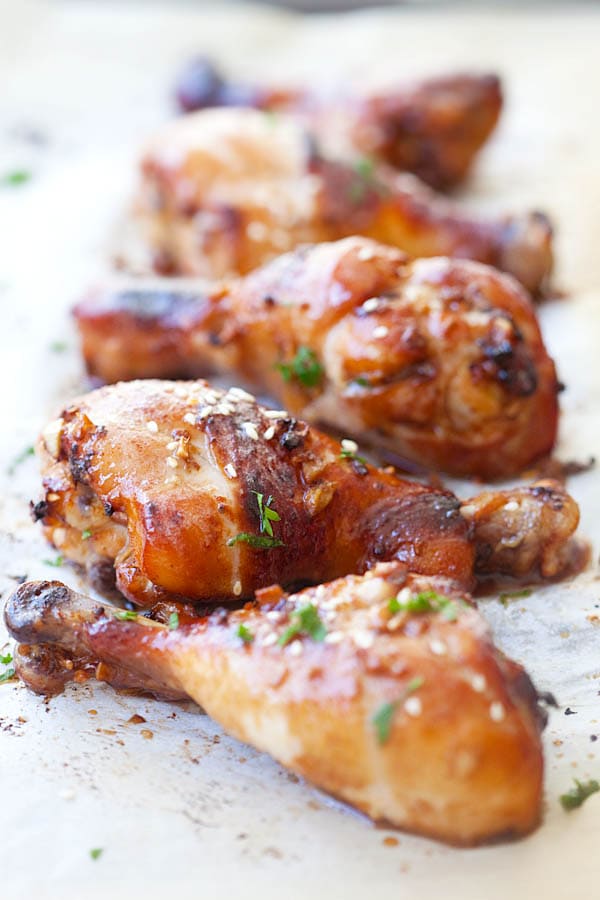 Crab Rangoon (Cream Cheese Wontons)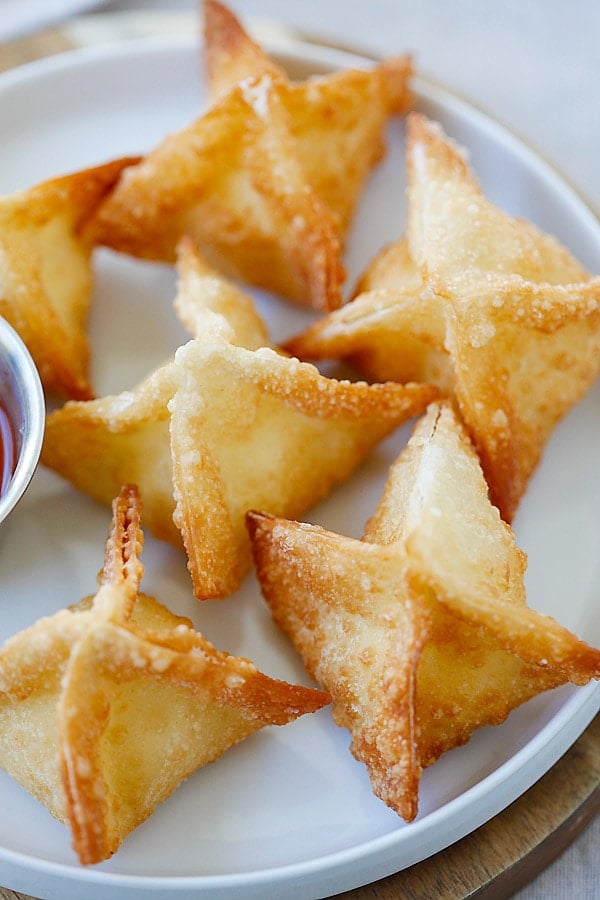 Chicken Wontons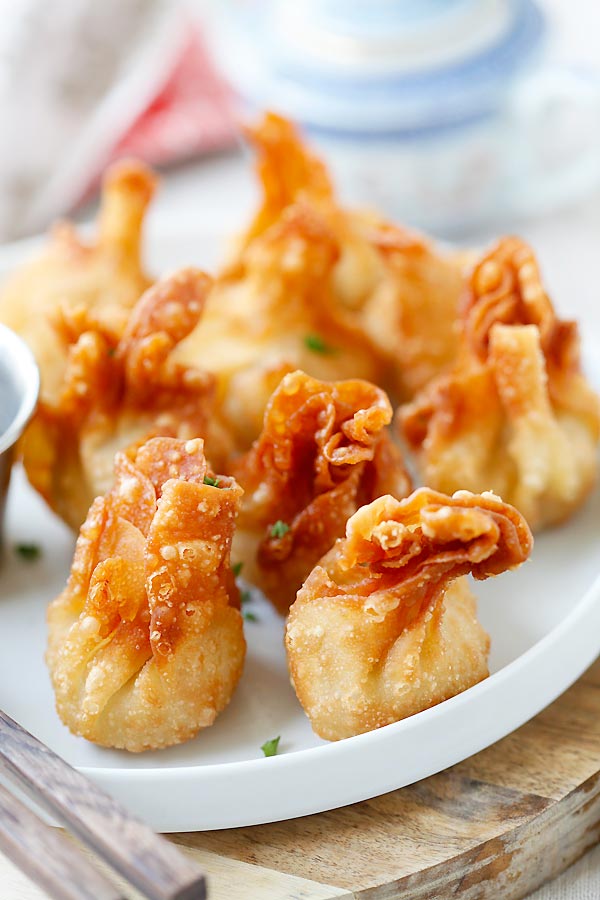 Onion Scallion Beef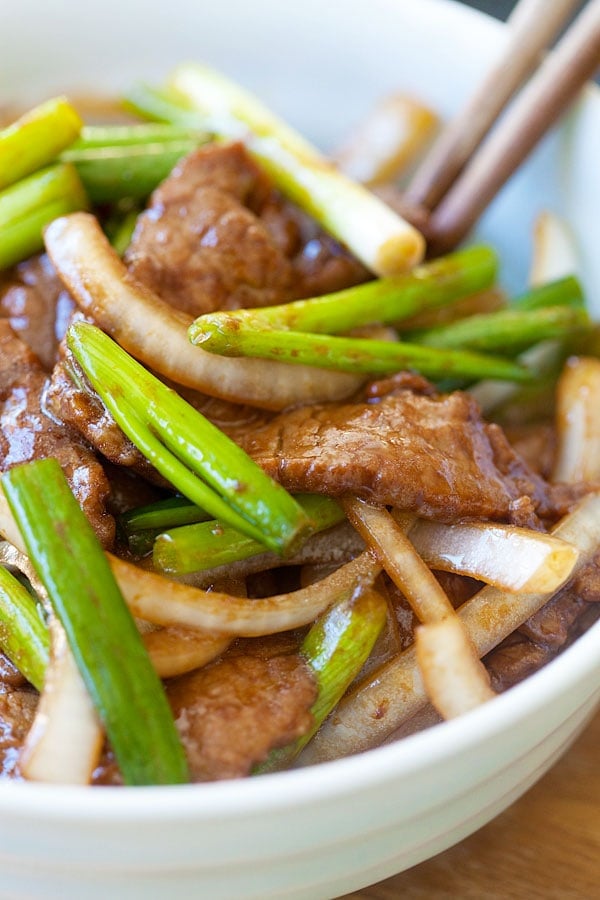 Thai Chicken Sate with Peanut Sauce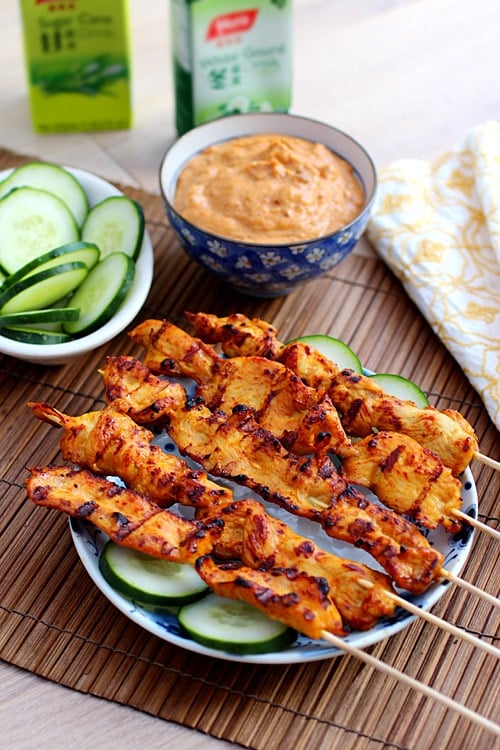 Thai Peanut Sauce