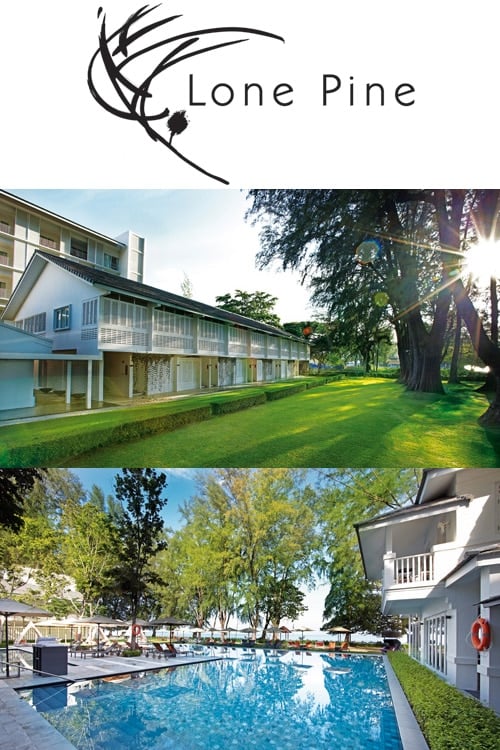 One is sure to be spoilt of choices when looking for a perfect getaway in the beautiful island of Penang, my homeland. With its enrapturing tropical charm, its rich historical heritage, and its dizzying array of local gastronomy, Lone Pine Hotel which prides itself as the first and only boutique hotel on the famous Batu Feringghi beach is just the right place to be for a quiet yet never lonely retreat. Established since 1948, Lone Pine has gracefully withstood the test of time and after more than 60 years, it is still standing tall among other hotels along the coastline. Originally a 10-room premium hotel, Lone Pine has been groomed to bloom into the new exclusive boutique hotel with 50 sea-facing guest rooms that are tastefully designed for those who have a special quest for classic charm and contemporary comfort.
Lone Pine appeals to me for a few reasons. The first being that my first ever hotel visit experience belongs to Lone Pine. When I was a little girl, my sister took me there for a stay and I was totally in awe of and in love with its casual elegance and luxury. I was so glad to see that all these were not lost in transition but have merely been artfully translated into a harmonious blend of old and new, classic and contemporary in various parts of its new 3-storey building. The humble yet elegant wrought iron archway bearing the name "Lone Pine" brought back flood of memories of me as an exciting little girl, eager for her first hotel stay. It is this overwhelming feeling of nostalgia and the emotional intimacy that binds Lone Pine very closely to my heart. And I believe this is so for many who have stayed there before.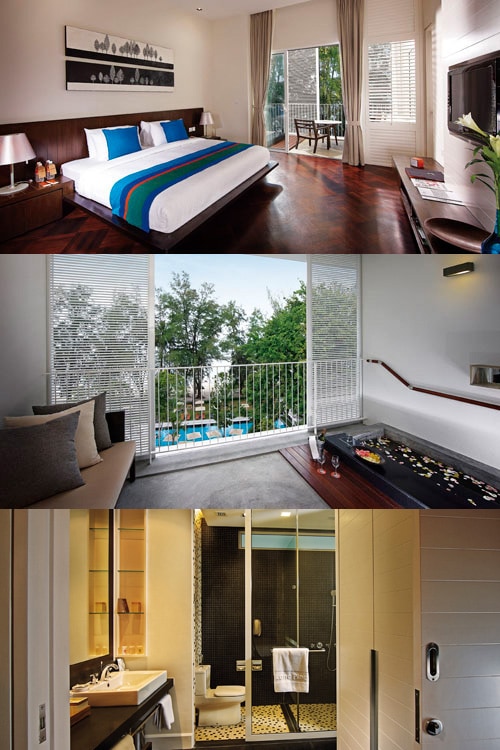 As someone who finds showy and fanciful grandeur a great put-off, Lone Pine appeases my visual and sensual demands for simplicity, practicality and elegance. What I like most about the entire atmosphere in Lone Pine is the perfect balance of old and new, classic and contemporary; how they juxtapose and complement each other in the architecture and décor of the hotel, fulfilling my quest for the old Penang charm in the comfort of modern setting.
My room comes with all the facilities and amenities that I needed for a fuss-free stay, from chic toiletries to complimentary soft drinks replenished daily by the efficient and attentive housekeeping staff. I could really spend the whole day lazing in the comfort of my room surfing the channels, if not being constantly lured by the call of the balmy sea breeze and the stunning view of lofty casuarinas dotted the sandy beach readily available at the open balcony. Hence, my favorite in-room activities were reading my book or magazines on the ultra comfy day bed at the balcony, while keeping an eye on the very happy Baby G having his own splashing good time in the bathtub just right in front of me. No kidding, a bathtub at the balcony with a panoramic seaview! How could you not love Lone Pine? I'm now thankful for the free WiFi services which I was initially rather frustrated with. I wouldn't have had all the time to fully enjoy all that the room with a great view had offered me if the WiFi were to be a little speedier to allow me to hook on to my lappie during the stay. What a blessing!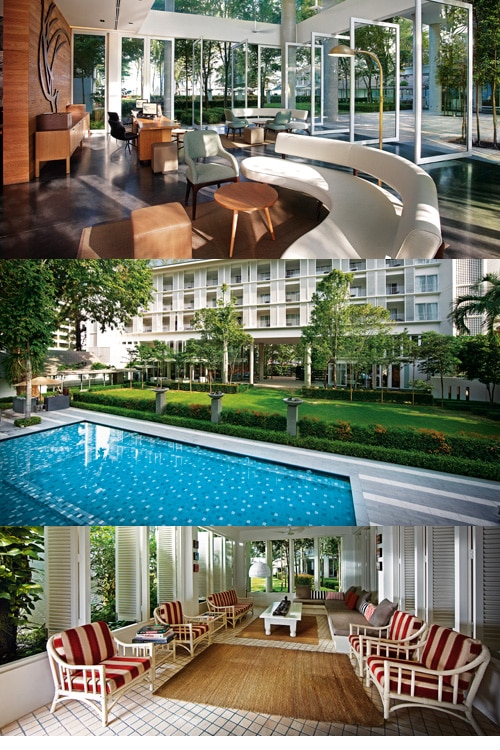 Another great thing about Lone Pine is that you don't need to look very far to satisfy the foodie in you. You have a choice of relaxing tapas-and-cocktail time at Batu Bar or a stupendous serve of sake and sashimi at Matsu. The food-hunter in me however just couldn't get enough of the gastronomic Hainanese fare served in The Bungalow, the signature restaurant of Lone Pine that is highly popular among locals and visitors for its authentic Hainanese specialities. The aroma and taste of the nourishing soup Kiam Chai Ark, the spicy Chicken Kapitan, the delectable Gulai Tumis, the flavorful Joo Hoo Char, and the crispy Choon Piah collectively conjured up the fond memories of my childhood and my late grandma's cooking and our home kitchen.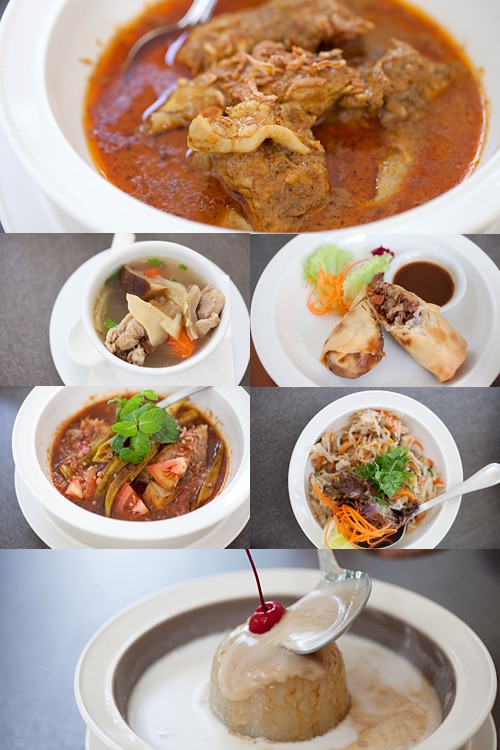 Strategically located on the street where the night bazaar draws hordes of tourists every evening, you can enjoy quite a bit of retail therapy and local shopping experience. You can just stroll along the street having yourself amused by the haggling and peddling between the local vendors and foreign visitors, or you may even want to grab some local handicraft for souvenirs. With my little one with me, I had to give this part of entertainment a miss and instead maximized my relaxing and private moments at the balcony, soaking in the beautiful sounds of the lapping waves, the cool sea breeze and the soft chattering of diners from a distance.
You can be alone at the lovely Lone Pine but you won't ever be lonely.
LONE PINE HOTEL
97, Batu Ferringhi
11100, Penang, Malaysia
Tel: +604 886 8686
Fax: +604 886 8600
Email: style@lonepinehotel.com
Website: www.lonepinehotel.com
The Bungalow
Location: Ground Floor, by the Pool
Opening Hours (Daily):
11:00am – 11:00pm for all day dining
Reservation: +604 886 8566