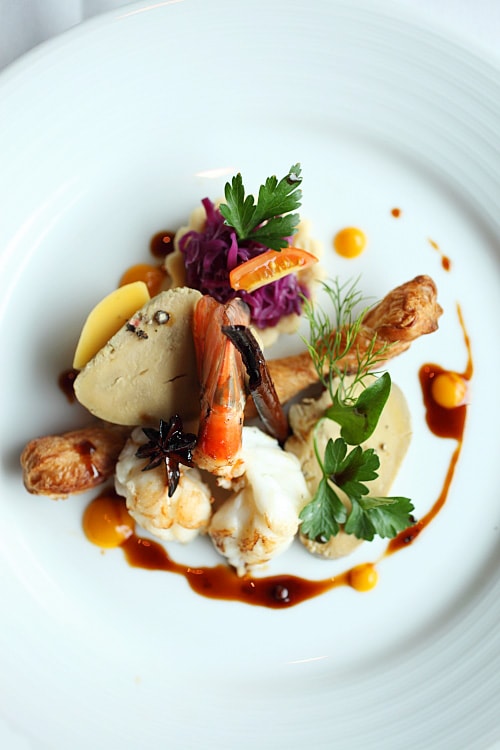 Bangkok is one of my favorite cities in Asia. Other than an endless array of delicious foods, be it street-food or fine-dining restaurants, Bangkok offers some of the best—and most trendy—boutique hotels in the region. Flip through any travel magazine and you will read about new, happening, chic resorts and boutique hotels sprouting up all around Bangkok. I travel there every two years or so, and each time I discover something new.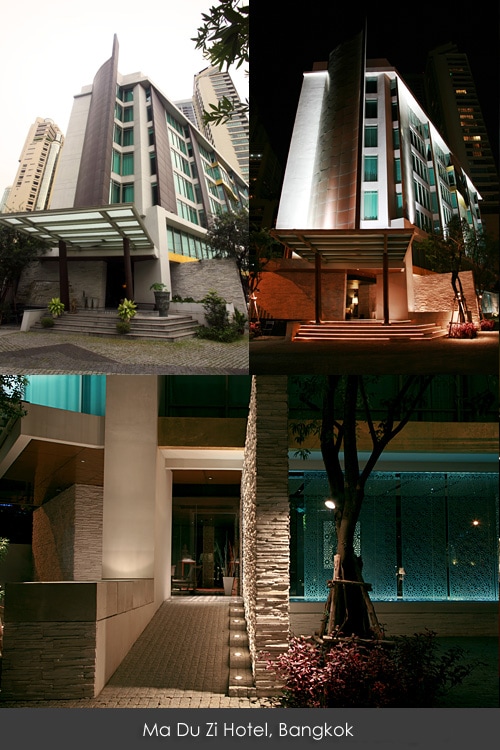 In March I visited Bangkok with baby G and my niece. It was a short trip but packed with lots of fun. I chose to stay at Ma Du Zi Hotel. Ma Du Zi means "come and see" in Thai, and it occupies a prime spot in the bustling Sukhumvit area of Bangkok, located within walking distance to the Asoke BTS station and the new mall, Terminal 21. The hotel is home to Yuya, one of the most talked about French restaurants in Bangkok. Ma Du Zi is also part of the following luxury boutique hotel groups: Mr. & Mrs. Smith, Small Luxury Hotel of the World, Design Hotels, and Tablet Hotels. It has everything I look for in a hotel.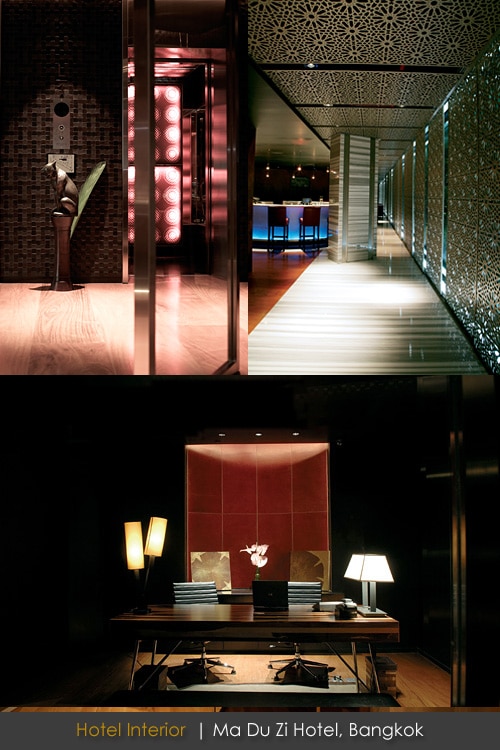 .
My first impression of Ma Du Zi was the extreme privacy of the property. The main gate of the hotel is closed and guarded. All hotel reservations must be made in advance as they do not accept walk-ins. The overall aesthetic and decor is ultra-hip and sexy without coming across as kitschy or pretentious. We were greeted by two friendly staff who helped us with the registration, and even offered shopping tips on where to pick up baby's supplies and food. The warm and friendly services made us feel right at home.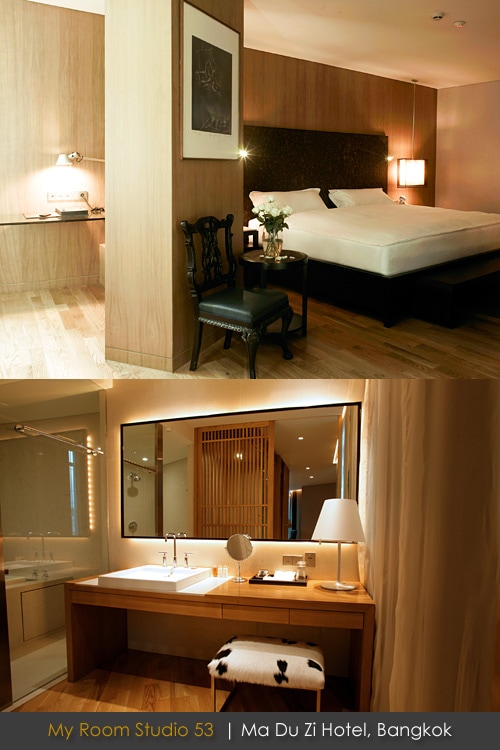 .
We stayed in the Studio 53 room which was spacious, exceptional and cozy. I absolutely loved the small touches, such as the sliding door that separates the entrance foyer and the bedroom, the abundant king-sized bed that was comfy for the three of us, the espresso machine, free wifi and minibar; but the sweetest spot is the infinity bathtub with Jacuzzi plus rain shower, which I conveniently spent an hour in each night, unwinding after a fun day out. Every detail in the room was very well thought out.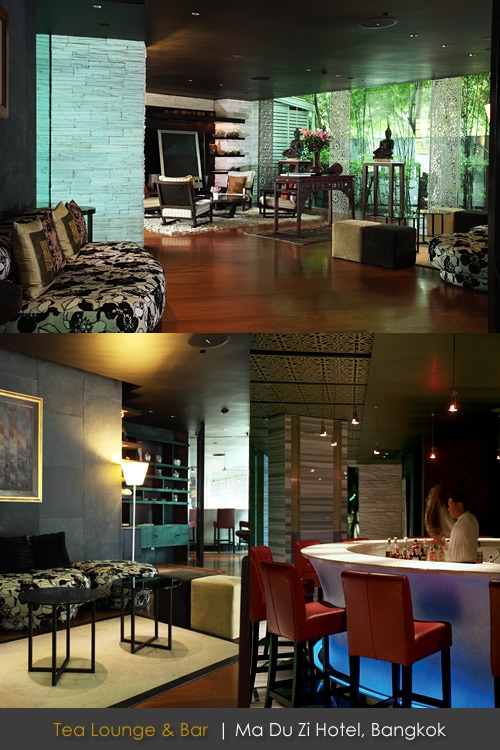 During the day, when we wanted to escape the tropical heat outside, I spent my time lazing about at the tea lounge, sipping complimentary coffee, tea and refreshments. There is also daily evening cocktail from 6 pm–7 pm at the bar area. The tea lounge area is airy and beautifully appointed with just the right, tasteful whirl of details and decorations. It was probably my favorite place in the hotel.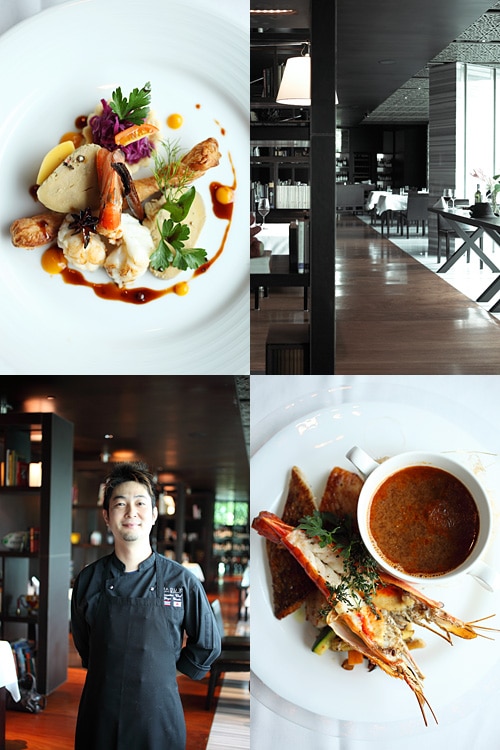 .
On the last day of my stay at Ma Du Zi, I had lunch at Yuya (named after its executive chef Yuya Okadu). This is Bangkok's only French restaurant run by a Japanese chef and offers fine French cuisine with Japanese/Asian ingenuity. I savored the supreme luxury and absolutely delightful smoked foie gras and wished that I had more.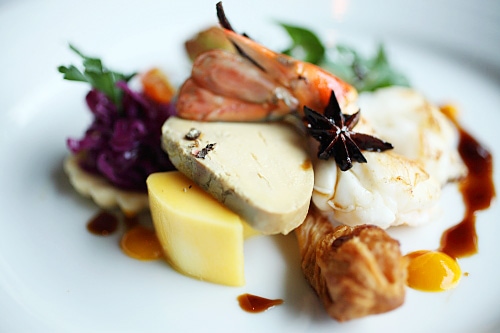 .
This dish alone was worth my entire trip!
Next, I had Chef Yuya's signature bouillabaisse, which was unconventional as the seafood was served separately from the soup base which was made with a tint of Japanese miso. At first sight, I doubted the execution of this iconic French dish but it was surprisingly good and I thoroughly enjoyed it.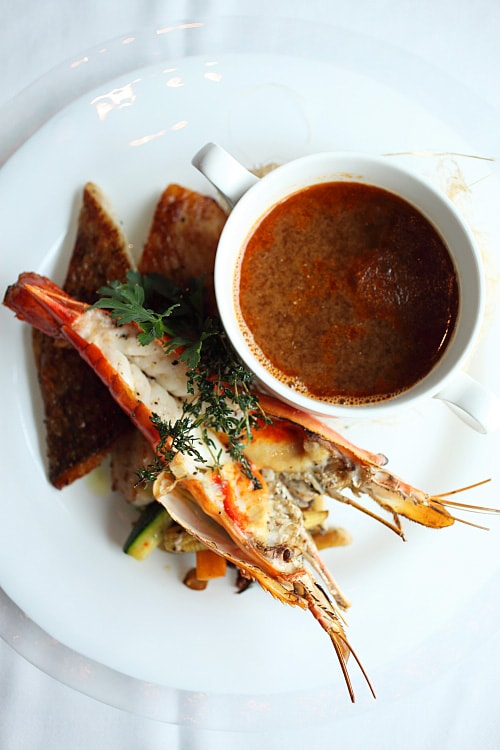 .
Ma Du Zi Hotel is a one of a kind, unique conceptual hotel offering ultimate privacy, comfort, and tailor-made services. With its reservation-only policy and no walk-ins, Ma Du Zi caters to the exclusive needs of its guests, whether it is for business or your own private luxury getaway.
Ma Du Zi Hotel
9/1 Ratchadaphisek Road, Klongtoey, Klongoey,
Bangkok 10110, THAILAND
Tel: +66 (0) 2615 6400
Fax: +66 (0) 2260 0658
Email: reservation@maduzihotel.com
Make a reservation