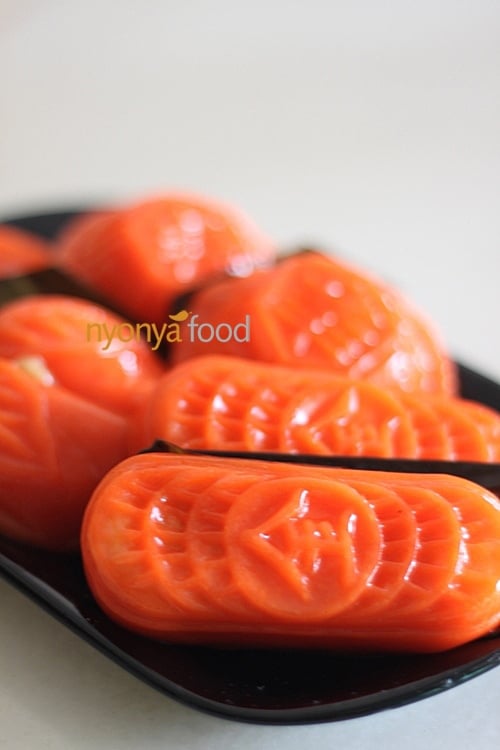 Angku Recipe
Green Bean Filling
Ingredients:
300g Split Green Bean (Washed and soaked for 6 hours)
200g Fine Sugar
4Tbsp Oil
Method:
Steam green bean over boiling water for 30-40 minutes till soft.
Blend or mashed green bean till become a paste.
In a wok, combine green bean paste, sugar and oil. Stir on low medium heat till thick and do not stick to your hands.
Cool it and shaped into 30 balls of about 20g. ( The size of filling will depend on the size of your mould).
Angku skin
Ingredients:
1/8 tsp Wilton orange coloring
200g Wheat starch ( Tung Mein Fun)
150g Water
500g Boiling Water
4Tbsp Sugar
500g Glutinous Rice Flour
100g Mashed Orange Color Sweet Potato
250g Water
120g oil
Method:
Mix coloring, wheat starch and water. Stir till blended.
Add in boiling water and mix till smooth and become translucent.
Add in sugar, glutinous rice flour, sweet potatoes and water gradually. Knead till combined.
Slowly add in oil and keep on kneading till smooth and do not stick onto your hands.
To Make Angku
1 banana leaf, cut into rectangle to fit the angku mould
3 Tbsp oil
Method:
Lightly grease the cut banana leaves with oil.
Divide skin dough into 30 pieces. Flatten each dough into 1/4 inch thick and wrap the filling inside. Roll into a ball.
Lightly dust the Angku mould with glutinous rice flour. Press the dough ball into the mould and lightly knock it out.
Place Angku on the banana leaf.
Steam over boiling water for 10 minutes.
Brush the surface of the cooked Angku with oil to give it a glossy look.
Most-Pinned Recipes
Ginger Garlic Baked Chicken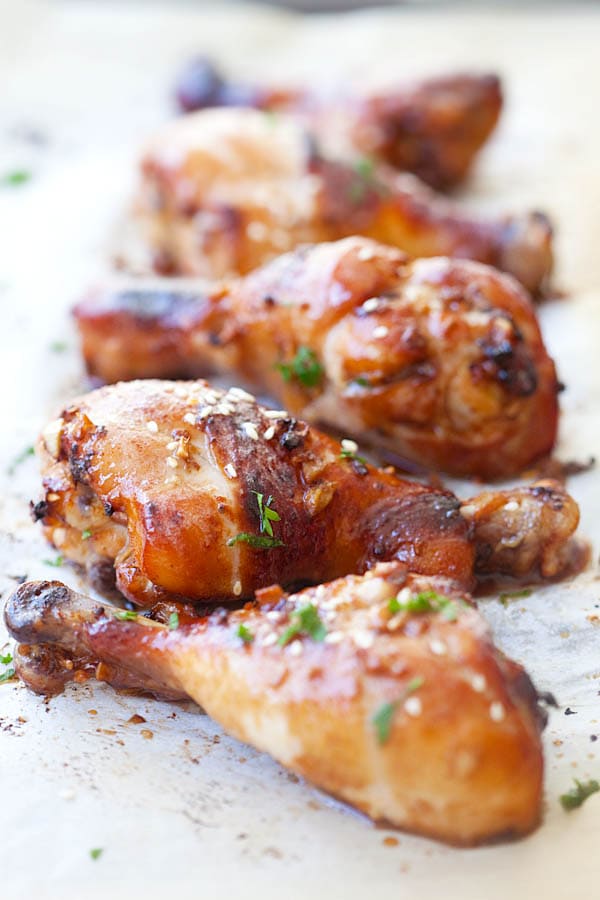 Crab Rangoon (Cream Cheese Wontons)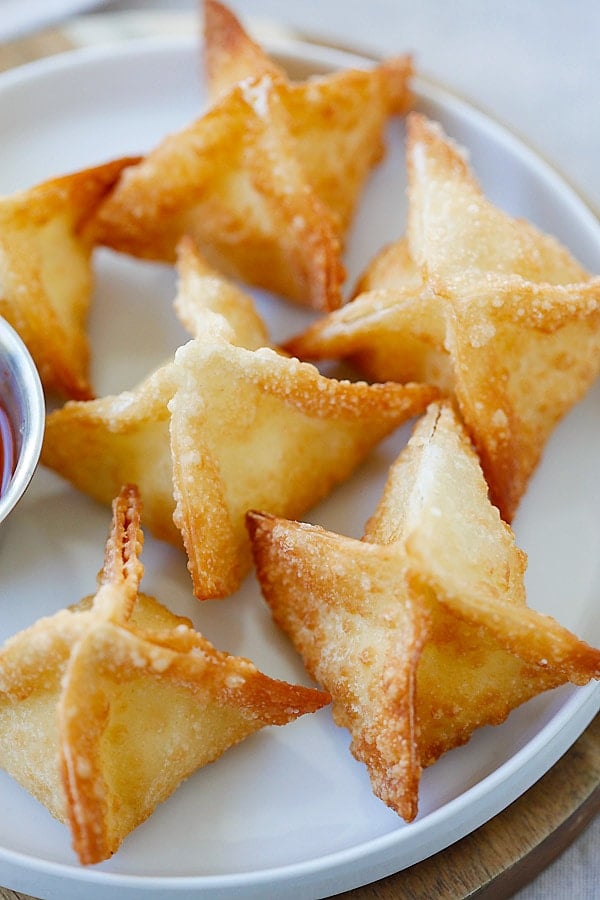 Chicken Wontons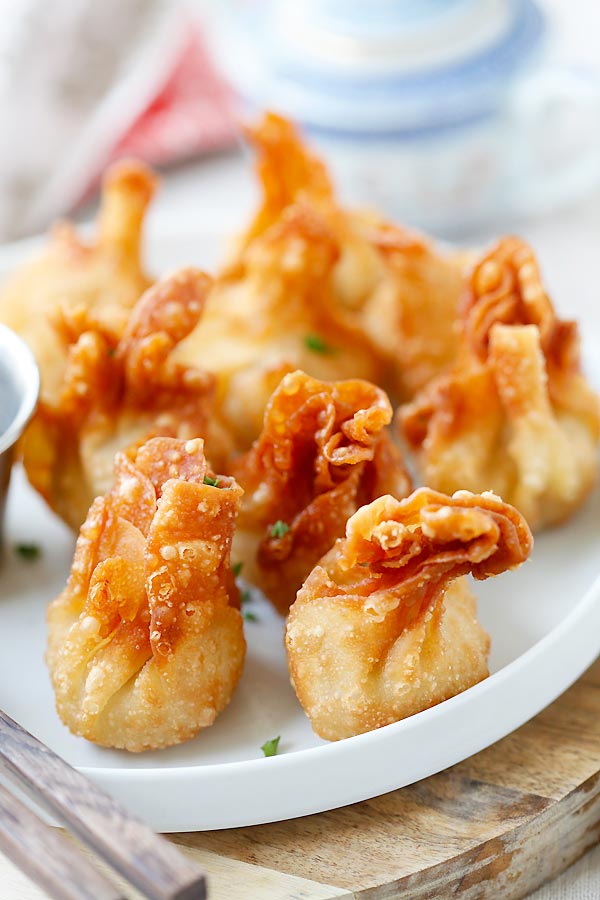 Onion Scallion Beef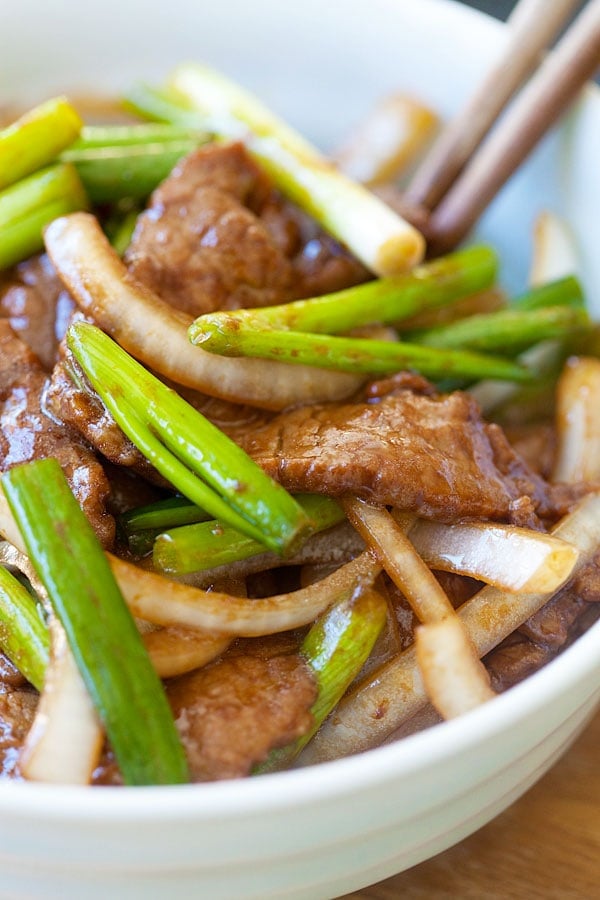 Thai Chicken Sate with Peanut Sauce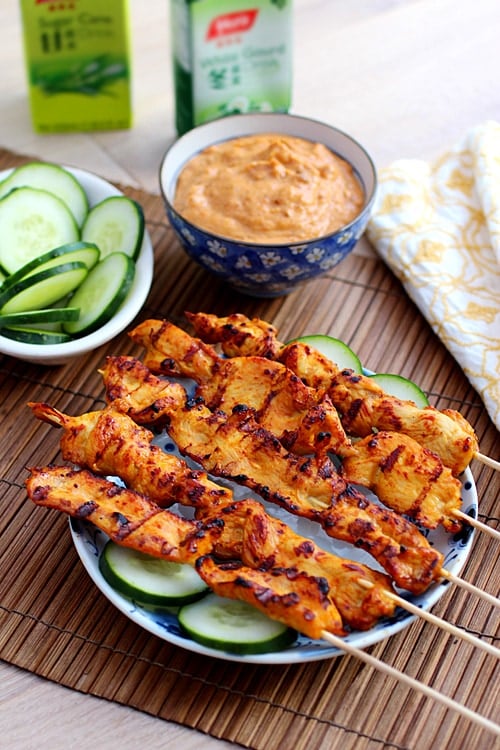 Thai Peanut Sauce