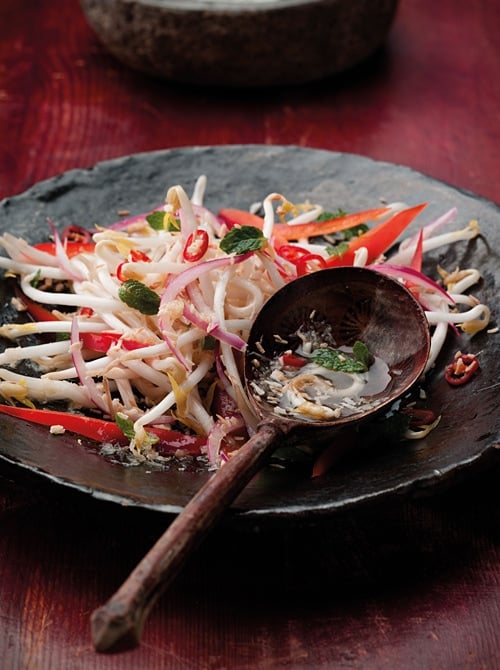 Coconut and Chili Kerabu Salad Recipe
Serves 4
Ingredients:
1⁄2 red onion, thinly sliced
2 tablespoons shredded coconut
1 red bell pepper, seeded and thinly sliced
2 1⁄4 cups bean sprouts
1⁄2 red chili, seeded and finely chopped
1 small handful mint leaves, roughly chopped
FOR THE DRESSING:
4 tablespoons fish sauce
juice of 2 limes
2 teaspoons sugar
1-inch piece gingerroot, peeled
Method:
1. To make the dressing, whisk the fish sauce, lime juice and sugar together in a large bowl. Grate the gingerroot into the bowl, discarding the fibrous bits, and mix well.
2. Scatter the onion over the dressing and mix well, then set aside 5 to 10 minutes. This takes the rawness out of the onion.
3. Meanwhile, toast the coconut in a small skillet over medium heat, stirring continuously, 
30 to 40 seconds until the coconut turns a lovely golden brown. Tip it onto a plate and 
set aside.
4. To assemble the salad, add the red pepper, bean sprouts, red chili and mint to the 
onion mixture and toss until all the ingredients are well coated. Transfer to a serving bowl, scatter the roasted coconut over the top and serve immediately.
Most-Pinned Recipes
Ginger Garlic Baked Chicken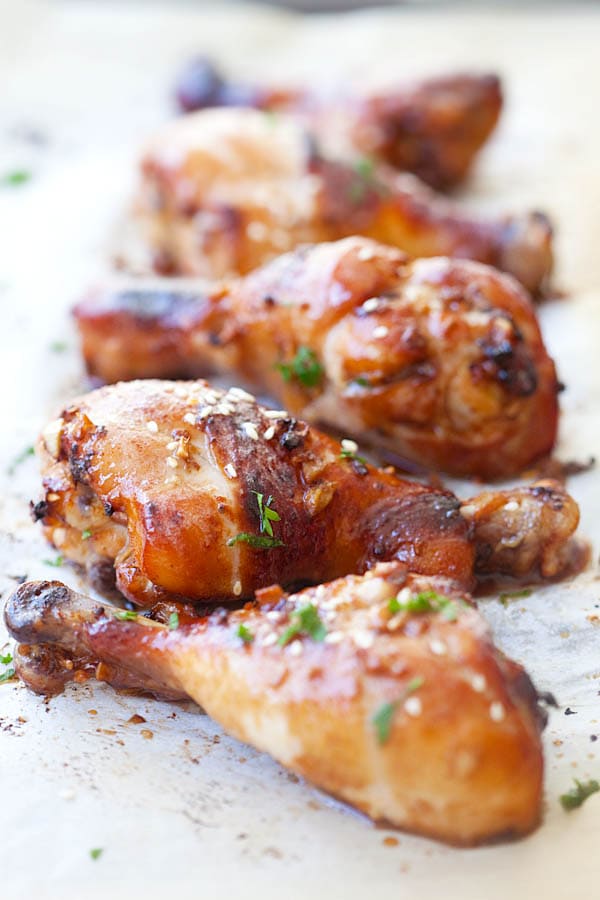 Crab Rangoon (Cream Cheese Wontons)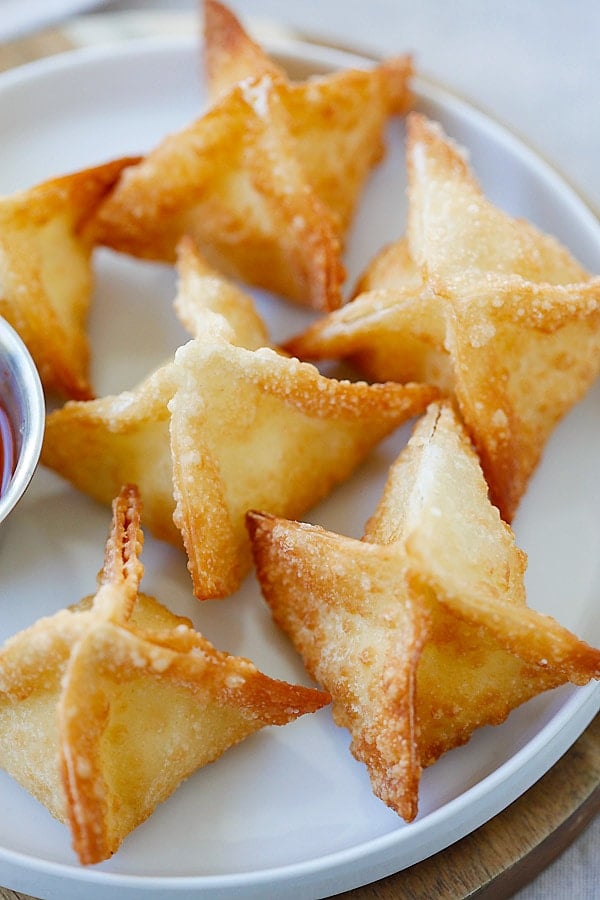 Chicken Wontons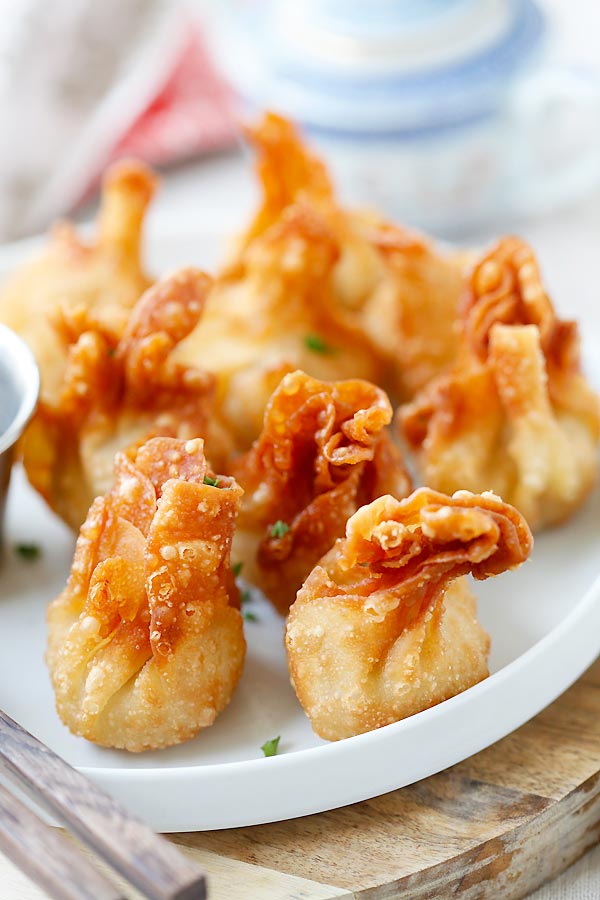 Onion Scallion Beef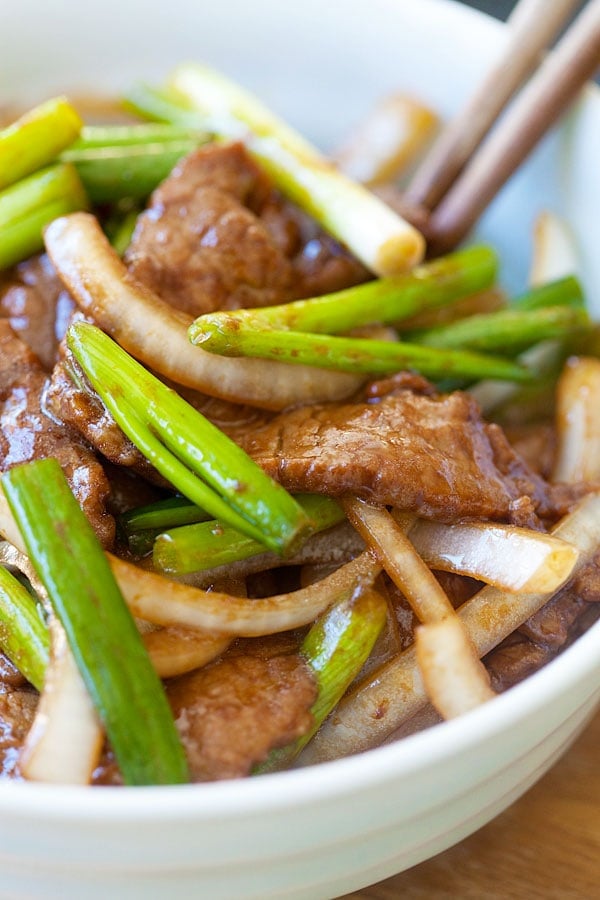 Thai Chicken Sate with Peanut Sauce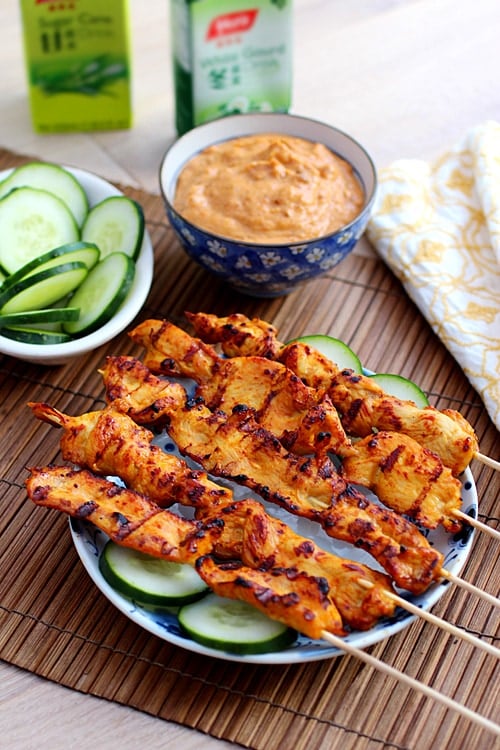 Thai Peanut Sauce