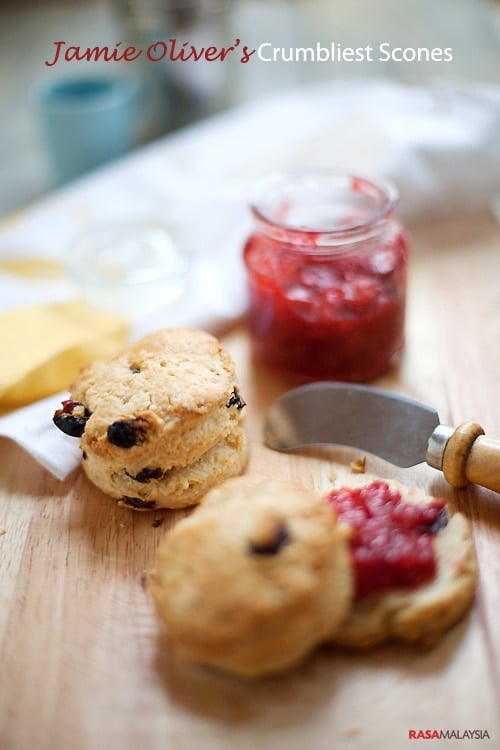 A few months ago, my friend B took me to a traditional English tea at The McCharles House in Tustin, not too far away from where I am. We had English tea, delectable soups, refreshments, cucumber sandwiches, and the best—and crumbliest—scones, made fresh, and from scratch in its kitchen. I couldn't get enough of the scones, asking for refills a couple of times.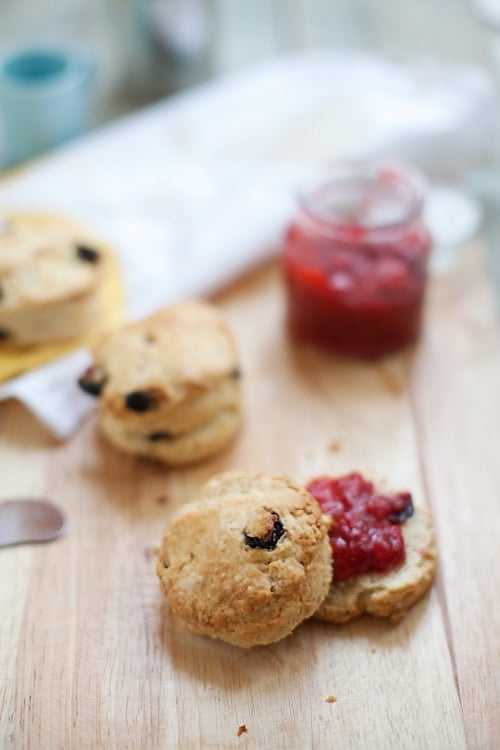 I love scones, probably because of the English afternoon tea culture in Malaysia, which is a Commonwealth country and an old English colony. One of the things I loved and missed most about living in Malaysia was the many afternoon tea or high tea served at hotels, where there are assortment of scones, pastries, cakes, and sandwiches, served on traditional 3-tier stand. Having afternoon tea with good friends was always so delightful; we sipped our coffee or tea, nibbling away the scones, cakes, and having great conversations. I truly enjoy English afternoon tea.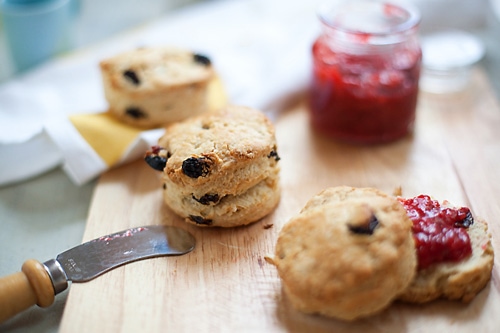 Last week, on Facebook, my friend B shared a link that leads to Jamie Oliver's Crumbliest Scones recipe. I saved the link right away and got all the ingredients to try out the recipe. Scones are really quite easy to make, as I had made it previously: glazed lemon ginger scones and raisin scones. Both recipes were tasty and good but they didn't rise as high, thus not as crumbly as I had wanted. I had high hopes for Jamie's crumbliest scones recipe.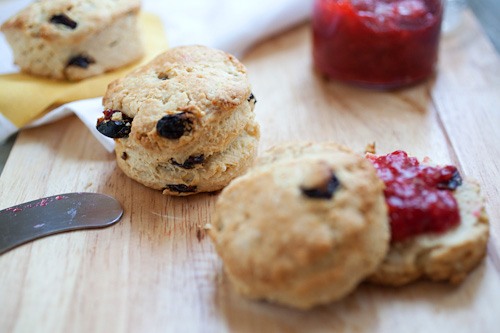 The recipe was very easy and straight forward. The end result was just like what Jamie Oliver claimed. They were crumbly, and the dough had risen taller than usual. The scones tasted so good when they were hot off the oven. I served them with some homemade strawberry jam and butter. However, for the best testing and most traditional scones, serve them with clotted cream.  This crumbliest scone recipe is a keeper and now you can throw your own English afternoon tea party!