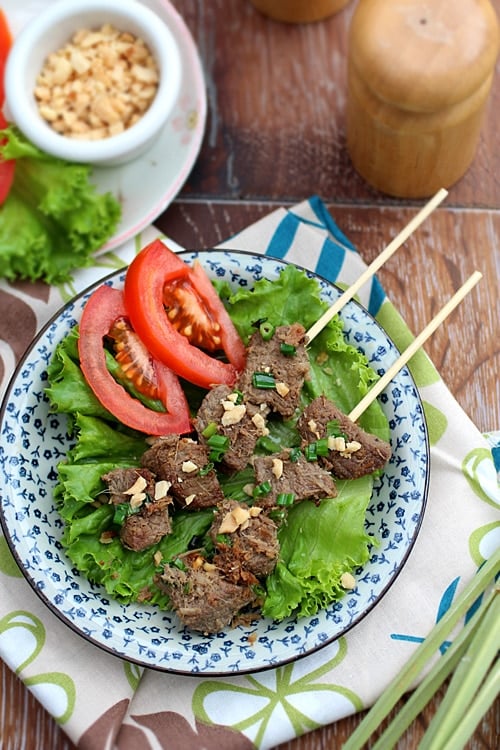 Lemongrass Beef Skewers Recipe
Prep Time: 15 minutes | Cook Time: 12 minutes | Yields: 20-22 skewers
Ingredients:
1.5 pounds top sirloin steak
20-22 wooden skewers
Marinade:
1/3 cup minced fresh lemongrass (white part only)
1/4 cup minced shallot
2 tablespoons minced garlic
3 tablespoons fish sauce
3 tablespoons sugar
2 tablespoons sweet soy sauce
1 1/2 tablespoons sesame oil
1/4 teaspoon salt
1/2 teaspoons freshly ground black pepper
Garnish:
1/4 cup roasted peanut, crushed
1/4 cup slightly sautéed scallion
Method:
Slice the steak into small thin pieces approximately 3/4″ square and 1/4″ thick.
Combine all the ingredients for the Marinade. Add the Marinade to the meat and mix well. Marinate for at least 1 hour.
Soak the wooden skewers in water for at least 30 minutes. Insert the meat through the wooden skewers.
Heat up the grill. Grill the meat for at least 2-3 minutes on each side, or until desired tenderness.
Garnish the Lemongrass Beef Skewers with bits of crushed peanuts and sautéed scallion before serving.
Cook's Note:
To make the sautéed scallion, heat up a non-stick pan with 2 teaspoons cooking oil. When the oil is hot, add in the 1/4 chopped scallions. Add salt to taste. Slightly sautéed for 1 minute.
Most-Pinned Recipes
Ginger Garlic Baked Chicken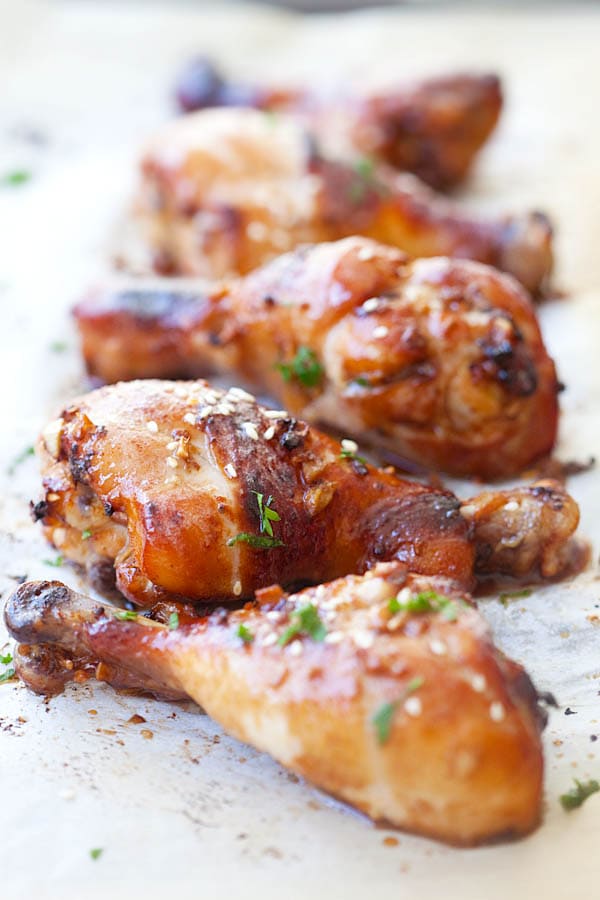 Crab Rangoon (Cream Cheese Wontons)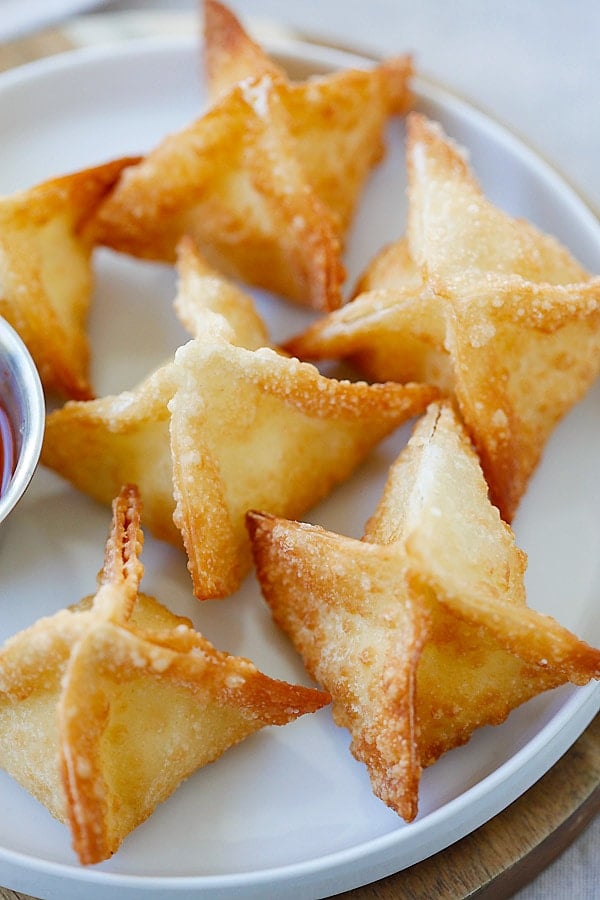 Chicken Wontons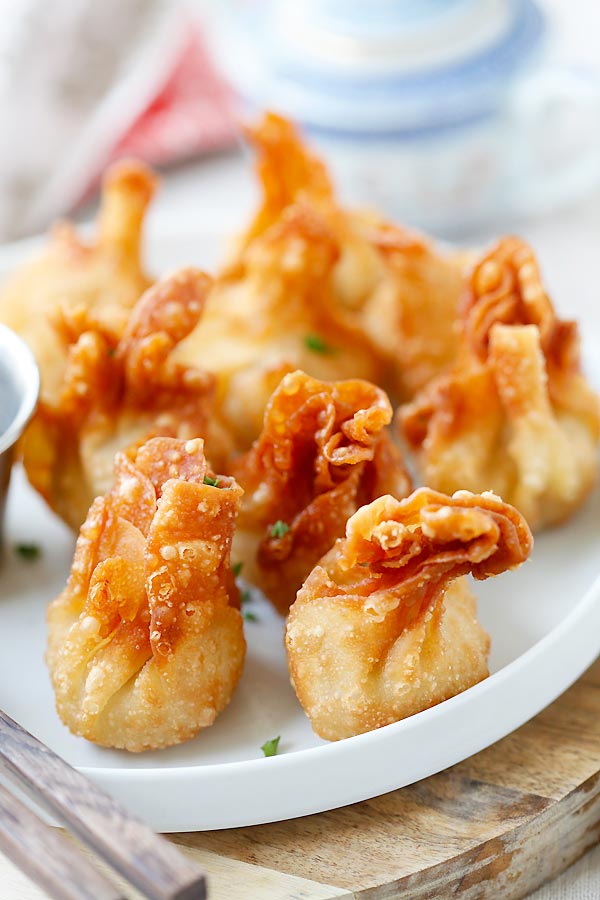 Onion Scallion Beef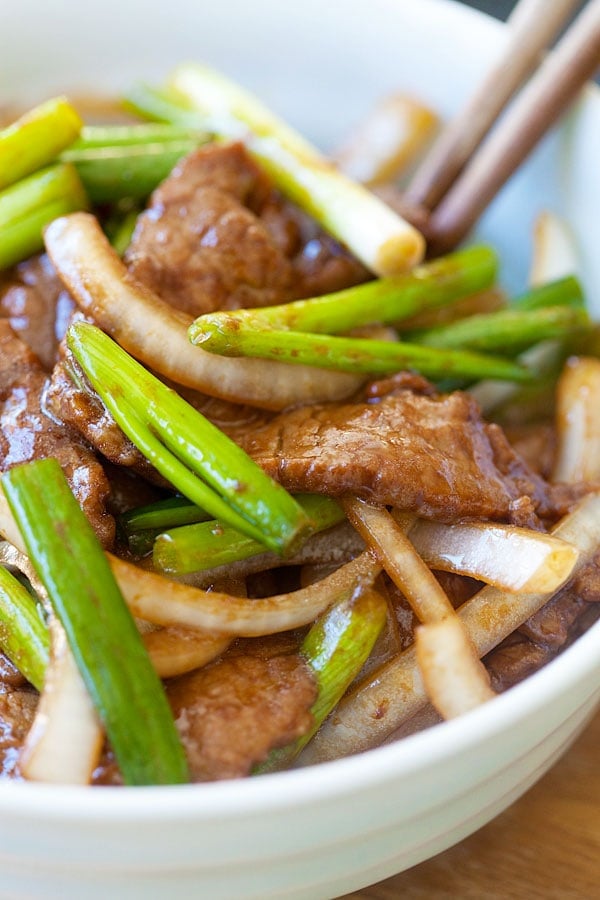 Thai Chicken Sate with Peanut Sauce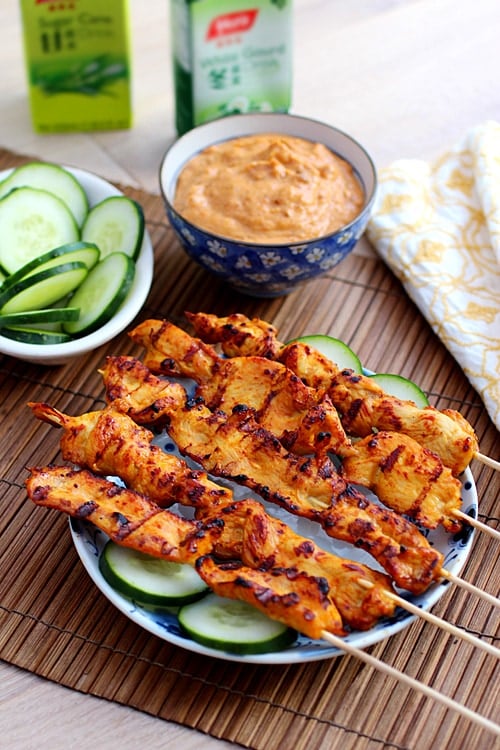 Thai Peanut Sauce