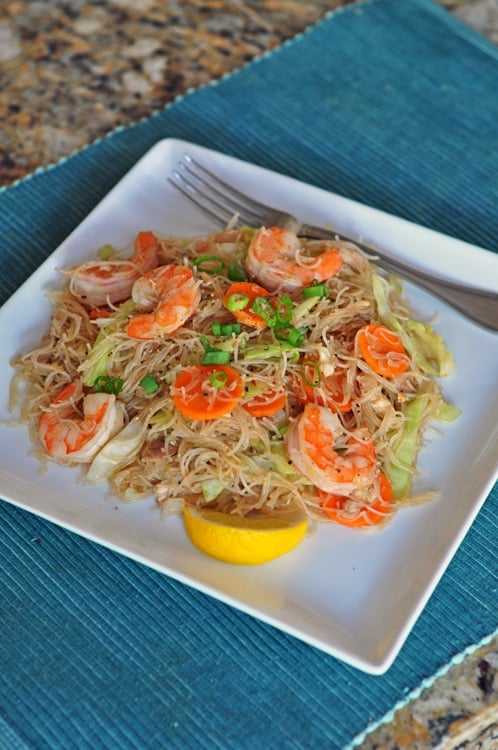 Pancit Bihon Recipe
Serves 4-6
Ingredients:
8 ounces "Excellent" brand rice sticks
2-3 pieces chicken thighs or drumsticks
1 small green cabbage (shredded in 1/2 inch pieces)
2-3 medium carrots (either shredded or chopped thinly crosswise)
1 small onion (finely chopped)
2 cloves garlic (minced)
1/2 pound shrimp (shelled and deveined)
1 tablespoon canola oil
2 tablespoons dark soy sauce
1 tablespoon fish sauce (optional, add 1 tablespoon soy sauce  if not adding fish sauce)
Freshly ground black pepper
Optional Garnishes:
Lemon wedge
Chopped scallions
Chili garlic oil
Method:
Boil chicken in 4 cups of water to make the stock. Once cooked, shred the chicken meat into thin strips. Discard the bones and set the stock aside.
Heat a large wok to medium-high heat. Add canola oil. Stir fry the garlic and onions until the onions turn clear. Be careful not to burn the garlic. Add the shredded chicken pieces and shrimp (if using). Once the shrimp turns pink, add cabbage and carrots. Lightly stir fry 2-3 minutes. Pour the mixture onto a bowl and set aside.
Pour the chicken stock into the heated wok. Once it starts boiling, turn the heat down to medium. Add rice sticks, soy sauce, and fish sauce. Boil for another 5 minutes or so until there is approximately 1/4 cup stock left. Add the meat mixture back into the wok. Lightly stir fry until all the liquid has evaporated. Add freshly ground pepper to taste.
Garnish with a lemon wedge, chopped scallions, and chili garlic oil.
Cook's Notes:
1. For an authentic taste, I recommend using Filipino brands such as Excellent rice sticks (rice noodles with a little cornstarch mixed in) and Lauriat dark soy sauce. Both are available in most Asian grocery stores.
2. I use a well-seasoned wok but most saute pans should work. Just be careful when the stock is drying up as the noodles would stick to the pan. Keep tossing the noodles to keep them from sticking. Although I have not tried it myself, a non-stick pan would probably work well since this recipe does not use a lot of oil.
3. Even though most Asian recipes would tell you to soak the noodles in warm water, boiling the noodles in the stock infuses a more intense flavor and keeps the noodles moist.
4. As with any recipe, adjust according to your taste. I like mine salty-sweet with a healthy portion of vegetables that have a slight crunch to them. For softer vegetables, cook a little bit longer once everything is mixed in the wok.
Most-Pinned Recipes
Ginger Garlic Baked Chicken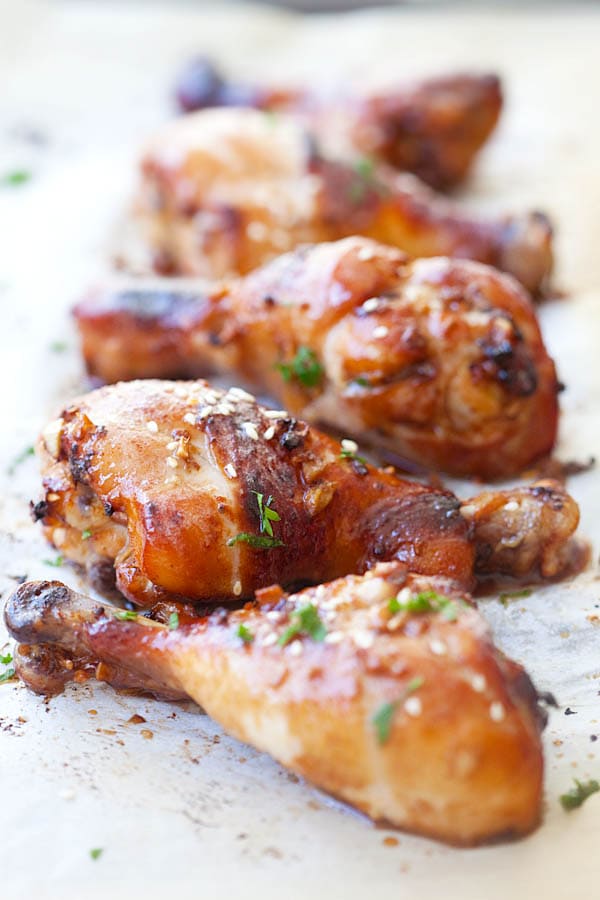 Crab Rangoon (Cream Cheese Wontons)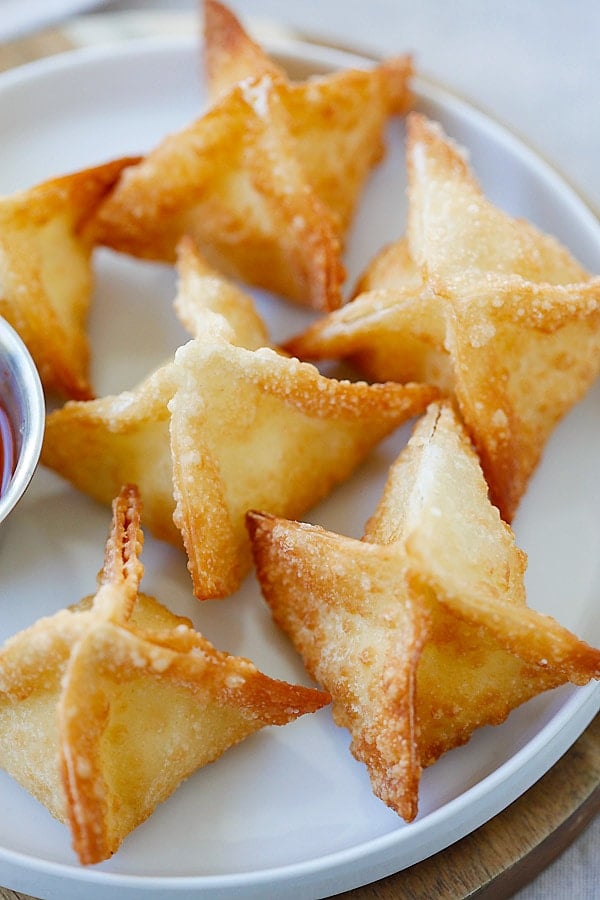 Chicken Wontons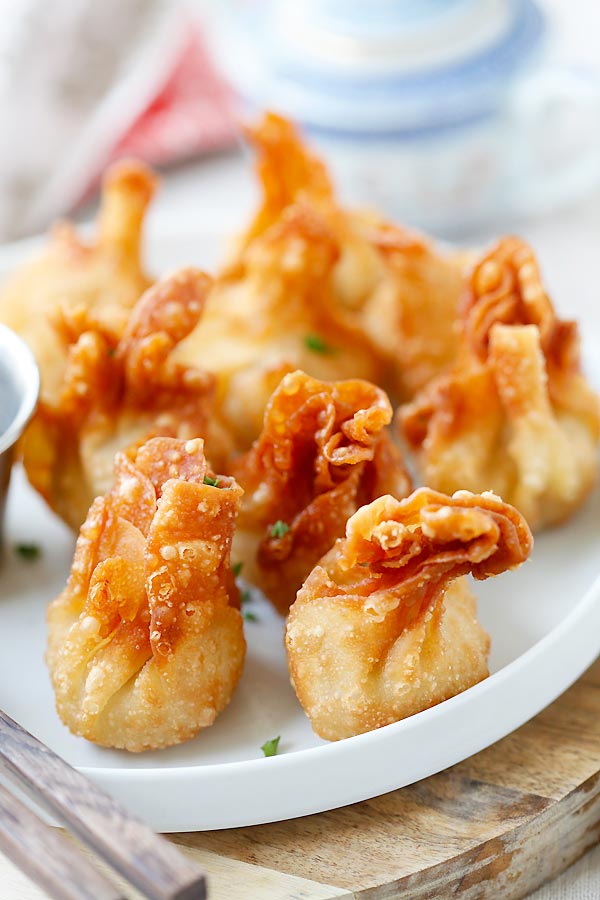 Onion Scallion Beef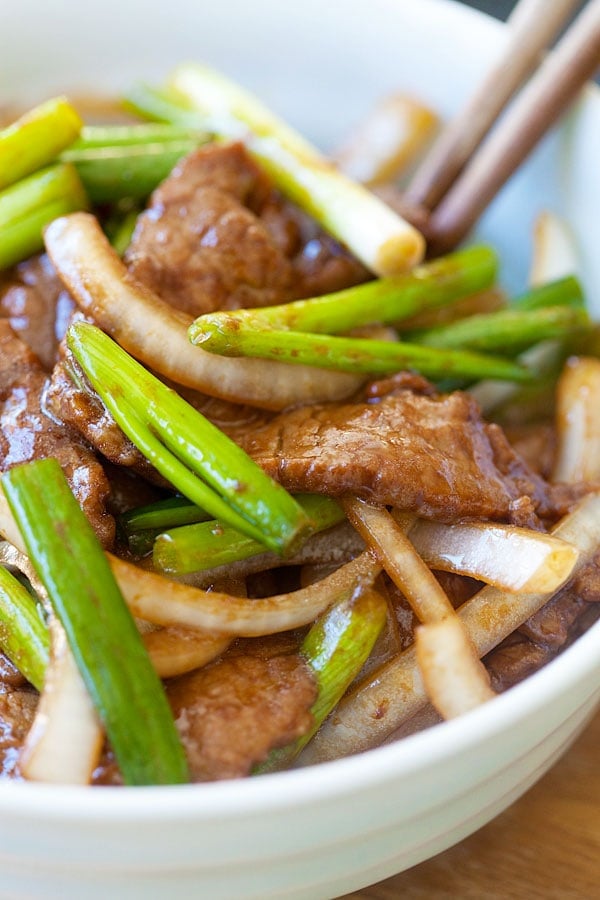 Thai Chicken Sate with Peanut Sauce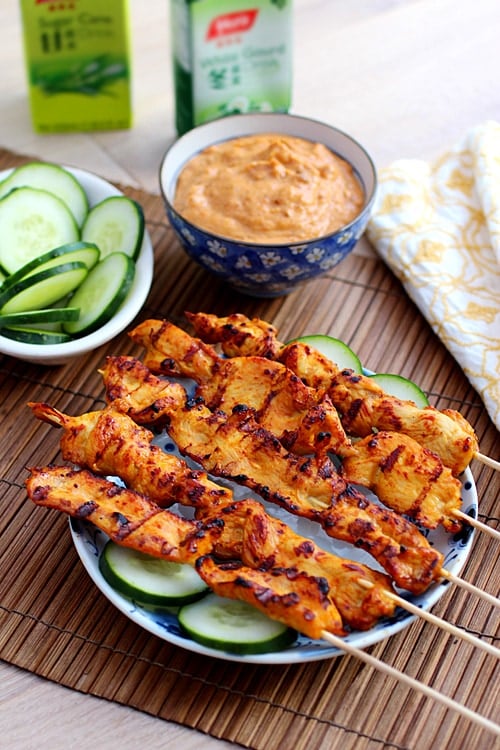 Thai Peanut Sauce