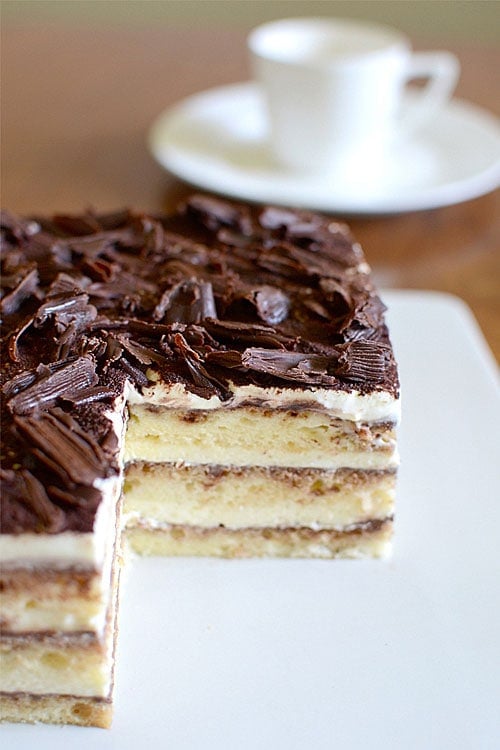 Heavenly Eggless Tiramisu
Ingredients:
2 cups (500 gm) mascarpone cheese
1 cup heavy cream (or 1 1/4 cups to stretch the mascarpone mixture)
1/2 cup (about 100 gm) semi-sweet dark chocolate
1 cup strong espresso
3 to 4 T coffee liqueur such as Tia Maria or Kahlua
30 sponge fingers (or a 10″ sponge cake)
1/4 cup caster sugar
1/4 cup dark rum (or Marsala)
Garnish: chocolate shavings or powder
Method:
1. Mix the espresso with the coffee liqueur; chill.
2. Melt the chocolate with 1/2 cup cream over a double boiler; cool.
3. Whip the remaining 1/2 cup cream (or 3/4 cup but remember more cream will give volume but dilute the flavor of the mascarpone) until stiff.
4. Using a hand-held whisk (a stand mixer will be too strong), whip the mascarpone with the sugar and rum until just mixed. Do not over whisk or the cheese will curdle. Fold the whipped cream into the cheese mixture. Chill until firm.
5. If using a sponge cake, cut into 3 layers about 1 cm thick. I used to cut the cake into 1/2 cm layers and sandwiched them with chocolate ganache. The result was the best tiramisu ever but was too much work because the thin sponge layers broke easily.
6. Lay a layer of 10 sponge fingers into a glass dish or bowl (or a slice of sponge cake on a serving plate), spoon about 1/3 of the espresso over the fingers to soak. Spread 1/3 of the chocolate ganache over the cake and then spread 1/3 of the mascarpone mixture over. Repeat and end with a layer of mascarpone.
7. Sieve a thick layer of choc powder over the tiramisu and/or garnish with choc shavings. Chill overnight or at least 12 hours.
Most-Pinned Recipes
Brownie Butter Cake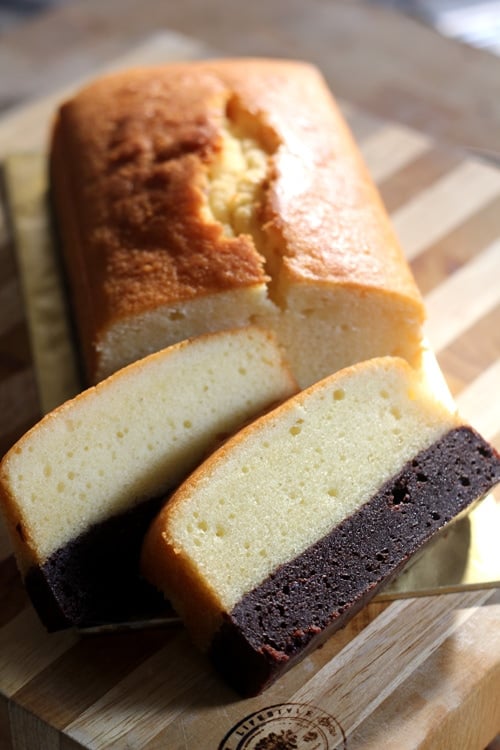 Nutella Cheesecake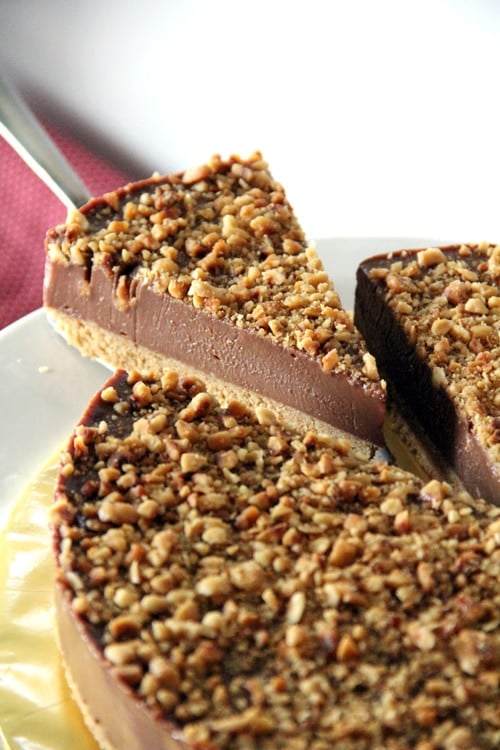 Chocolate Chip Cookie Dough Cheesecake Bar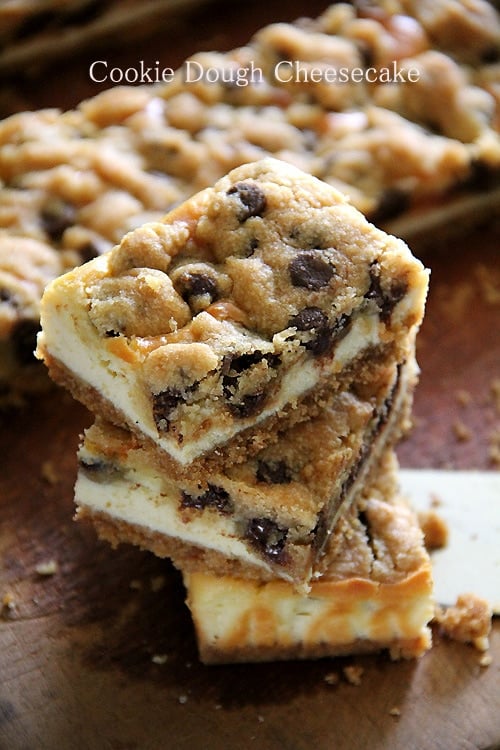 Butter Cake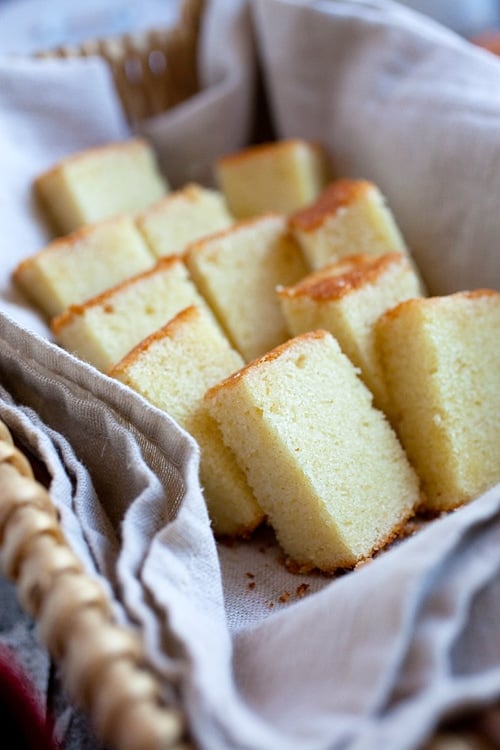 Peanut Butter Cheesecake Brownies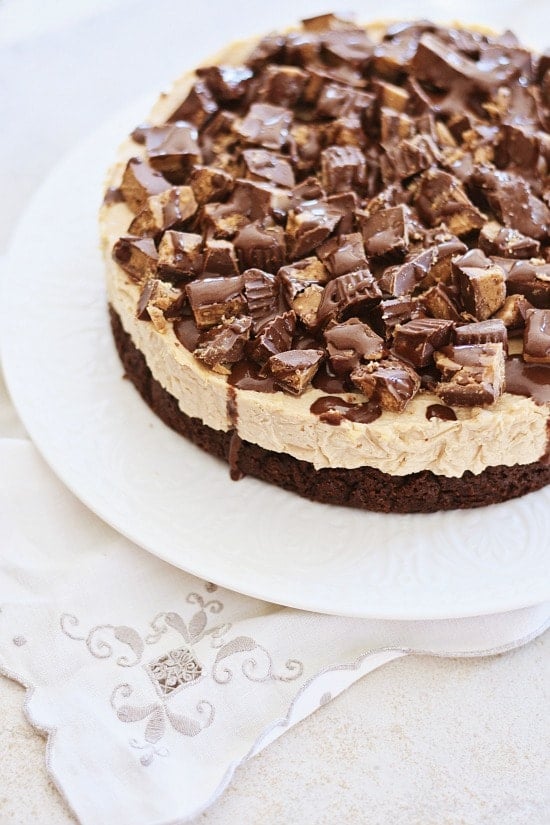 Meyer Lemon Pound Cake