Tomato and Tofu Eggs Recipe
Serves 3 | Prep Time: 10 Minutes | Cook Time: 10 Minutes
Adapted from: Taiwanese Cookbook
Ingredients:
3-4 large eggs, beaten
1 large tomatoes, cut into wedges
4 oz soft tofu, cut into pieces
2 stalk scallion, cut into 2-inch lengths
3 tablespoons oil
Sauce:
2 tablespoons ketchup
2 teaspoons oyster sauce
4 tablespoons chicken broth (store-bought)
1 teaspoon sugar
1/2 teaspoon sesame oil
3 dashes white pepper
Method:
Heat up a wok and add half the oil. When the wok is fully heated, pour the beaten eggs into the wok and cook. Use a spatula to break
up the eggs into moderate-sized pieces. Dish out and set aside.
Combine all the Sauce ingredients together, stir to mix well. In the same wok, add the remaining oil. When the oil is heated, transfer the tofu into the wok and lightly pan-fry on both sides. Add in the tomatoes and stir around until they are softened, then add the Sauce, stir to combine well, and stir in the eggs. Do a few quick stir so the eggs are nicely
coated with the sauce. Add the chopped scallion, dish out and serve immediately.
Most-Pinned Recipes
Ginger Garlic Baked Chicken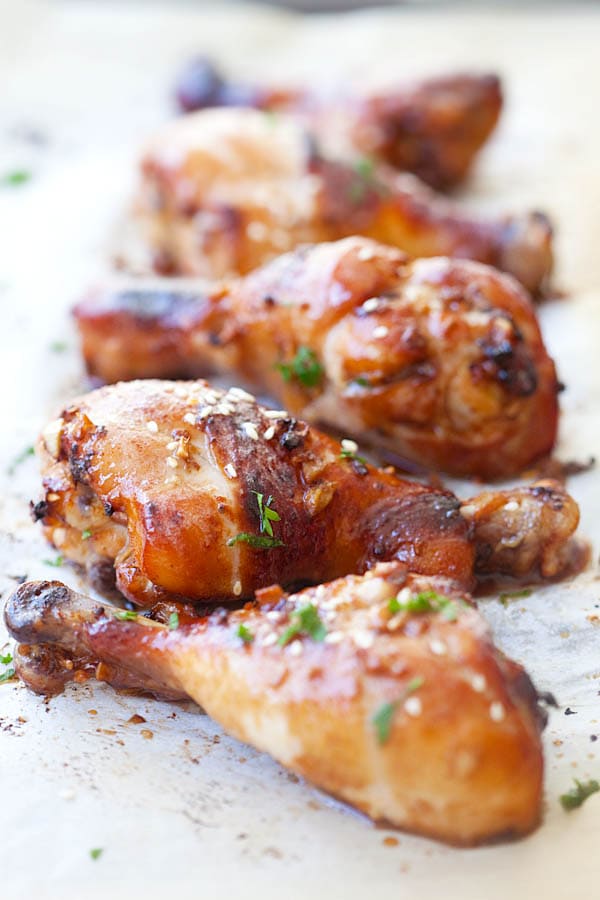 Crab Rangoon (Cream Cheese Wontons)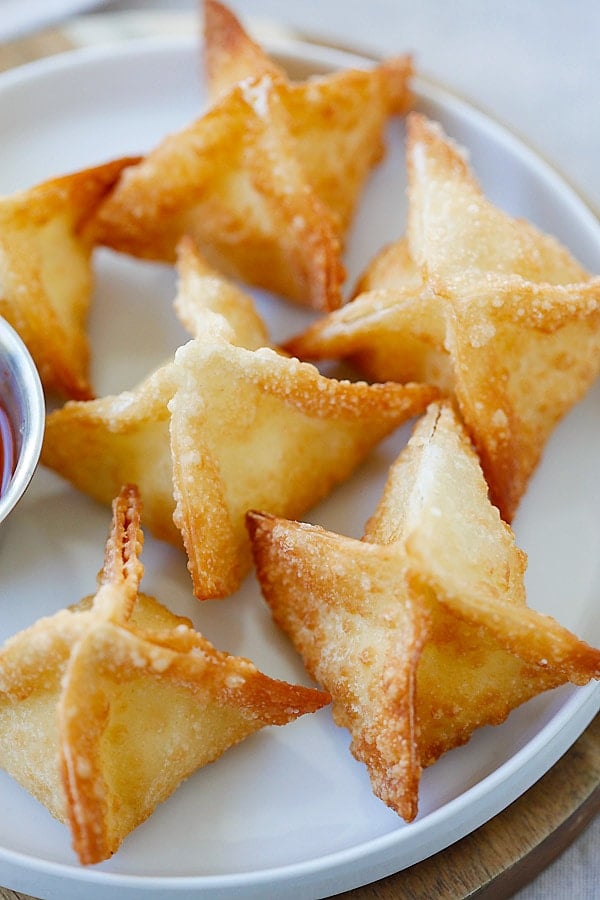 Chicken Wontons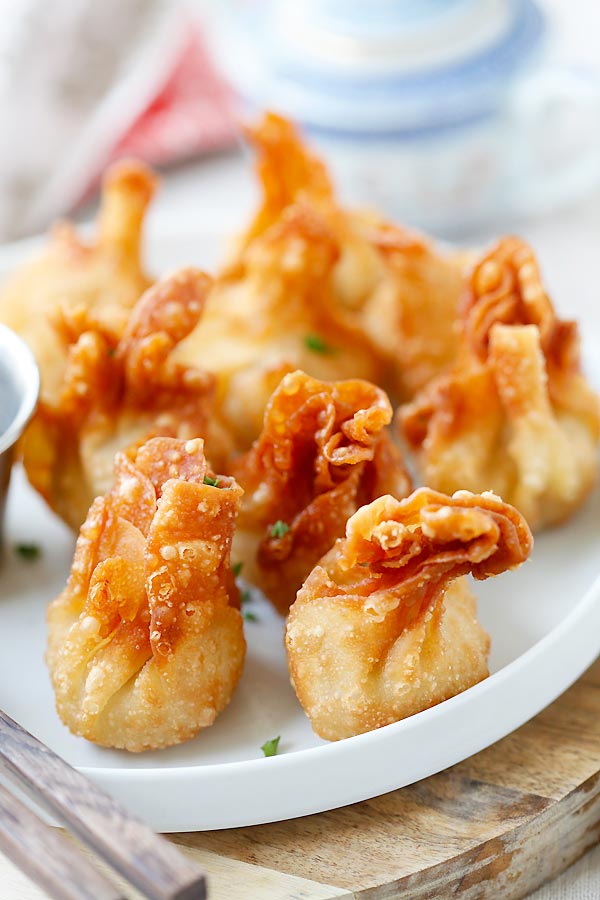 Onion Scallion Beef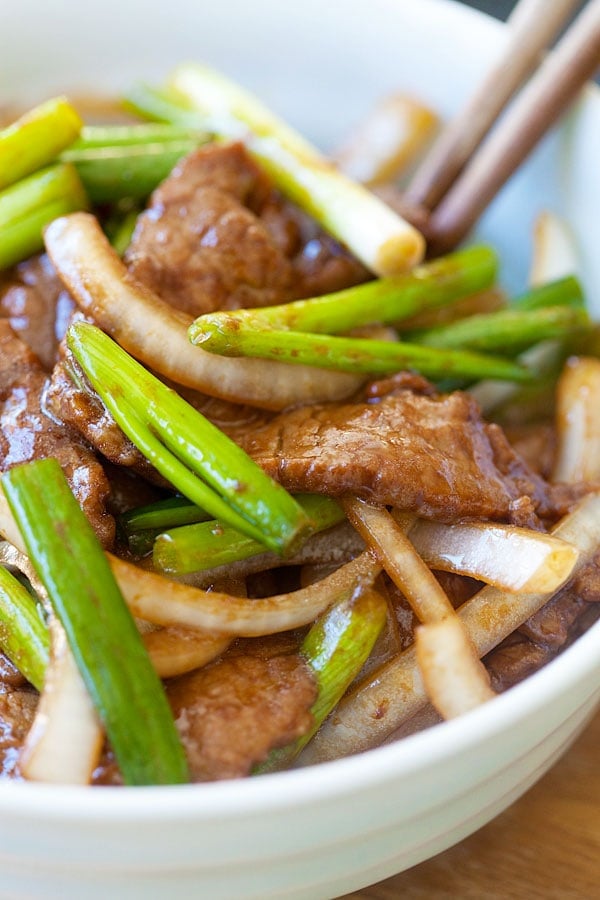 Thai Chicken Sate with Peanut Sauce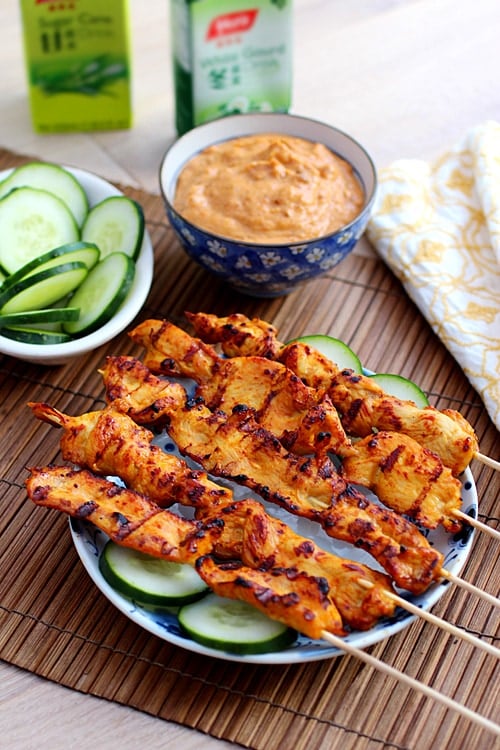 Thai Peanut Sauce