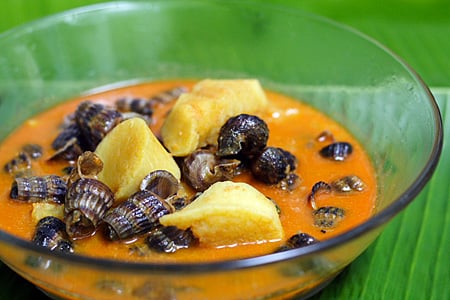 As a big fan of shellfish, there is a ritual that I always practice whenever I go home to Penang–scouting for the scarce shellfish species and had a fix or two (or three) of them.
They are the kind of shellfish that I constantly crave in the United States, but could never make them here because they are simply unavailable in the US.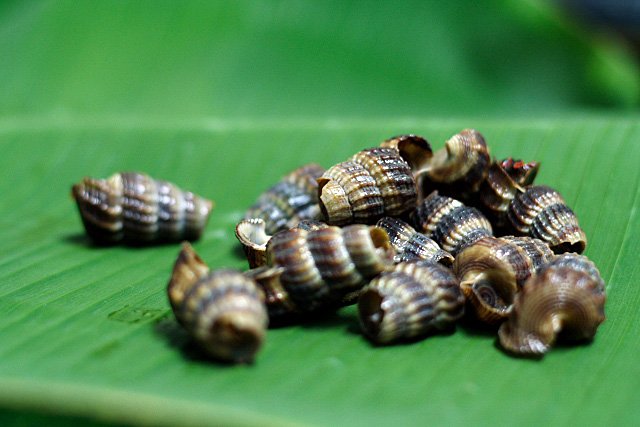 This past trip home, I made no exception. The morning after I arrived, I went to the nearest wet market in search of fresh balitong (a kind of Malaysian sea snails) and gyowa (Hokkien name for a type of local clams with very sweet flesh). I was handsomely rewarded with abundant fresh supplies of them…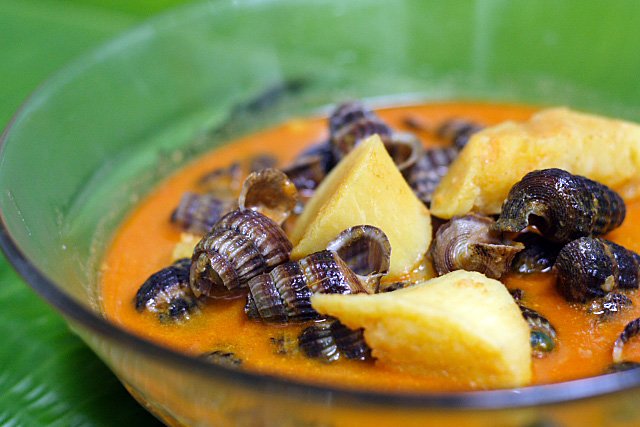 When I was growing up, my mother and my aunt would prepare a balitong concoction that I absolutely adore–made with freshly ground spice paste, coconut milk, sweet potatoes, and mung bean noodles/tang hoon (optional).
The very thought of this sweet and savory curry never fails to make my mouth water. After consulting both my mother and my aunt, I cooked up a pot of balitong and sweet potato curry.
Unfortunately, my mother is no longer cooking due to her health condition, but my balitong did win over my father. He hadn't had this dish for a very long time that he finished more than half of them in no time.
Eagerly, he sucked the flesh out from the spiral shell and devoured them with great satisfaction. When I asked him if I had cooked it well, he said "ho chiak" (meaning delicious in Hokkien dialect) and that was the sweetest accolade possible!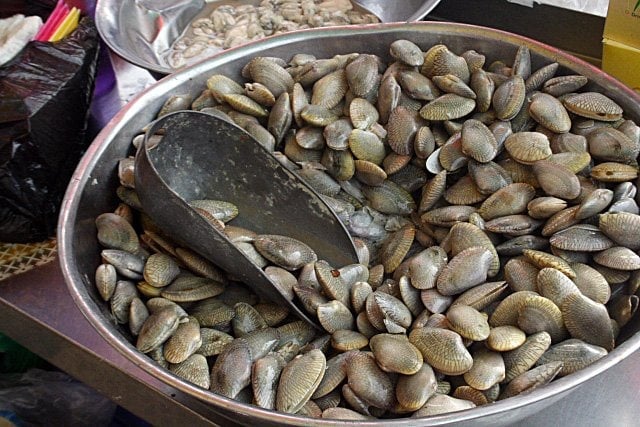 I have to confess that I used a tad too much ground spice paste in this first trial of mine, but it was tasty nonetheless. I am just glad that I now learn another much-cherished family recipe, one that I will keep with me forever.
Related Recipes/Posts:
What Dishes To Serve with this Recipe?
For a wholesome meal and easy weeknight dinner, I recommend the following recipes.
Note: I didn't keep track of my measurement when making this dish; I also bought freshly ground spice paste from the wet market, so I don't have a scientific recipe that I can share. If you are interested in the recipe, please email me and I will try to share the cooking method with you.