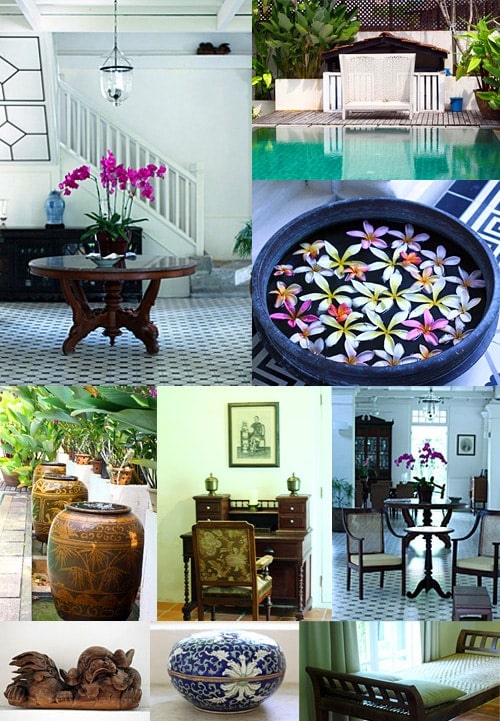 Following the UNESCO World Heritage Site inscription, Penang has become a hotbed for boutique hotels and small intimate resorts. International and renowned hoteliers such as Christopher Ong of Galle Fort fame and Narelle McMurtrie of Bon Ton Resort have transformed the hotel scenes in Penang by restoring heritage buildings and property into stylish and chic boutique hotels that put Penang on the hip list for affluent and upscale world travelers. Here is my guide to some of the hottest and "happening" boutique hotels as well as iconic resorts that shape up the landscape of Penang hospitality…
Clove Hall
Set in a quiet street 10 minutes drive away from the heart of George Town, Clove Hall is a tastefully restored heritage bungalow turned luxury boutique hotel. With only six (6) suites in a gated and serene tropical compound (complete with a garden and pool), Clove Halls oozes great charm and timeless elegance, as reflected in the furnishing and Ong's private collection of family-owned antiques and artwork. All guests get a personal and warm welcome from the staff before checking into the room. I especially enjoyed being pampered with the high-tea treat of pandan chiffon cake, kaya (coconut egg jam), and local dark coffee as I lounged on the room's daybed, looking out to the greenery outside. For ultimate pampering and privacy, I recommend the two-storey Star Anise Suite. And for fans of Christopher Ong, he has launched Muntri Mews, another boutique accommodation in George Town, Penang.
Clove Hall
11, Clove Hall Road
10050 George Town
Penang, Malaysia
Tel: +604-229 0818
Website: http://www.clovehall.com
Rasa Sayang Resort and Spa
When it comes to the ultimate pampering and luxury accommodation in Penang, you can't beat Rasa Sayang Resort and Spa, a legendary hotel that is synonymous to Penang hospitality. Rasa Sayang to Penang is like the Raffles to Singapore, or the Peninsula to Hong Kong; it has hosted numerous guests from all over the world, many of them returning year after year without fail. I recommend the suites in Rasa Wings which offer some of the largest and most luxurious accommodations in Penang, which include perks such as the welcome drink, private lounge with complimentary English high tea, separate pool, breakfast, and more! Rasa Sayang is also the home to the BEST spa in Penang—the award-winning CHI Spa which promises an exotic journey into an Asian paradise of healing and rejuvenation. The spa treatment at CHI is sure to bring wellness, peace, and renewal. Rasa Sayang remains my favorite hotel in Penang. For my complete review of Rasa Sayang Resort and Spa, please click here.
Rasa Sayang Resort and Spa
Batu Feringgi Beach
11100 Penang
Malaysia
Tel: +604 888 8888
Website: http://www.shangri-la.com/en/property/penang/rasasayangresort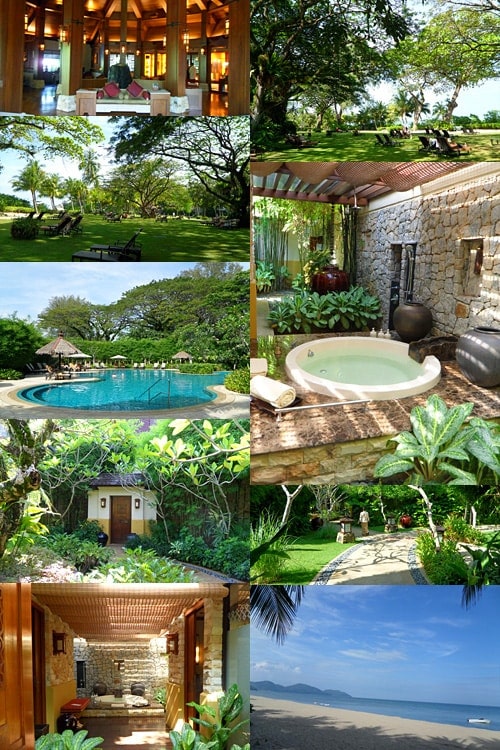 Straits Collection
Spread over two locations in the heritage enclave of George Town, Straits Collection Residences are gorgeously restored pre-war Chinese shophouses. The heart of the boutique hotel is at Stewart Lane, with six suites housed in one row of five heritage homes. Other than indulging in the modern amenities provided in the suites, guests can take a leisure evening stroll on the surrounding alleys, reading at the "Reading Room" or sipping local coffee (with an Italian touch) at the adjacent Kopi Cine.
Straits Collection
47 to 55 Stewart Lane
George Town
Tel: + 604 263 7299
Website: http://www.straitscollection.com.my
China Tiger
China Tiger is a boutique heritage homestay right in Little India. It consists of two (2) separate houses and offers heritage home-stays in the form of two (2) private suites and two (2) self-contained studio apartments.
China Tiger
29, China Street,
George Town, Penang
10200 Malaysia.
Tel: +604-264 3580 (weekdays 9am – 5pm)
Website: http://chinatiger.info
Bonus Mention:
CHYMES

This seaside mansion turned boutique bed-and-breastfast is in Tanjung Bungah. Fronting the beach, CHYMES is cosy and intimate with only six (6) bedrooms, each decorated with individual teams. Depending on your mood, guests can choose their own toiletries and I especially love the organic garden with numerous vegetables, herbs, and spices.
CHYMES
547-K Jalan Wee Hein Tze
Tanjung Bungah
11200 Penang, Malaysia
Tel: +604 890 9088 / +6016 414 1808
Fax: +604 890 3088
Website: http://www.chymeshotel.com
New Comer:
Old-time favorite that has been remodeled:
There is really no better time to visit Penang, and if you do, learn more about the award-winning Rasa Malaysia-organized Penang Private Tour and Culinary Tour.