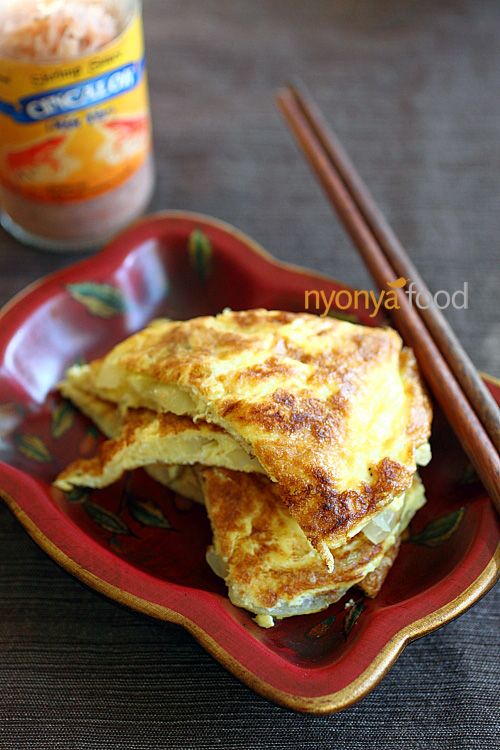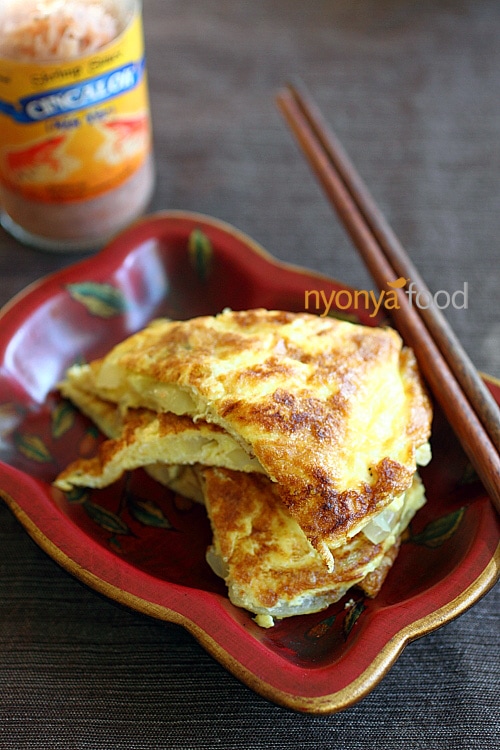 Cincaluk Omelet (Telur Dadar Cincaluk)
Cincaluk Omelet (Telur Dadar Cincaluk) – Aromatic omelet with just a tint of the saltiness and pungent taste from the cincaluk. Enjoy this easy recipe!
Even though I grew up with Penang Nyonya food, Malacca (Melaka) is the origin of Nyonya food. Back in the old days of the Malacca Sultanate some 600 years ago, Malacca was the most important trading ports for the East and West.
With trades, it came Chinese merchants to the Malay peninsula and many of them settled down and married local women.
Their descendants are known as Peranakan Cina (local-born or straits-born Chinese) where female are referred to as Nyonya and men are Baba, and their unique cuisine—a fusion of Malay and Chinese cuisine—is what we refer to as Nyonya food today.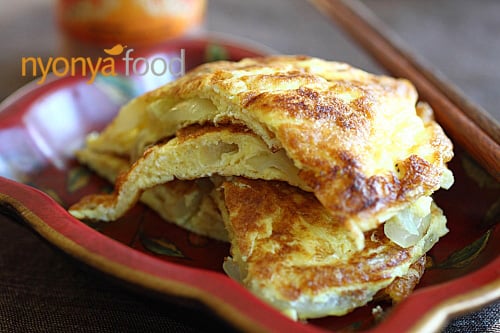 Cincaluk (Cincalok), or fermented baby shrimp, is particularly popular in the Peranakan states of Malacca (Melaka) and Penang. The main ingredient of cincaluk is geragau—little tiny shrimps found off the west coast of Malaysia. Fermented with salt, water, and sugar, cincaluk is an acquired taste even to many Malaysians.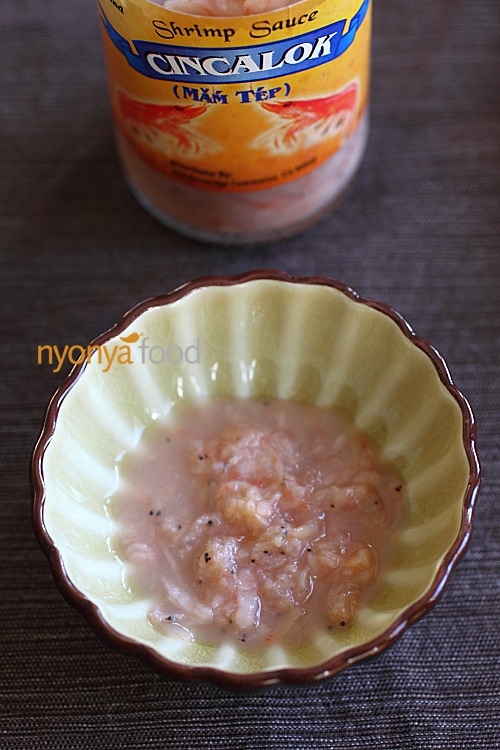 This cincaluk omelet or telur dadar cincaluk is aromatic, with just a tint of the saltiness and pungent taste from the cincaluk. In Penang, cincaluk is mostly used in steamed eggss and not in omelet, so this is a distinct Malacca-style Nyonya dish. Enjoy!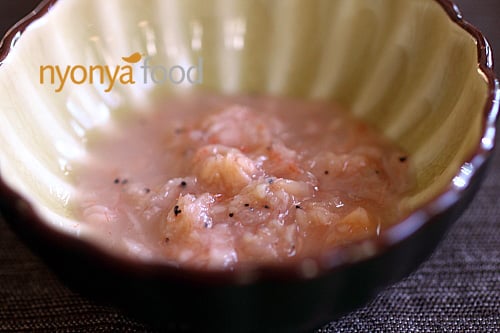 SUBSCRIBE AND GET NEW RECIPES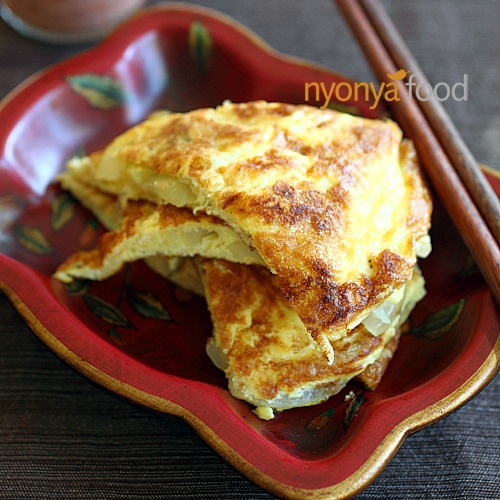 Cincaluk Omelet (Telur Dadar Cincaluk) Recipe
Ingredients
4

eggs

1

heaping tablespoon cincaluk

1

small onion

peeled and sliced into thin pieces

2

tablespoons

oil
Instructions
Beat the eggs and stir to mix well with the cincaluk, onion, and white pepper. Heat up a wok or pan with the oil on high heat. Make sure the oil is spread evenly and coat the wok or pan surface well. When a swirl of smoke appears from the edges of the wok/pan, pour the egg mixture gently into the wok and spread into an even layer. Turn the omelet over when it's slightly burnt on the other side. Fry until both sides are set. Dish out and serve immediately.
Click Here to Pin This Recipe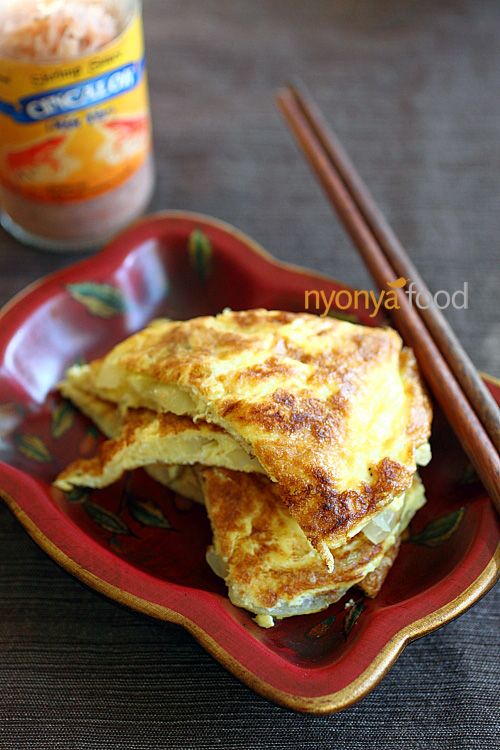 If you try my recipe, please use hashtag #rasamalaysia on social media so I can see your creations! Follow me on Facebook | Instagram | Pinterest | Twitter for new recipes, giveaways and more.