No bake Nutella cheesecake, in mini cupcake size. Loaded with creamy cream cheese and Nutella, topped with whipped cream and toasted hazelnuts.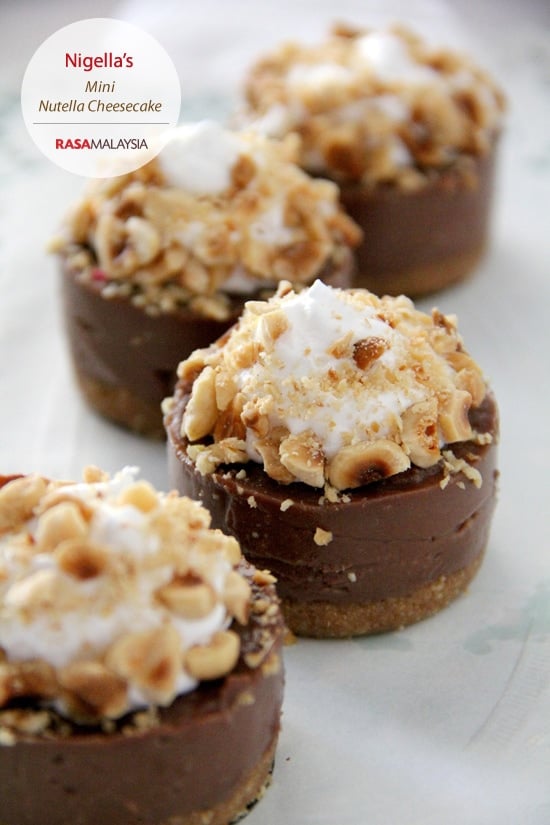 Mini Nutella Cheesecake
Mini Nutella Cheesecake – no bake Nutella cheesecake in cupcake size.
Amazing mini Nutella cheesecake that is rich, creamy, sweet, and easy to make.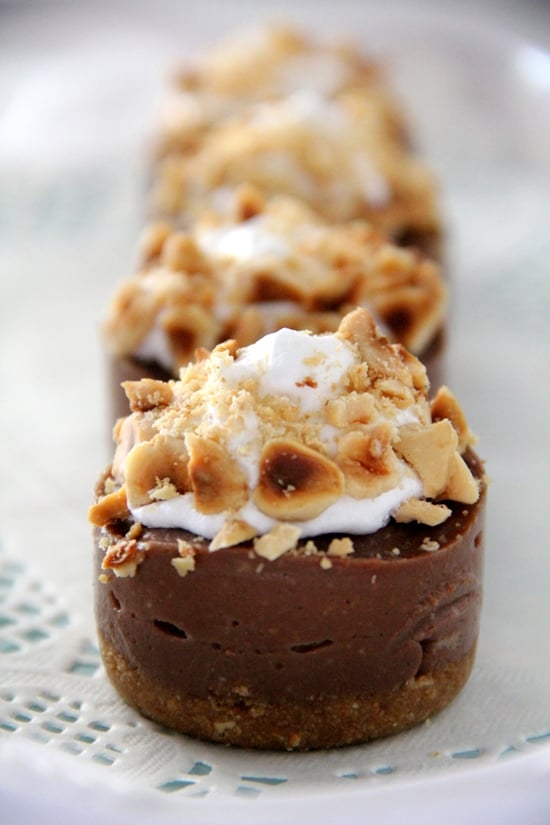 Nutella cheesecake—one of the most iconic and popular Nigella Lawson's recipe—is one of the most popular recipes on Rasa Malaysia.
Ever since my contributor CP Choong shared her Nutella Cheesecake recipe here, we have gotten so many comments on successful attempts and questions about the recipe.
One of the questions is whether or not we can adapt the recipe into a mini-sized Nutella Cheesecake, especially made for special occasions like parties, etc.
So I asked my contributor to adapt the recipe and make it into mini Nutella Cheesecake, and I am so glad that she did.
Just look at these gorgeous food porn, don't you just want to eat them right off the monitor?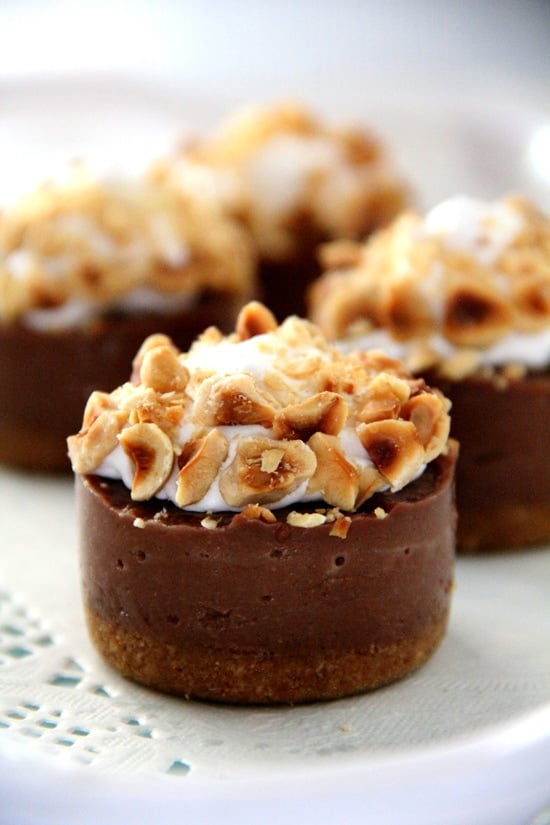 My 3-year old has recently acquired a liking of Nutella and this makes a very toddler (especially picky eater) friendly dessert.
Nutella is choked full of hazelnut which is great, and cheese is generally nutritious for kids.
Of course, you don't feed your kids this type of dessert every day but once in a while, I think it's fine.
You can feel free to adjust the level of sugar to your liking so it's not overly sweet as we all know too much sugar kills.
Anyway, this mini Nutella Cheesecake is utterly sinful, delicious, and decadent.
I only wished that my contributor lives closer so I could taste her creations.
However, this is a super easy recipe to make because there is no baking involved, you just mix all the ingredients together, chill them and you have the most delicious cheesecake EVER!
Try this mini Nutella Cheesecake recipe, indulge and enjoy.
If you want to make the traditional sliced Nutella Cheesecake, please click on the link. Bon appetit!
How Many Calories Per Serving?
This recipe is only 169 calories per serving.
5 Secrets to 20 Min Dinners
Get tricks for quick & easy meals!
Yield: 24 mini cakes
Mini Nutella Cheesecake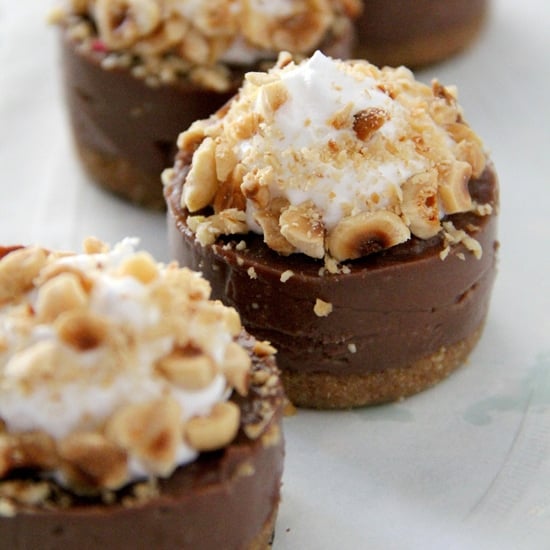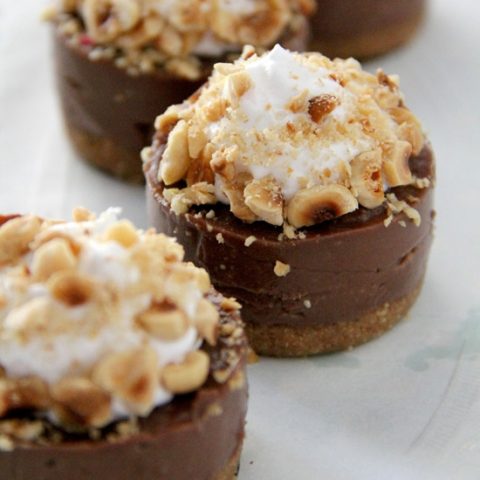 No bake Nutella cheesecake, in mini cupcake size. Loaded with creamy cream cheese and Nutella, topped with whipped cream and toasted hazelnuts.
Ingredients
10 oz. (4.5 kg) graham crackers
5 tablespoons soft unsalted butter
1 x 13 oz. jar Nutella, at room temperature
¾ cup chopped toasted hazelnuts
1 lb. (400 g) cream cheese, at room temperature
½ cup powdered sugar, sifted
Whipped Cream
2 x 12 mini cheesecake pans
Instructions
Break the graham cracker into the bowl of a processor, add the butter and a 15ml tablespoon of Nutella, and blitz until it starts to clump. Add 25 g / 3 tablespoons of the hazelnuts and continue to pulse until you have a damp, sandy mixture.
Lightly grease the mini cheesecake pan. Scoop a heap tablespoon of the crumbs into each cup, press into the base either using your hands or the back of a spoon. Place in the fridge to chill.
Beat the cream cheese and powdered sugar until smooth and then add the remaining Nutella to the cream cheese mixture, and continue beating until combined.
Take the mini cheesecake pans out of the fridge and carefully smooth the Nutella mixture over the base, about 2/3 full each. Place the pan in the fridge for at least four hours or overnight. Serve straight from the fridge for best results.
Place a dollop of whipped cream on top and garnish with the remaining chopped hazelnuts on top.
Notes
I used 12 mini Cheesecake Pan, 1.5"/4.5cm deep X 2"/5cm diameter cups. You may use Muffins pan, lined with cupcake casing for easy removal.
Nutrition Information
Yield
24
Serving Size
24 mini cakes
Amount Per Serving
Calories

169
Total Fat

12g
Saturated Fat

5g
Unsaturated Fat

0g
Cholesterol

27mg
Sodium

138mg
Carbohydrates

12g
Sugar

5g
Protein

2g