easy Asian Takeout Cookbook Landing Page
Many of you asked for a second cookbook and your wish is granted, it's here!!!
I have been working on this new cookbook since September 2014, and it's been a good five (5) months burning midnight oil on the cookbook.
You've probably seen me mention it on Facebook, Instagram and Twitter, but now it's here, for real.
I'm thrilled to share with you Easy Asian Takeout: Delicious & Healthy Asian Recipes At Home.
The cookbook takes on an electronic form and it's actually an ebook, which means that it's MUCH CHEAPER ($5.99 only for the first month of launch).
It's also so much more accessible and convenient, as you can load it up easily on your tablet, phone, laptop, and use it as much as you want in the kitchen without having to worry about spilling soy sauce over it.
One thing is for sure, Easy Asian Takeout will always look spanking new on all your electronic devices!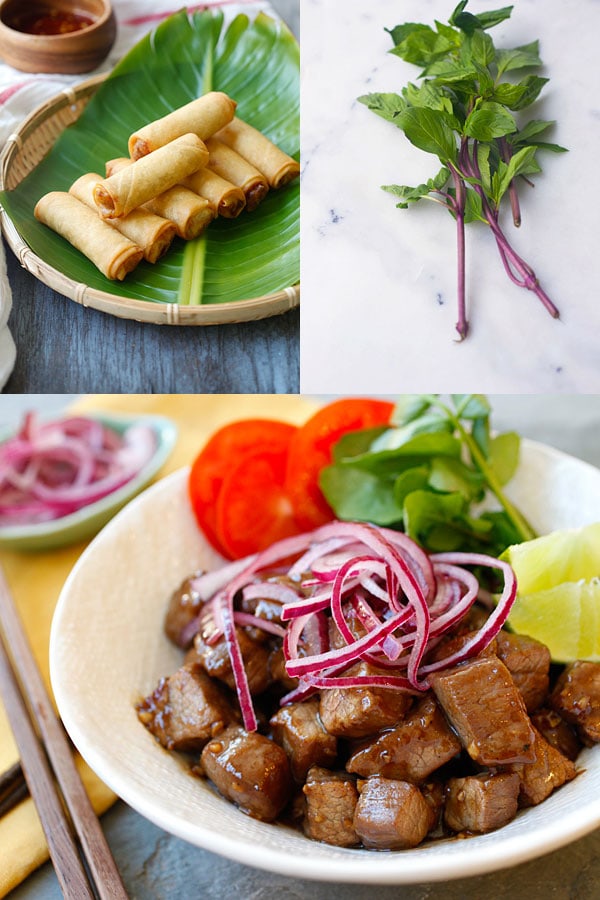 Easy Asian Takeout features 35 new recipes and 108 color photos, a comprehensive chapter for ingredients (including photos of almost all ingredients and descriptions), Preface, Introduction, step-by-step picture guide and a total of 102 pages of utter deliciousness.
The cookbook is designed by the super talented Heidi Larsen of Foodie Crush, whose work I have adored and admired for years.
My good friend Simly Reem helped me to shoot the gorgeous ingredient shots.
The book is so beautiful and I am SO PROUD of the end result, seeing is believing, so click here for more information or BUY IT NOW.
For all my fans and readers who have been following me for years, Easy Asian Takeout is written especially for you.
All recipes in the cookbook are new, updated, and upgraded.
I worked obsessively and diligently for months, locking myself in the house and confined in my kitchen, testing and perfecting every single recipe in the book.
The dishes taste extremely delicious, and they rival the best Asian restaurants that I have been to.
Trust me, you will love them, and you will probably cook better than your regular takeout joints from now on!
More importantly, you and your family are in for a treat for the healthiest, authentic, and the most scrumptious Asian takeout dishes at home.
Thanks to you, my amazing readers and fans, who have been so supportive to me in the past 8+ years!
I couldn't have made this e-cookbook possible without you all.
So wait no more, click on the BUY NOW button below.
Thanks again!

(Limited Time Offer: $5.99 only)
Easy Asian Takeout is available for download WORLDWIDE
**Use it on Your Tablet, Mobile Phone, Desktop or Laptop**