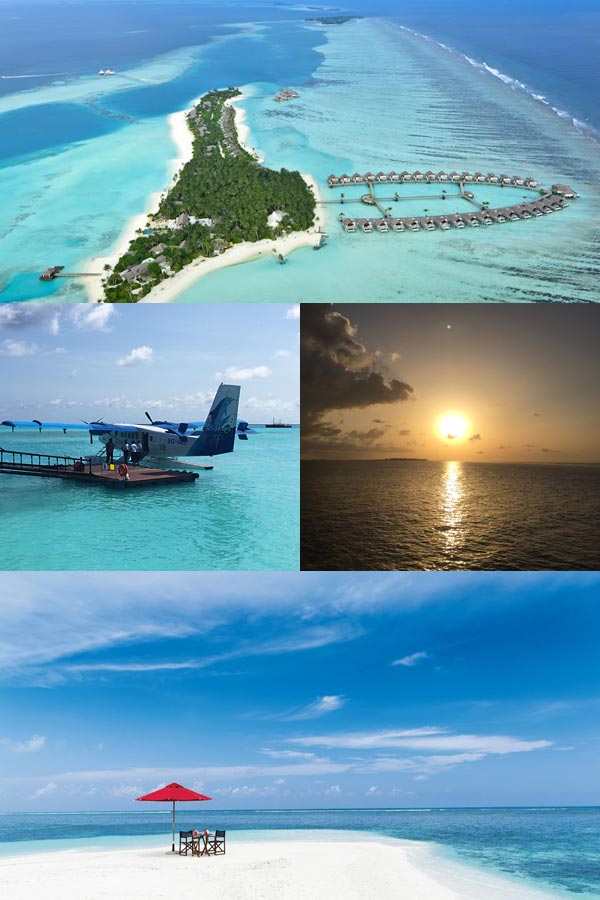 "You can't control the past, but you can control where you go next."
― Kirsten Hubbard, Wanderlove
After two perfect days at Anantara Kihavah Maldives Villas, we hopped on a sea plane back to Male. From Male, we were whisked away to Dhaalu Atoll where PER AQUUM Niyama is. Niyama is another 5-star Maldivian resort that promises top-notch dining options, an amazing kid's club, hipster vibes including an underwater party pad, exceptional luxury with two pristine islands that double the sun, fun and pleasure.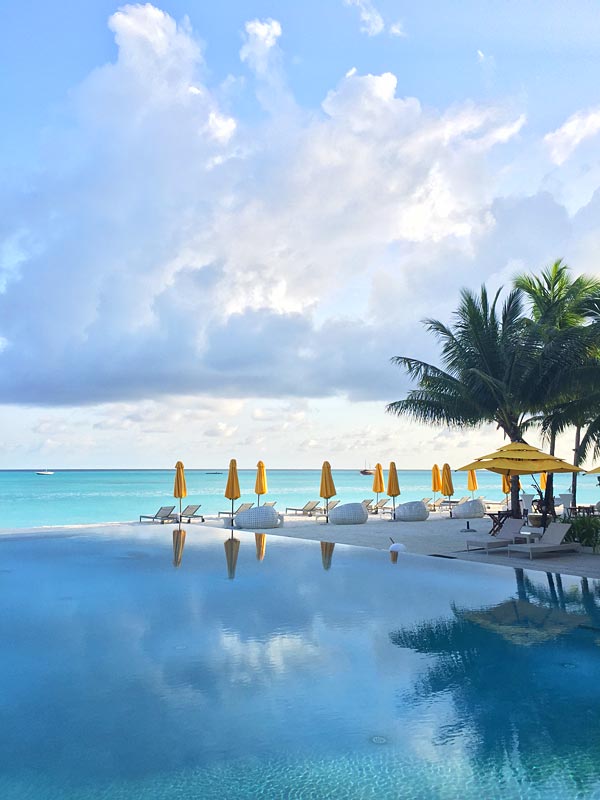 Aptly dubbed Chill and Play, the two islands are connected by a short wooden bridge. Chill caters to family vacationers and Play is dedicated to couples and honeymooners. The atmosphere are slightly different, but both islands offer crystal clear aquamarine/turquoise ocean, lush tropical vegetation, plus fine white sandy beaches.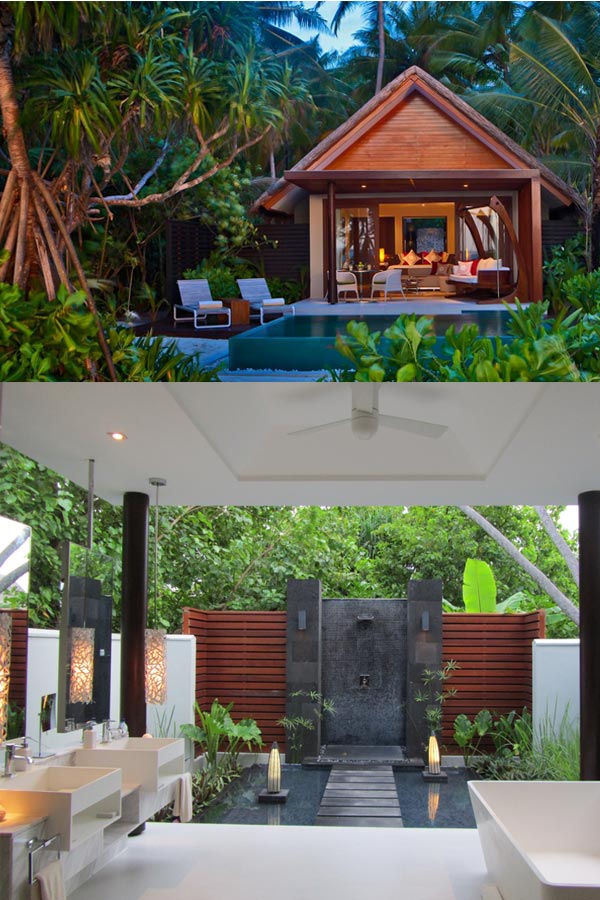 We stayed at the beach studio with pool as well as the over water studio with pool, each is adorned with impeccable modern and simple design, which I really like. I was totally in love with the marble-top twin wash basins, extra-deep and big white outdoor bathtub and rain shower in the beach front studio. The private access to the Indian ocean fronting our room is another highlight.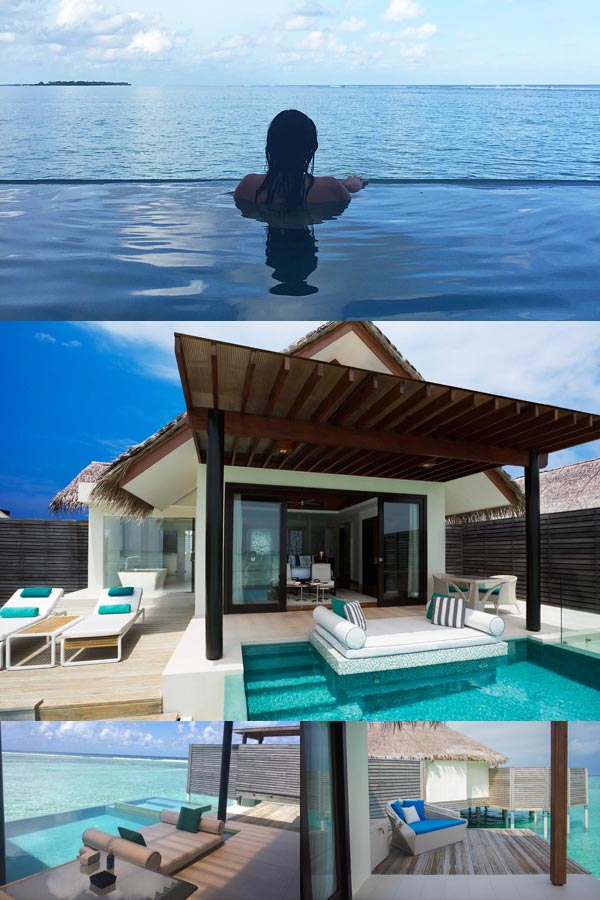 The water studio with the private infinity pool offers uninterrupted views of the Indian ocean as pictured below. I spent most of my time in the pool, looking out to the horizon, and soaking in the fifty shades of glowing blue. I felt like my life was complete, at those very moments. Bliss. Pure bliss.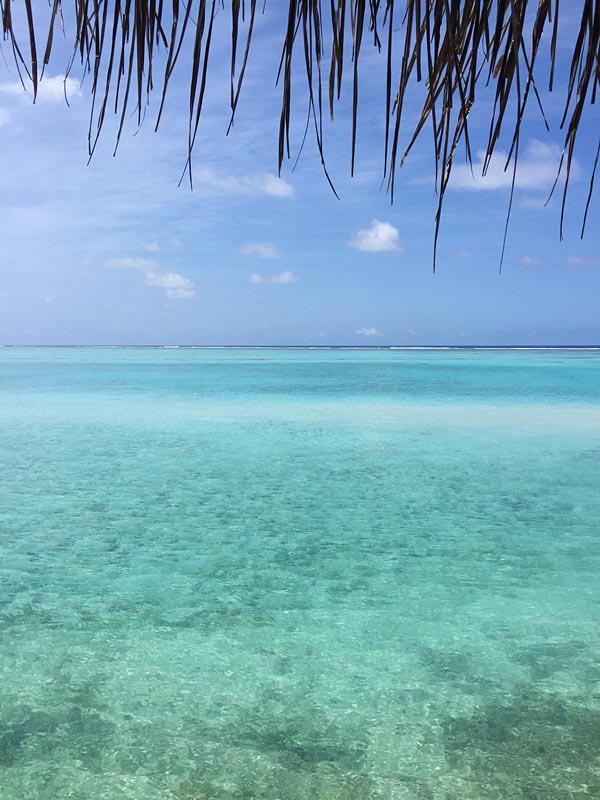 One of the things that we loved best about Niyama is the exceptional kid's club, which lured little G with a huge outdoor play ground, equipped with a trampoline, splash park (little G's favorite), rock-climbing, a little play house plus various slides, all sitting on white and powdery sands of the island. Inside the spacious Kid's Club, kids can read, draw, sing, play or participate in the many fun programs that Niyama has put together. I was utterly blown away. This is not a Kid's Club on an island; this is a full-blown "private" nursery or pre-school with the most amazing facilities and materials I had come across. We left G there for hours during the two days stay at Niyama, knowing that he was having his own fun and that he was under the great care of the care takers in the club. This facility alone makes Niyama an excellent choice for families with kids from 1-12 years old. This is probably the ultimate family destination in Maldives!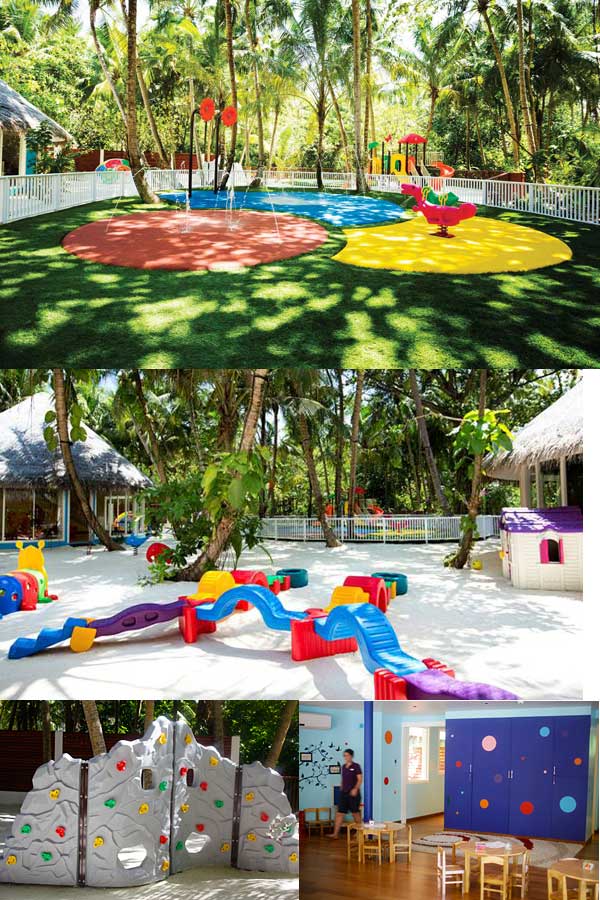 Now if you are a foodie, Niyama is sure to whet your sophisticated appetite with its outstanding and impressive restaurant line-ups. We dined at Nest, which is a tree-house restaurant six meters up from the ground. Nest serves scrumptious spread of Southeast Asian fares which scored two thumbs up from us. Tribal offers a total African experience with a Masai warrior at the entrance. Its delicious and exotic African specialties were our first, but wouldn't be the last, now that we had tasted the goods.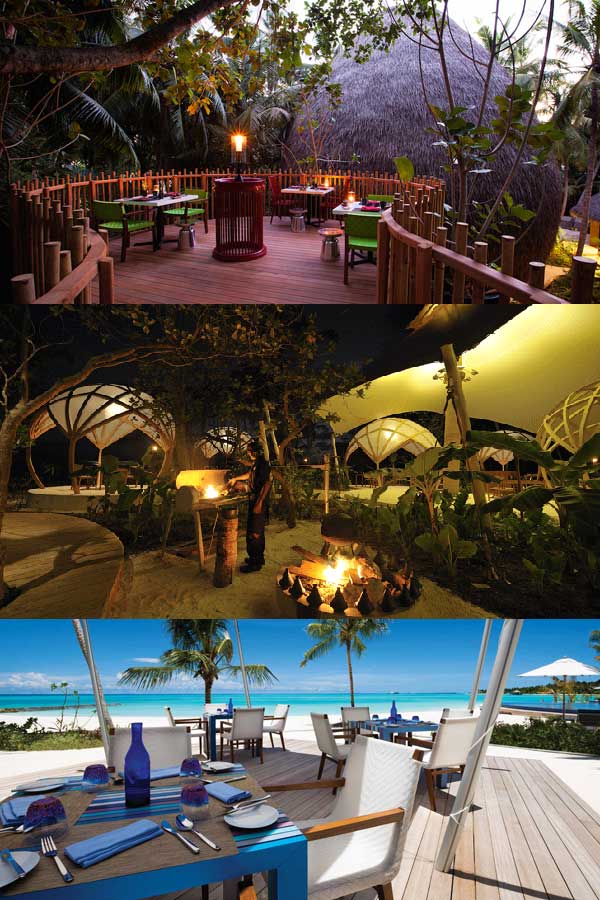 Blu offers Mediterranean-inspired dishes that are so authentic you would never think that you are on a Maldivian island in the Indian ocean. If you love to cook, you can arrange a private cooking class with the chef at your desired restaurant and take the recipes back home with you. I am in love with the garlic sun-dried tomatoes roasted shrimp below, which I have re-created at home with this recipe!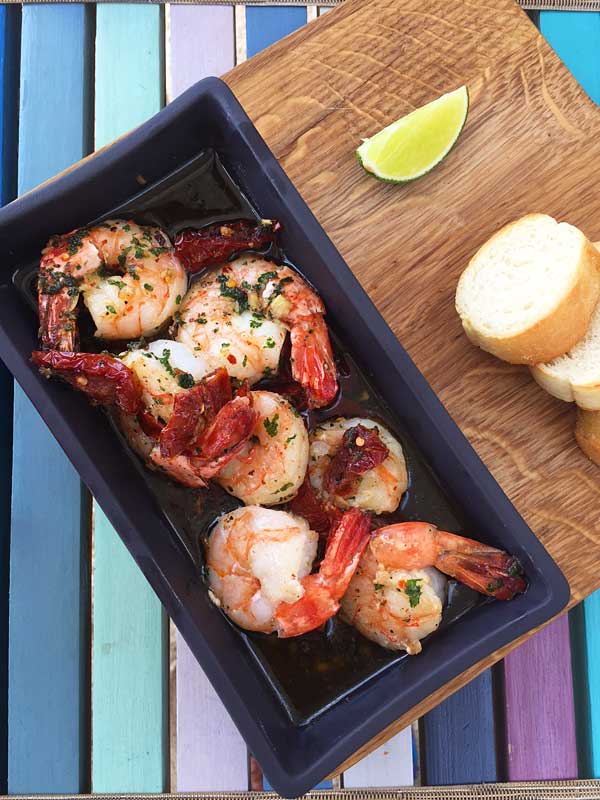 Life is too short for second best's, if you love good food, edgy vibes, unmatched luxury, and responsible care takers for your young children, PER AQUUM Niyama should be on your list. If you seek unique experiences, PULSE, will kick off in January 2016 with line-ups such as a one-off performance by British soul and R&B singer-songwriter and actress, Joss Stone; an evening with Justine Picardie, Editor-in-Chief of Harper's Bazaar and Town & Country UK; one night with Sydney's gastronomic wild child, Chef Nelly Robinson; Chef Akira Back, the former professional snowboarder turned culinary maestro; Chin Chin Labs straight out of London's iconic Camden Market, Indian artisans of leather, Nappa Dori, and much much more.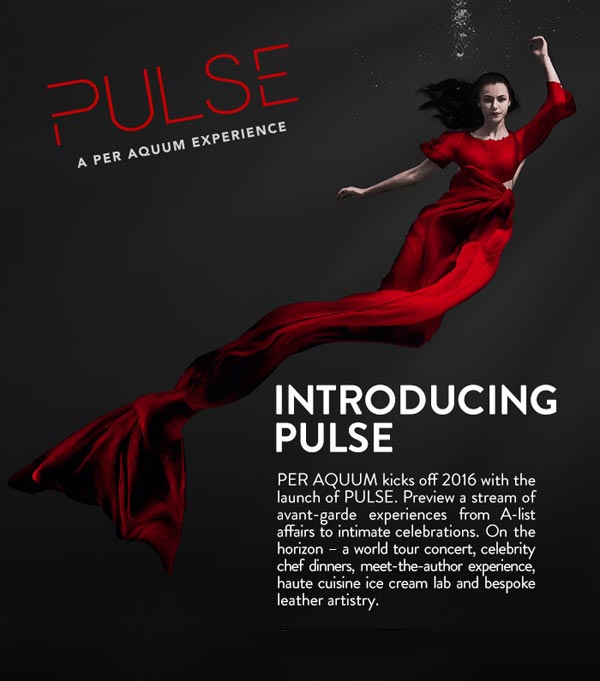 Maldives is a nation with the most amazing islands in the whole world, all 1,200 of them. Plan a trip there, check off your bucket list, and when you do, visit not only one resort, but two, three, or more.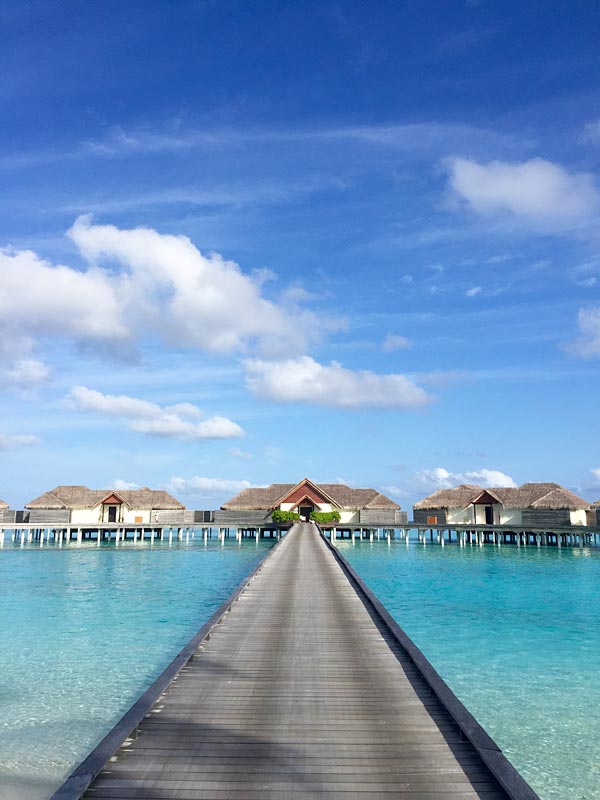 PER AQUUM NIYAMA
Dhaalu Atoll
PO Box 2002
Republic of Maldives
Tel: + 960 676 2828
Email: info.pniy@peraquum.com
Reservations: reservations.maldives@peraquum.com or +960 664 4111 (available 24 hours a day, 7 days a week)
About PER AQUUM
PER AQUUM Hotels & Resorts was conceived in 2003 to make a difference within the luxury resort sector, the brand focuses on developing resorts and retreats that push the boundaries in design and architecture, offering a unique guest experience. The current portfolio includes PER AQUUM Huvafen Fushi and PER AQUUM Niyama in the Maldives and PER AQUUM Desert Palm in Dubai.
Disclosure: PER AQUUM hosted our family at Niyama.