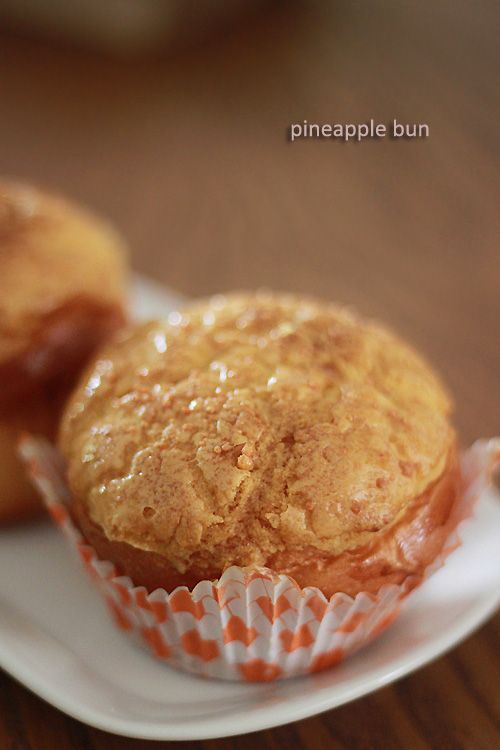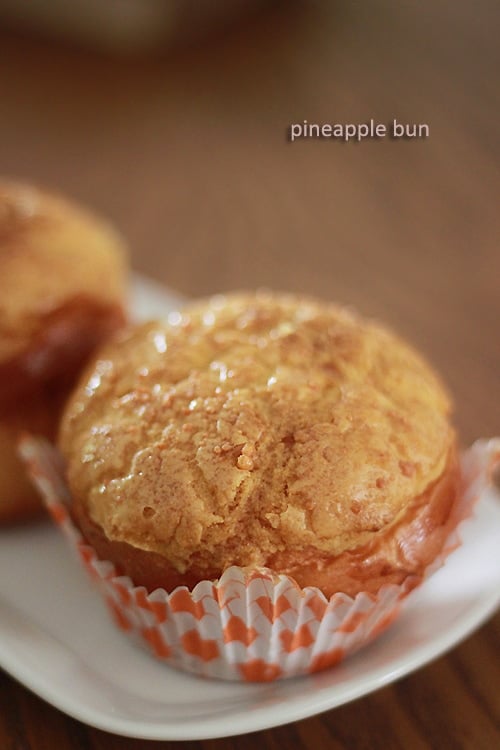 Pineapple Bun (Polo Bun)
Pineapple Bun (Polo Bun) – Very popular bun in Asia. Easy pineapple buns (polo bun/菠蘿包) recipe that you can try at home. Polo bun is tasty and crusty.
If you have been to Chinatown and have tried authentic Cantonese dim sum, you will probably know pineapple buns (boroh bun). Regardless of its name, there is no pineapple in the bun—it's a soft bun with a sweet and crusty topping, which is extremely tasty when it's freshly baked.
I love pineapple buns and that's why I asked my contributor Siew Loon to share her pineapple buns recipe. If you love Asian-style pastry, buns, and bread, I am sure you will love this. Enjoy!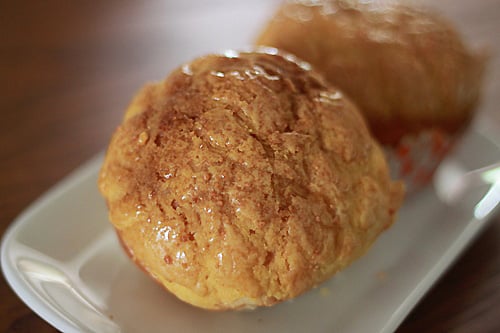 Over the last few months, the craze about Asian breads and pastry has prompted me to try baking these delicacies such as pineapple buns, Hokkaido milk loaf, Castella, and the list goes on.
One of my favorites is pineapple buns (or called buo luo bao/菠蘿包 in Cantonese) which is a popular bun in Hong Kong. This is a MUST EAT on my list whenever I visit Hong Kong.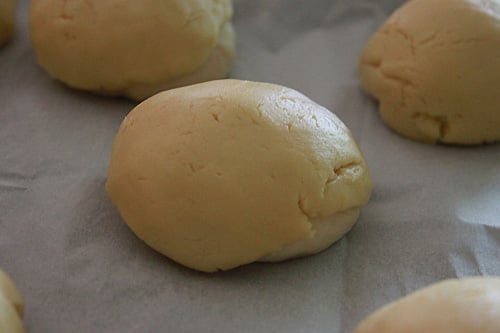 Pineapple bun is a combination of soft bun with a butter pastry topping. While enjoying the softness of the bun, we are also able to savor the sinfully fragrant butter pastry and this is really irresistible.
And this pineapple bun is always great to be taken hot-off-the-oven so baking it yourself will allow you to pop the bun into the mouth as soon as it is out of the oven. It is best to go with a cup of green tea.
After a lot of trials and errors, I have finally made it. I hope you will enjoy this pineapple bun recipe as much I do.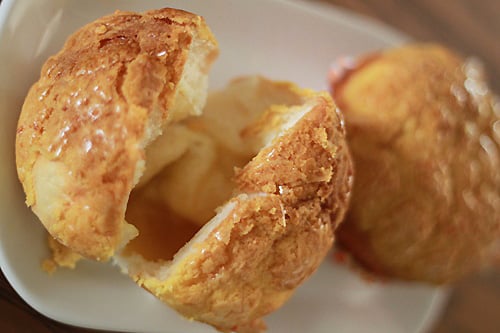 How Many Calories Per Serving?
This recipe is only 310 calories per serving.
5 Secrets to 20 Min Dinners
Get tricks for quick & easy meals!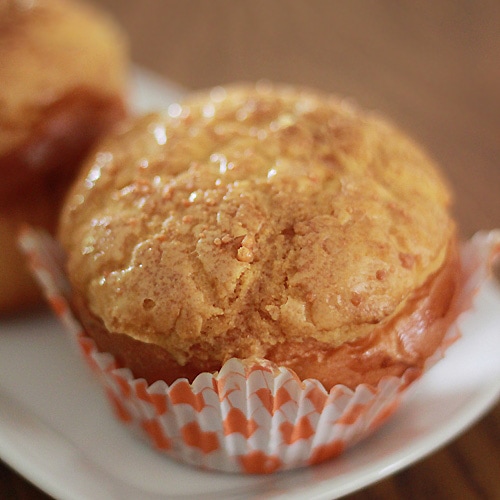 Pineapple Bun Recipe (Boroh Bun/菠蘿包)
Pineapple bun (polo bun) is very popular bun in Asia. Easy pineapple buns (polo bun/菠蘿包) recipe that you can try at home. Polo bun is tasty and crusty.
Ingredients
For the Bun:
500

g

bread flour

10

g

yeast

2

tablespoons

milk powder

60

g

fine sugar

1/2

teaspoon

salt

60

g

butter

280

ml

water

1

large egg
Pastry Topping:
80

g

butter

30

g

shortening

80

g

powdered sugar

1

teaspoon

vanilla essence

1

large egg, lightly beaten

200

g

all-purpose flour
Egg wash
1

egg, lightly beaten and sieve

1

tablespoon

water
Click Here for Conversion Tool
Directions
Bun
Mix flour, sugar, salt, milk powder and yeast till combine.

Add water and egg to flour mixture and use a dough hook to knead on medium speed till combine. (about 5 minutes)

Gradually add in butter and knead till smooth and elastic. (dough should be shining and elastic, kneading time is about 10-15minutes).

Leave dough to proof for about 40 minutes or double in size.

While dough is proofing, prepare the pastry topping.
Topping:
Beat butter, vanilla essence and sieved powdered sugar till light.

Refrigerate the dough in the fridge for 15-20 mins for easier handling.
To make the bun:
Scale the bread dough into 50g each and mold into a ball.

Leave to proof for about 45minutes or double in size. Glaze it with egg wash.

Divide the topping into 20-30g each. On a lightly floured surface, use a rolling pin and roll it out thinly into a circle.

Gently put the pastry topping on to of the glazed bun. Glaze again.

Bake at 210 Celsius for 12-15 minutes.
Nutrition Facts
Pineapple Bun Recipe (Boroh Bun/菠蘿包)
Amount Per Serving (15 buns)
Calories 310
Calories from Fat 99
% Daily Value*
Fat 11g17%
Cholesterol 53mg18%
Sodium 162mg7%
Potassium 79mg2%
Carbohydrates 44g15%
Protein 7g14%
Vitamin A 290IU6%
Vitamin C 0.1mg0%
Calcium 23mg2%
Iron 1.1mg6%
* Percent Daily Values are based on a 2000 calorie diet.