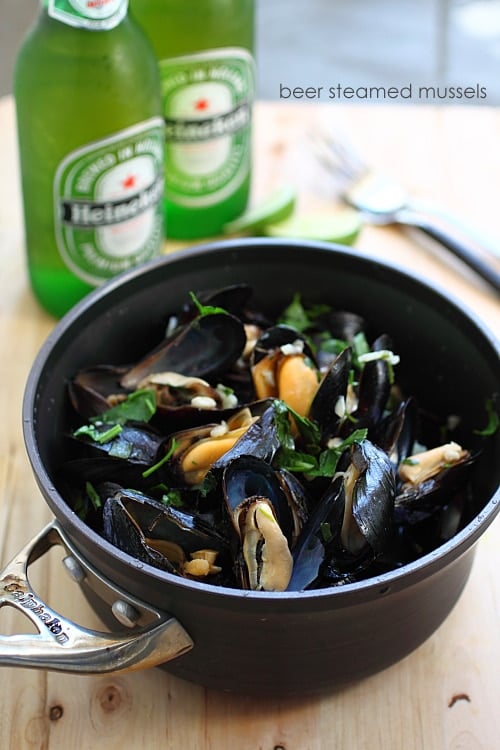 Beer Steamed Mussels Recipe
Serves: 4-5 people | Prep Time: 15 minutes | Cook Time: 5 minutes
Ingredients:
3 tablespoons melted butter or olive oil
3 cloves garlic, minced
1/4 onion, finely diced
2 1/2 lbs – 3 lbs mussels, bearded and scrubbed
12 fluid oz beer
A bunch Italian (flat-leaf) parsley leaves, coarsely chopped
Salt, to taste
Lemon or lime wedges
Method:
Rinse the bearded and scrubbed mussels thoroughly. Drain the water dry.
Heat up a deep skillet or a pot with the melted butter/olive oil on medium heat. Saute the garlic and onion until you start smelling the aroma, but not browned. Add the mussels into the skillet/pot and stir to combine with the garlic and onion. Pour in the beer and cover the skillet and pot, for a few minutes, or until the mussels are open and cooked. Stir in the chopped parsley and add salt to taste. Serve immediately with a squeeze of lemon or lime, if you like.
Cook's Note:
The beer broth with the briny and sweet flavor of mussels is absolutely delicious. "Drink" the juice or sop up with garlic bread.
Most-Pinned Recipes
Chili Lime Chicken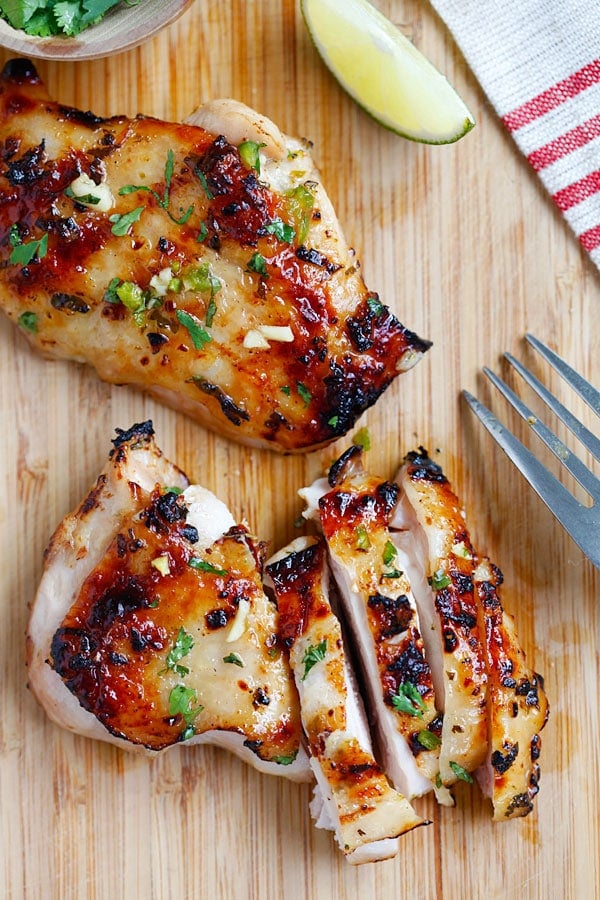 Parmesan Baked Chicken Nuggets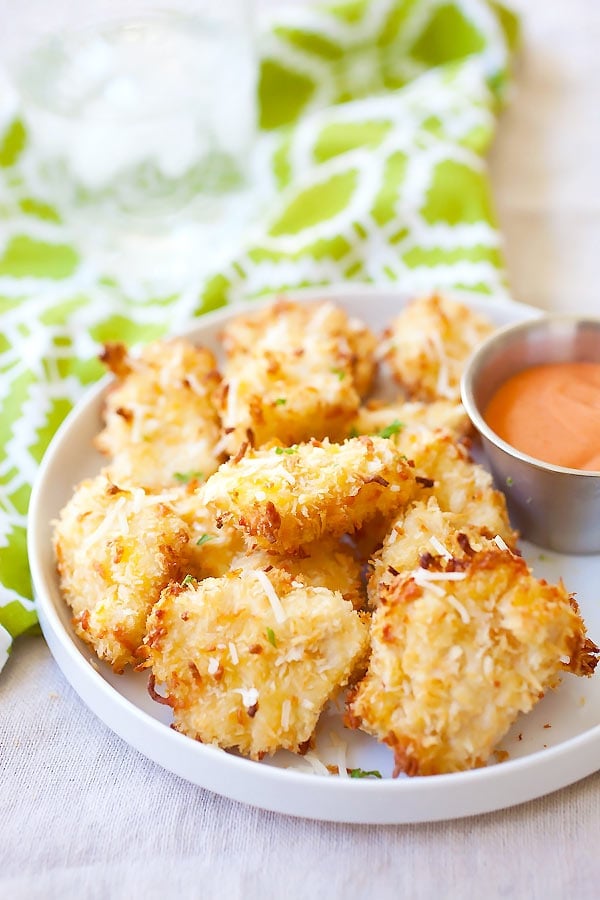 Garlic Herb Cheese Bombs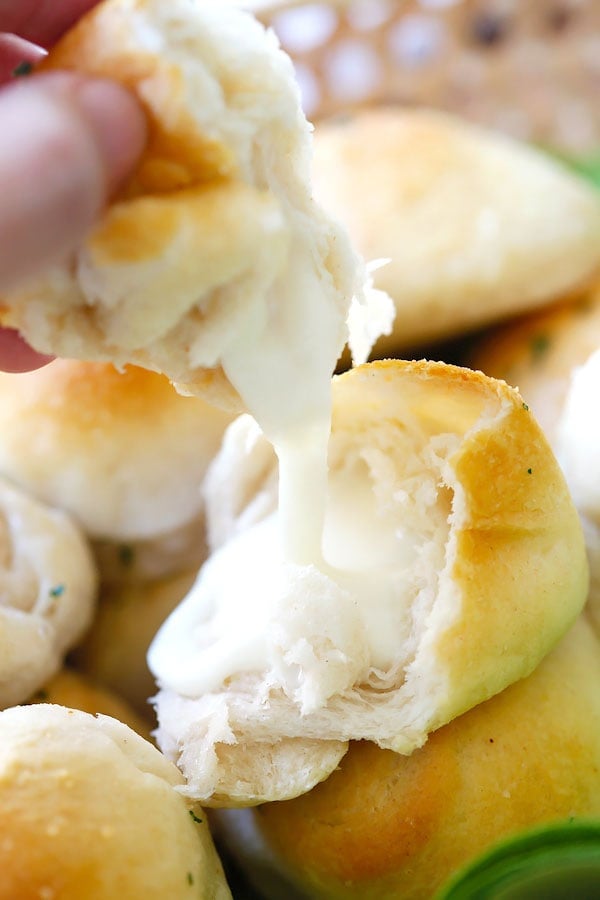 Cilantro Lime Chicken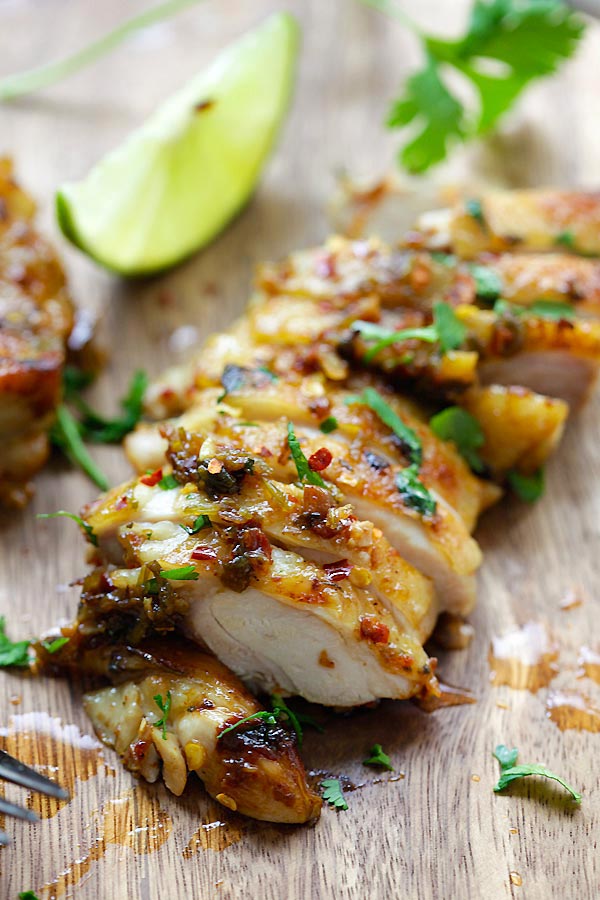 Parmesan Garlic Noodles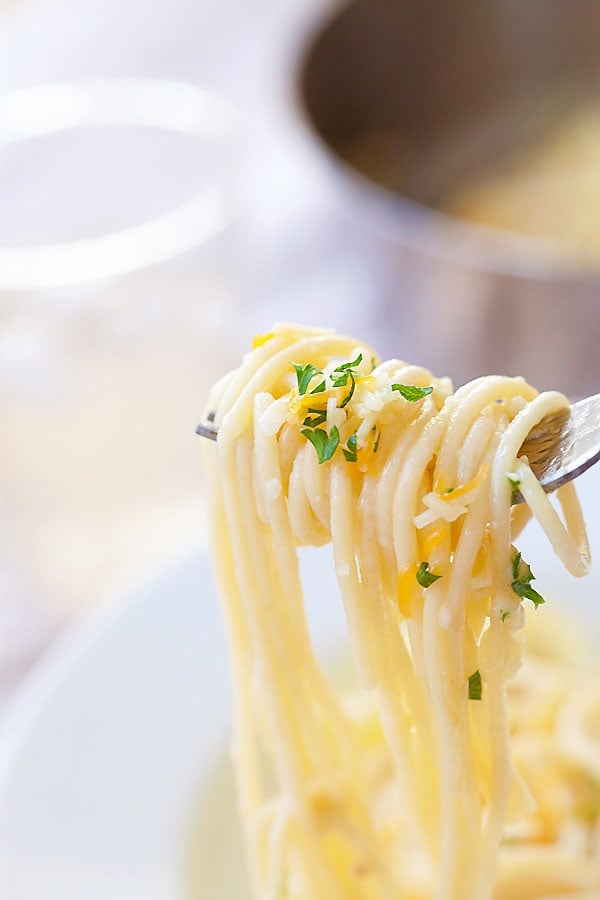 Garlic Herb Roasted Potatoes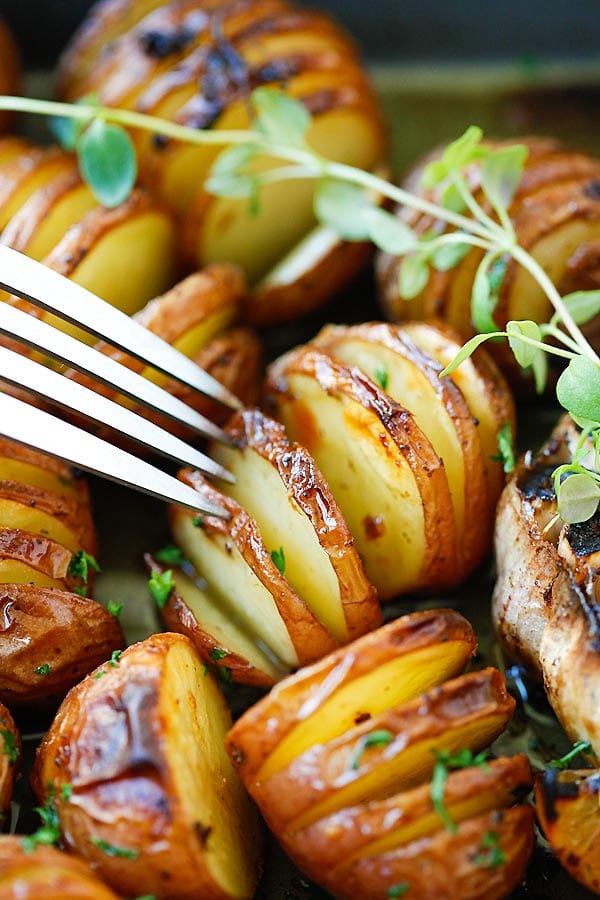 Parmesan Roasted Cauliflower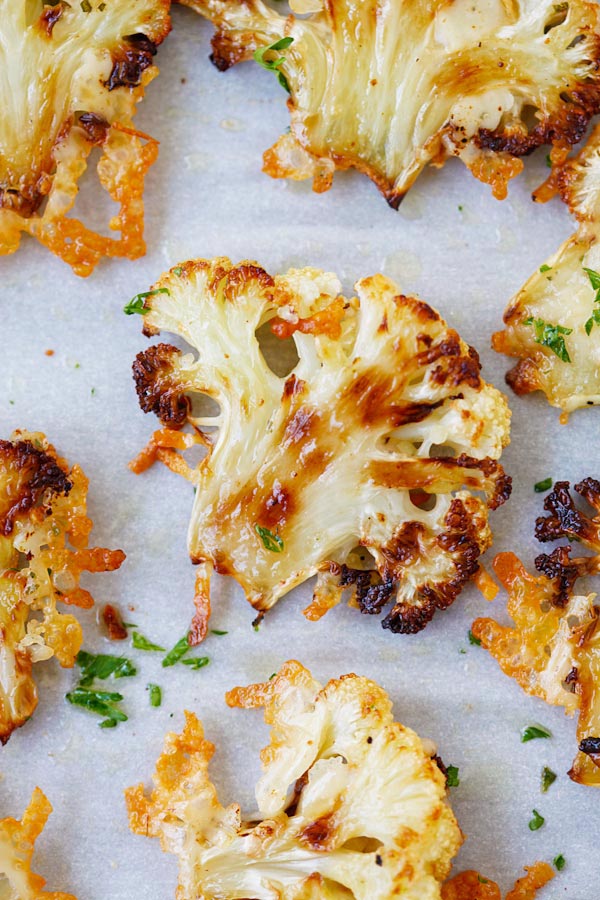 Honey Garlic Salmon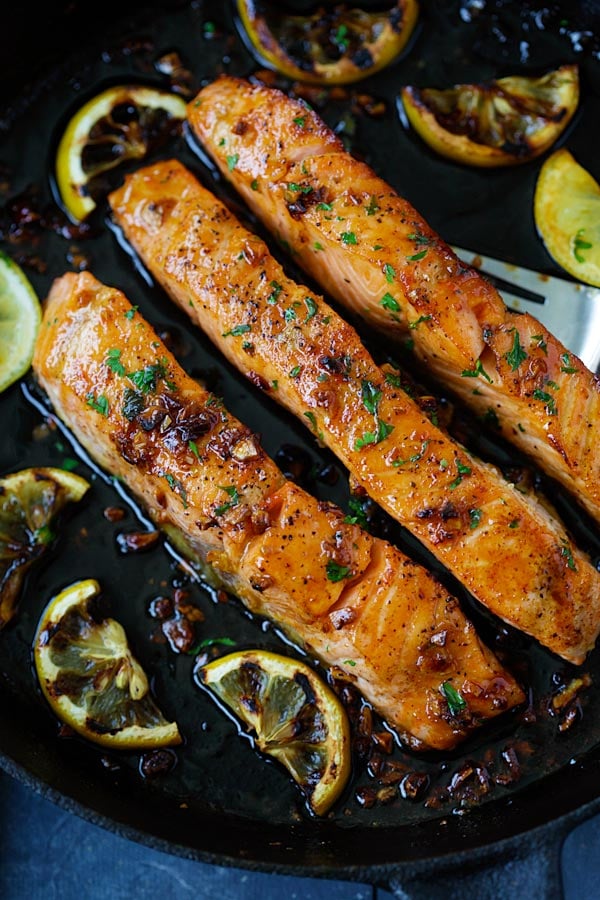 Shrimp Scampi Linguine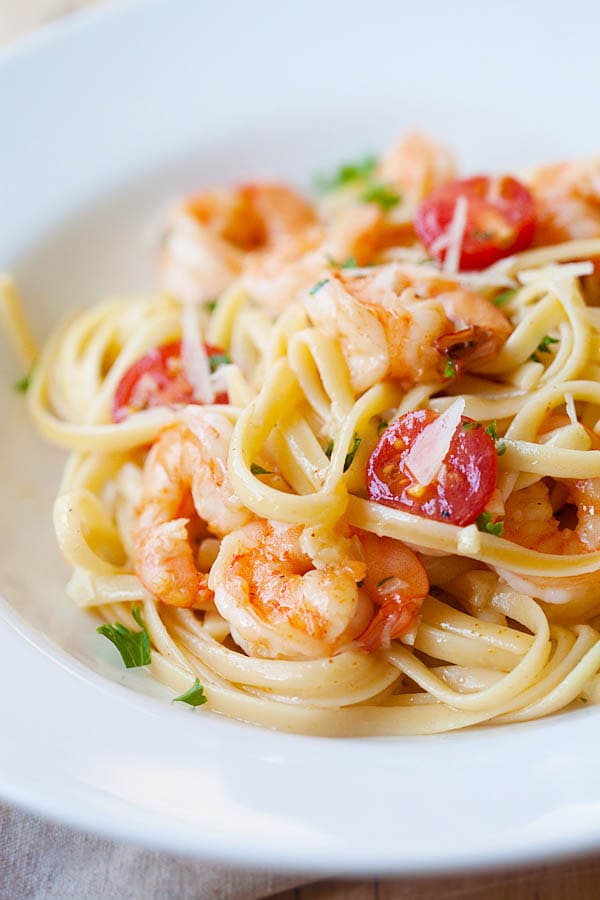 Brazilian Cheese Bread (Pão de Queijo)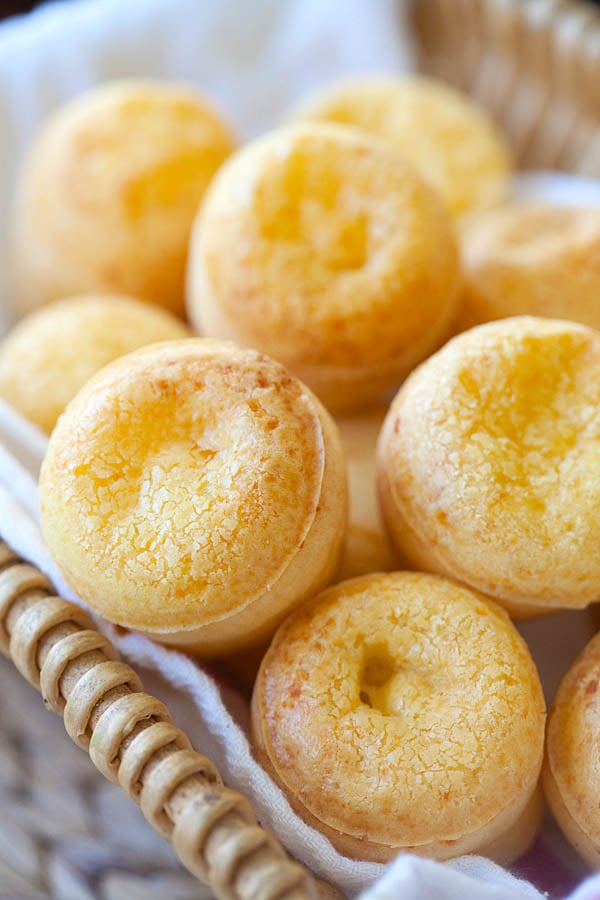 Creamy Garlic Chicken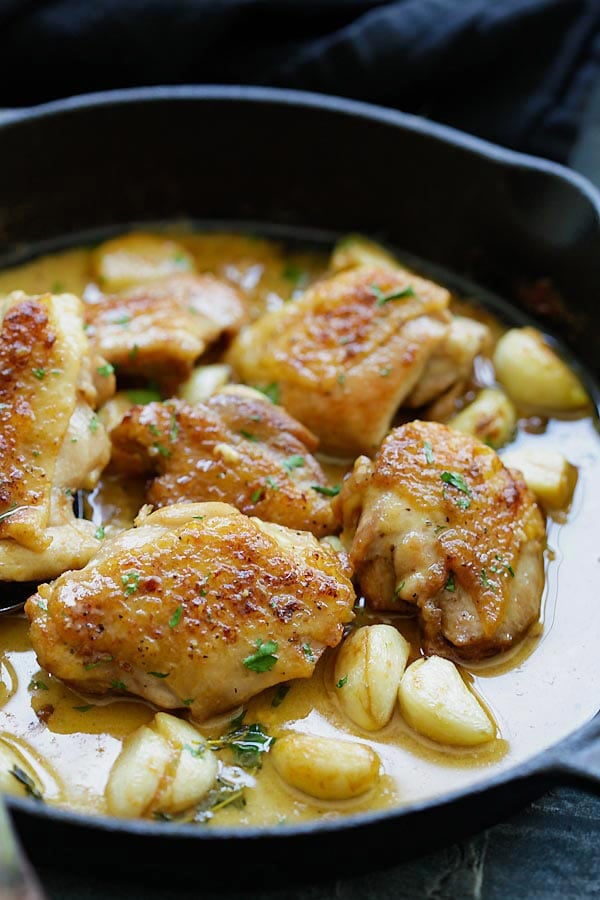 Mini Garlic Monkey Bread