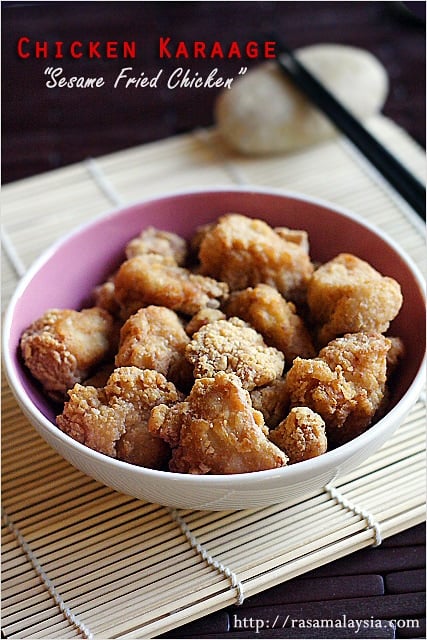 Recipe: Chicken Karaage (Sesame Fried Chicken)
唐揚げ
Adapted from Chowhound
Ingredients:
1 pound boneless and skinless chicken breasts/chicken thighs (cut into small pieces/cubes)
3 inches fresh ginger (peeled and pounded with a mortar and pestle to extract 2 tablespoons of ginger juice)
3 tablespoons soy sauce
6 tablespoons sake
1/8 teaspoon sesame oil (optional)
Corn starch to coat the chicken
Oil for deep frying
Method:
Use paper towels to pat dry the chicken pieces and transfer to a bowl. Add in sake, ginger juice, soy sauce, sesame oil (optional) and marinate for 30 minutes. Transfer the chicken pieces out of the marinate and coat them evenly with corn starch. Shake off excess.
Deep-fry in oil for two times. Heat up a wok/pot of cooking oil. When the cooking oil is hot enough for frying, drop the chicken pieces into the oil and quickly deep fry them until they float. Transfer them out onto a plate and wait for a couple of minutes. Put the chicken back into the oil and deep-fry until golden brown and crunchy. Dish out to a plate or bowl lined with paper towels to absorb the excess oil, serve hot with a slice of lemon and mayonnaise.
Cook's Notes:
I used young chicken breast and the meat was really juicy and tender.
Deep-frying twice ensures that the chicken pieces are crunchy and stay crunchy even after a few hours.
Most-Pinned Recipes
Ginger Garlic Baked Chicken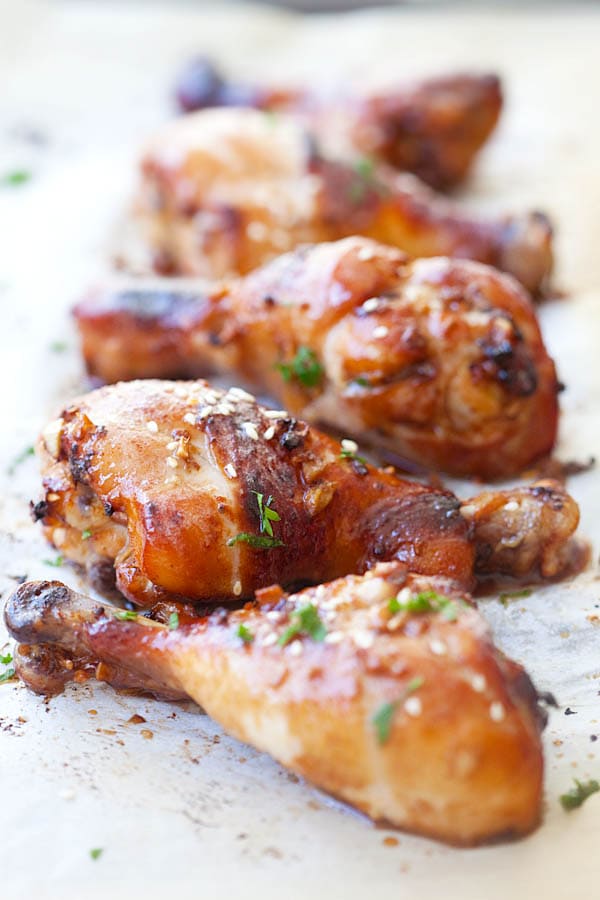 Crab Rangoon (Cream Cheese Wontons)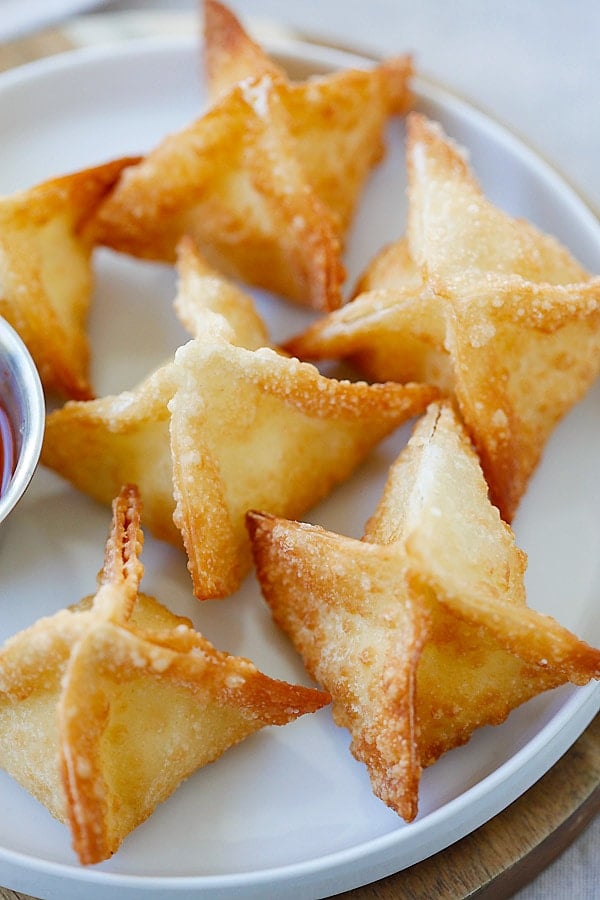 Chicken Wontons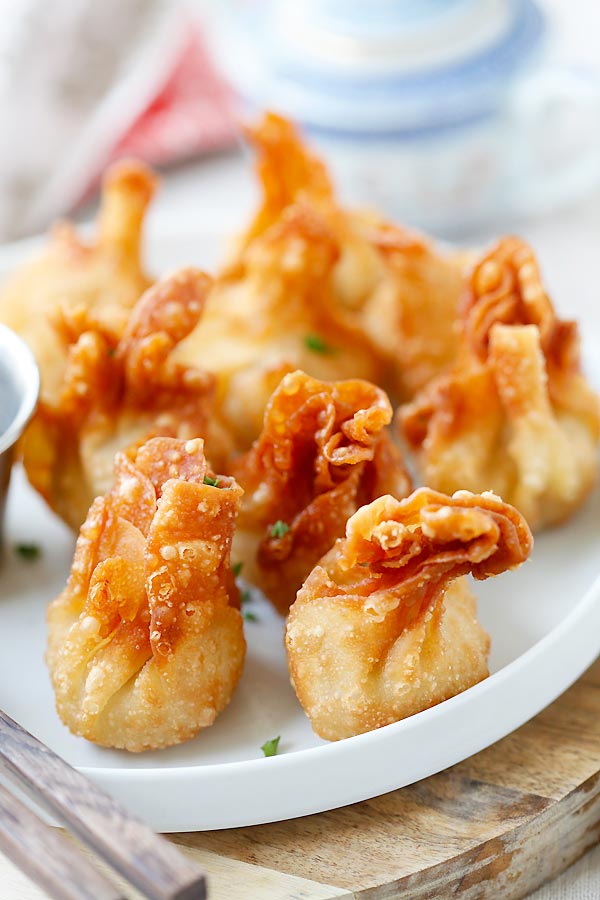 Onion Scallion Beef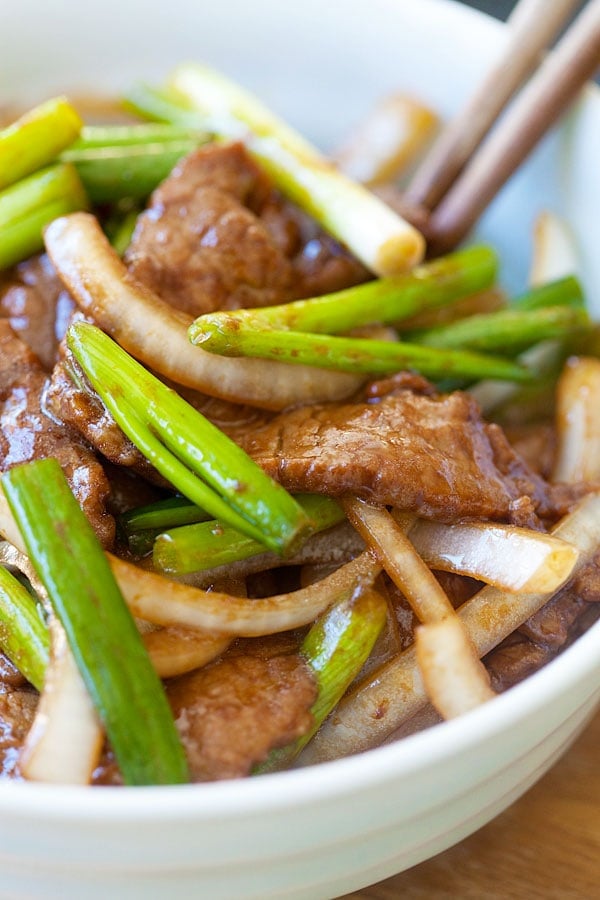 Thai Chicken Sate with Peanut Sauce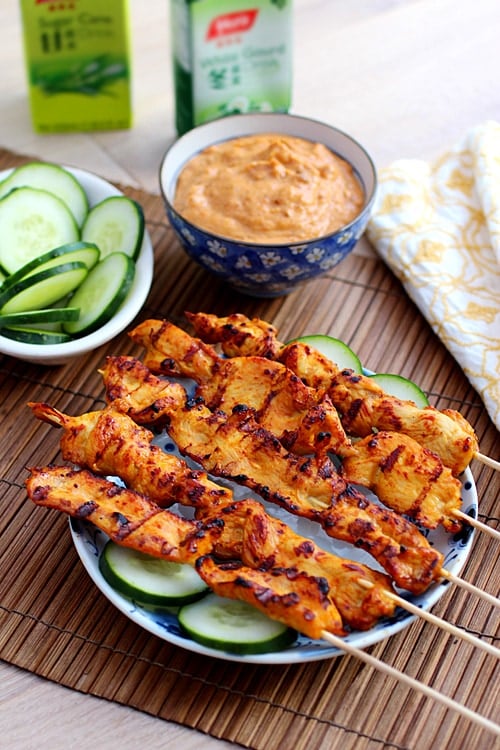 Thai Peanut Sauce