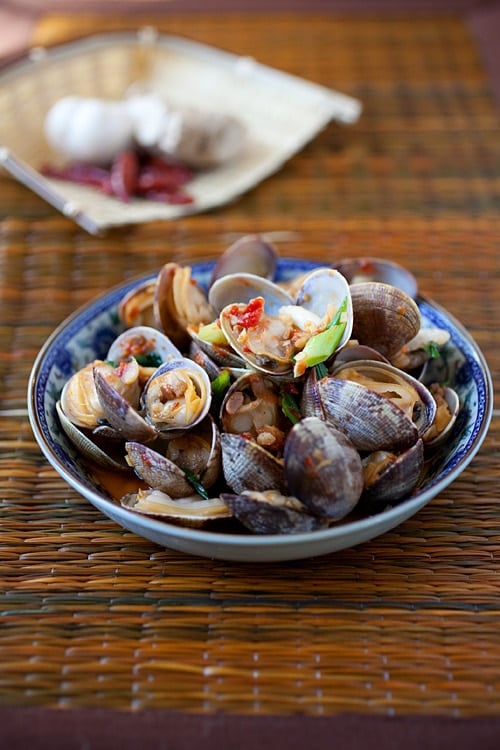 Chili Clams Recipe
Serves 4 | Prep Time: 15 Minutes | Cook Time: 5 Minutes
Ingredients:
1 1/4 lbs (600g) clams, scrubbed and rinsed
2 tablespoons oil
2 tablespoons water
1 tablespoon sugar
2 stalk scallions, cut into short lengths
Spice Paste:
5 dried red chillies, deseeded, or 2 fresh red chilies
1/2-inch piece fresh ginger, peeled
3 cloves garlic
1 tablespoon bean sauce (taucheo)
Method:
1.      Pound the spice paste using a mortar and pestle or grind with a food processor. Set aside.
2.      Heat up the cooking oil in a wok. Add the spice paste and stir-fry until aromatic.
3.      Add the clams into the wok and blend well with the spice paste.
4.      Add the water and sugar and stir continuously. Add the scallions.
5.      As the clams open up, transfer each and everyone of them out into a serving ware as they open. Clams don't cook at the same time, so do not overcook the ones which has opened up or it will turn rubbery.
6.      If there are any un-opened clams, discard. Serve the chili clams immediately with steamed white rice.
Most-Pinned Recipes
Ginger Garlic Baked Chicken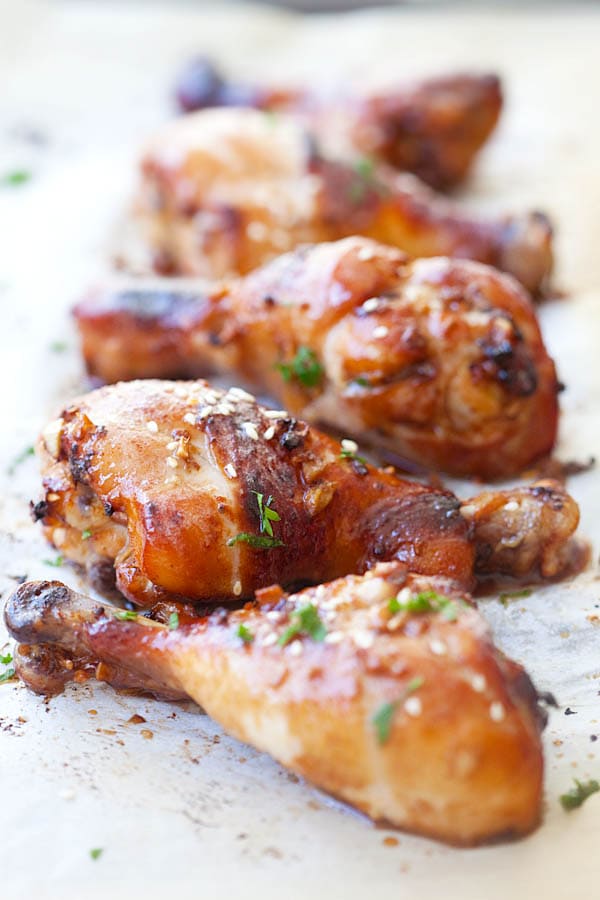 Crab Rangoon (Cream Cheese Wontons)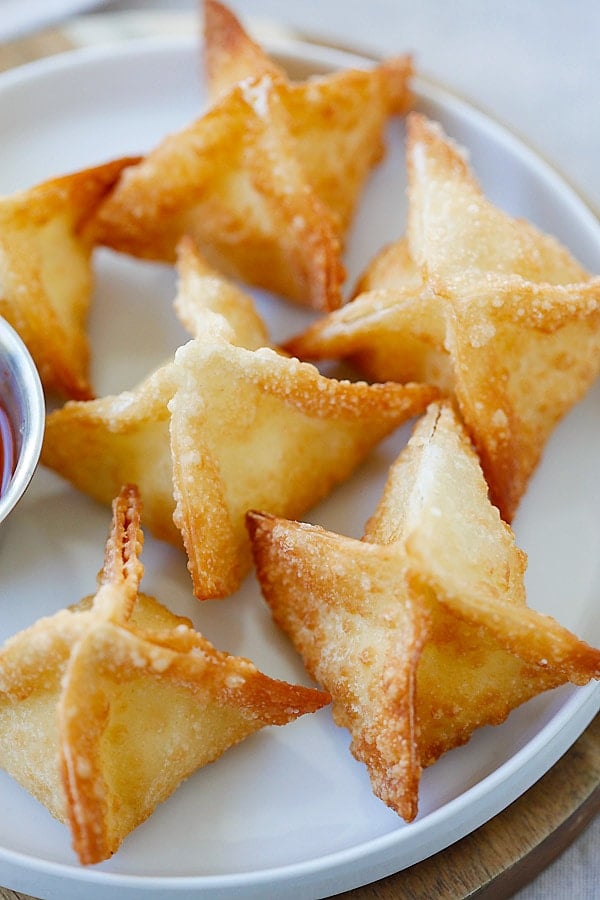 Chicken Wontons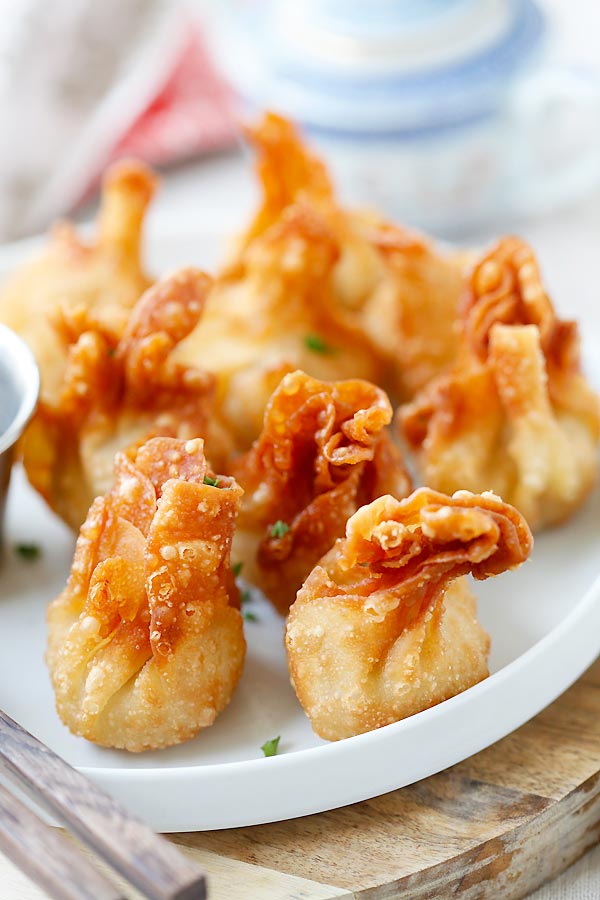 Onion Scallion Beef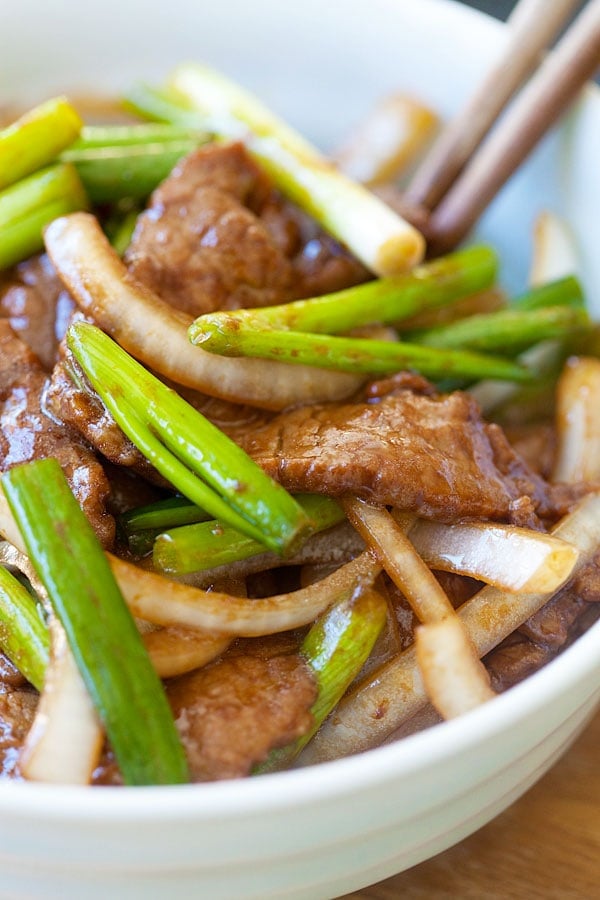 Thai Chicken Sate with Peanut Sauce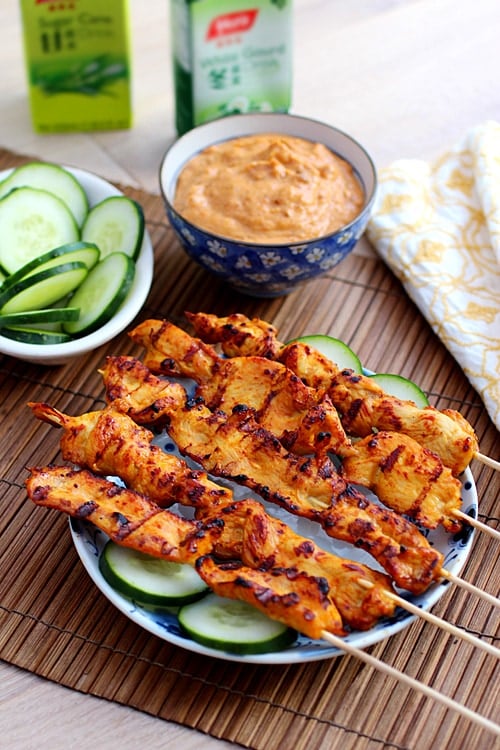 Thai Peanut Sauce