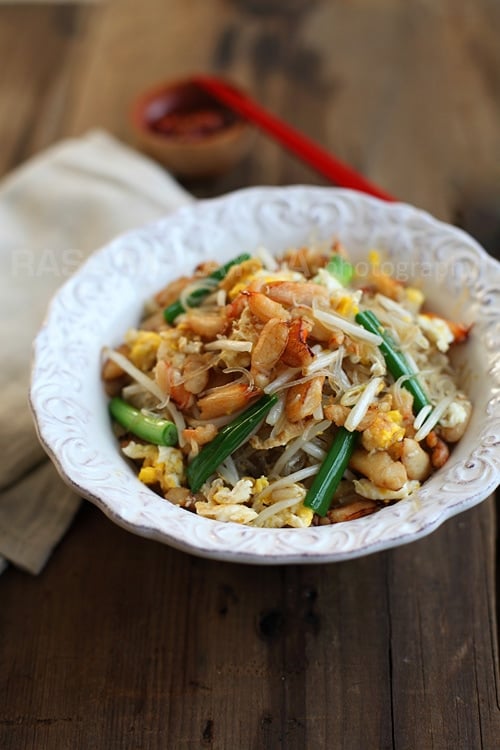 Crab Noodles Recipe (Fried Mung Bean Noodles with Crab)
Ingredients:
8 oz. mung bean noodles (mung bean threads or cellophane noodles)
4 oz. mung bean sprouts (roots removed if you like)
2 eggs (lightly beaten)
3 oz. picked crab meat
3 stalks scallions (cut into 2-inch lengths)
2 garlic (finely chopped)
1/2 onion (thinly sliced)
4 tablespoons oil
1 tablespoon oyster sauce
2 tablespoons fish sauce
1/2 tablespoon sugar
1/4 teaspoon sesame oil
3 dashes white pepper powder
Salt to taste
Method:
Soak the mung bean noodles in warm water for 20 minutes or so until they become soft. Drain with a colander and set aside.
Heat up a wok with 3 tablespoons of cooking oil. When the oil is very hot, add in garlic and onions and stir fry until aromatic. Add the crab meat and stir well. (If you use frozen crab meat, add 1 teaspoon of fish sauce to season the crab meat because frozen crab meat tends to be less flavorful. Skip this step if you use fresh crab meat.)
Add the mung bean noodles into the wok and follow by oyster sauce, fish sauce, sesame oil, sugar, and white pepper powder. Stir continuously to blend well. Add mung bean sprouts and do a few quick stirs. Push the noodles to the side of the wok and add the remaining 1 tablespoon of oil into the wok. Add the beaten eggs and let is cook for about 10 seconds before you push the mung bean noodles to cover the top of the eggs. Let it cook for another few seconds before you flip the noodles over. Gently break the eggs into pieces and blend well with the noodles. Add chopped scallions into the noodles, stir a few times, dish out and serve immediately.
Cook's Note:
Cellophane noodles have the tendency to clump together if not fried well. Make sure you stir vigorously when cooking. If need to, add a little water to help with the stir-frying process.
Most-Pinned Recipes
Ginger Garlic Baked Chicken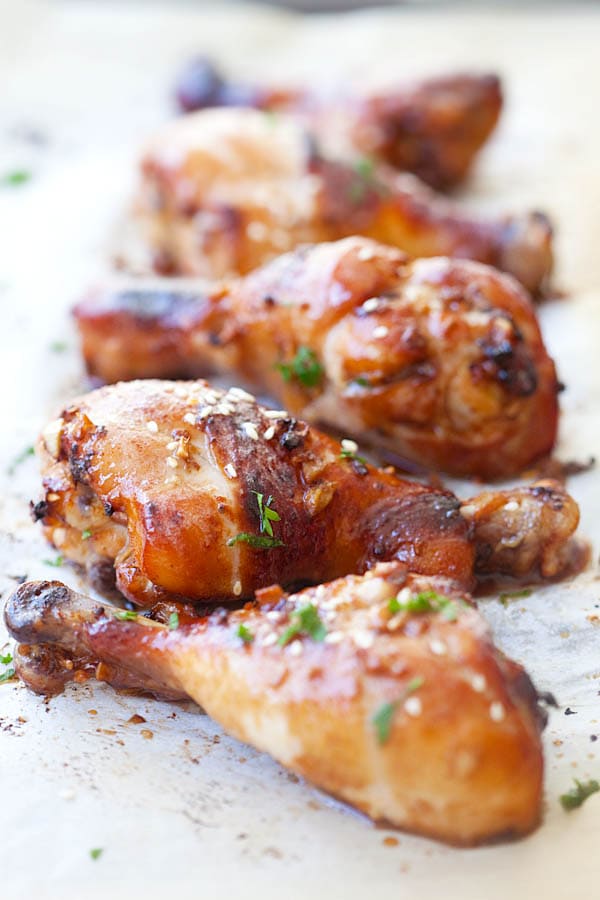 Crab Rangoon (Cream Cheese Wontons)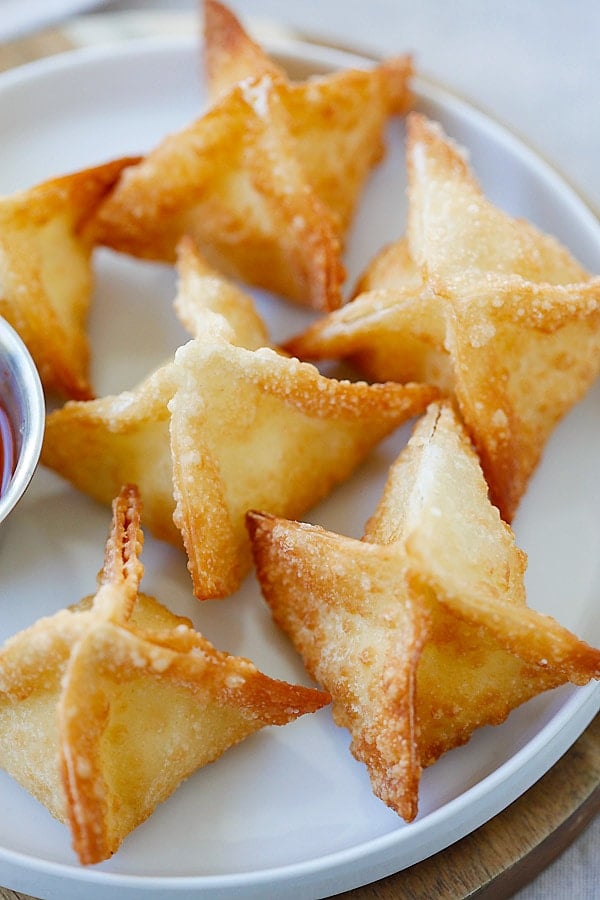 Chicken Wontons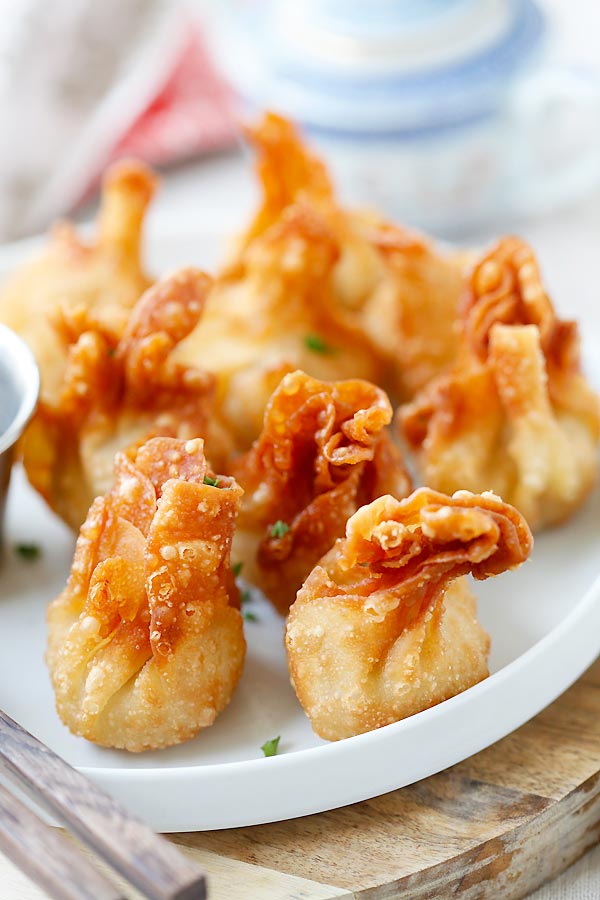 Onion Scallion Beef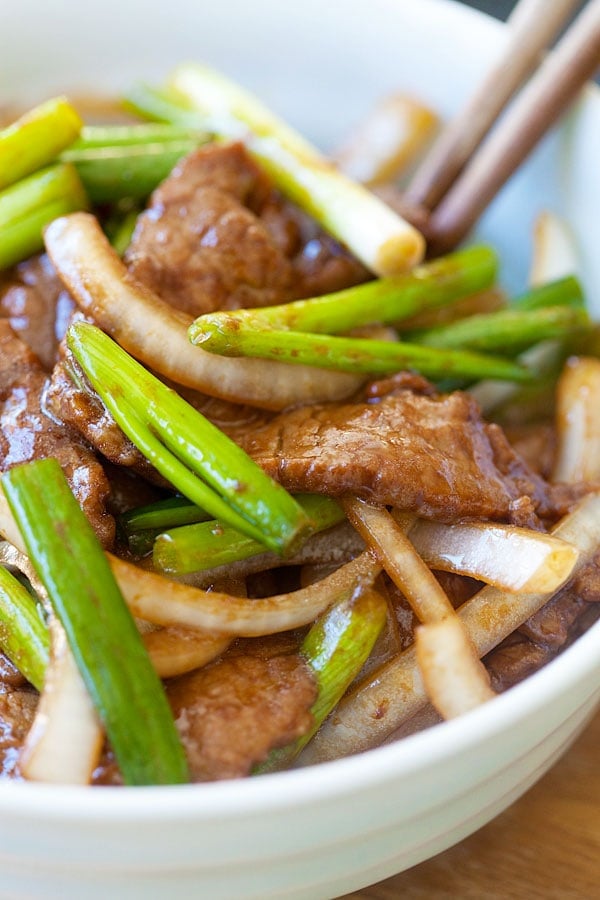 Thai Chicken Sate with Peanut Sauce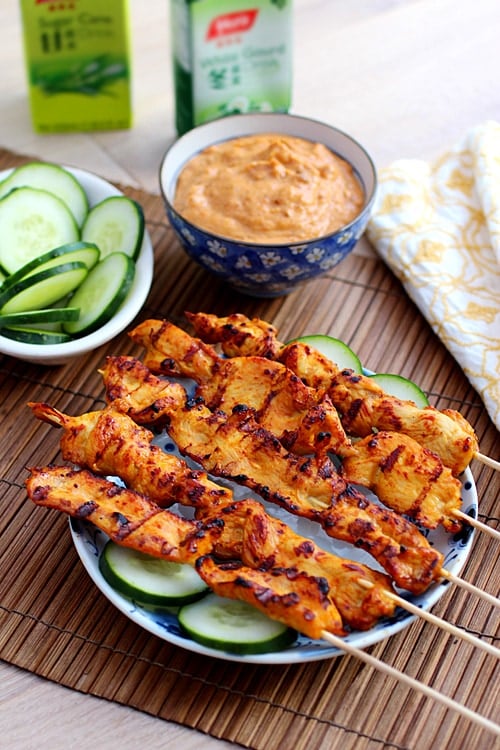 Thai Peanut Sauce