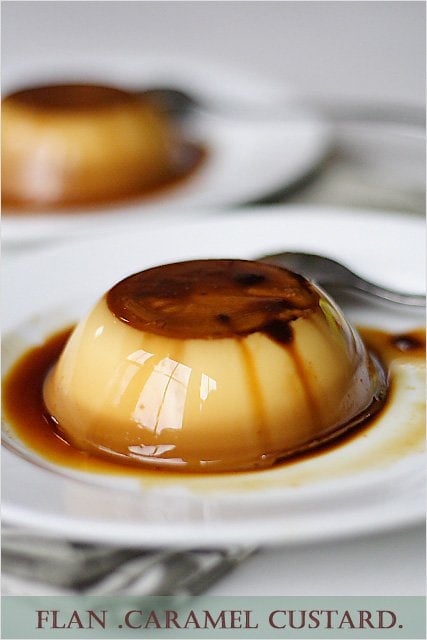 I first tasted flans in the late 1990's—I had just graduated from college and started working in the US. (I had never seen or tasted flans when I was in Malaysia.) My then co-worker invited me for dinner and his wife made flans for dessert. I remember vividly the first taste; it was a dessert so delicate, beautiful, and sublime—egg custard served in a bath of amber-hued caramel—it was smooth and melted in my mouth. It was the taste of heaven.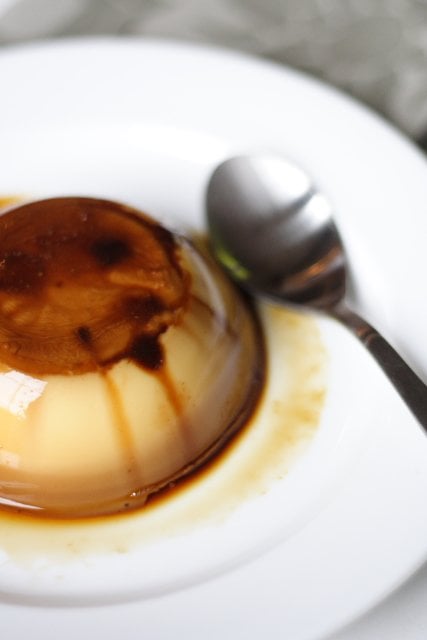 Since then, I have had many flans in a lot of interesting places—in Texas on my road trip down to Florida; in a traditional Mexican restaurant on a side street in Cabo San Lucas; at a food store in Calistoga; most recently, in Cannes where the flan was rather different in taste, shape, and form; and countless more. None of them beats the flans prepared by my ex co-worker's wife.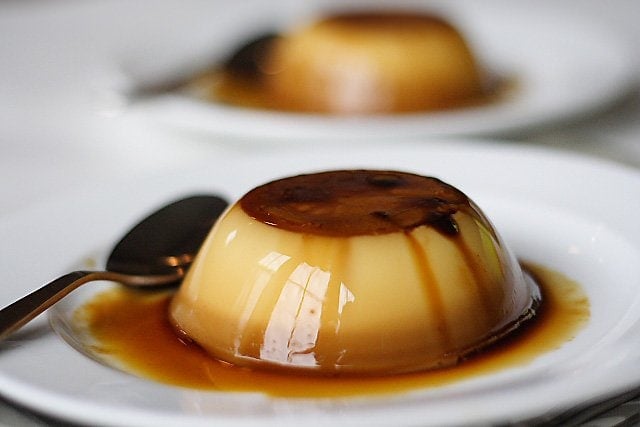 I got the flan recipe and have kept it with me for years. I made these flans the other day, and they were a great success. Enjoy!