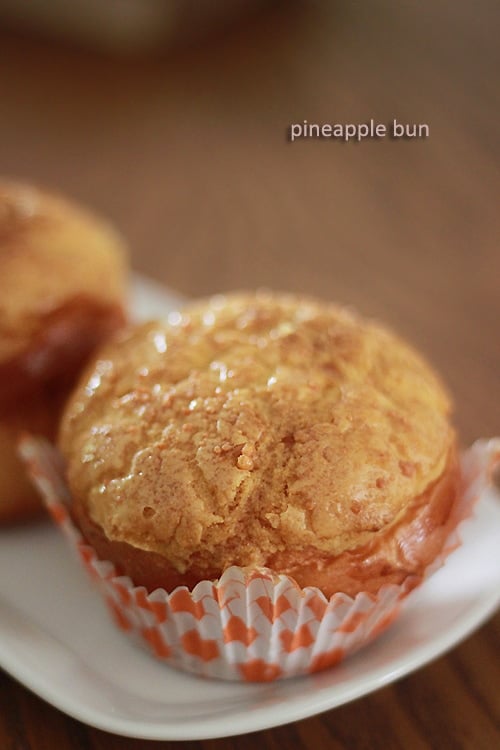 If you have been to Chinatown and have tried authentic Cantonese dim sum, you will probably know pineapple buns (boroh bun). Regardless of its name, there is no pineapple in the bun—it's a soft bun with a sweet and crusty topping, which is extremely tasty when it's freshly baked. I love pineapple buns and that's why I asked my contributor Siew Loon to share her pineapple buns recipe. If you love Asian-style pastry, buns, and bread, I am sure you will love this. Enjoy!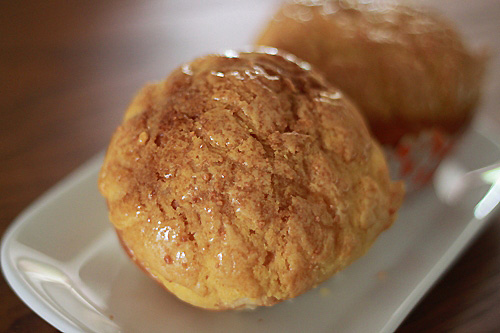 Over the last few months, the craze about Asian breads and pastry has prompted me to try baking these delicacies such as pineapple buns, Hokkaido milk loaf, Castella, and the list goes on. One of my favorites is pineapple buns (or called buo luo bao/菠蘿包 in Cantonese) which is a popular bun in Hong Kong. This is a MUST EAT on my list whenever I visit Hong Kong.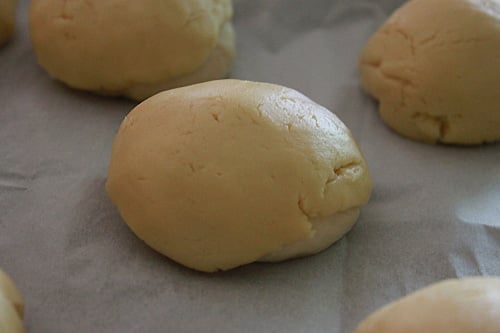 Pineapple bun is a combination of soft bun with a butter pastry topping. While enjoying the softness of the bun, we are also able to savor the sinfully fragrant butter pastry and this is really irresistible. And this pineapple bun is always great to be taken hot-off-the-oven so baking it yourself will allow you to pop the bun into the mouth as soon as it is out of the oven. It is best to go with a cup of green tea. After a lot of trials and errors, I have finally made it. I hope you will enjoy this pineapple bun recipe as much I do.