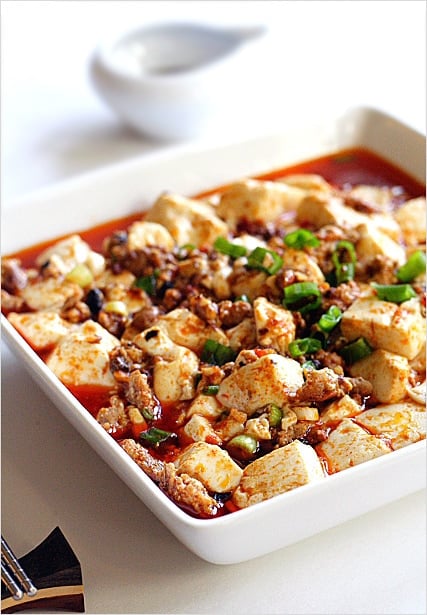 (Chinese recipes, prepare authentic Chinese food now!)
Recently, my colleague asked me for Mapo Tofu/麻婆豆腐 recipe. He has just gotten into cooking and wished to try making Mapo Tofu at home. I was psyched by the idea of teaching a novice home cook with my secret Mapo Tofu recipe; great recipes are meant to be shared.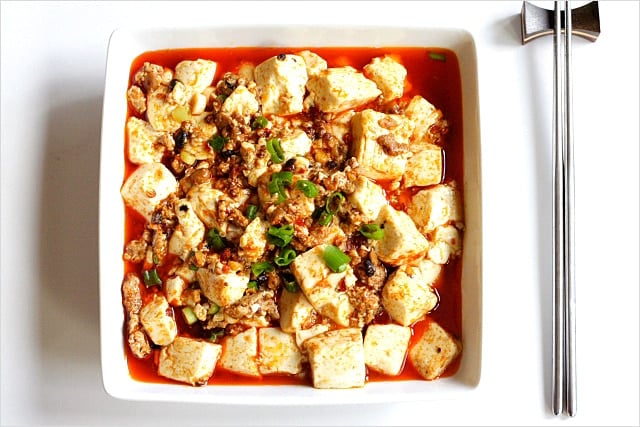 I went through the recipe with him in great length. But he ditched the idea of making Mapo Tofu from scratch. It was too complicated and troublesome, he said. He bought a packet of instant Mapo Tofu mix instead.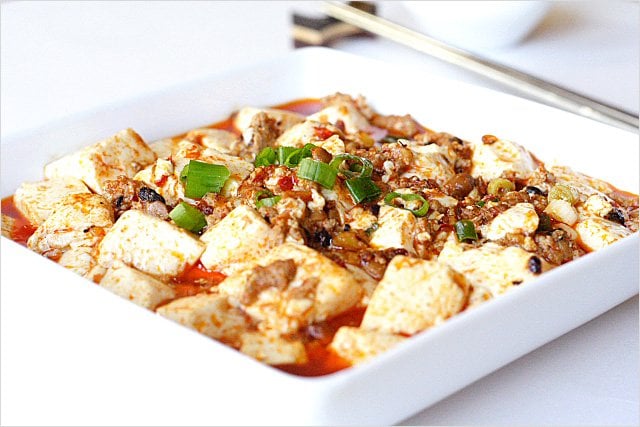 Is Mapo Tofu/麻婆豆腐 so hard to make at home? Does the long list of ingredients appear intimidating to a novice home cook? I asked myself. The answer is–unfortunately–yes. Making a plate of Mapo Tofu that oozes the signature mala/麻辣 (numbing spiciness) flavor without losing its originality is not easy…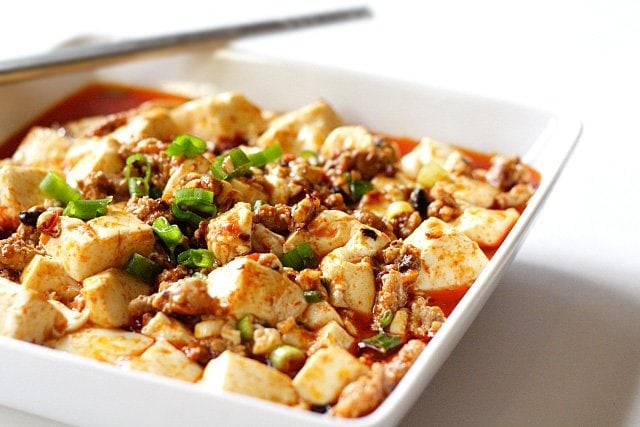 I learned my Mapo Tofu recipe from a Sichuan friend, the birthplace of this famed Chinese recipe. My friend's mother attended the Sichuan Culinary Institute at Chengdu, so this Mapo Tofu recipe is as authentic as it can be. The Mapo Tofu recipe is not for the faint-hearted, it's lip-smackingly spicy and downright incendiary (think Angelina Jolie's lips after eating this!)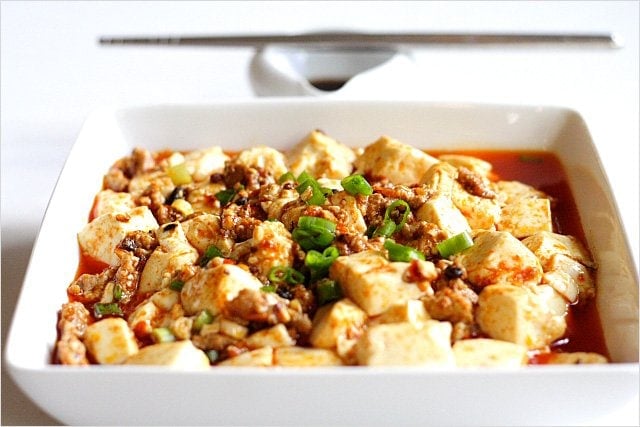 BEE-STUNG SWOLLEN LIPS ARE IN, but consider yourself warned. ;)
Related Recipes:
Rate This
Recipe Name
Average Rating

Based on 5 Review(s)