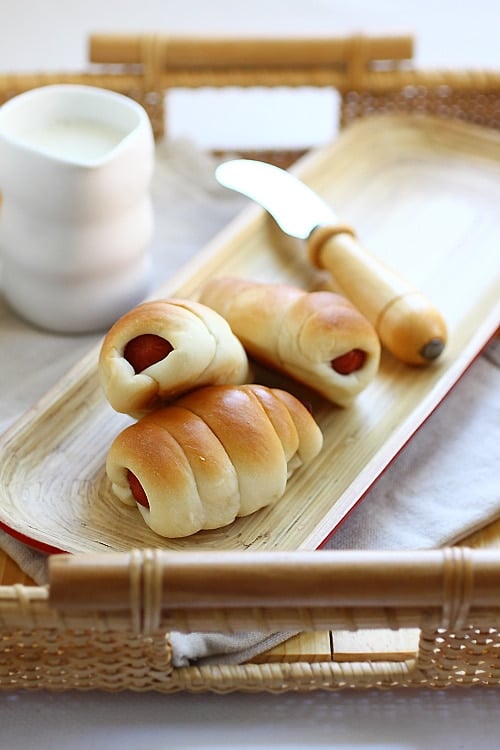 I have wanted to make sausage rolls for the longest time. I spotted the sausage rolls recipe on both Food-4Tots and also Christine's Recipes and added it to my to-bake list…finally, I found the time to bake these goodies.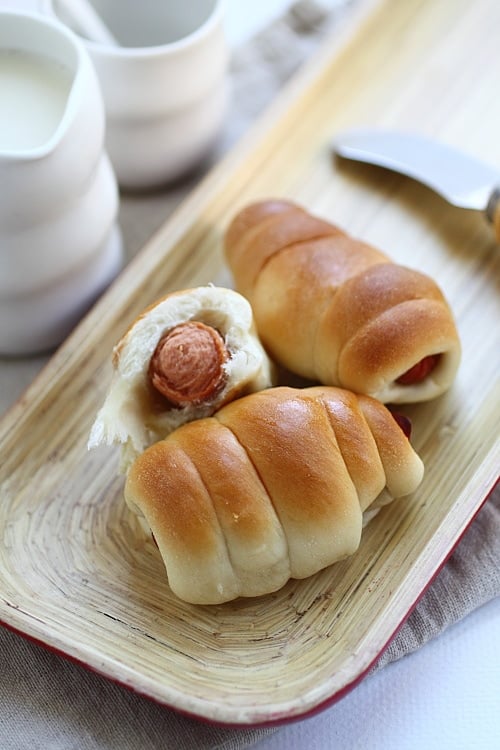 This sausage roll is probably more Asian than western baking. If I am not mistaken, it's probably a Cantonese creation. If you go to dim sum restaurants or Chinese bakery shops, you will most likely find them, though I have also seen them at Japanese bakery shops. In any case, sausage rolls are quite a treat as I love sausages.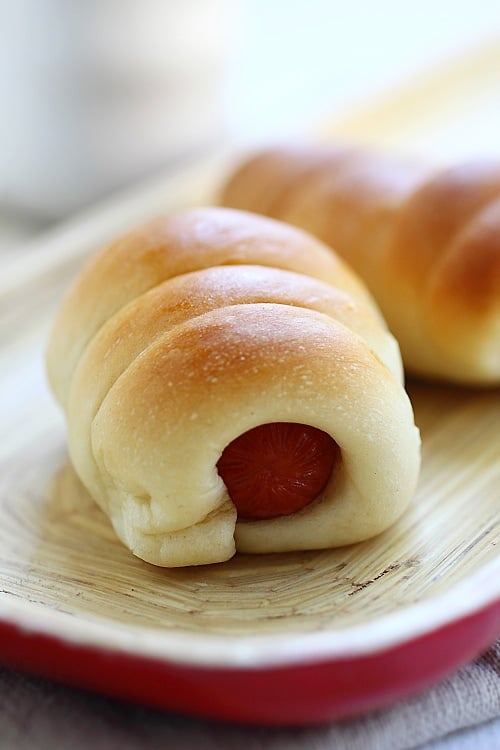 I followed the recipe on Food-4Tots but for the wrapping, I chose the easier method on Christine's Recipe (please click on the link to see the step-by-step picture guide). The end result was these cute and gorgeous looking sausage rolls that I just couldn't stop eating.