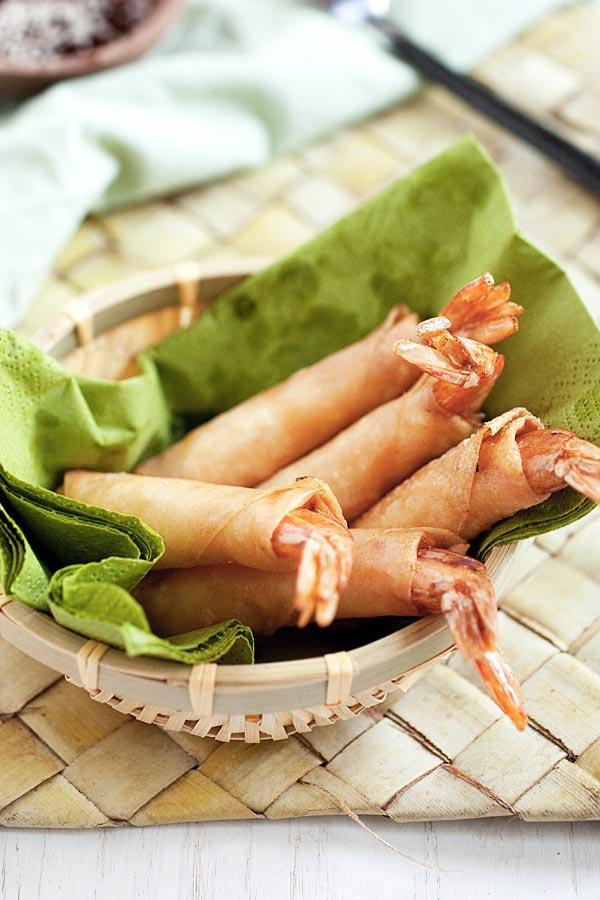 Shrimp and Cheese Spring Rolls
Makes 50 spring rolls | Prep Time: 30 minutes | Cook Time: 15 minutes
Ingredients:
50 medium sized shrimp, shelled and deveined but leave the tail on
50 spring roll skin (small piece)
4 oz (100g) cheddar cheese, cut into very tiny cubes
2 scallions, finely chopped
1 egg white, lightly whisked for sealing
Marinade:
1 1/2 teaspoons fresh ginger Juice
1 teaspoons salt
2 teaspoons sugar
2 teaspoons corn starch
2 teaspoons sesame oil
1 1/2 teaspoons lime juice
1/2 teaspoon white pepper
Method:
Pat dry the shrimp with paper towels and marinate with the Marinade ingredients. Add in the scallions and. Marinate for 15 minutes.
Add in some cheddar cheese before wrapping each shrimp with spring roll skin. Please refer to the wrapping guide pictures below to wrap the spring rolls. Use the egg white to seal the edges.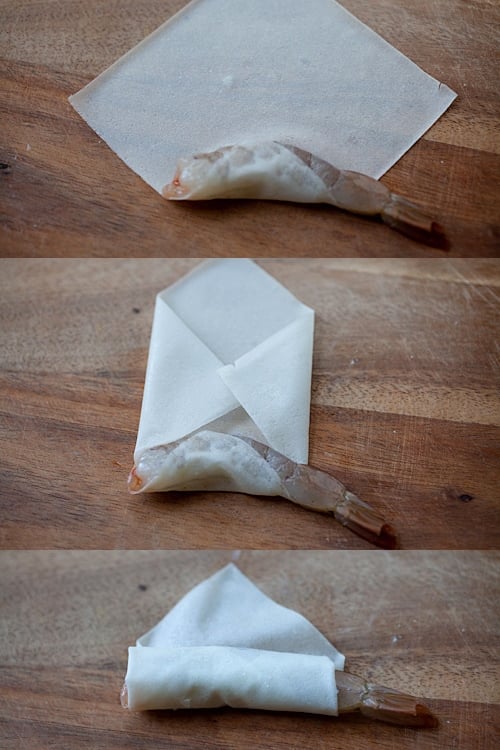 Heat up a frying pan or saute pan with oil and deep fry the shrimp spring rolls until golden brown and crispy. Serve hot with bottled chili sauce with sesame seeds and/or mayonnaise.
Most-Pinned Recipes
Ginger Garlic Baked Chicken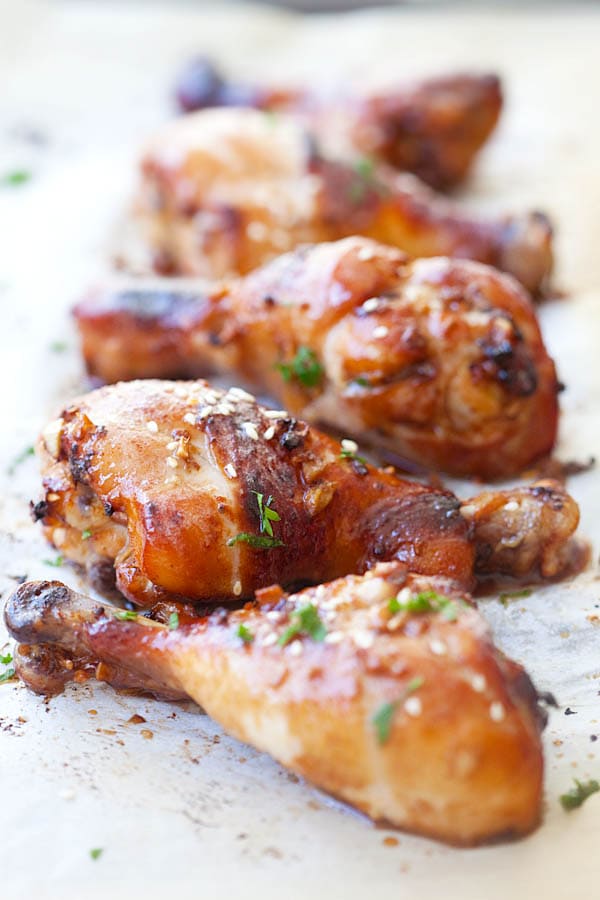 Crab Rangoon (Cream Cheese Wontons)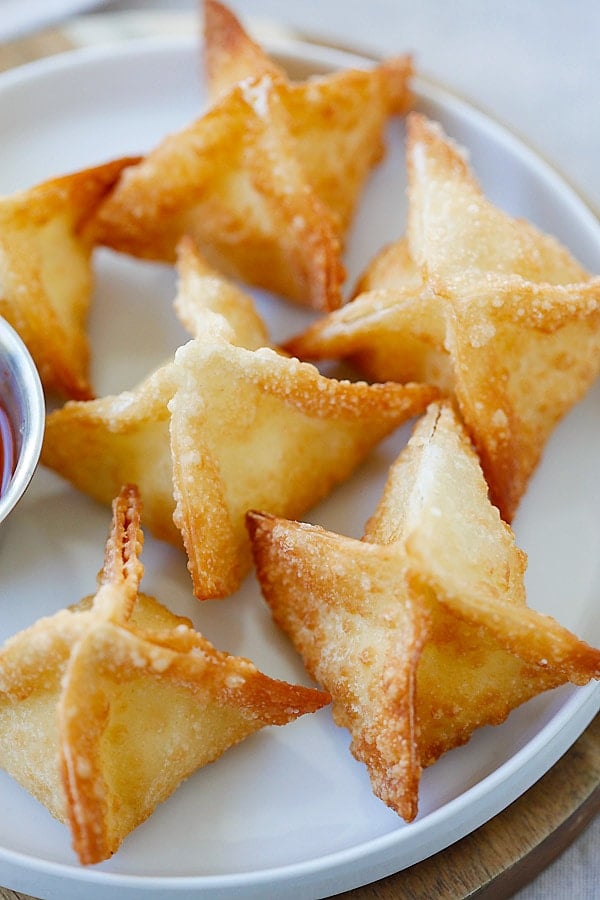 Chicken Wontons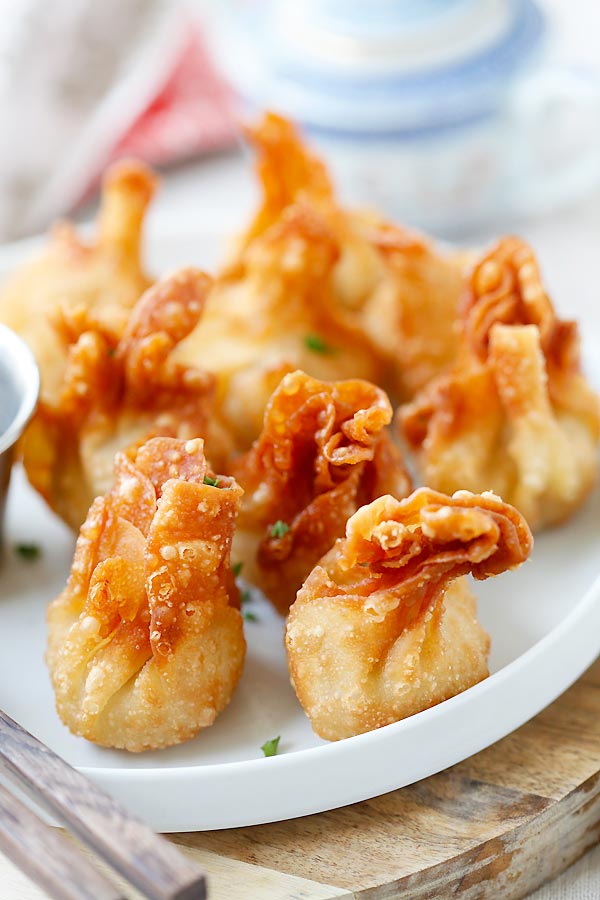 Onion Scallion Beef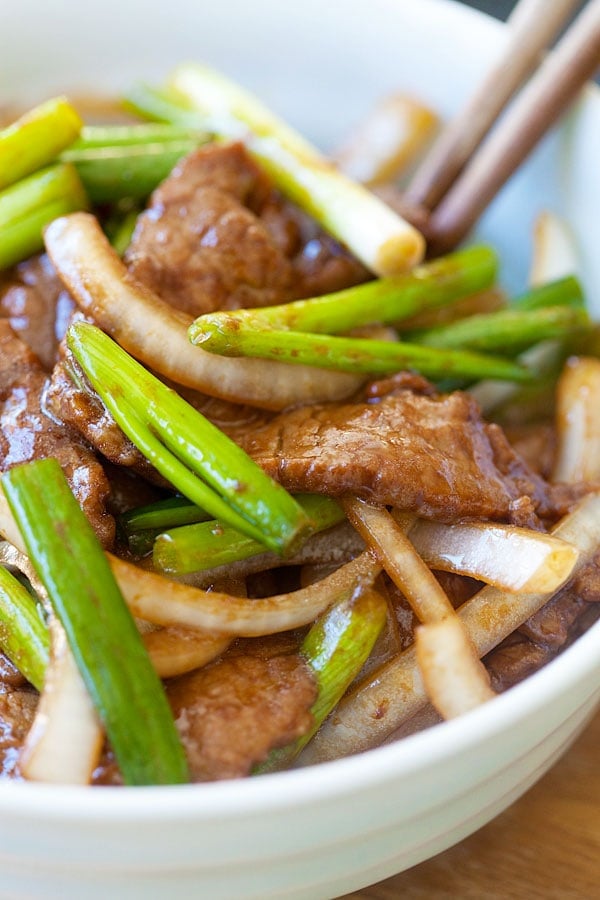 Thai Chicken Sate with Peanut Sauce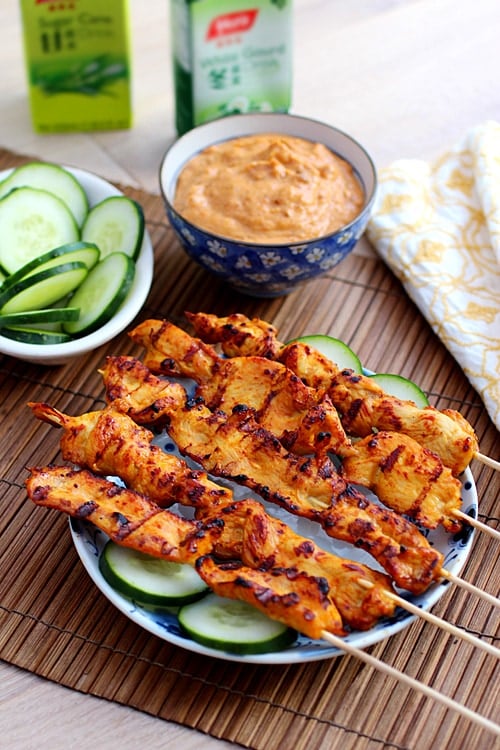 Thai Peanut Sauce