Shrimp Wontons Recipe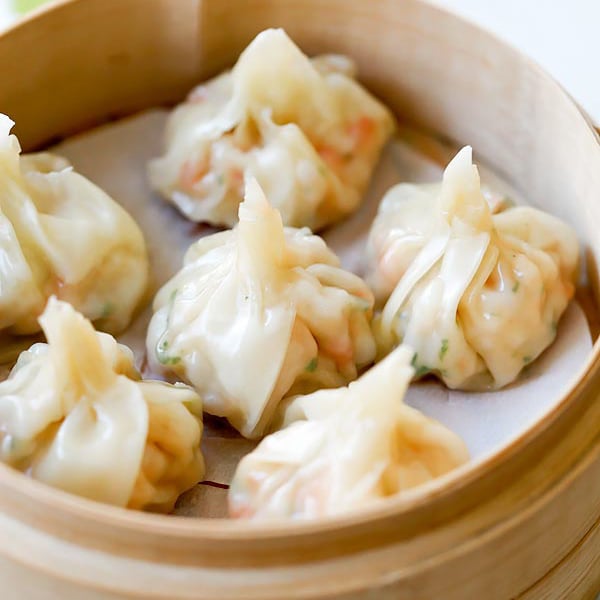 http://rasamalaysia.com/shrimp-wontons/
Blame it on the holiday season, but I haven't had much time to cook lately–endless Christmas parties and gift shopping have made my days completely occupied. However, I have to confess that I have been sort of procrastinating in kitchen chores too. Well, I guess you just have to cut me some slack; after all, it's that time of year again, so I am merely having fun outside of my kitchen.
That being said, I haven't totally gone missing in action in terms of cooking. I rummaged through my fridge today and found some leftover wonton skins (remember those fried wontons I made a few weeks ago?) and whipped up these boiled shrimp dumplings with two dipping sauces: ginger vinegar and garlic chili. They were simply delicious.
Click Images Below for Similar Recipes:
LOVE THE RECIPE & PHOTOS? PLEASE SHARE:
Sign Up for Email Updates
Enter your email for new updates: recipes, giveaways, and more!