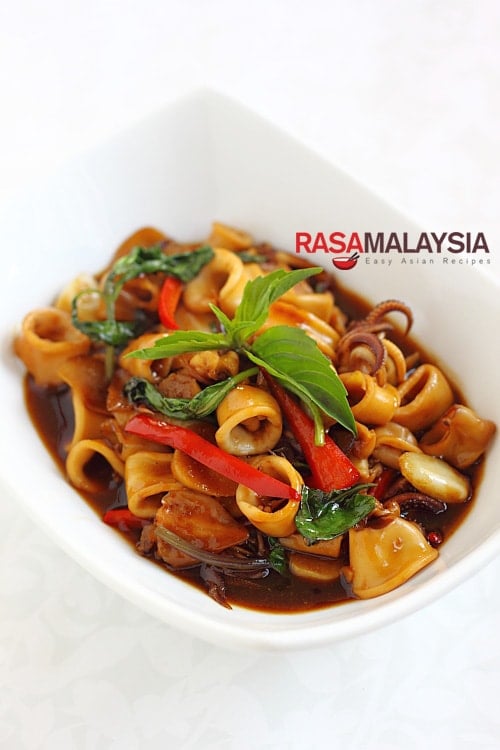 Three-Cup Squid (三杯小卷)
Ingredients:
12 oz cleaned squid, cut into pieces
6 slices peeled ginger
6 cloves garlic (skin peeled)
2 tablespoons sesame oil
1 1/2 tablespoon soy sauce
1 1/2 tablespoon Shaoxing wine or Chinese rice wine
1 1/2 tablespoon dark sweet soy sauce (Kecap Manis)
A big bunch of Thai basil leaves
1 teaspoon corn starch + 1 teaspoon water
1 red chili, deseeded and sliced
Method:
Clean the squid thoroughly, cut into pieces, rinse with cold water. Heat up a pot of water and bring it to boil. Blanch the squid for about 20 seconds. Drain and set aside.
Heat up a claypot on high heat and add the sesame oil. Add garlic and ginger and stir-fry until aromatic. Add in squid and do a few quick stirs. Add soy sauce, sweet soy sauce, and Shaoxing wine. Stir the squid to coat well with the sauce. Add basil leaves, stir, dish out and serve immediately.
Most-Pinned Recipes
Ginger Garlic Baked Chicken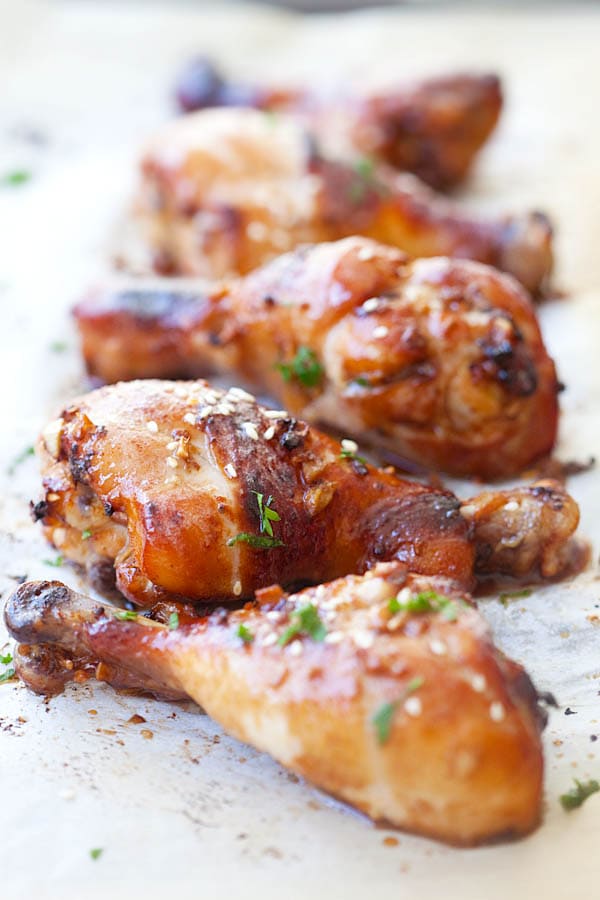 Crab Rangoon (Cream Cheese Wontons)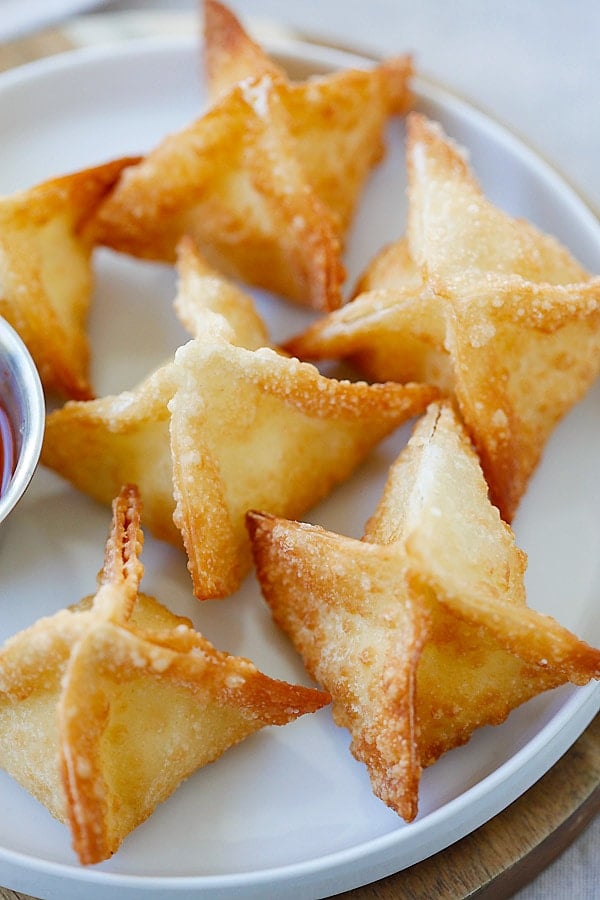 Chicken Wontons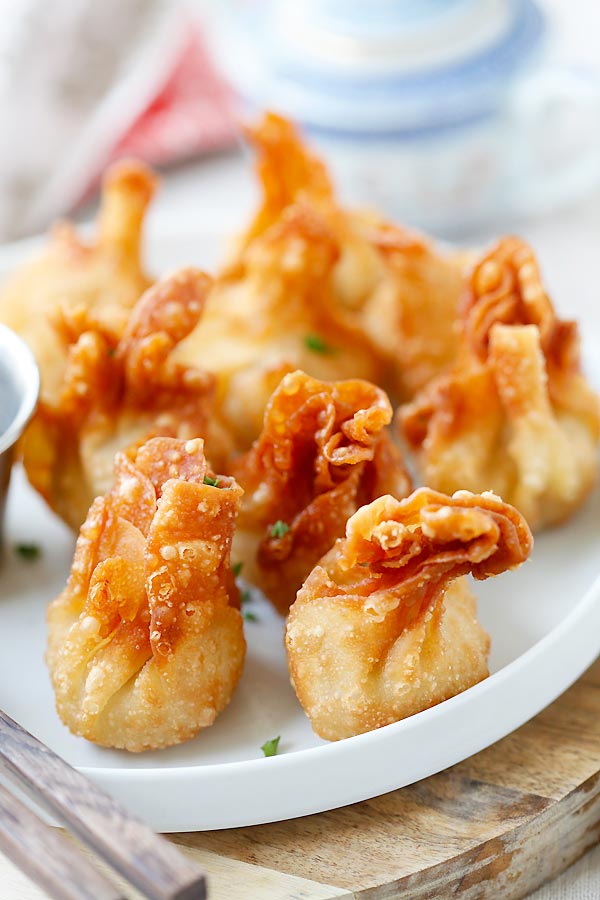 Onion Scallion Beef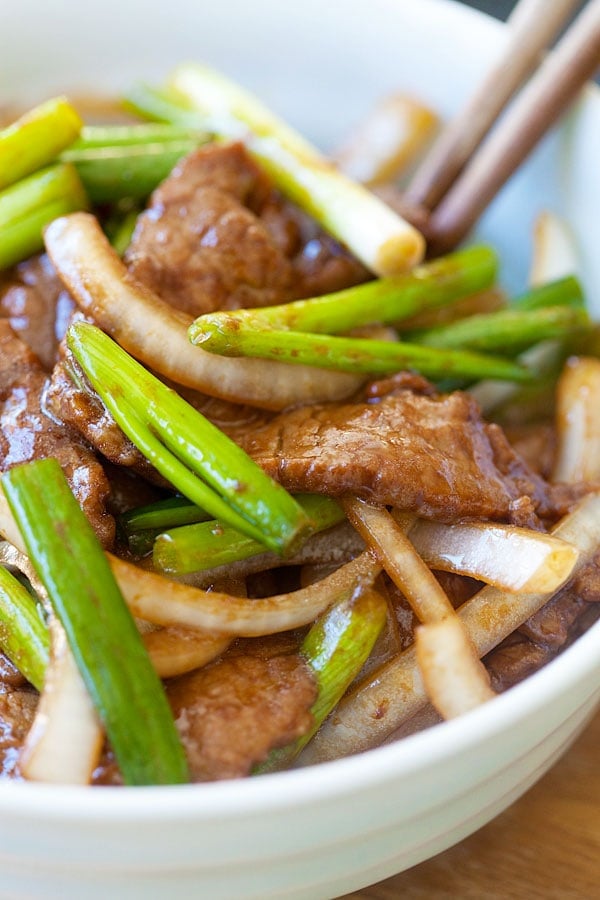 Thai Chicken Sate with Peanut Sauce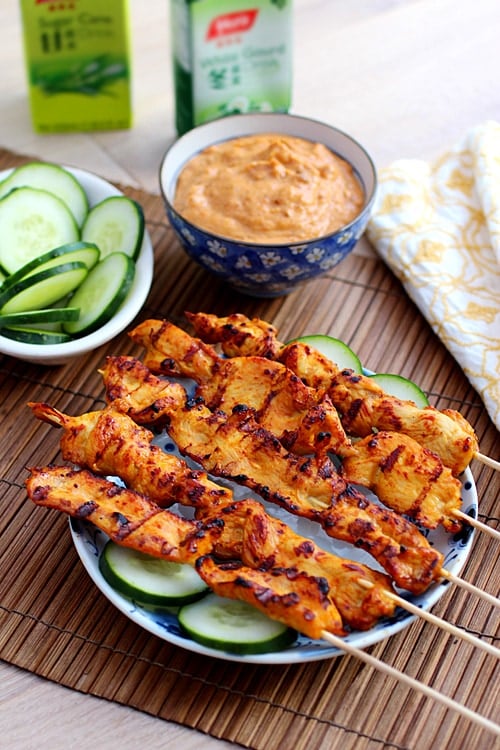 Thai Peanut Sauce