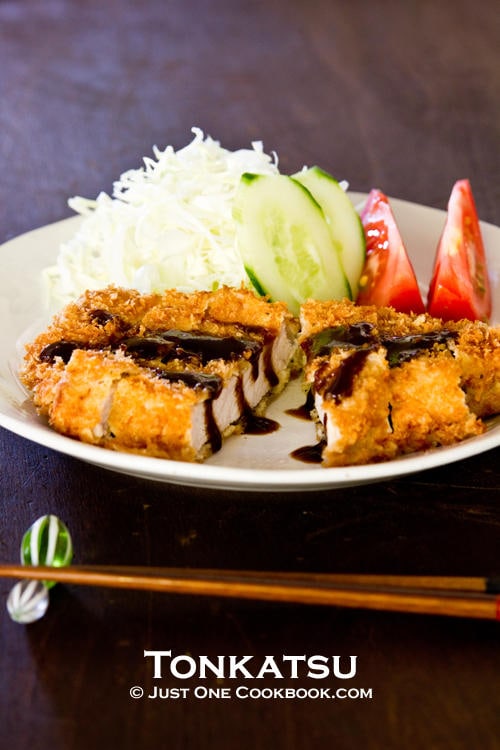 When I first started blogging five years ago, there were only a few Japanese cooking blogs, and they are mostly in Japanese. Just One Cookbook by Nami is an English food blog about Japanese cooking. As I love Japanese food, I immediately fell in love with the blog. I remember spending the whole afternoon reading Just One Cookbook when I first discovered it. Please welcome Nami to Rasa Malaysia as she shares the classic Tonkatsu recipe (Japanese pork cutlet) with us. Nothing beats learning authentic Japanese home cooking from a native. Enjoy!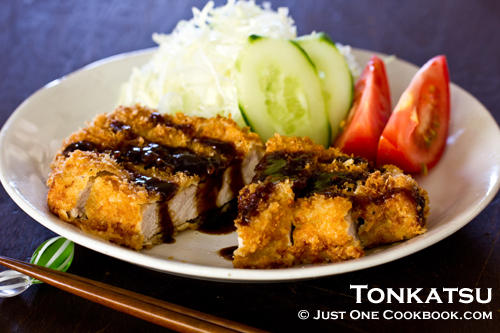 Hi everyone! My name is Nami, author of Just One Cookbook. I am an avid reader of Bee's site and I just love her recipes. Imagine my surprise and how delighted I was when Bee asked me to make a delicious Tonkatsu (Japanese deep fried pork cutlet) guest post for her dedicated readers…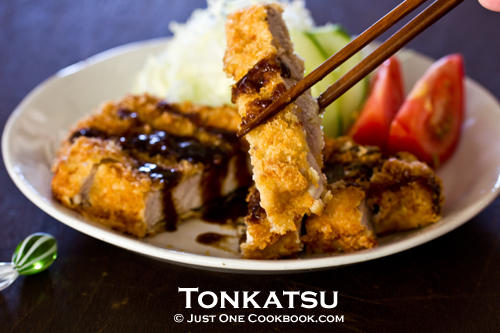 Deep frying food might scare some of you away but I've prepared an easy-to-follow recipe. It might seem complicated but the process is actually very simple. You just need to know a few tricks to make the perfect Tonkatsu, juicy on the inside and crispy on the outside. The key to great Tonkatsu is to double fry the pork. You deep fry once and let the pork sit for a bit, then deep fry again to get the ultimate crispiness. I hope you enjoy my Tonkatsu recipe at home!