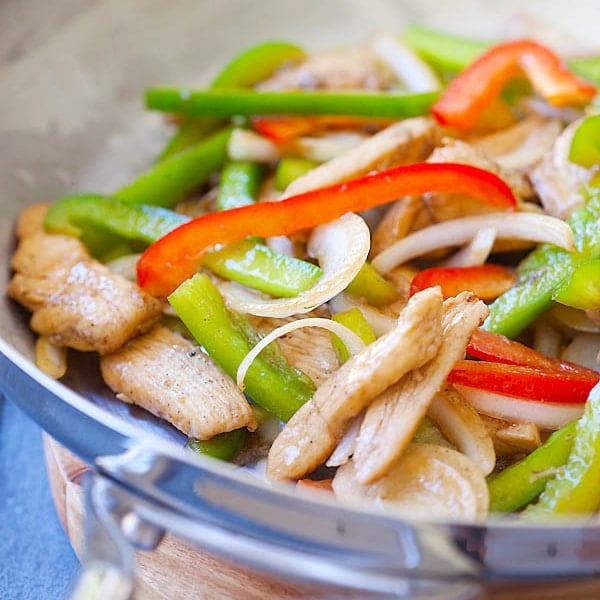 Black Pepper Chicken
Black pepper chicken is a delicious and easy recipe to make at home, with only a few ingredients: black pepper, chicken, onion and bell pepper | rasamalaysia.com
Prep time:
Cook time:
Total Time: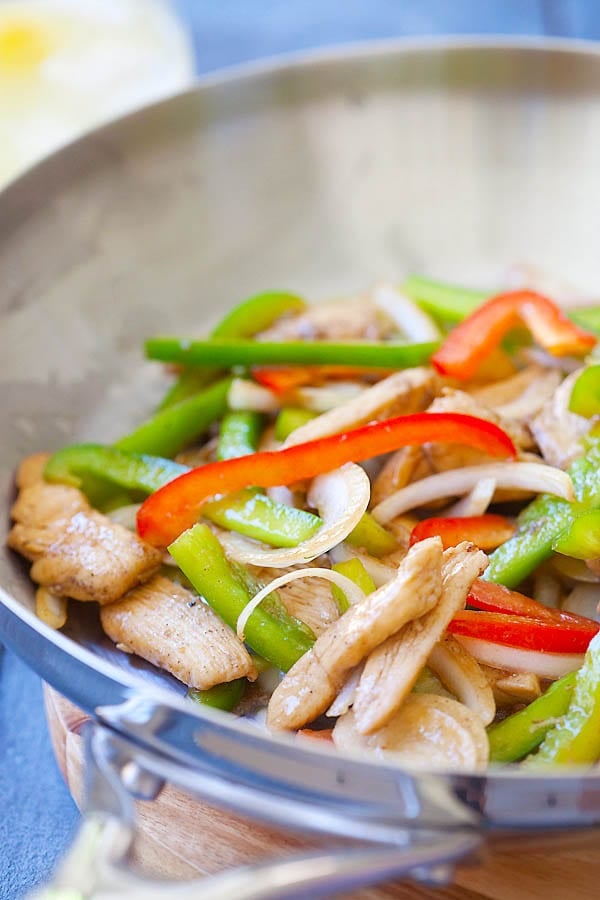 Black Pepper Chicken
Black pepper chicken is a delicious and easy recipe to make at home, with only a few ingredients: black pepper, chicken, onion and bell pepper.
I made black pepper chicken for dinner last night. It was a very spontaneous recipe but an instant hit with my family. I had a chicken breast, a bag of onions, and a green bell pepper in the fridge. Then, I thought about black pepper chicken. It's as delicious as black pepper beef, with the wonderful flavor and aromatic black pepper and the savory sauce coating each piece of chicken.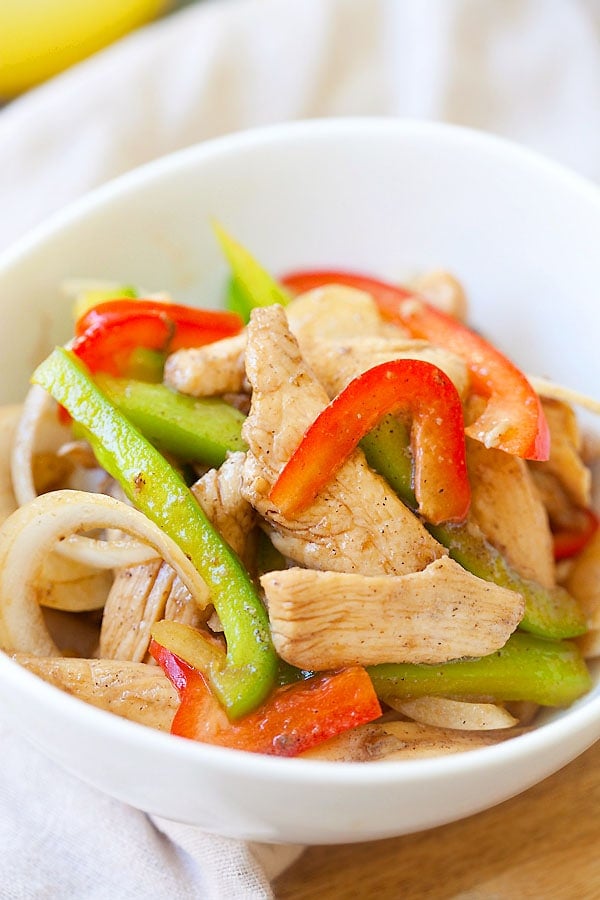 Black Pepper Chicken Recipe
Serves 2 people | Prep Time: 15 Minutes | Cook Time: 5 Minutes
Ingredients:
1 skinless and boneless chicken breast, about 8 oz., cut into thin strips
2 tablespoons oil
1 onion, sliced
1 green bell pepper, cut into strips
1 teaspoon freshly milled black pepper
2 tablespoons soy sauce, use 1 tablespoon to marinate the chicken
1/4 teaspoon sugar
1/4 teaspoon Maggi seasoning
Method:
Marinate the chicken strips with 1 tablespoon of soy sauce for 10 minutes.
Heat up a pan or skillet and add the oil. When the oil is heated, add the sliced onion and quickly stir-fry until aromatic and follow by the bell pepper and black pepper. Stir-fry for 1 minute. Stir in the chicken and continue to stir-fry until the chicken is cooked. Add in the soy sauce, sugar, Maggi sauce. Stir to combine all the ingredients well. Serve the black pepper chicken with warm steamed rice.

NEW! Menu Pairing Ideas:
Most-Pinned Recipes
Chili Lime Chicken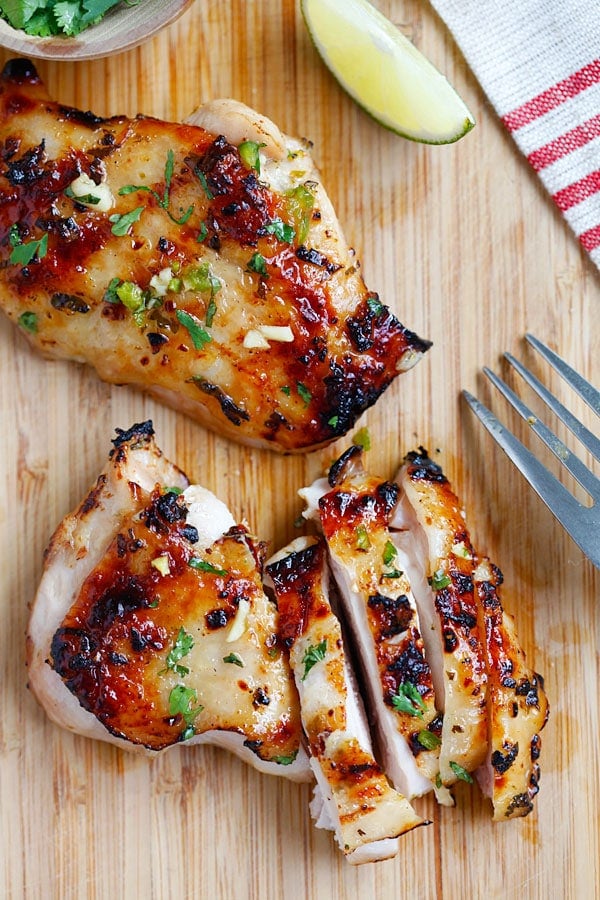 Honey Lime Chicken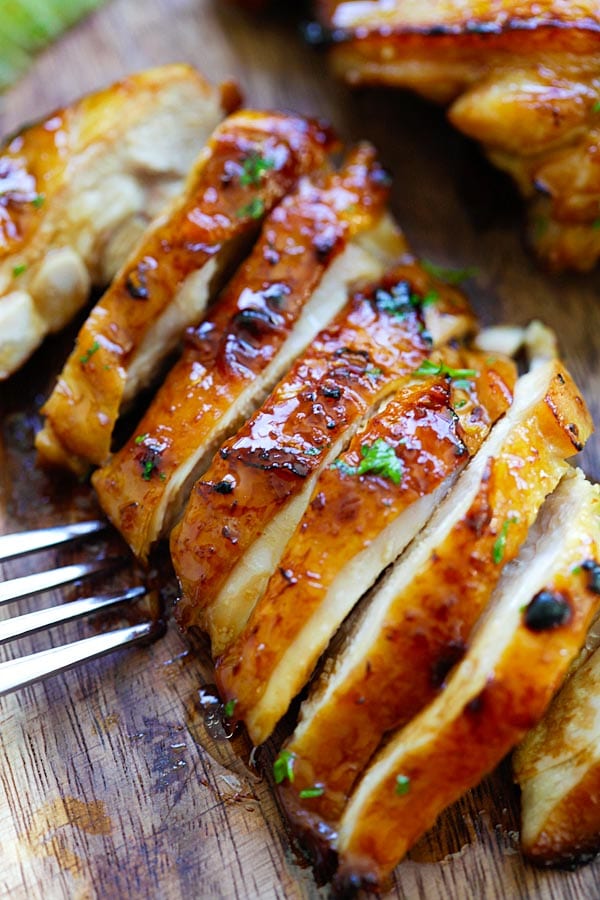 Brown Butter Garlic Honey Roasted Carrots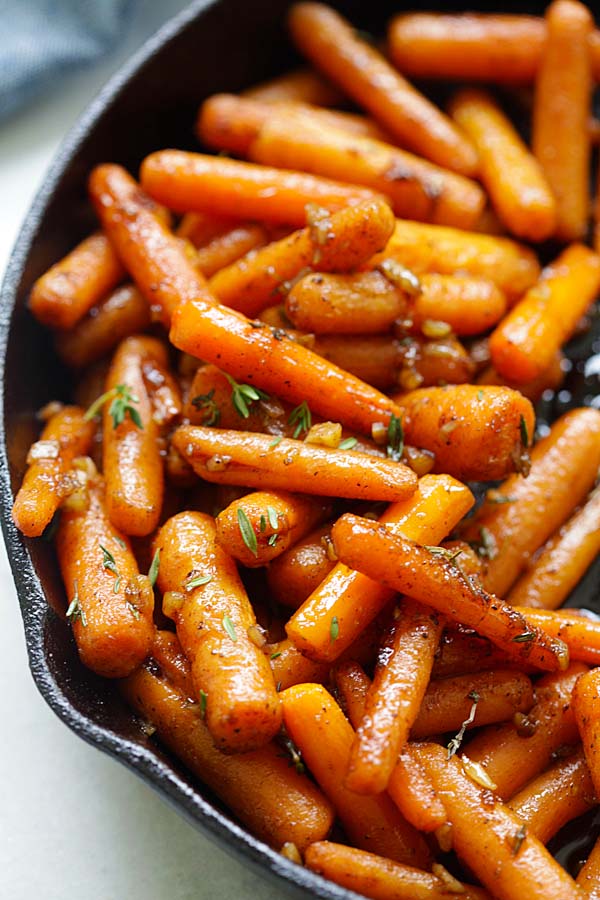 Cilantro Lime Chicken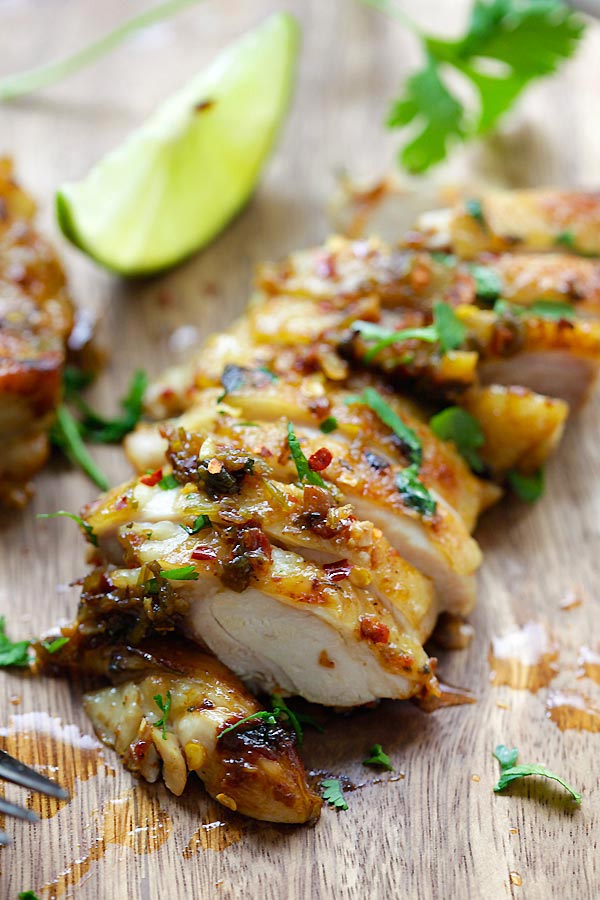 Italian Roasted Potatoes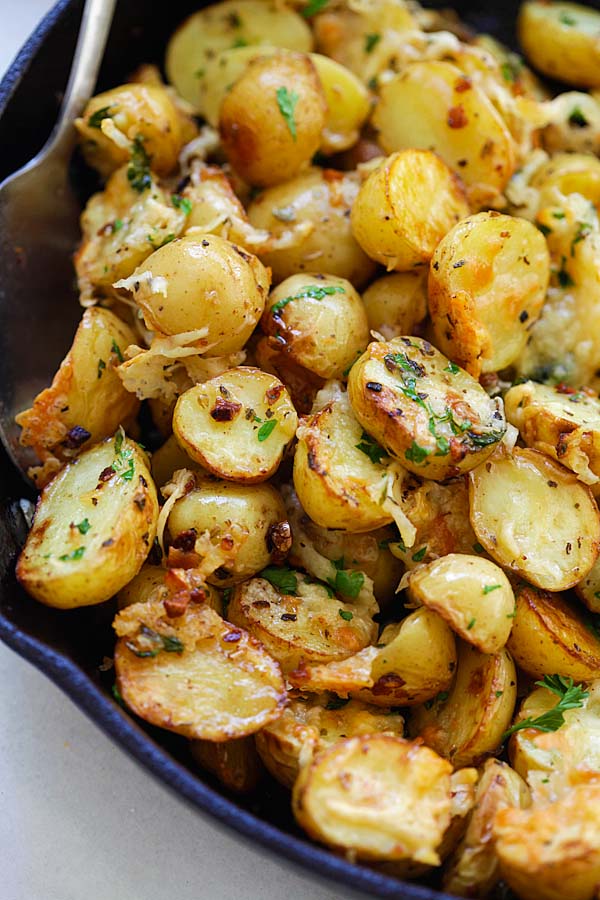 Honey Garlic Salmon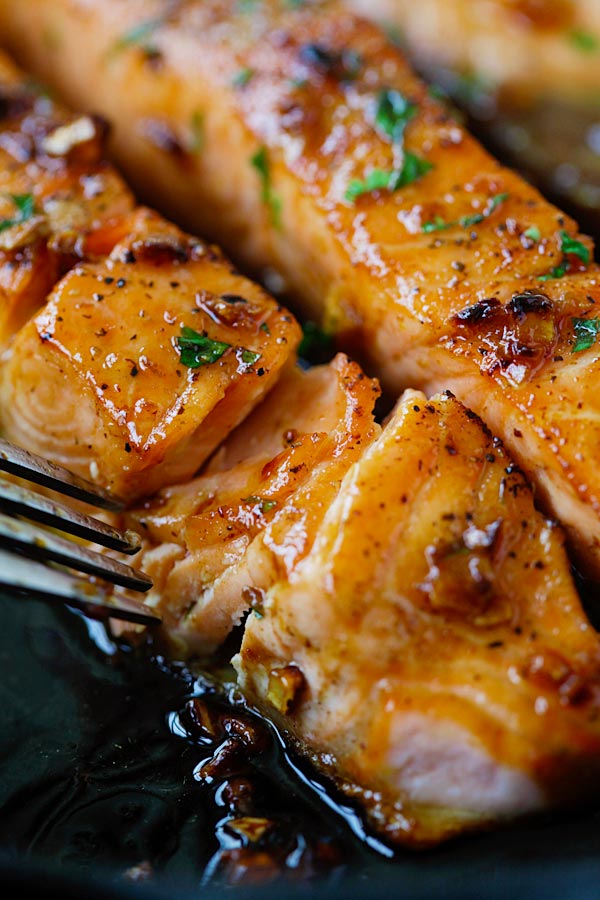 Parmesan Roasted Cauliflower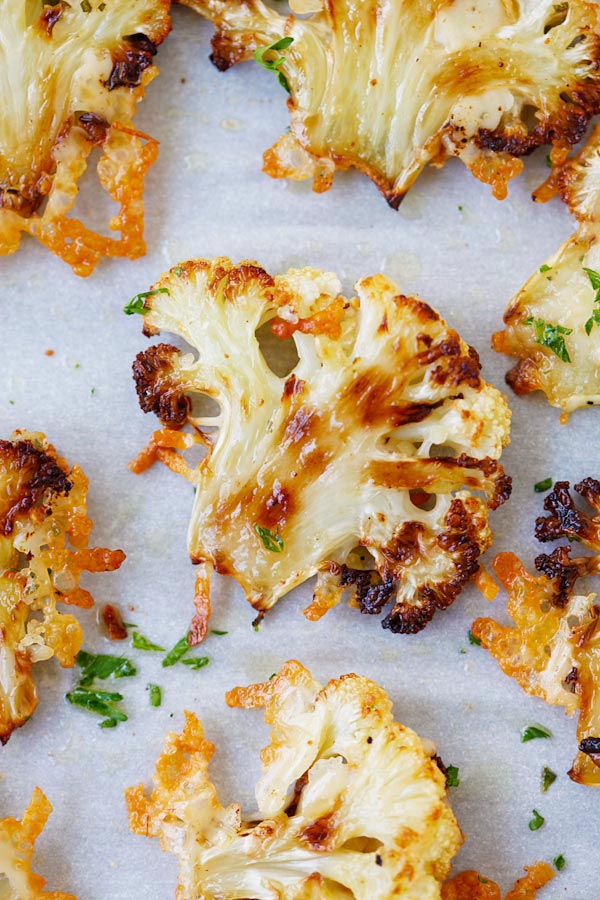 Garlic Herb Roasted Potatoes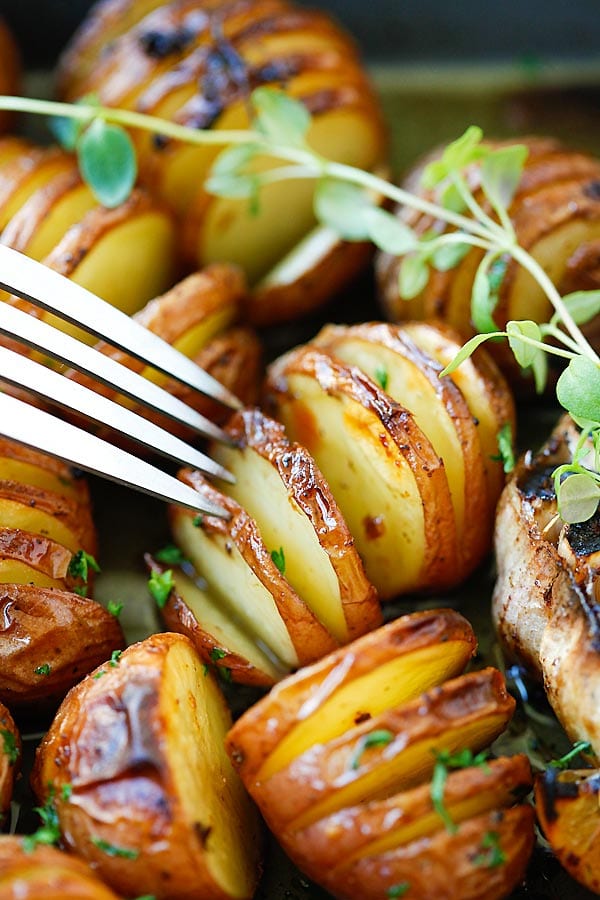 Creamy Garlic Chicken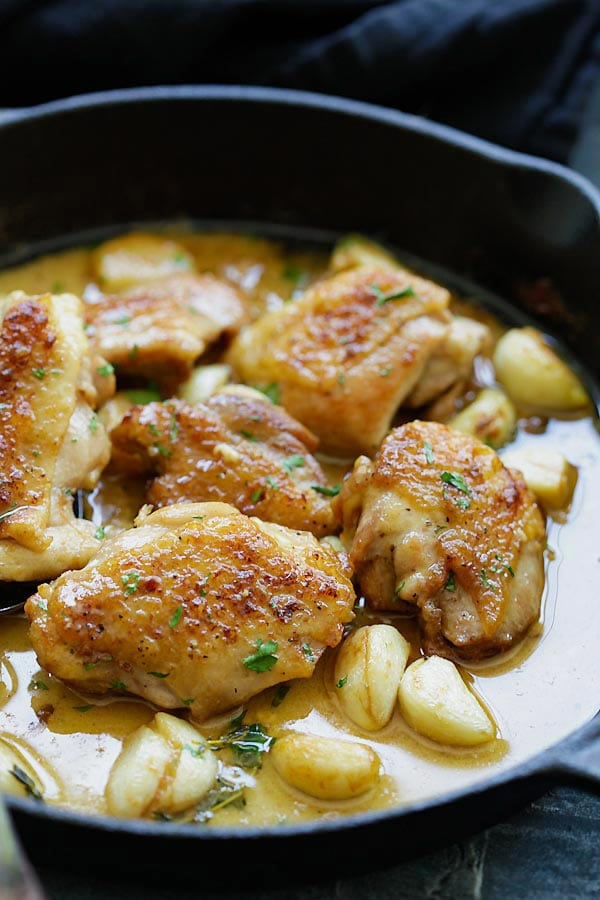 Garlic Parmesan Roasted Carrots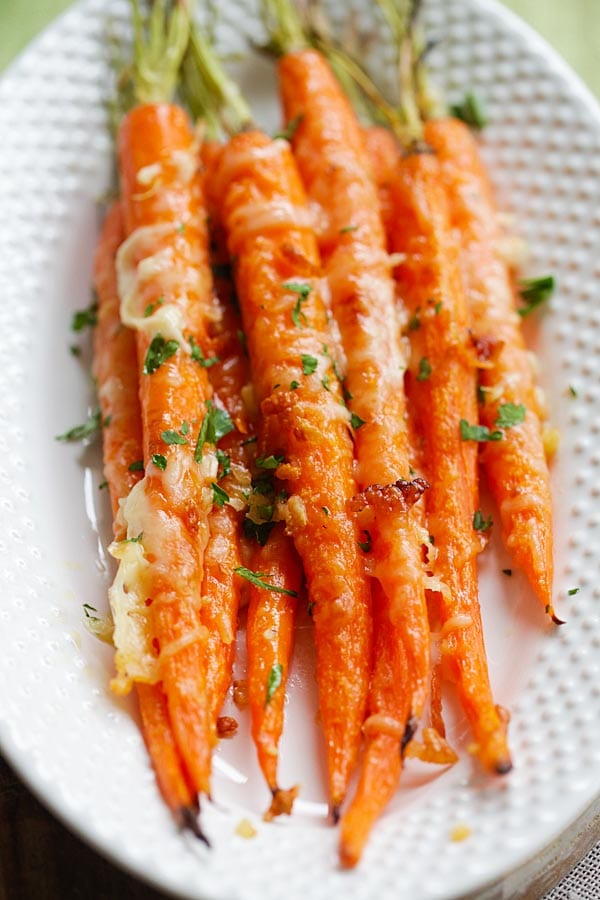 Hawaiian Shrimp Scampi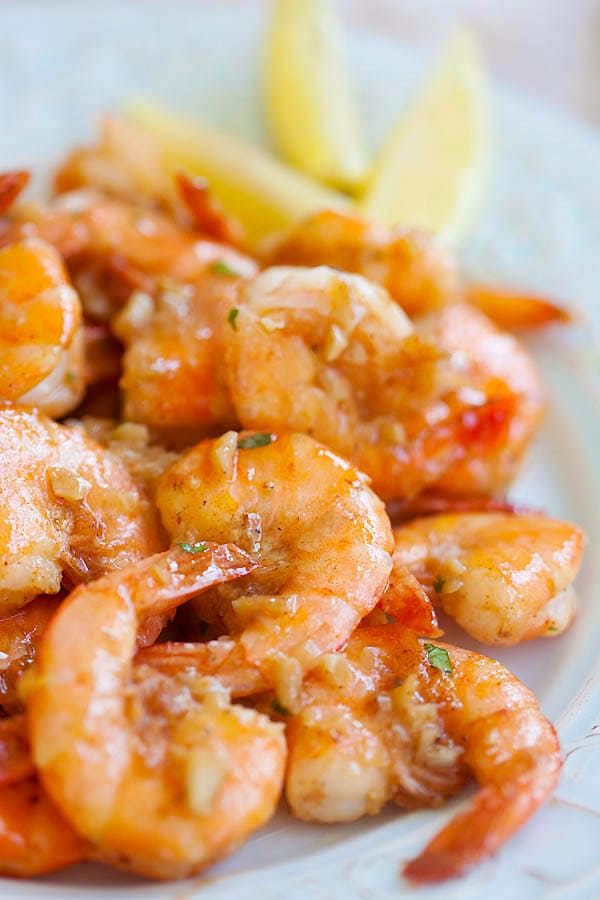 Garlic Butter Brazilian Steak