Candied Carrots - tender and delicious candied carrots that takes only 10 mins on skillet. Easy candied carrots recipe that is great anytime of the year. These carrots are coated with butter and brown sugar glaze.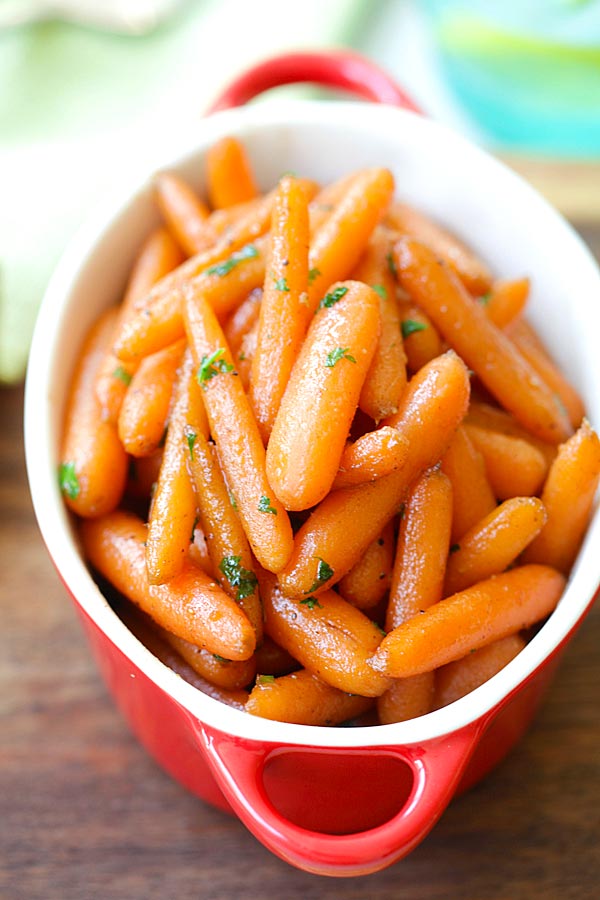 Easter is just around the corner and I have a perfect glazed carrots recipe for you. These candied carrots are so tender, sweet and delicious, a perfect side dish to serve for Easter.
Actually, this candied carrots recipe is great all year round: festive holidays or regular weeknight or weekend dinner.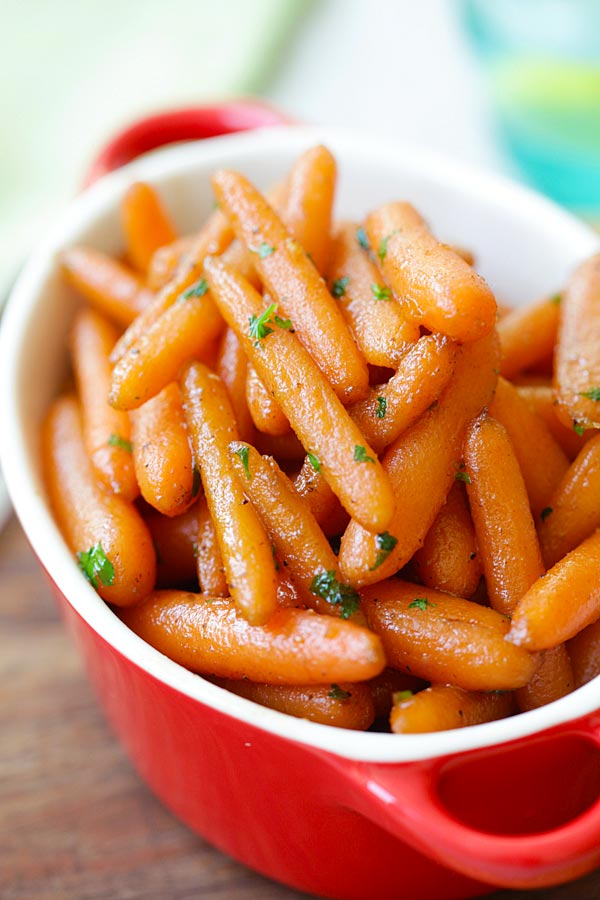 The recipe takes only 10 minutes. You caramelise the carrots in a skillet, with brown sugar so every carrot is nicely glazed with the sweetness from the sugar.
It's so quick and easy because there is no need to preheat the oven and roast the carrots.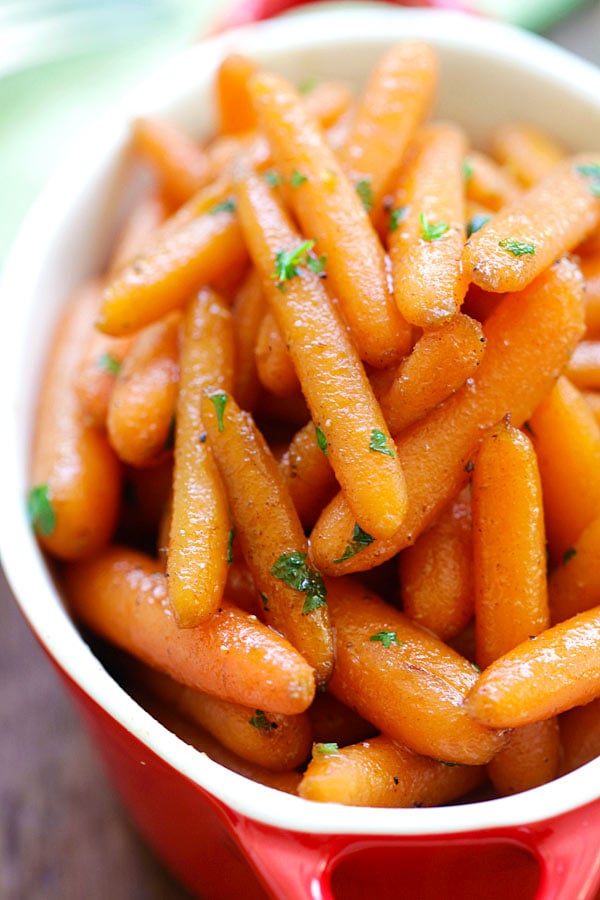 How to Make Candied Carrots with Brown Sugar Glaze
First, you boil the baby carrots in hot water, until tender, about 5 minutes. Add butter in a skillet, then make the glaze by combining the butter, brown sugar and season with salt and black pepper.
Add the boiled carrots and cook until they are nicely glazed. Don't overcook the carrots as they will continue to cook on the skillet. Serve warm.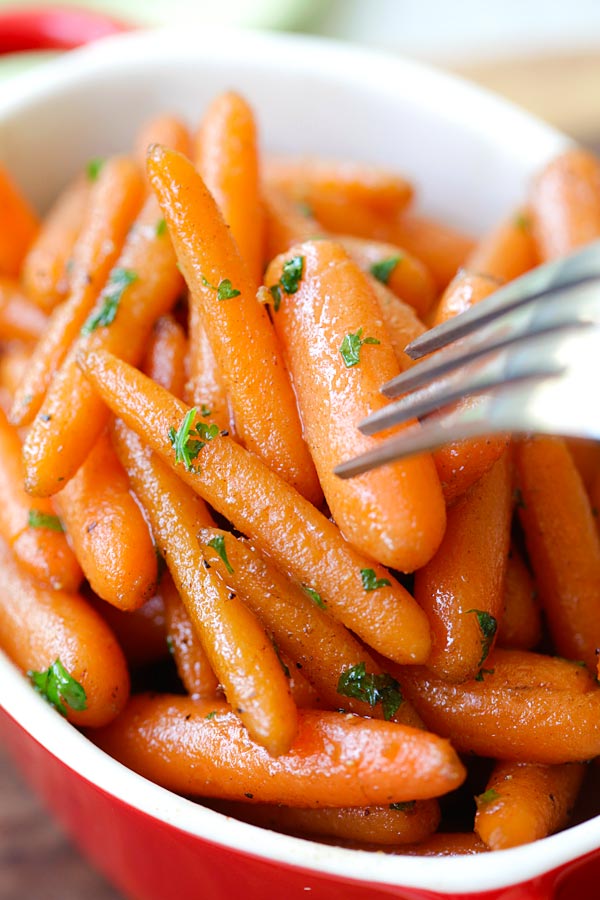 Other Recipes You Might Like