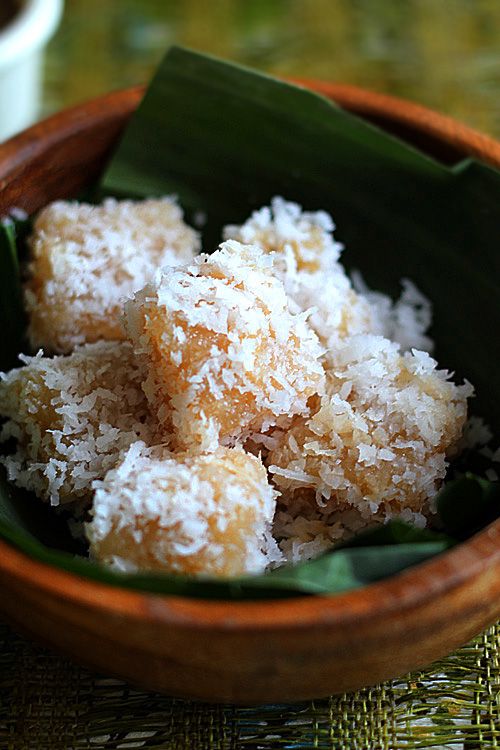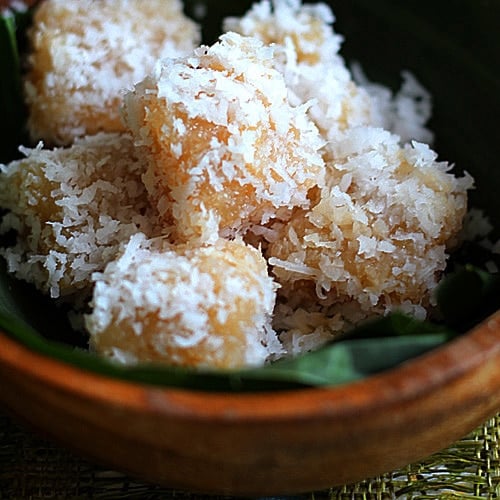 Cassava Cake with Shredded Coconut
Cassava cake with shredded coconut. This recipe is a Malaysian kuih recipe. Sweet, dainty and tasty. This cassava cake is great with coffee.
Prep time:
Cook time:
Total Time: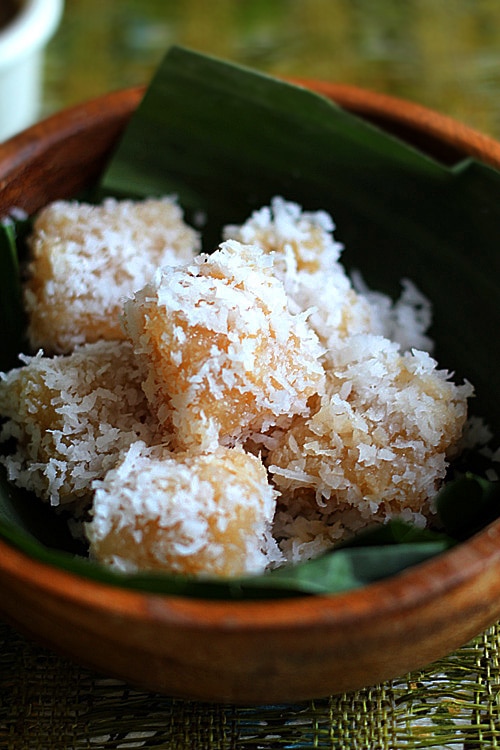 Once in a while, I have sudden cravings for kuih, or Malaysian sweet cake, which is a delicacy found in Malaysia. I usually crave for onde-onde and kuih bingka ubi (cassava cake). However, making kuih is laborious and takes a long time, and I have no patience to make these two cakes to fix my cravings, so I usually combine two recipes into one and make cassava cake with shredded coconut. The cassava cake looks just like kuih sago, but it's made with cassava instead of sago pearls or tapioca pearls.
Back home in Malaysia, whenever there is festive season, for example: Hari Raya (Aidilfitri), Malay or Peranakan weddings, various kinds of kuih are served to the guests. I grew up with my late grandmother who was a legendary kuih maker. Every wedding or festive celebration in my family was graced with endless array of colorful kuih, all cut into nice little bite-shaped shapes waiting to be devoured.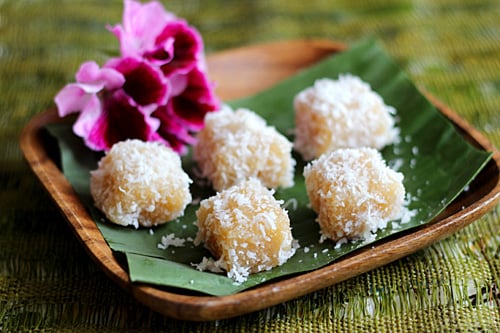 Steamed Cassava with Shredded Coconut Recipe
Serve 4 | Prep Time: 10 minutes | Cook Time: 40 minutes
Ingredients:
3.5 oz (100g) shredded coconut
1/8 teaspoons of salt
14 oz (400g) grated Cassava (Tapioca)
3 1/2 oz (100g) sugar
4 1/2 oz (125g) coconut milk
2 oz (50g) water
2 tablespoons potato starch
Pinch of salt
3-4 screwpine (pandan) leaves, cut into 4-5″ (10-12cm) length
1 banana leaf (optional)
Water, for boiling
Method:
Heat up the water in a wok/pot big enough for a 6.5″ square pan.
Combine the shredded coconut with 1/8 teaspoon salt in a stainless steel dish and steam for 3-4 minutes. Set aside to cool.
Use a food processor to mix the grated cassava, sugar, coconut milk, water, potato starch and pinch of salt until well mixed, about 30-45 seconds.
Pour the mixture into a 6.5″ (17cm) square pan. Level the top of the mixture with the base of a spoon. Layer the screwpine leaves flat on top of the mixture. Steam the cassava mixture for 35-40 minutes on medium heat.
Remove the pan from the streaming tray when it is done. Let it cool completely before cutting. Cut into small squares and toss with the shredded coconut before serving.
Serve Steamed Cassava with Shredded Coconut on the banana leaf (optional).
Cook's Notes:
You can use frozen grated cassava if you can't find fresh cassava. If using frozen cassava, squeeze out the liquid from the defrosted grated cassava before use.
This recipe calls for fresh shredded coconut or frozen shredded coconut (can be found at the frozen section at Asian grocery stores). Dry shredded coconut doesn't work well for this recipe.
You can use a round pan instead of square.

Most-Pinned Recipes
Ginger Garlic Baked Chicken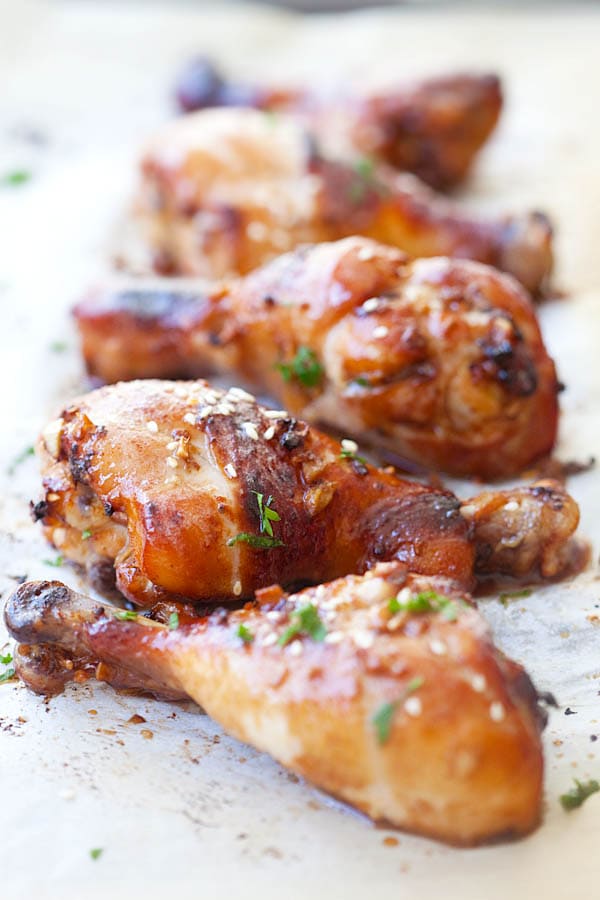 Crab Rangoon (Cream Cheese Wontons)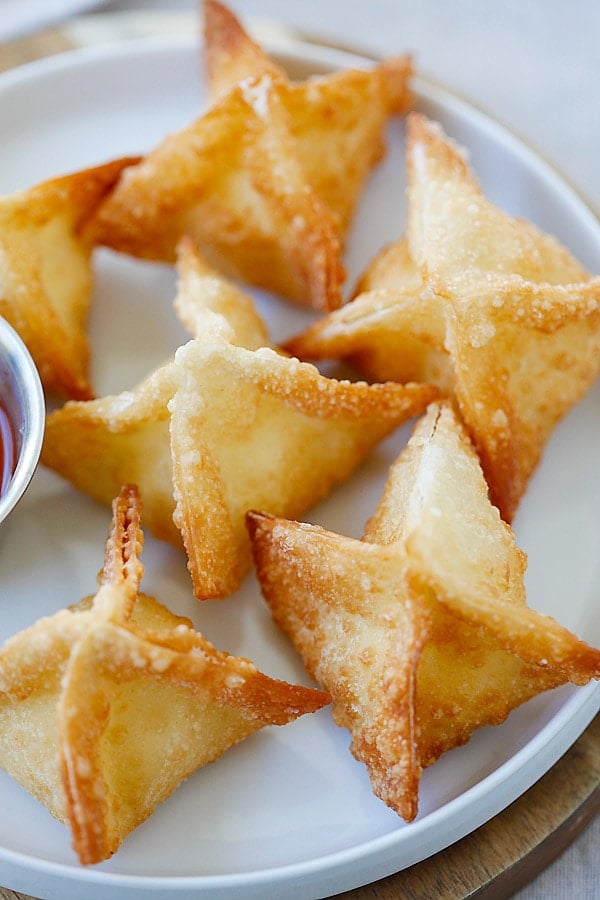 Chicken Wontons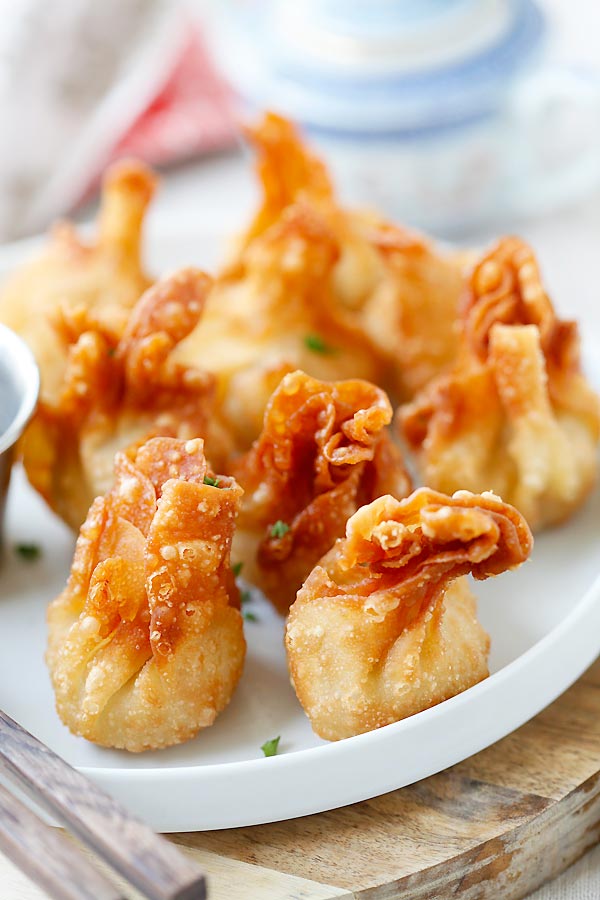 Onion Scallion Beef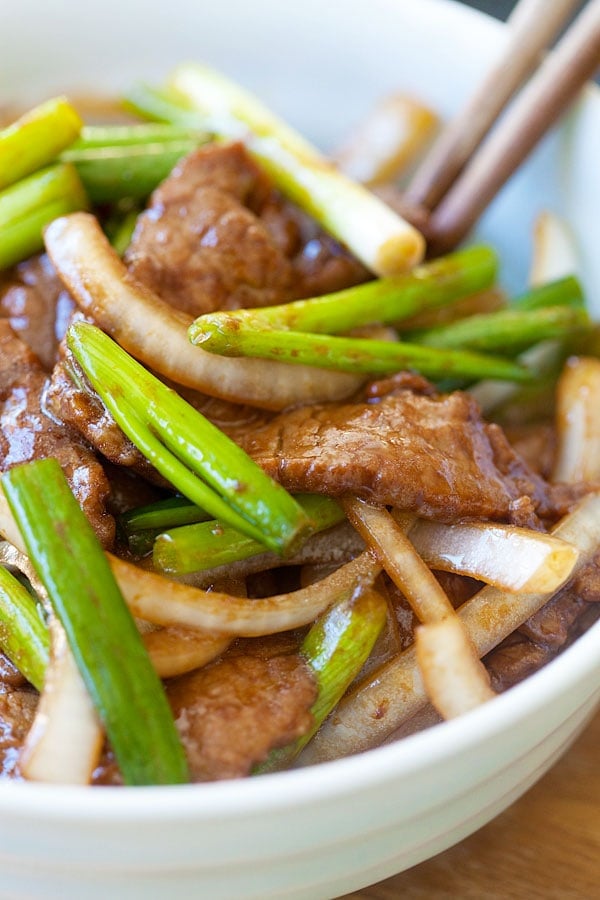 Thai Chicken Sate with Peanut Sauce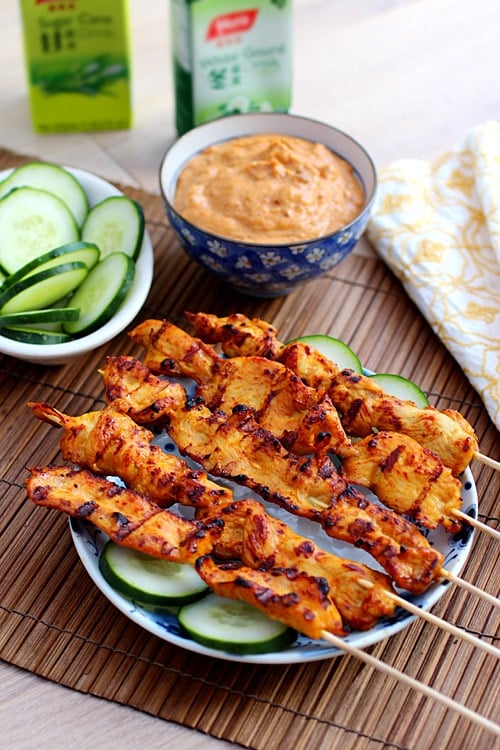 Thai Peanut Sauce