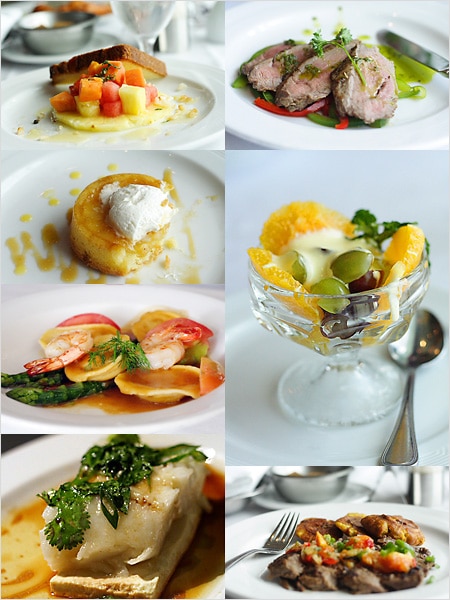 I am back from 9 days sun, fun, and food filled cruise vacation to South Caribbean (Dominican Republic, British Virgin Island, Antigua, Barbados, and St. Lucia) on Norwegian Cruise Line/NCL–which coincidentally is owned by Malaysian Star Cruise. What a blast!
I like to think of myself as a tasteful traveler, hence I have always felt skeptical about cruising. The notion of being with a shipload of 65 years olds and their horde of families who jam swimming pools and Jacuzzis while live band plays Kokomo in the background are not my definition of a great vacation. And oh, let's not forget about being fed 24/7 with really crappy "international" buffet. Cruising was never high on my travel wishlist but I decided to give it a shot after strong recommendations from my neighbor who recently celebrated their honeymoon on Norwegian Cruise Line.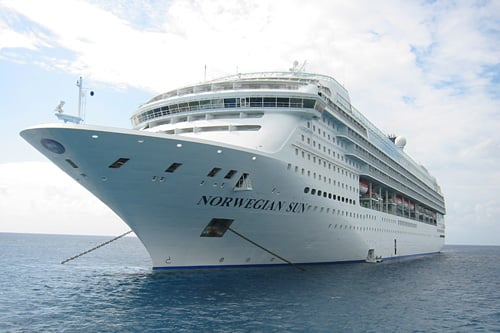 I am glad I did. This virgin voyage of mine has since changed my perception—and skepticism—about cruising. Cruising is actually not half bad. For starters, there are lots of things to do on board: gym, shows, ping pong, ball games, karaoke, gambling, even attending Photoshop classes! Cruising is also great for people who can't afford a lot of holidays but wanted to maximize each vacation with more places to see. I liked the cruise and thoroughly enjoyed the foods served on board (read: I have packed on pounds) due to my binge eating on the cruise.
The biggest selling point of Norwegian Cruise Line is "freestyle cruising." Put simply, it means there is no fixed dining time onboard and you can eat anytime, anywhere, and as many times as you want, free. There are 13 restaurants on the ship but only one serves buffet (click here to see the decadent desserts), the rest are sit-down restaurants with real menus. At the main dining room, the menu even changes daily!—a result of the collaboration between NCL and Cooking Light. There are also specialty restaurants such as French, Asian, and Steak House. In these specialty restaurants, you pay a small cover charge (average $10-$20 person for dinner, but 50% off after 9 pm) and you get really delicious food and more attentive service.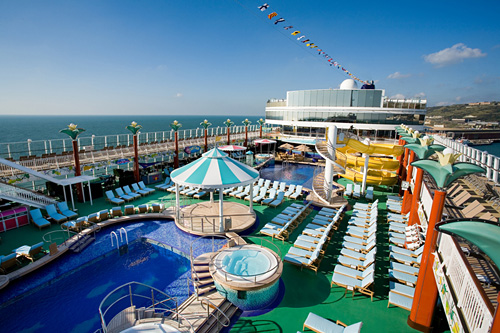 The foods served on Norwegian Cruise Line are by no means gourmet food or 5-star worthy, but they are good, considering the fact that they are cruise food. And get this: in any of the sit-down restaurants on NCL, you can order multiple items on the menu from each category if you want; 2 appetizers, 2 soups/salad, 2 entrees, 3 desserts, sure, why not?! All you have to do is ask. Case-in-point: one night I requested an extra lobster tail for my main entrée and the waiter brought me two! Now, that's what I call "Exceed Expectations" on my customer satisfaction card!
I only have one advice to give: if you are a foodie, you might want to book your next cruise on NCL, the only caveat is I can't guarantee you will maintain your current waistline.