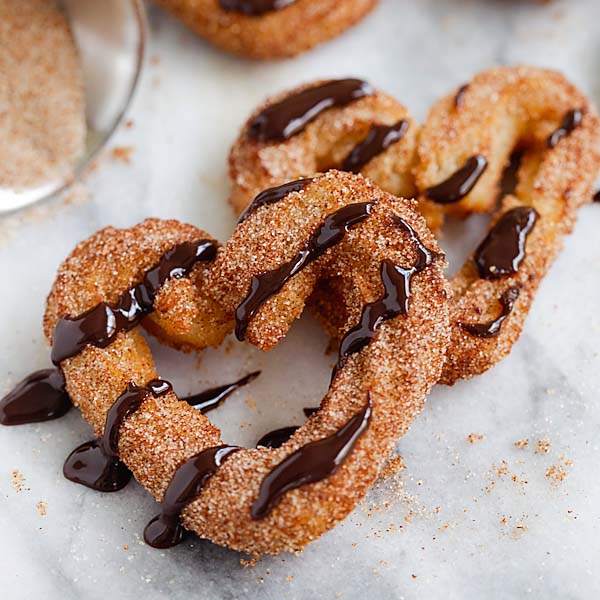 Easy Churros
Easy Churros – fail-proof homemade churro recipe that you can make every day Drizzled with chocolate sauce and into heart shapes, so good
Prep time:
Cook time:
Total Time: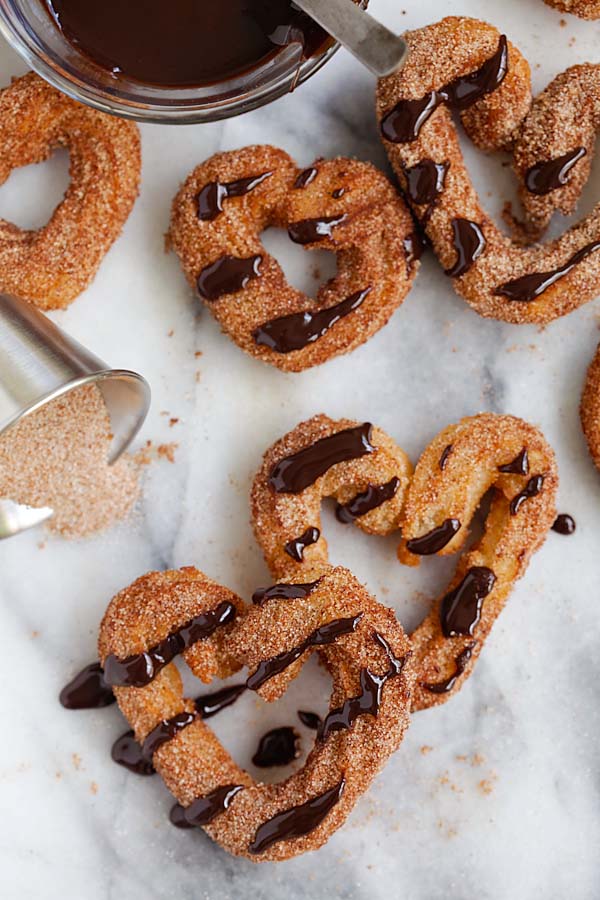 Easy Churros
Easy Churros – fail-proof homemade churro recipe that you can make every day Drizzled with chocolate sauce and into heart shapes, so good!
With Valentine's Day just days away, we made these churros into heart shapes, and drizzled them with rich and creamy chocolate sauce. What a great idea, now that's a versatile churros recipe that you can use anytime of the year, and for special occasions, too!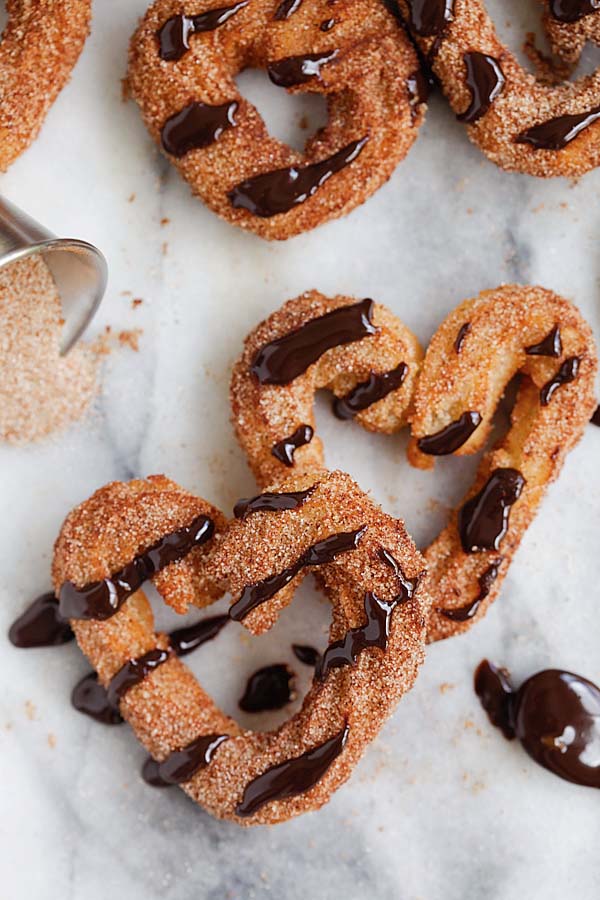 Easy Churros Recipe
Serves 4 | Prep Time: 15 Minutes | Bake Time: 6 Minutes
Source: Super Golden Bakes
Contributor: Kendoll Baldwin
Ingredients:
Churros:
1 cup water
3 tablespoons sugar
1/2 teaspoon salt
2 tablespoons unsalted butter
1 cup all-purpose flour, sifted
Vegetable cooking oil, for frying
Cinnamon Sugar:
1/2 cup granulated sugar
1 1/2 teaspoons ground cinnamon
Chocolate Sauce:
3 1/2 oz. milk chocolate, chopped
1/2 cup heavy whipping cream
Method:
Mix the sugar and cinnamon together. Set aside. Line a tray with parchment paper.
Heat the water, sugar, salt and butter in a saucepan over medium heat. Bring to a boil then turn heat off and immediately add all the flour. Stir the flour vigorously with a wooden spoon until the dough forms a ball. Set aside for to cool down a little but pipe while the dough is still warm and pliable. Fit a large piping bag with a large closed star tip. Spoon the dough into the bag and carefully pipe the hearts on the tray.
Heat the vegetable oil in a pot to 375F. Lower the hearts into the oil using a wooden spoon (to keep the shape well). Use chopstick to flip and fry until golden brown. Drain on kitchen towels and then roll the churros in the cinnamon sugar.
To make the chocolate sauce, heat the cream until just boiling then pour it over the chopped chocolate. Stir until the chocolate is melted. Drizzle is over the churros or dip the churros in the sauce. Serve warm.
Cook's Note:
Draw hearts on the parchment paper as a template, then pipe the churro into heart shape by tracing the drawing.
Most-Pinned Recipes
Brownie Butter Cake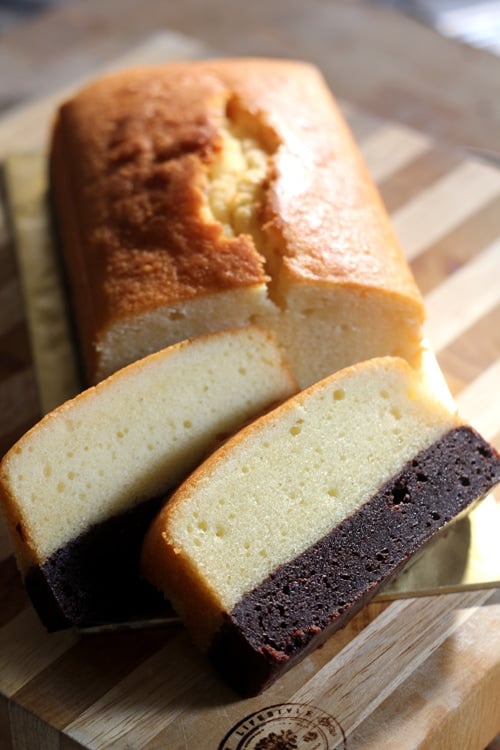 Nutella Cheesecake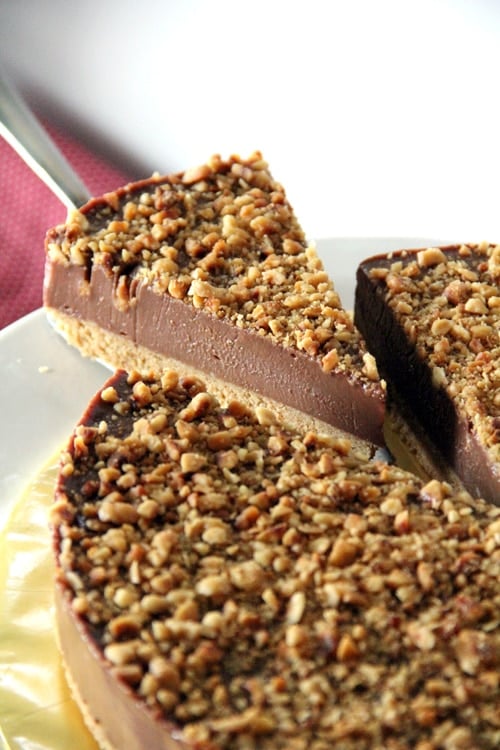 Chocolate Chip Cookie Dough Cheesecake Bar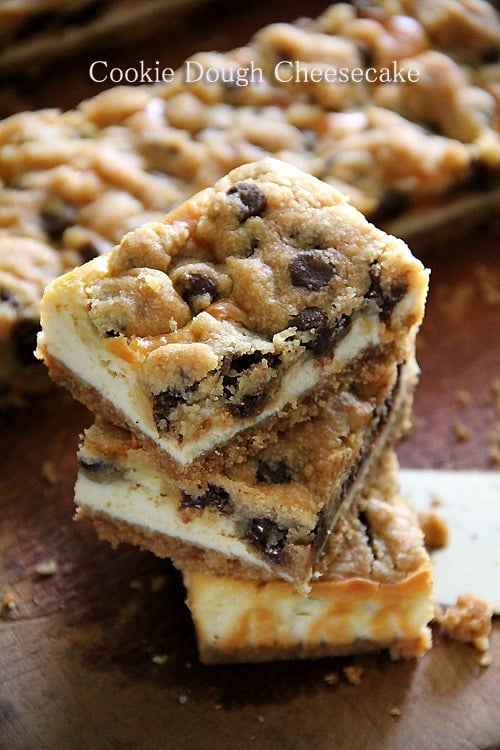 Butter Cake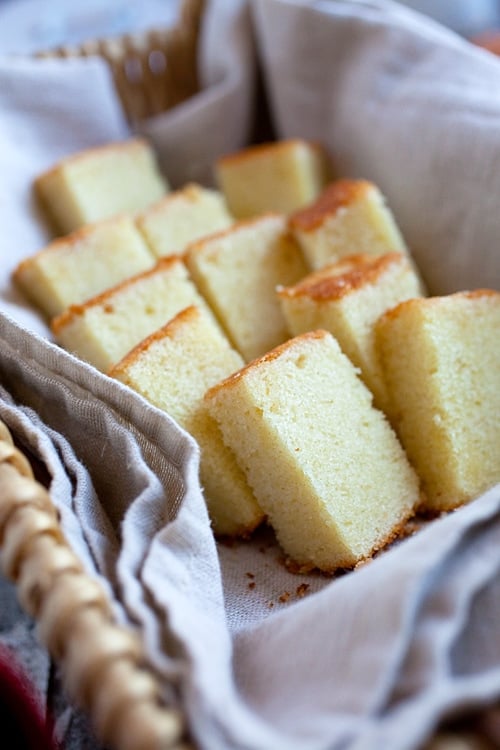 Peanut Butter Cheesecake Brownies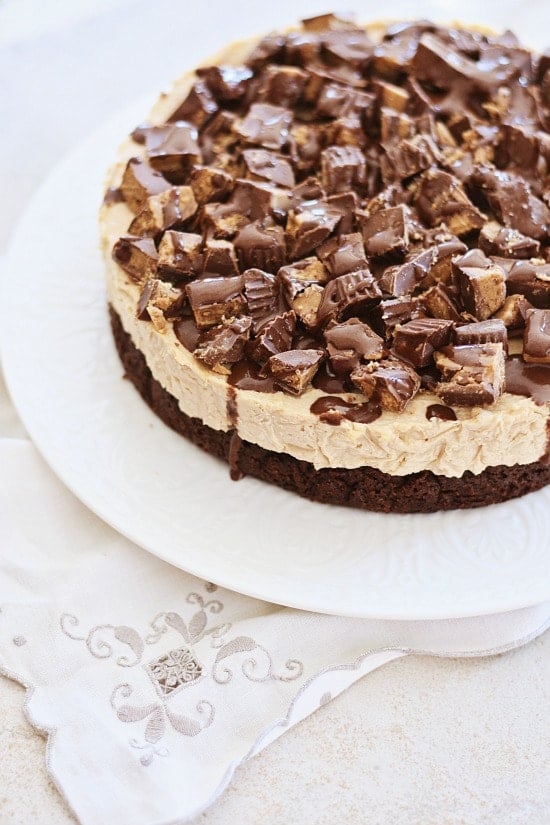 Meyer Lemon Pound Cake