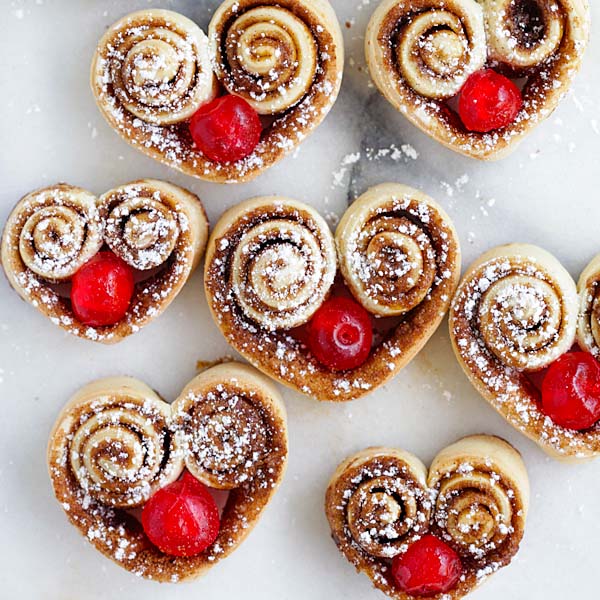 Heart-Shaped Cinnamon Rolls
Heart Shaped Cinnamon Rolls – the cutest and best cinnamon rolls ever, made into heart shape and stuffed with red cherries. So adorable
Prep time:
Cook time:
Total Time: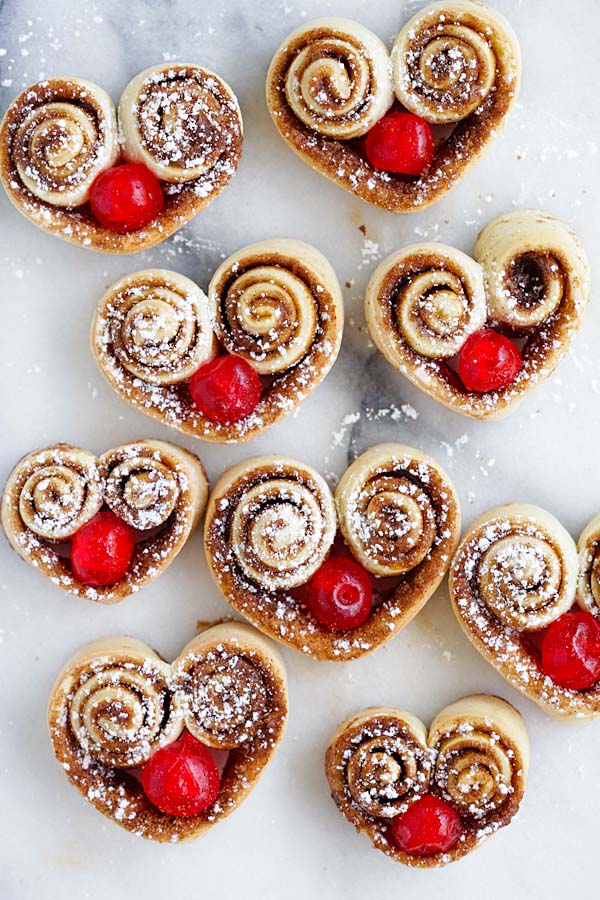 Heart-Shaped Cinnamon Rolls
Heart-Shaped Cinnamon Rolls – the cutest and best cinnamon rolls ever, made into heart shape and stuffed with red cherries. So adorable!
I used maraschino cherry which is preserved and sweetened cherry. Stuff it inside each cinnamon roll and serve the rolls as breakfast on Valentine's Day. I am very sure your Valentine's will be so happy that you make these cinnamon rolls.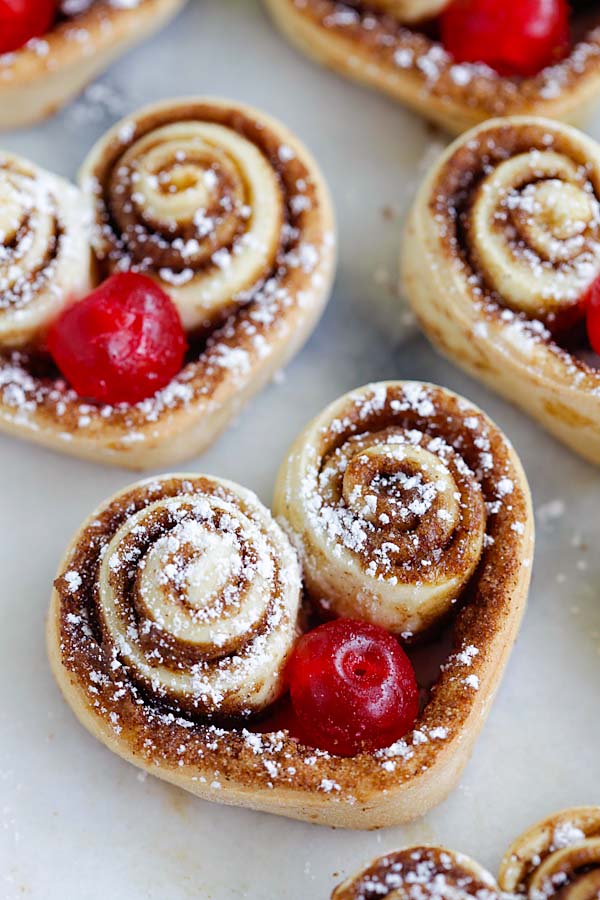 Heart Shaped Cinnamon Rolls
Serves 4 | Prep Time: 45 Minutes | Bake Time: 12 Minutes
Adapted from: Style Me Pretty
Contributor: Kendoll Baldwin
Ingredients:
3/4 cup milk
1/3 cup butter
3 1/4 cups all-purpose flour
1/4 cup sugar
1/2 teaspoon salt
1 packet active quick rise yeast
1 large egg
4 tablespoons butter, melted
3/4 c brown sugar, packed
2 tablespoons cinnamon
Maraschino cherry
Powdered sugar
Method:
In a saucepan over medium heat, add the milk and butter. Stir until melted & remove from heat.
In a mixing bowl, combine 2 1/4 cups flour, sugar, salt. Add the yeast and the milk mixture. Stir to combine well, then add the egg and mix well.
Using the dough hook attachment on your mixer, knead while slowly adding in 1 cup of flour until the dough forms a ball & pulls away from the edges of the bowl. You can also knead by hand.
Let the dough rest for 10 minutes. Preheat oven to 350F.
On a floured surface, roll out the dough into a rectangle. Spread melted butter on top. Combine cinnamon and sugar, then sprinkle the mixture on top of the dough.
Cut the dough into 10 strips and make each strip into a heart shape. Transfer the cinnamon roll onto a baking sheet lined with parchment paper. Cover the rolls with a damp towel and allow to rise 25 minutes.
Place a cherry into each cinnamon roll. Bake 10-12 minutes, or until slightly golden. Dust with powdered sugar and serve warm.
Most-Pinned Recipes
Brownie Butter Cake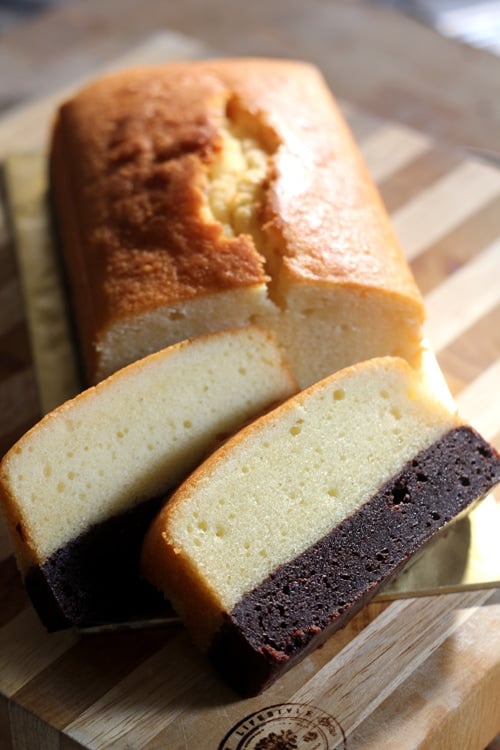 Nutella Cheesecake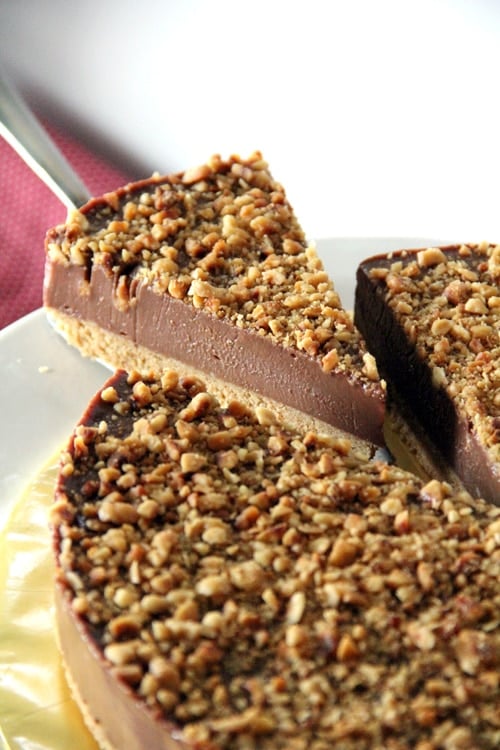 Chocolate Chip Cookie Dough Cheesecake Bar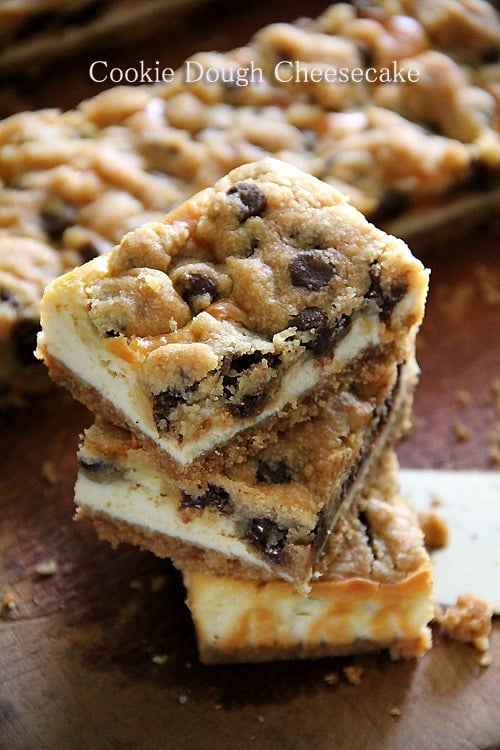 Butter Cake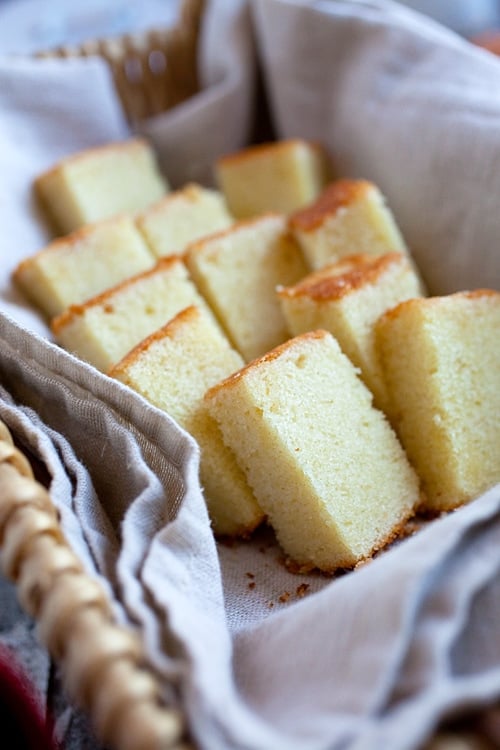 Peanut Butter Cheesecake Brownies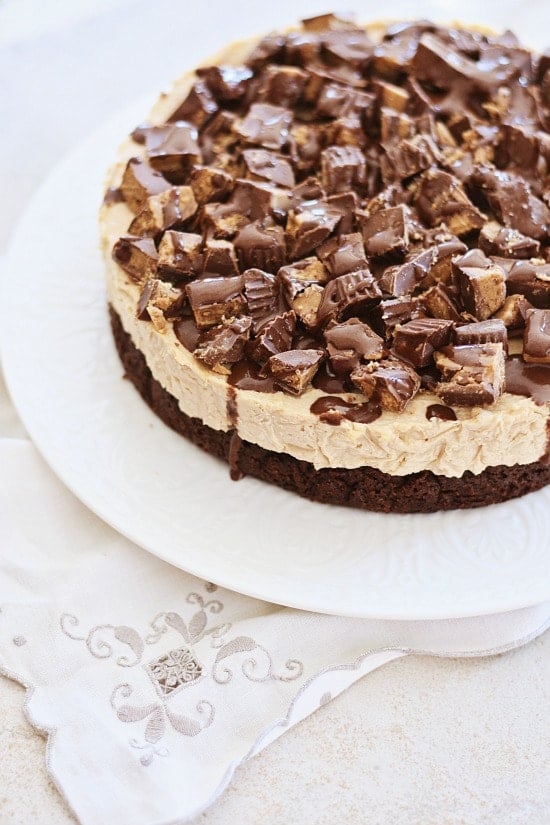 Meyer Lemon Pound Cake