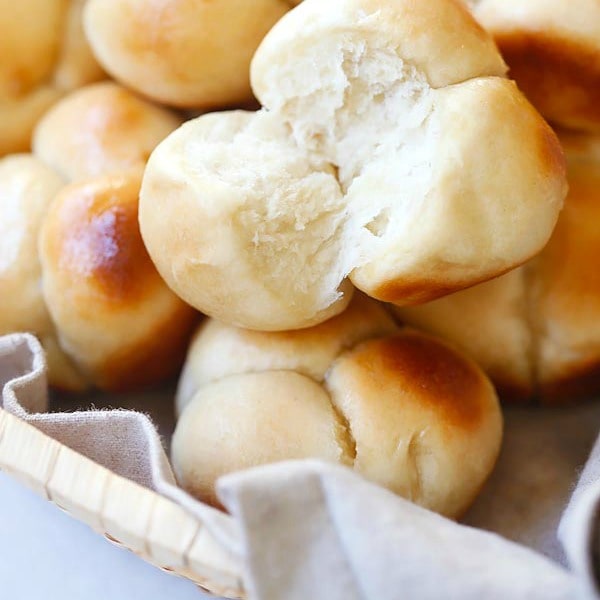 Honey Butter Cloverleaf Rolls
Honey Butter Cloverleaf Rolls – soft, buttery, and sweet pull-apart cloverleaf rolls. Amazing homemade rolls that is perfect for family dinners | rasamalaysia.com
Prep time:
Cook time:
Total Time: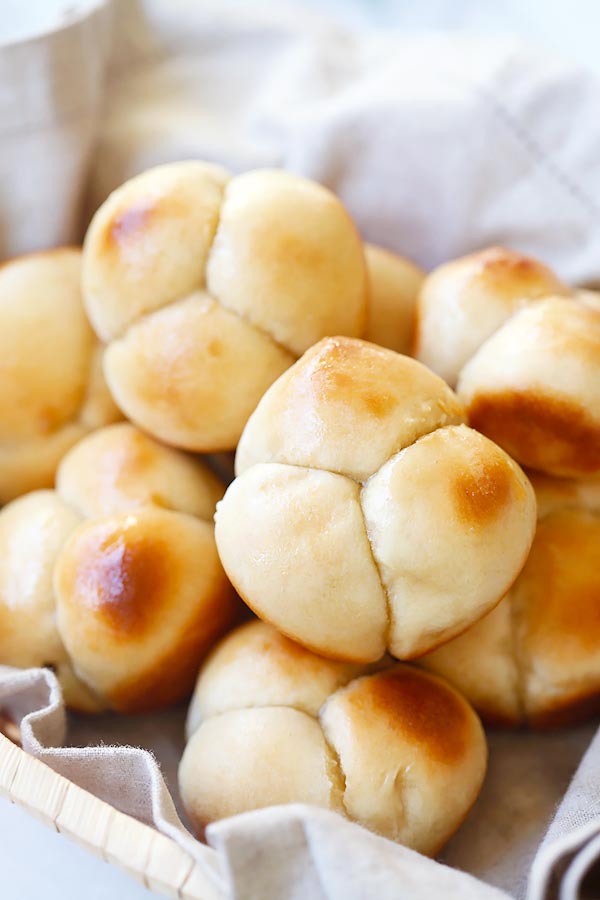 Honey Butter Cloverleaf Rolls
Honey Butter Cloverleaf Rolls – soft, buttery, and sweet pull-apart cloverleaf rolls. Amazing homemade rolls that is perfect for family dinners.
For these honey butter cloverleaf rolls, I turned to Brown Eyed Baker, she learned the recipe from Cook's Illustrated Holiday Baking 2012. I gathered the ingredients and actually spent time to make the rolls. My son loves the combination of honey butter so I brushed the honey butter mixture on top of the cloverleaf rolls when they were out of the oven. The end results were these glossy, shiny, sweet, buttery, and adorable looking cloverleaf rolls.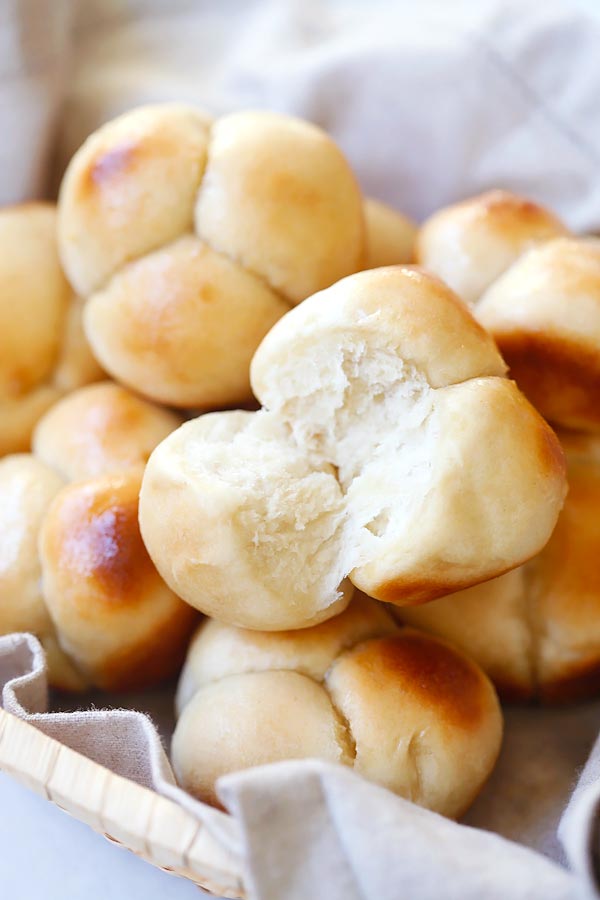 Honey Butter Cloverleaf Rolls Recipe
Yields 12 | Prep Time: 1 Hour 45 Minutes | Cook Time: 15 Minutes
Recipe Sources: Brown Eyed Baker & Cook's Illustrated Holiday Baking 2012
Ingredients:
3/4 cup (6 ounces) skim milk, warmed to 110 degrees F
2 tablespoons granulated sugar
2 1/4 teaspoons (1 packet) instant yeast
1 egg, at room temperature
1 egg yolk, at room temperature
3 1/2 cups (17 1/2 ounces) all-purpose flour
2 teaspoons salt
10 tablespoons (5 ounces) unsalted butter, cut into 10 pieces and softened
2 tablespoons (1 ounce) unsalted butter, melted, divided
1 tablespoon honey
Method:
Whisk together the milk, sugar and yeast in a small bowl or liquid measuring cup, then whisk in the egg and egg yolk to combine.
In a stand mixer using a dough hook, mix the flour and salt briefly until combined. With the mixer on low speed, add the milk mixture in a steady stream and knead until a dough begins to form, about 1 minute. Increase the speed to medium and add the softened butter, one piece at a time, until incorporated. Continue to knead the dough until it is smooth and comes away from the sides of the bowl, about 10 minutes. (Alternatively, you can mix and knead by hand if you do not have a stand mixer with a dough hook.)
Turn the dough out onto a lightly floured surface and knead briefly to form a smooth ball. The dough might appear slightly sticky, but resist adding more flour while you are kneading. Transfer the dough to an oiled bowl and turn it so that the ball of dough is evenly coated in oil. Cover with plastic wrap and place in a warm, draft-free area until it has doubled in size, about 45 minutes.
Brush a 12-cup muffin tin with 1 tablespoon of the melted butter. Punch down the dough on a lightly floured work surface. Divide the dough into 36 equal pieces. (The easiest way to do this is by weighing them out on a kitchen scale, but you could also divide the dough into thirds, then roll each one out into an 18-inch rope and then cut each rope into 12 equal pieces). On a clean surface, roll each piece into a smooth ball. Place 3 balls, seam side down, in each muffin cup.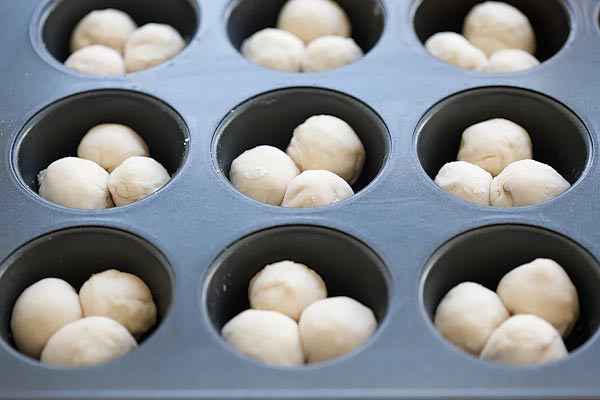 (Make-Ahead Note! The assembled muffin tin can be wrapped in plastic wrap and refrigerated for up to 24 hours. Let the dough sit at room temperature for 30 minutes before baking.)
Cover the muffin tin loosely with plastic wrap and let rest in a warm, draft-free area until doubled in size, about 20 minutes.
Meanwhile, preheat the oven to 375 degrees F.
Remove the plastic wrap from the rolls. Bake the rolls until golden brown, about 15 minutes, rotating the pan halfway through baking. Mix the remaining 1 tablespoon melted butter with the honey, and brush on the surface of the rolls. Serve warm.
Cook's Note:
Do not substitute 1%, 2% or whole milk for the skim milk in the recipe.

NEW! Menu Pairing Ideas:
Trending Now
Easy Donut Holes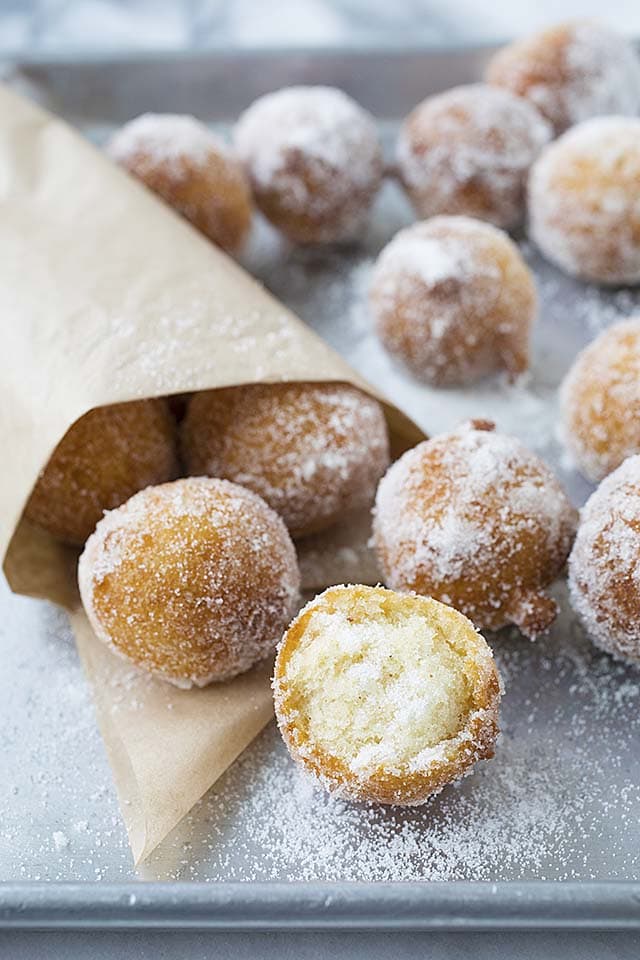 Pumpkin Cheesecake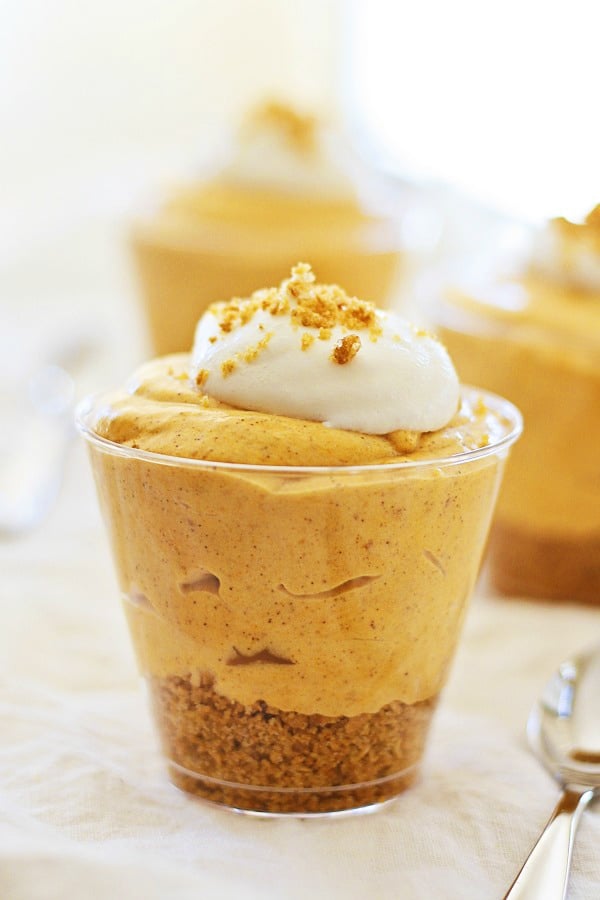 Homemade Crepes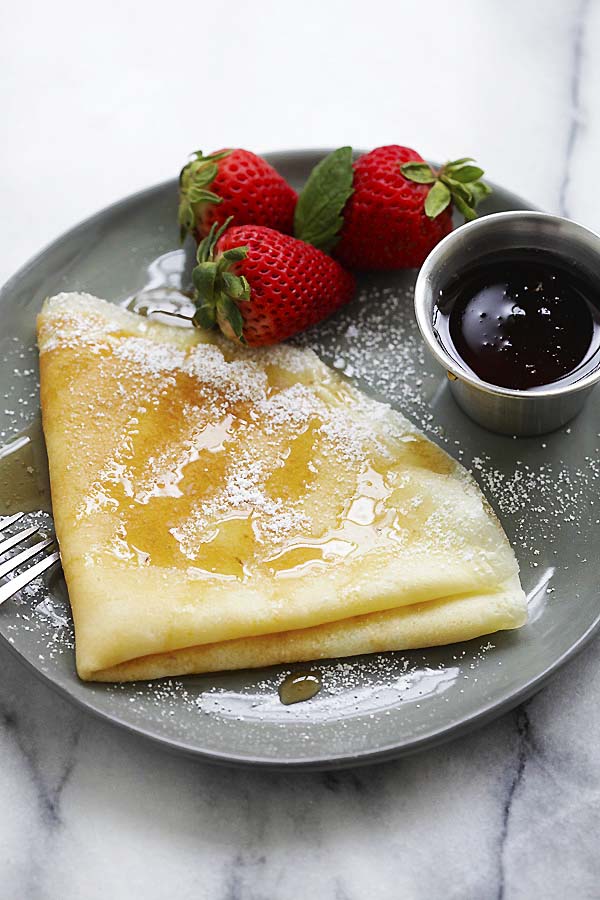 Pumpkin Roll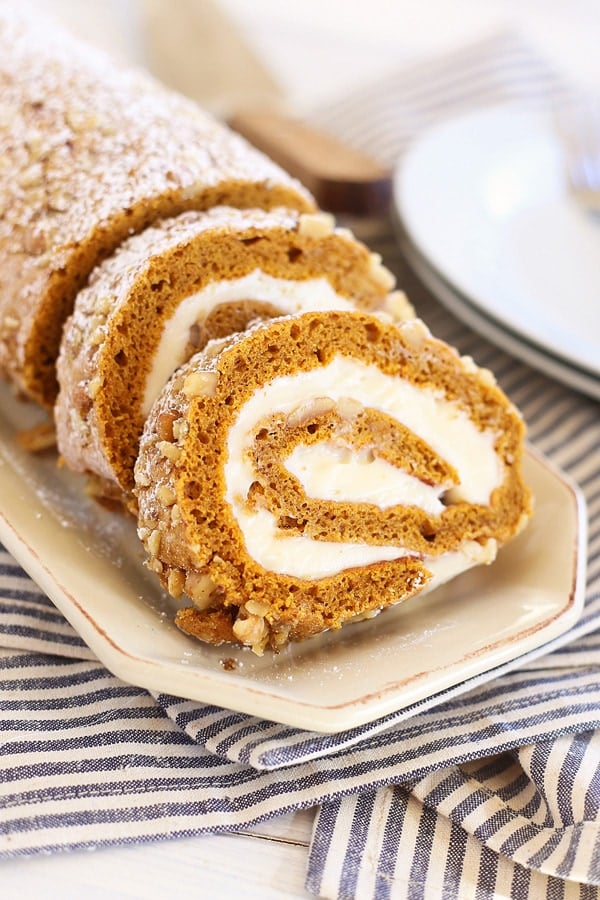 Chocolate Crinkle Cookies