How to Cut Zucchini Fries - learn the step-by-step picture guide on the proper way to slice, cut zucchini into strips to make zucchini fries.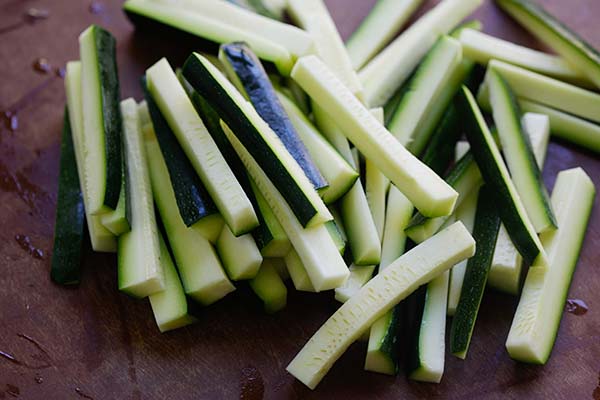 How to Slice Zucchini for Zucchini Fries
I posted a Parmesan zucchini fries recipe and I wanted to teach you how to cut zucchini into strips for the zucchini fries.
This is a how to tutorial on the easiest method to cut and slice fresh zucchini into perfect zucchini fries.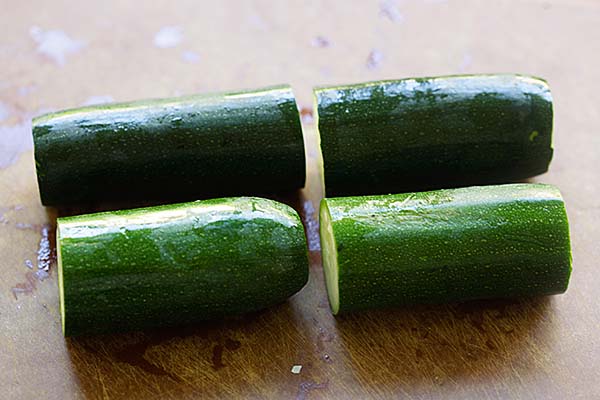 First, rinse the zucchini with cold water, then slice off the bottom and top parts of the zucchini, about 1/2 inch off.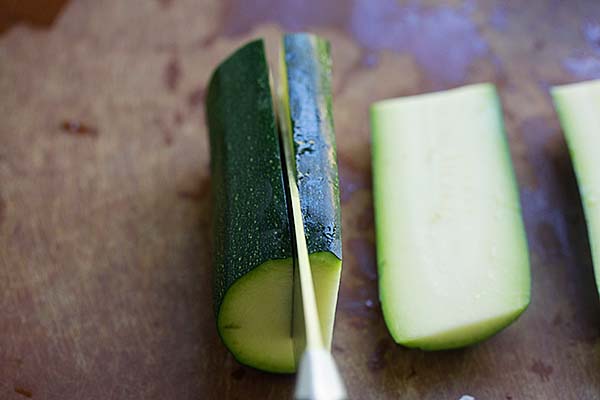 Next, using a sharp knife, cut and slice the zucchini vertically, like the picture above, about 1/2-inch thick. It's important that you keep the thickness consistent so every single fry will be perfectly baked.
If cut too thick, they won't be baked properly. If cut too thin, they will turn slimy and too soft and the zucchini fries won't be as great.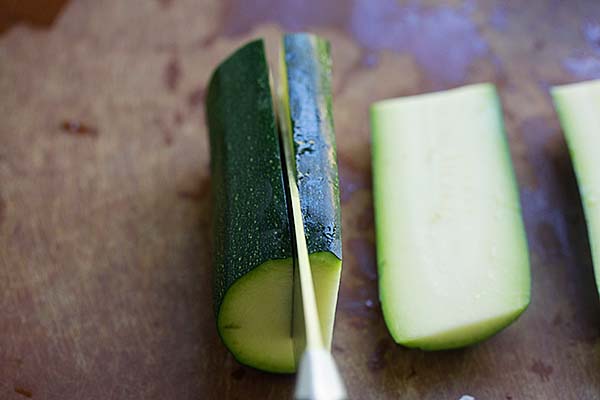 Continue to slice the zucchini vertically. Depending on how big your zucchini is, you will have about 4-6 pieces.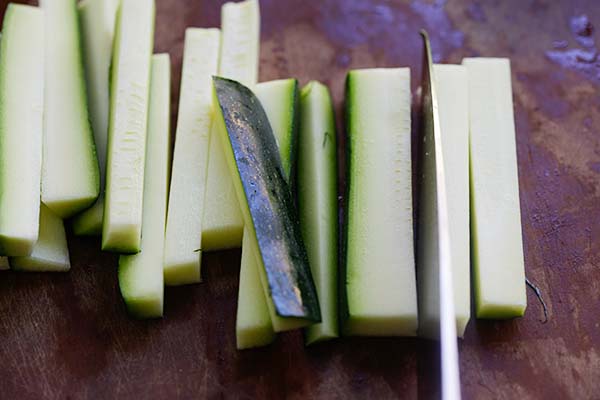 Arrange the zucchini nicely and slice them into strips just like fries, about 3-inch lengths. Make sure you are consistent with the length so the fries will bake and cook evenly.
If you follow this tutorial closely, you will have the most beautiful zucchini fries ready to be baked or sauteed.
Recipes for Zucchini