The best way to cook zucchini is a simple saute with garlic and butter. Learn how to saute zucchini with this easy and healthy recipe that calls for only 5 ingredients and takes 15 minutes!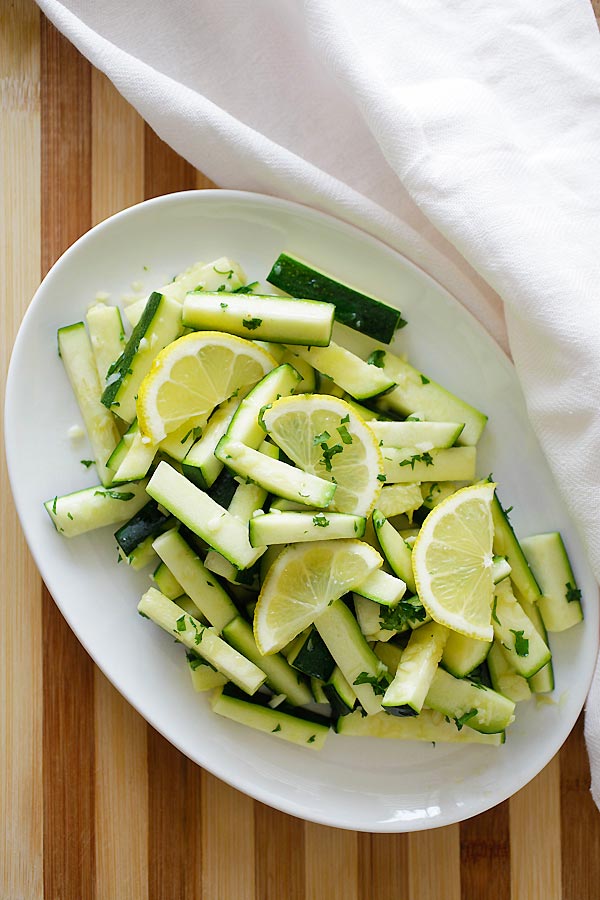 Sauteed – The Best Way To Cook Zucchini
Zucchini is a healthy squash and usually cooked as a side dish. The best way to cook zucchini is sauteed zucchini as sauteing retains its crisp and fresh texture. In this Garlic Butter Sauteed Zucchini recipe, you'll learn how to saute zucchini with only 5 ingredients.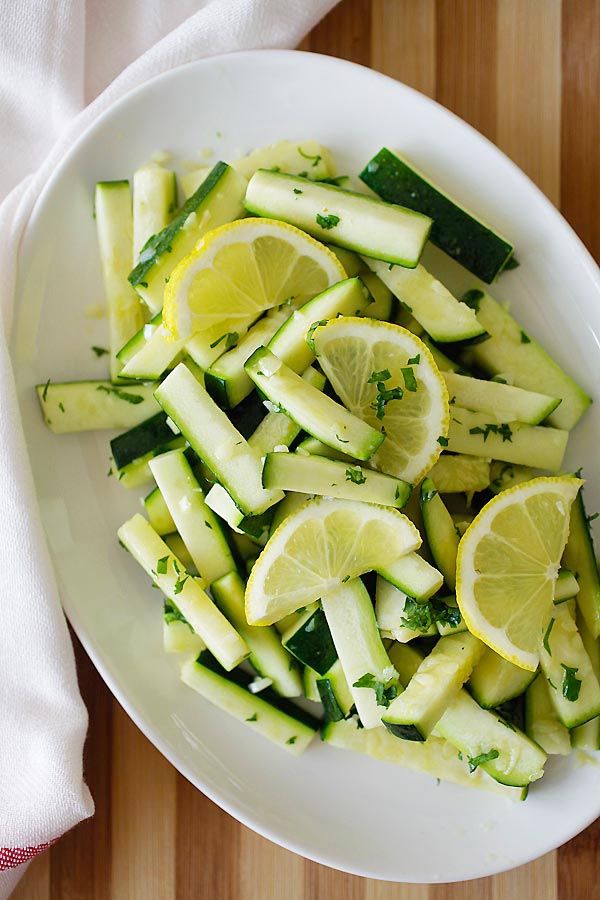 One of the most popular vegetables during spring and summer is zucchini. Everyone loves zucchini, as its favor is always so refreshing and there are so many ways to enjoy it. It's also extremely easy and quick to prepare zucchini, making it a popular vegetable.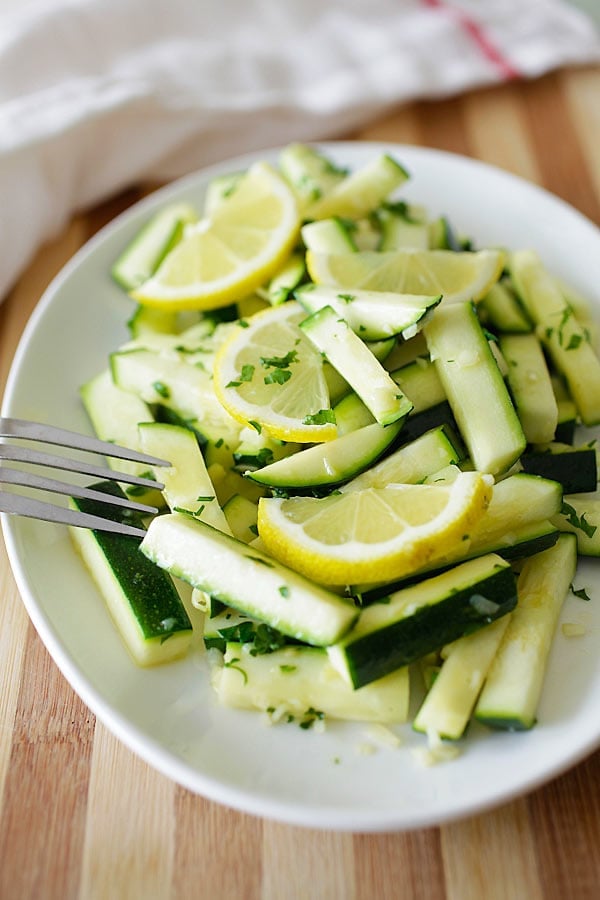 How to Saute Zucchini
To saute zucchini, you will need a skillet, I prefer cast-iron but stainless steel or non-stick works just fine.
Butter and garlic are perfect ingredients for a simple sauteed zucchini. You can also use olive oil.
For seasonings, you will need salt and lemon juice.
One tip to make sauteed zucchini absolutely pleasing: do not overcook the zucchinis, they should retain a nice bite and crunch.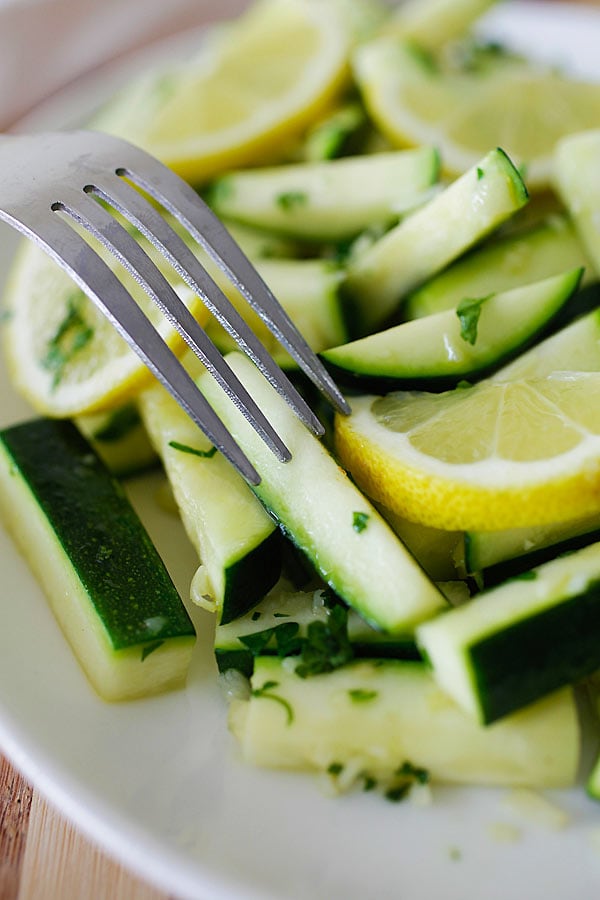 More Healthy Zucchinis Recipes:
SUBSCRIBE TO RASA MALAYSIA NEWSLETTER AND GET EASY AND DELICIOUS RECIPES DELIVERED TO YOUR INBOX. If you try my recipe, please use hashtag #rasamalaysia on social media so I can see your creations! Follow me on Facebook | Instagram | Pinterest | Twitter for new recipes, giveaways and more.
Garlic Butter Sauteed Zucchini Recipe
Serves 3 | Prep Time: 10 Mins | Cook Time: 5 Mins
Ingredients:
2 tablespoons melted butter or olive oil
1 zucchini, about 8 oz, cut into strips
A good pinch of salt
Ground black pepper
1 teaspoon chopped Italian flat leaft parsley leaves
3 slices lemon, halved
Method:
Heat up a skillet on low to medium heat. Add the melted butter and saute the garlic until slightly browned. Add the zucchini, stir a few times. Season with salt and black pepper. Lightly toss and saute for about 2 minutes but do not overcook the zucchini. Add the parsley and lemon. Stir for about 10 seconds, dish out and serve immediately.
Most-Pinned Recipes
Garlic Herb Cheese Bombs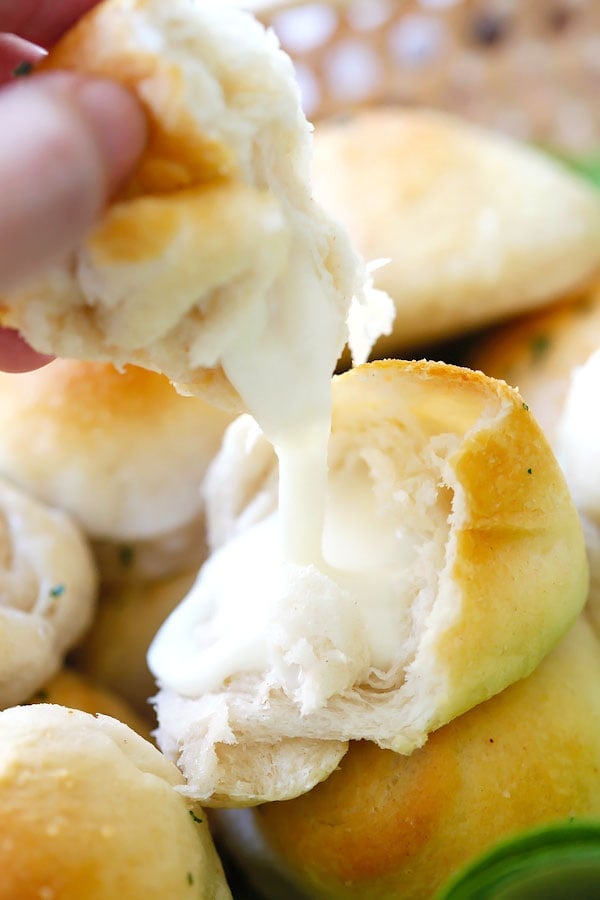 Chili Lime Chicken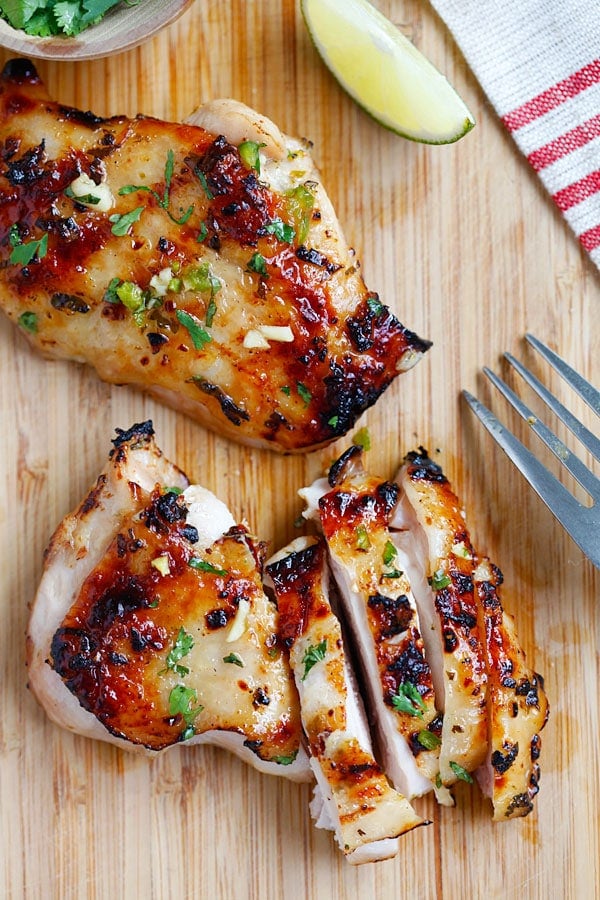 Cilantro Lime Chicken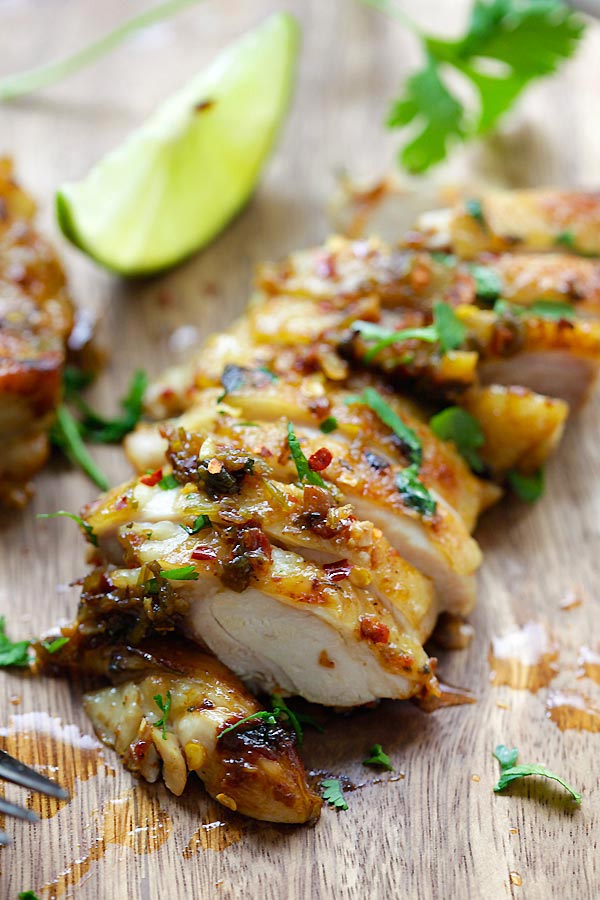 Italian Roasted Potatoes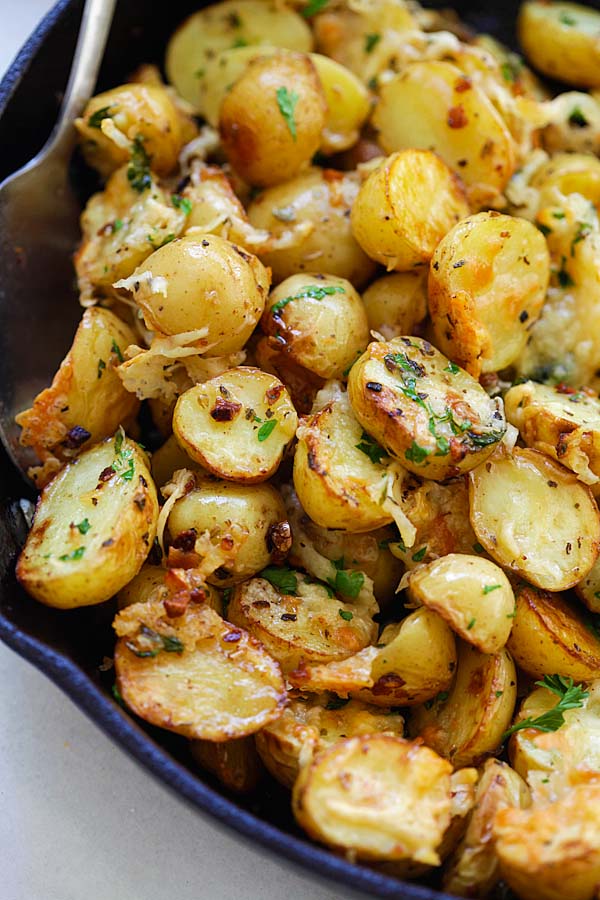 Honey Garlic Salmon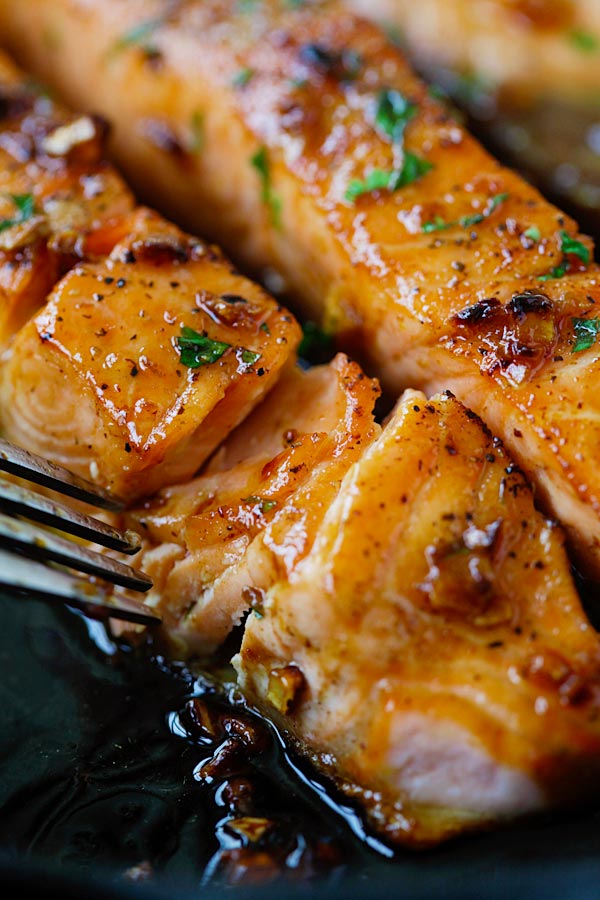 Parmesan Baked Chicken Nuggets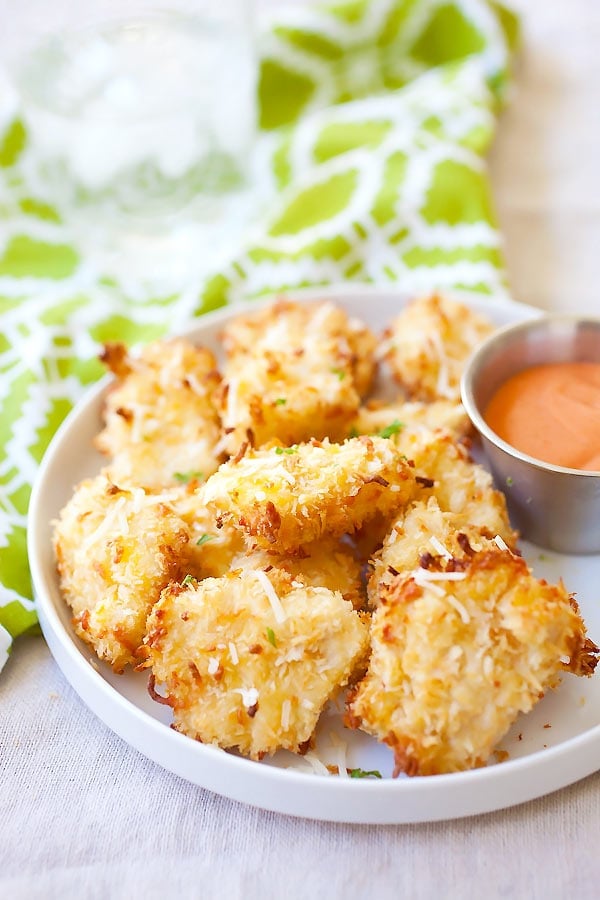 Parmesan Roasted Cauliflower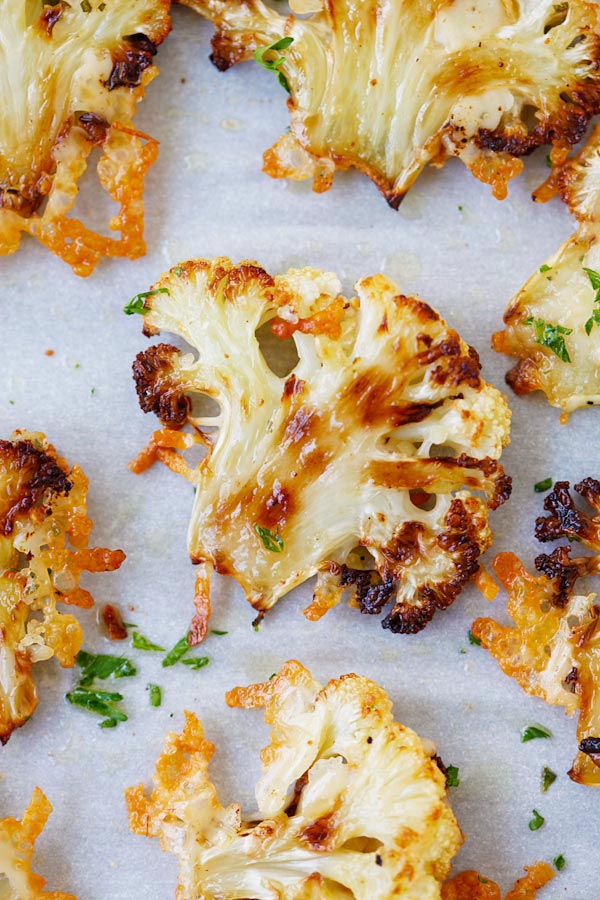 Garlic Herb Roasted Potatoes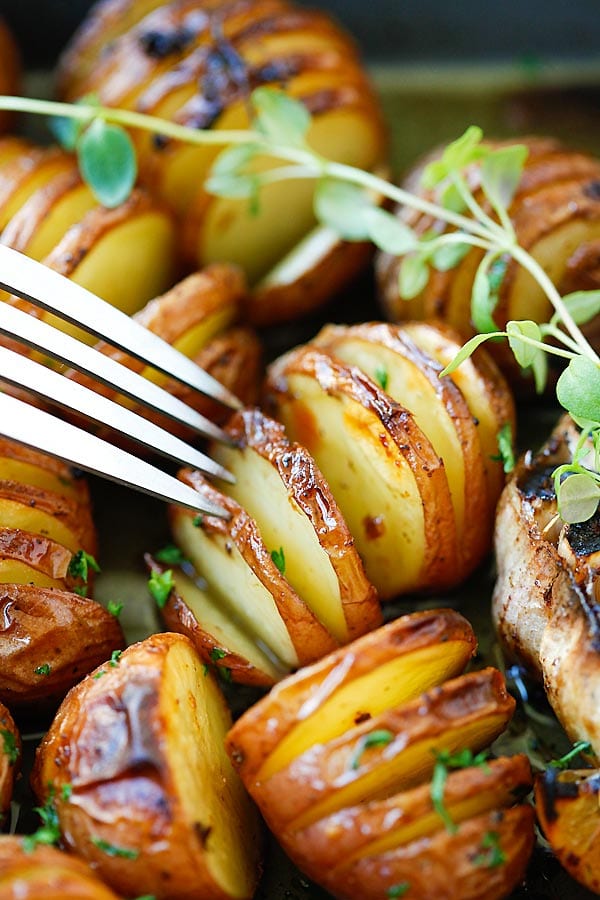 Creamy Garlic Chicken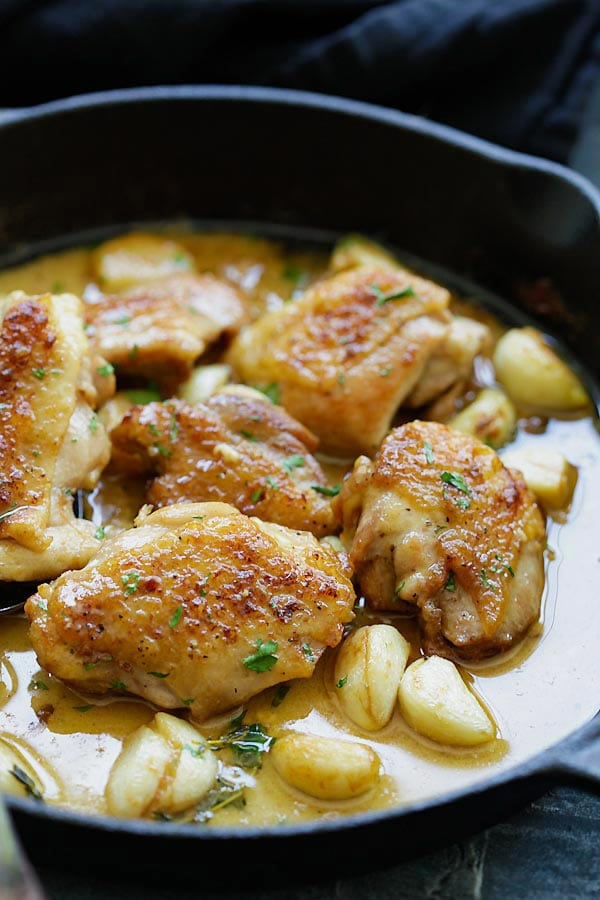 Garlic Parmesan Roasted Carrots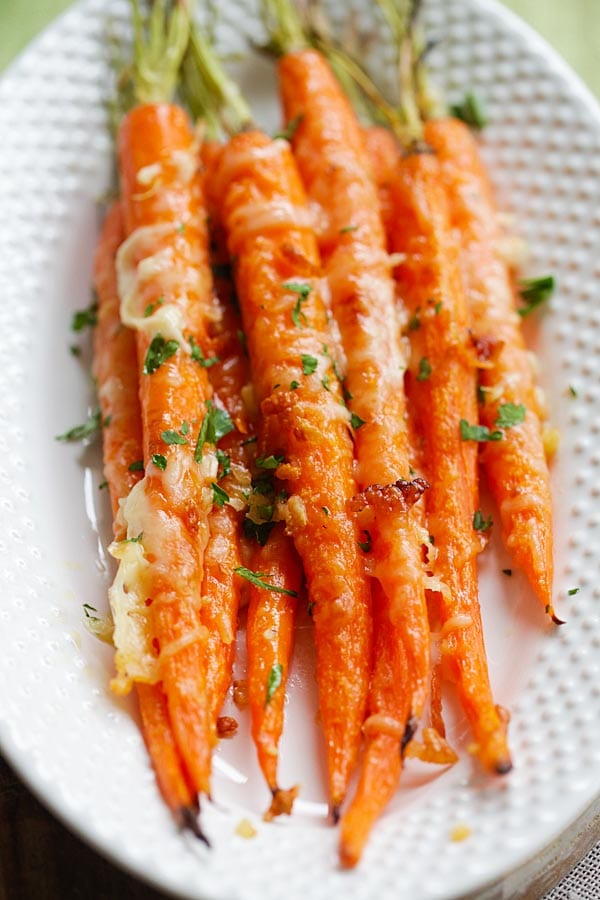 Hawaiian Shrimp Scampi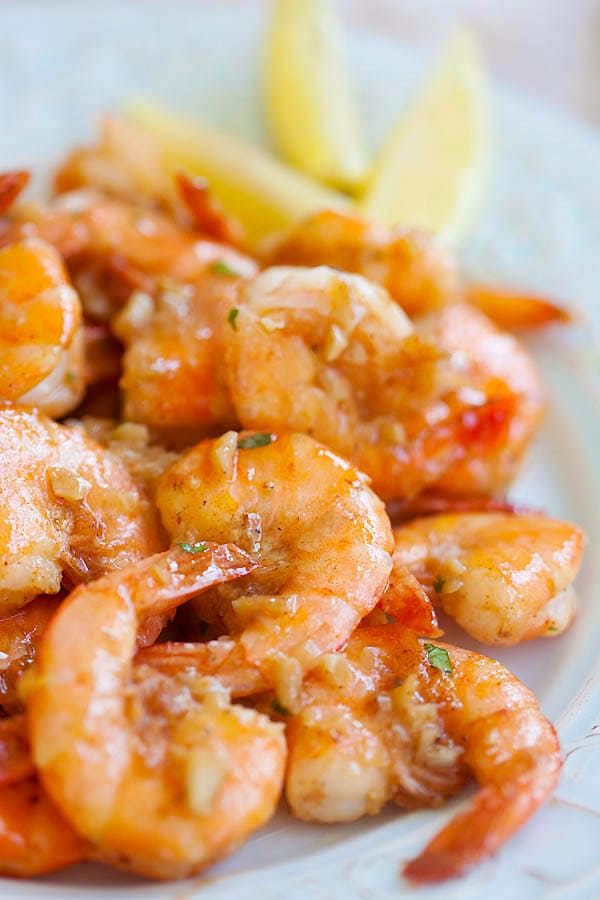 Garlic Butter Brazilian Steak