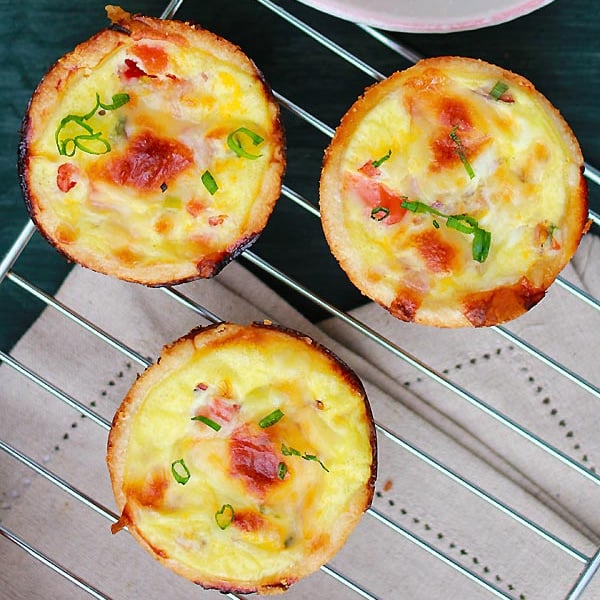 Mini Quiches
Mini Quiche – the BEST & easiest quiche you'll ever make, in mini size. So creamy, rich, delicious with this fool-proof mini quiche recipe!!!
Prep time:
Cook time:
Total Time: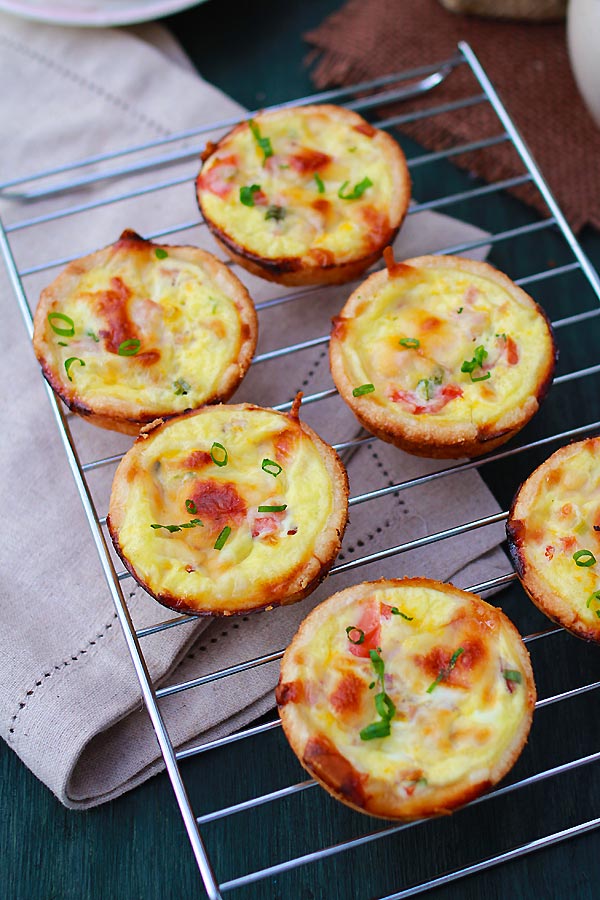 Mini Quiches Recipe
Make 12 | Prep Time: 25 minutes | Bake Time: 18-20 minutes
Adapted from 200 Recipes for Kids by Emma Jane Frost
Ingredients:
2-3 slices deli ham, diced
3 scallions, chopped (save 1 teaspoon for garnish)
5 cherry tomatoes, diced
1 extra large eggs or 2 regular-sized eggs
3/8 cup (90g) milk
vegetable oil for greasing
11-12oz ready rolled short/pie pastry, thawed (follow the instruction on the package)
All-purpose flour, for dusting
1/3 cup grated cheese (cheddar/mozzarella)
Method:
Mix together the diced ham, chopped scallions and diced cherry tomatoes in a bowl. In another bowl, beat the egg and milk with a fork. Chill these ingredients as you prepare the pastry.
Preheat the oven to 425°F (210°C). Grease a 12-tin mini muffin pan.
Sprinkle a little all purpose flour on surface, roll out the pastry. If the pastry cracks when rolling out, use your fingers and slightly pinch to seal the crack.
Use a 3″ (7.5cm) round cutter. Cut out 12 circles and place each in a cup of the pan. Gently press down with your finger to form a shallow cup.
Divide the mixture of ham, scallions and tomatoes equally among the 12 cups. Fill each cup with the egg and milk mixture until 80-90% full. Sprinkle the cheese on top.
Bake for 18-20 minutes or until the mini quiches are set and golden. Garnish with some chopped scallions. Serve warm.
Cook's Note:
If you don't have a 3″ cookie cutter, use the rim of a drinking glass or container that is slightly wider than the cup in the pan.

Most-Pinned Recipes
Brownie Butter Cake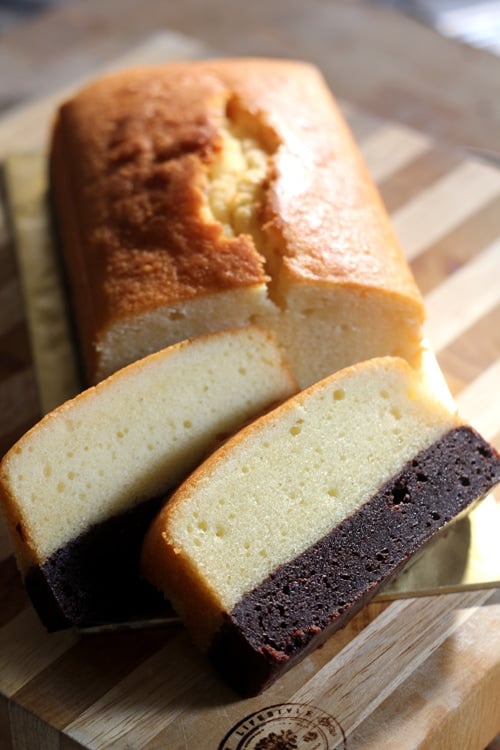 Nutella Cheesecake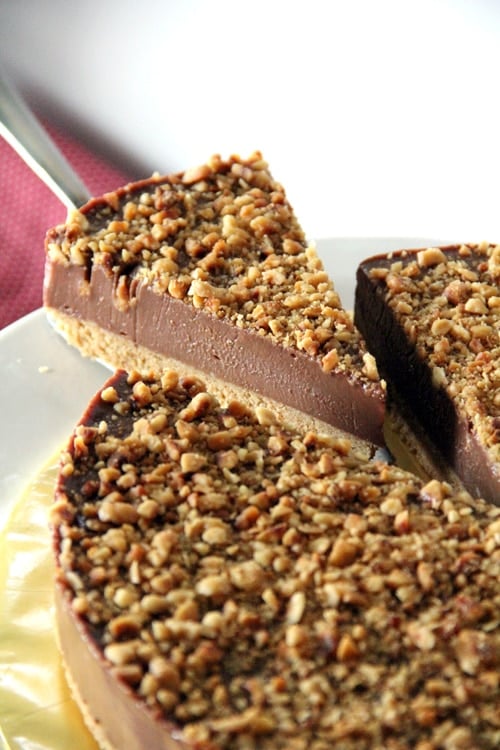 Chocolate Chip Cookie Dough Cheesecake Bar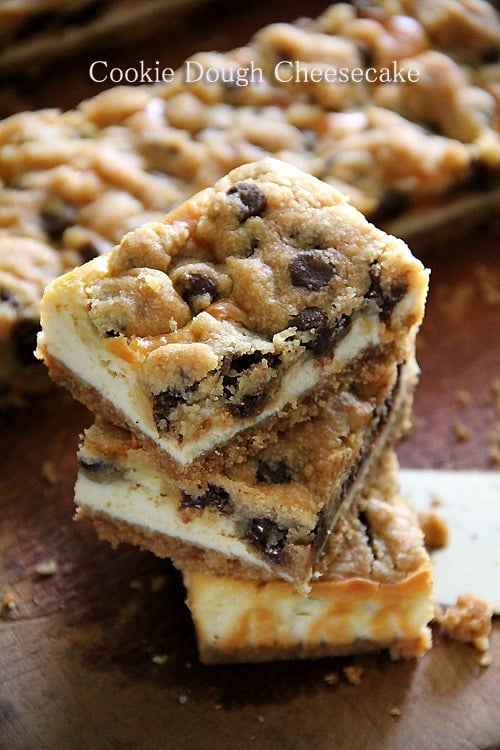 Butter Cake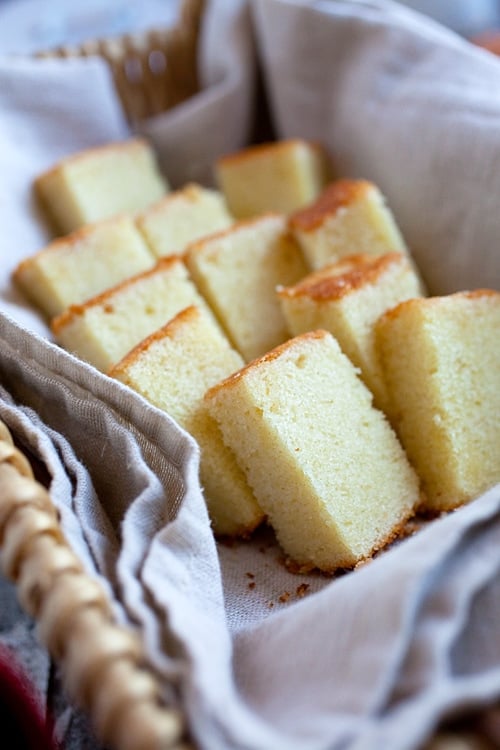 Peanut Butter Cheesecake Brownies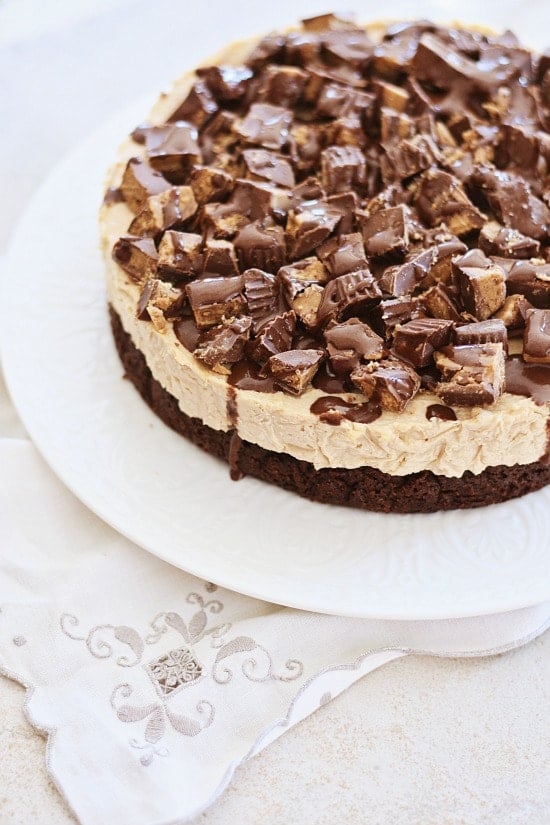 Meyer Lemon Pound Cake