When I was a teenager, my sister-in-law taught me how to make chiffon cake. I love chiffon cake of all kinds — pandan, orange, or coffee, but my true love is definitely.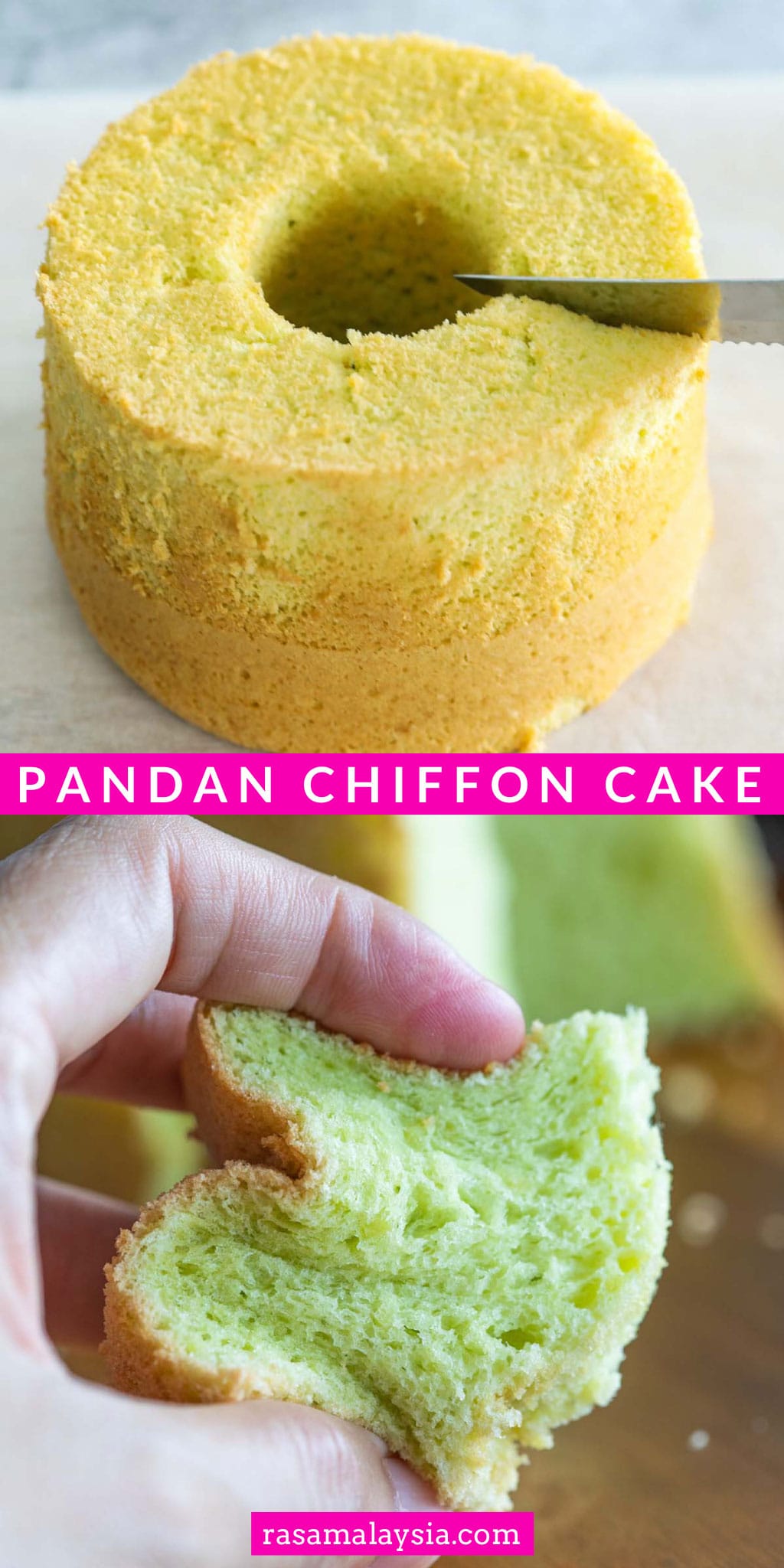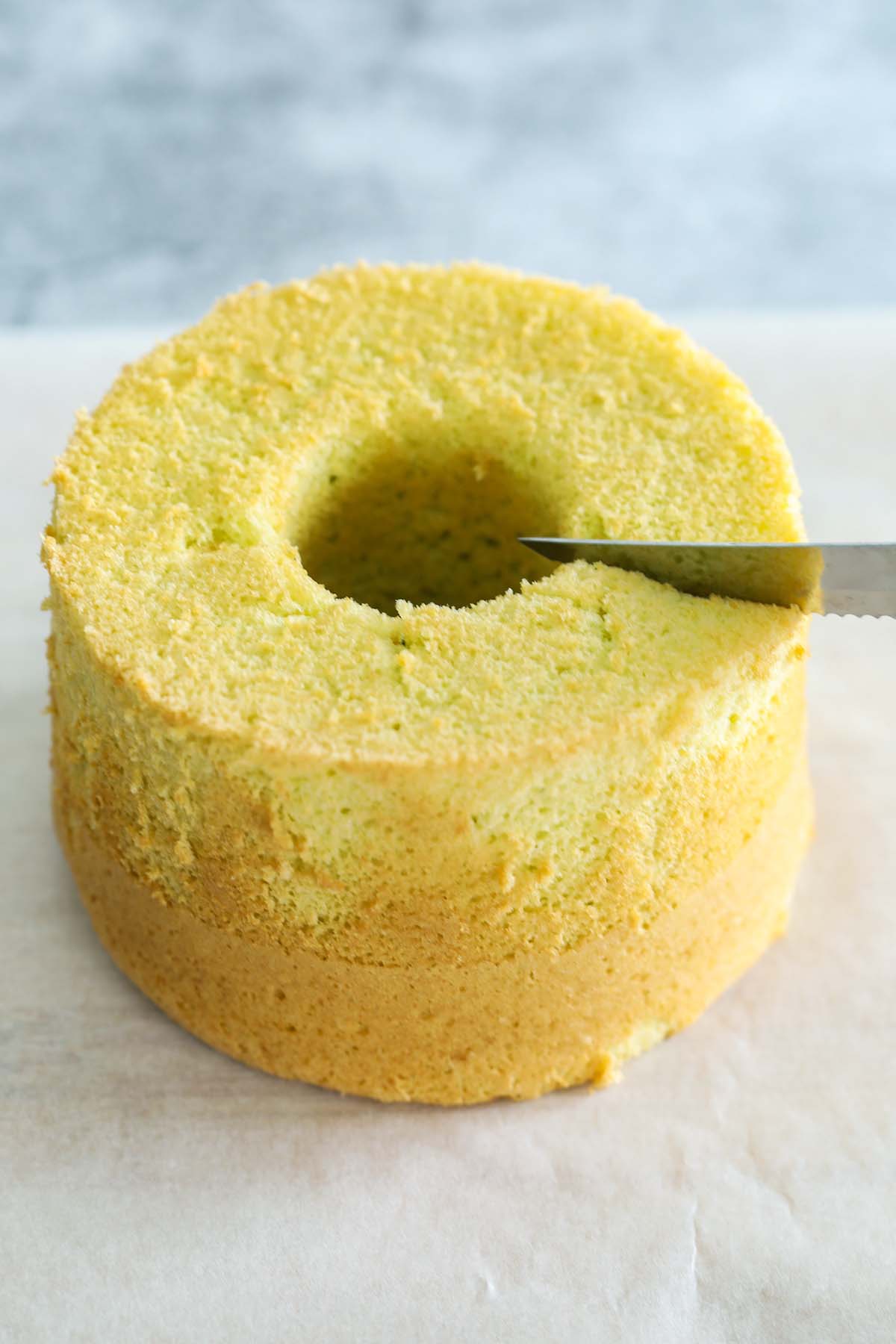 Pandan Chiffon Cake
When I was a teenager, my sister-in-law taught me how to make chiffon cake.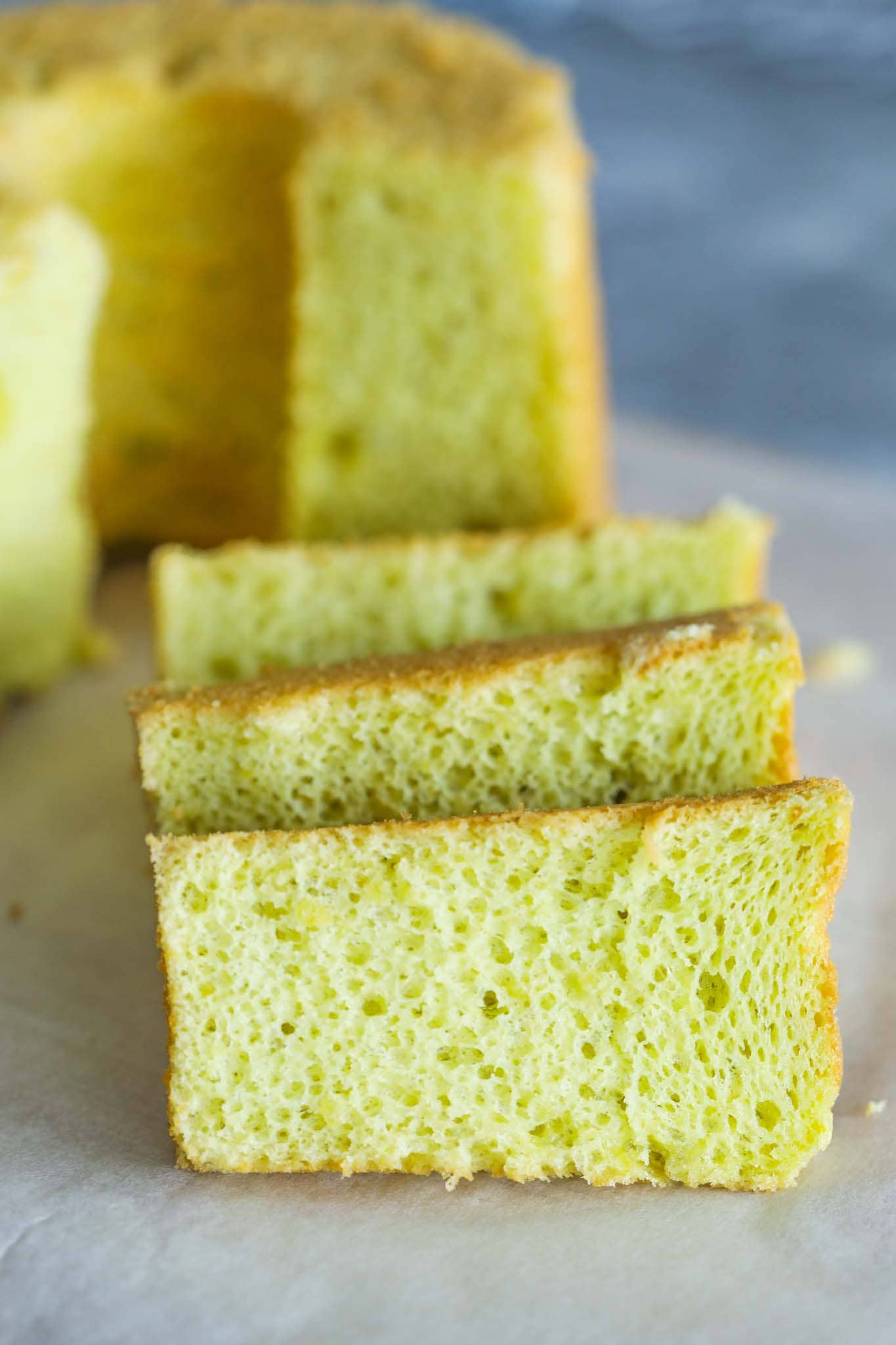 I love all kinds of chiffon cake, be it Pandan, orange or coffee. However, my absolute favorite chiffon cake recipe is Pandan Chiffon Cake.
Pandan leaf (screwpine leaf) is widely used in Malaysia, and this chiffon cake is infused with the sweet fragrance of fresh Pandan juice.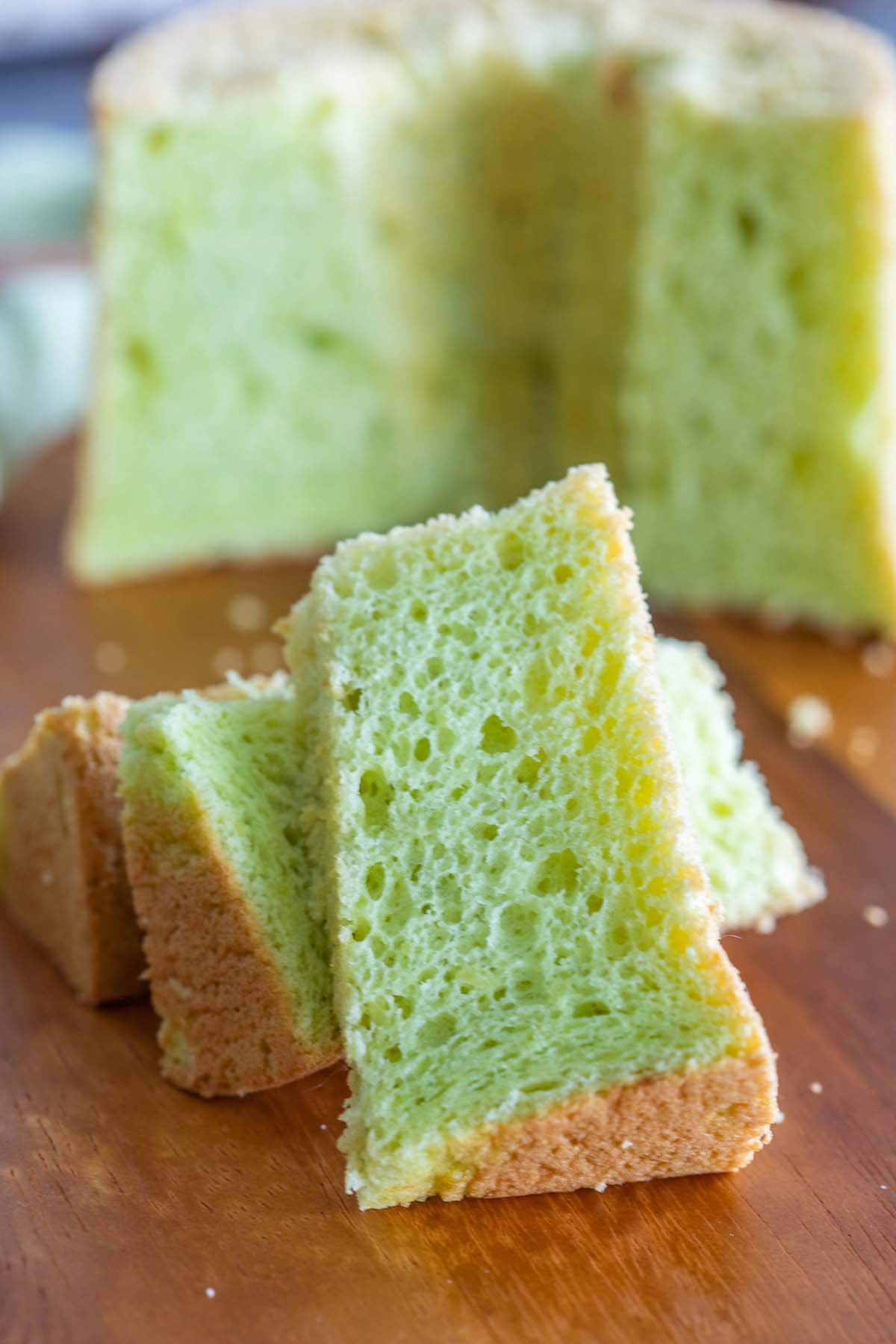 What is Chiffon Cake?
Chiffon Cake is the Asian version of Angel Cake.
The cake has a soft and cottony texture, every bite is so light and fluffy because there is no butter or cream cheese in the recipe.
Chiffon cake is absolutely delicious. It's also simple and easy to make the cake.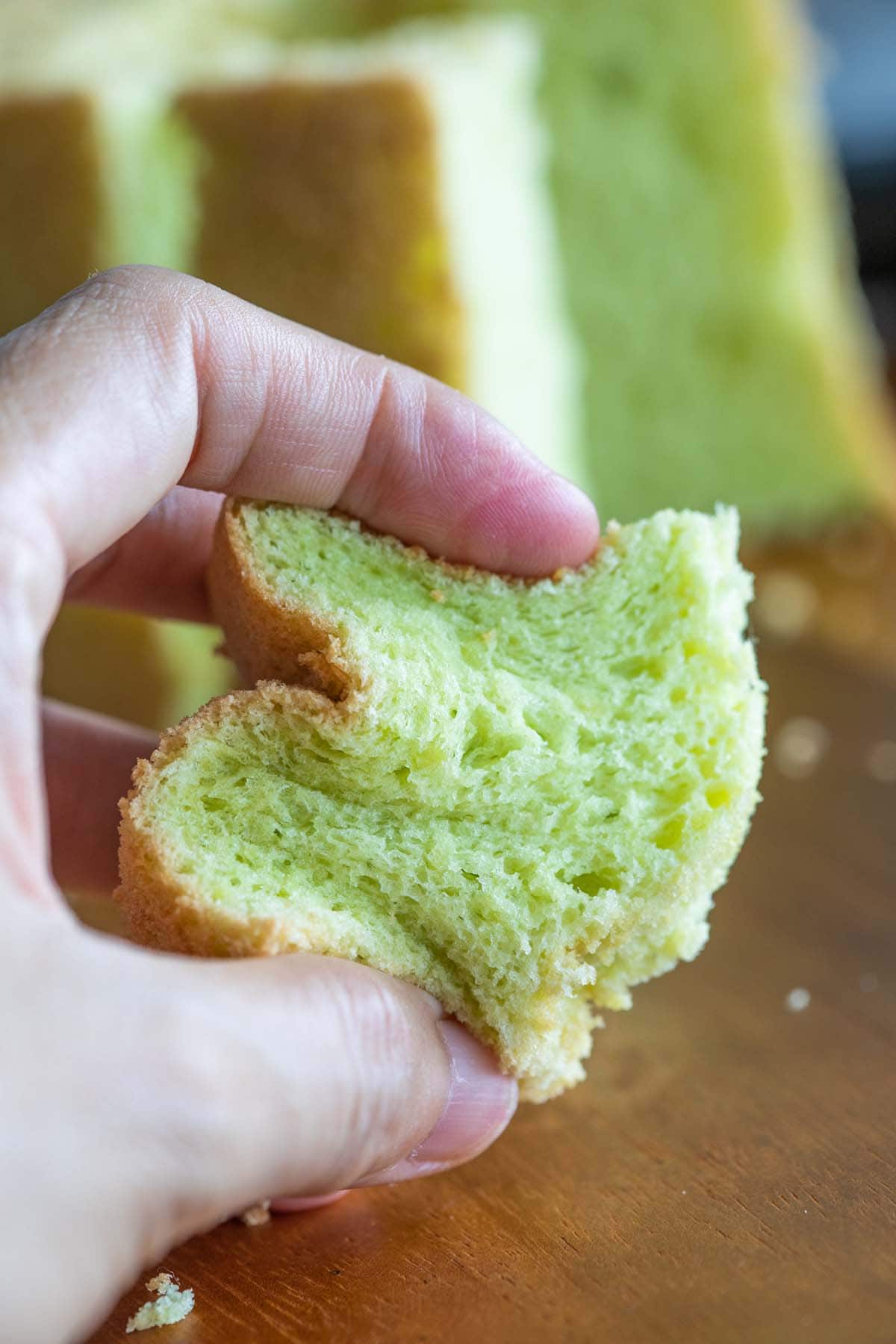 How to Serve Chiffon Cake?
You can serve the cake as is but it's best served with vanilla ice cream.
5 Secrets to 20 Min Dinners
Get tricks for quick & easy meals!
Yield: 4 people
Pandan Chiffon Cake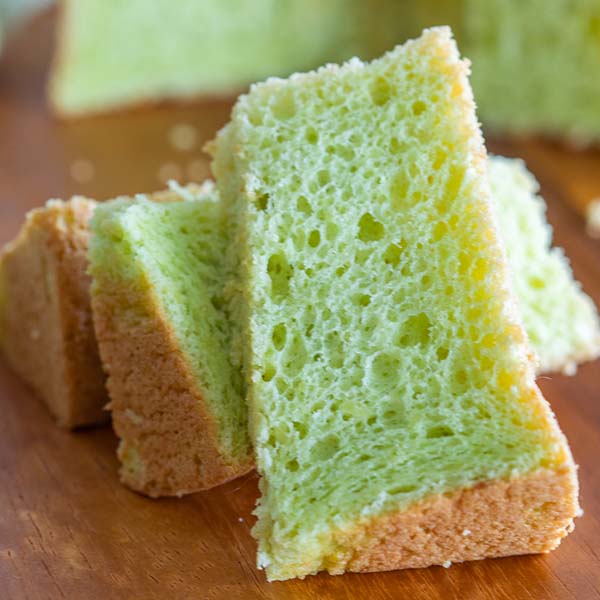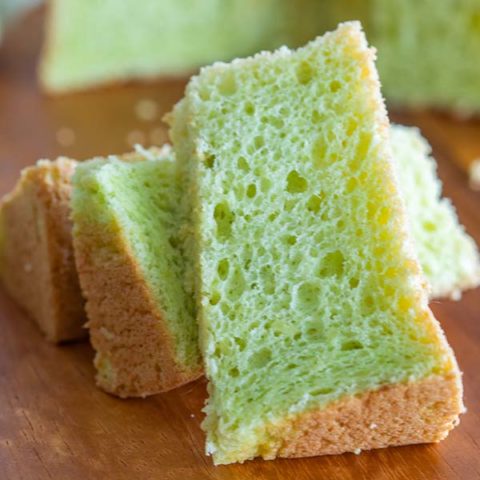 Total Time
1 hour
10 minutes
Ingredients
Step 1:
8 medium egg yolks
2 oz. (56 g) fine sugar
2 oz. (56 g) Pandan Juice, made from blending 6 Pandan leaves with 2oz. - 3 oz. (90 ml) water
3 oz. (90 ml) corn oil or olive oil
5 oz. (140 g) self raising flour
Step 2:
8 egg whites
5 oz. (140 g) fine sugar
1 pinch salt
Instructions
Step 1:
Beat egg yolks and sugar gently with a hand whisk until sugar dissolves.
Stir in the Pandan juice and corn oil.
Fold the self raising flour into the egg mixture.
Set aside.
Step 2:
Beat the egg whites till frothy with a hand mixer. Slowly add in the sugar and a pinch of salt while beating at high speed.
Beat until the egg white is stiff and shining but not dry. It takes about 3 minutes to form meringue.
Step 3:
Preheat oven to 175°C (347°F).
Use a spatula and gently fold egg yolk mixture into the egg white mixture (meringue).
Pour the batter into an ungreased 25 cm tube pan.
Bake for 40-45 minutes.
Once the cake is cooked, remove it from the oven immediately and invert the tube pan onto a wire rack. Let it cool before removing the cake from the tube pan.
Notes
You can substitute pandan juice with orange juice and it will be become Orange Chiffon Cake.
Nutrition Information
Yield
4
Serving Size
4 people
Amount Per Serving
Calories

555
Total Fat

31g
Saturated Fat

5g
Unsaturated Fat

0g
Cholesterol

390mg
Sodium

127mg
Carbohydrates

77g
Sugar

50g
Protein

16g